Today it is my pleasure to Welcome author
Cecy Robson
to HJ!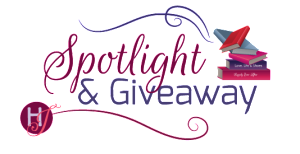 This short novel kicks off a sizzling new series in the award-winning Weird Girls saga as Celia's sister Taran fights to have it all: independence, hot romance, and enough firepower to torch an army of blood-thirsty supernaturals.
Tell us about the book with this fun little challenge using the title of the book:
Sure! It's a long title, but I will do my best.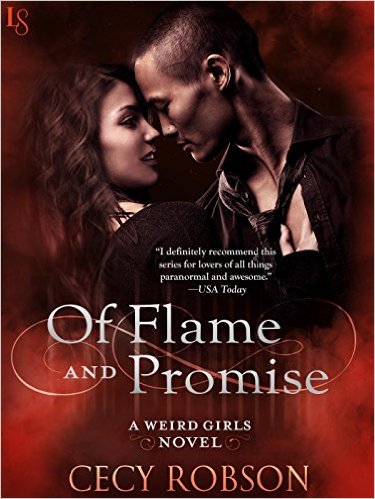 O is for only one mate forever. Something Taran never believed in until she met Gemini
F is for fire and Taran's rare ability to wield it.
F is for fight. What Taran will have to do to survive.
L is for lust. The only thing Taran ever intended to share, but what was secretly disguised as love.
A is for another woman who Taran feels will threaten her and Gemini's love.
M is for mate and Gemini's desire to claim Taran as his.
E is for evolution. How Taran will evolve over several books from Celia's hot-head sister to a force to be reckoned with.
A is for allegiance. What she'll need to form with Tahoe's head witch in the books to come.
N is for need. Those rare few Taran needs in her life.
D is for determination. How Taran is determined not to break.
P is for peace. Yeah. Not going to happen for Taran any time soon.
R is for respect. Something Taran feels is earned.
O is for one Wird sister who's stepping into the spotlight and coming out swinging.
M is for marriage, a dirty word as far as Taran is concerned.
I is for ire. What Taran unleashes upon those who hurt the ones she loves.
S is for sisters. The people Taran derives her strength from.
E is for eternal. Eternal devotion, friendship, and passion.

Please share your favorite quote from the book:
Okay. Since this is about Taran, my ultra-opinionated Weird Girl meeting her werewolf lover's ultra conservative parents, I thought I'd share a quote of how things are going for her during their little meet and greet.
I turned back to Momma and tried to help her out of the SUV. She glared at my hand, but allowed me to assist her. Yeah, Steel Magnolias is bullshit. This woman would never give me a kidney.
Please share a few Fun facts about this book…
Of Flame and Promise is a short novel that launches the spin-off of my Weird Girls Urban Fantasy Romance series. Instead of Celia (the golden tigress heroine of the previous novels), the next few full-length novels are all about her sister Taran who possesses the unique ability to wield fire and lightning.
Taran's lover is Gemini. The second in command of the Lake Tahoe region's werewolf pack who has the rare ability to split into two wolves.
As much as there's action and steamy romance, the series has a great deal of laugh out loud moments. Readers have told me they're on the edge of their seats or crying one moment then positively roaring with laughter in the pages that follow.
If your book was optioned for a movie, what scene would you use for the audition of the main characters and why?
Hmm. I'd probably use the love scene in the beginning because while Taran is very mouthy, she's also very vulnerable, passionate, and funny. I think this moment captures all the above perfectly.
"Will you do something for me?" he asked, interrupting my thoughts.
His words and deep tone drew me back to reality and for the moment, dissolved my fears. I climbed on top of him and pressed my lips against his for a brief kiss. "I'll do anything for you."
Gemini moaned when I swiveled my hips, yet surprised me when he rolled me back onto my side. His face flushed slightly and he gave me a half-embarrassed laugh. "That's not what I mean," he said, digging his fingers through my hair and stroking my scalp.
"Then wassup?" I pushed out my bottom lip. "You left me for ten days. I figured we needed to make up for our time apart."
He tugged on that lip with his teeth, an indication that round three would soon start. Instead he pulled back, watching me with tremendous interest. "I want you to meet my parents."
If I had a penis, it would have gone limp then.
If you could have given your characters one piece of advice before the opening pages of the book, what – would it be and why?
I'd tell Taran that it's okay to be strong, since it's what she and her family have needed to be in order to survive. But also that sometimes it's also okay to feel that pain down to your soul and release it―that the tears she holds back can be the first step toward healing. Taran doesn't like to show her vulnerability since it's caused her to be hurt in the past, so it's often hard for her to allow herself to feel the fear and pain she tucks away.
To Gemini I'd say to continue to be patient. That Taran needs you even more than you realize. As much as he loves her, I don't think he quite grasps how much she loves him in return.
What are you currently working on? What other releases do you have planned for 2015?
I think a better question is what am I NOT working on. I have to start the OF FLAME AND LIGHT Taran's first full-length novel fairly soon since it's releasing November 2016. But I also have to finish my sixth novel for the year (an edgy New Adult) before Christmas. Both my O'Brien Family Novels and my Weird Girls novels are releasing next year.

Thanks for blogging at HJ!
Giveaway:

Ebook: OF FLAME AND PROMISE by Cecy Robson (via Amazon)
To enter Giveaway: Please complete the Rafflecopter form and Post a comment to this Q:

Name one love song that positively makes you swoon every time you hear it. Mine is Photograph by Ed Sheeran
Book Info:
Cursed by a spell meant to destroy them, Taran Wird and her sisters instead developed unique magical talents. With the power of fire and lightning literally at her fingertips, Taran doesn't fear much. Demons, vamps, whatever—bring 'em on! Only one thing terrifies her: commitment.
Taran is crazy about her boyfriend, Gemini, a sexy were with the incredible ability to split into two separate wolves. But after watching her sister go through heartbreak with the pack's Alpha, Taran knows not to count on happily ever after—despite Gemini's desire to claim her as his mate. Reluctantly, she agrees to meet his very traditional and conservative parents. Taran's a badass with a mouth to match, and Gemini loves her for it. She's just not positive these attributes will please Mom and Dad.
Unsurprisingly, every attempt by Taran to bond with Gemini's folks proves disastrous. But in the end, Taran finds that winning them over means unleashing her powers . . . and proving that this foul-mouthed fire-starter is a force to be reckoned with.
Buy links:
Amazon: http://amzn.to/1XxhTmB
B&N : http://bit.ly/1P3aQiq
BAM: http://bit.ly/1MqAcYL
Google Play: http://bit.ly/1GGVDm3
iBooks: http://apple.co/1LWpUdB
Kobo: http://bit.ly/1S7ZXvX


Meet the Author: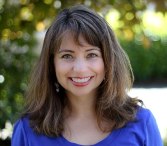 CECY ROBSON is the New Adult and Contemporary author of the Shattered Past series, the O'Brien Family novels, and the award winning author of the Weird Girls Urban Fantasy Romance series. A self-proclaimed professional napper, Cecy counts among her talents a jaw-dropping knowledge of useless trivia, the ability to make her hair big, and a knack for breaking into song, despite her family's vehement protests. A full-time writer, registered nurse, wife, and mother living in the South, Cecy enjoys spending time with her family and silencing the yappy characters in her head by telling their stories.
Website: http://cecyrobson.com
Facebook: https://www.facebook.com/Cecy.Robson.Author
Instagram: https://instagram.com/cecyrobsonauthor
Twitter: https://twitter.com/cecyrobson