Today it is my pleasure to Welcome author
Kelly Jamieson
to HJ!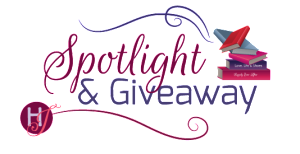 Kelly Jamieson's charming holiday novella kicks off a brand-new series featuring the hunky hockey stars of the Chicago Aces.
Please summarize the book for the readers here: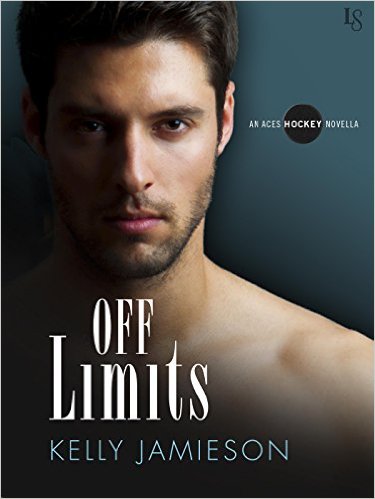 Off Limits is a fun, sweet and sexy novella (long novella) about a couple with a past, a couple who are "off limits" to each other. They've spent years trying to get over each other, and when they come home for the holidays they realize they never actually have.

Please share the opening lines of this book:
"How can you be such a brilliant accountant and not remember people's names?"
"I have other talents." Jon's eyes crinkled up at the corners as he looked straight ahead out the windshield, driving down I91.
It amused me that my new boyfriend could never remember names because Jon is super smart and talented, Associate Director in Financial Planning and Analysis at HMNC where we both worked.
Please share a few Fun facts about this book…
The original title of the book was "Home for the Holidays" – which is what the story is about, but it's not very edgy. Off Limits is a very fitting title also!
I wasn't sure if this book would be part of the Chicago Aces. The idea for the story was a couple who come home for the holidays, who haven't seen each other for a long time and have a past but also think they can never be together. Then I decided Andrew should be a hockey player and then we worked this story into the other three Chicago Aces books timeline.
The flashback scene in this book inspired me to write another college hockey book.
If your book was optioned for a movie, what scene would you use for the audition of the main characters and why?
In this scene, Andrew has donned a Santa costume so his friends can get a picture of their new baby on Santa's lap. Then Jenna decides she wants to sit on Santa's lap too…
"While I'm here, who else wants to sit on Santa's lap?" I looked around jokingly.
"I do." Jenna jumped up.
Shit.
The beard suddenly itched me and my skin prickled under the heavy suit. What was she doing? Apparently she was drunker than I was. "Okay," I said heartily. "Come sit on Santa's lap. But keep your hands off my huge sack."
Oh my god, I did not just say that in front of Gary and Brenda. But everyone was laughing again, including Jenna who slid onto my lap. "Santa," she breathed. "I've been a little naughty."
My brows flew up as I automatically set my hands on her. "Uh. Well. There are ways to make up for being naughty."
She gave me a sultry smile that had my body vibrating and my brain shorting out. "Oh really?" She patted my fake beard. "Can I jingle your bells?"
I shot a nervous glance at Brenda and Gary but they were collapsed in laughter. I leaned closer to her so only she could hear. "If you jingle my bells, I'll definitely give you a white Christmas."
Jenna convulsed in giggles. Even in our amusement, heat built around us, and goddammit, the guy downstairs stirred beneath the ridiculous red plush. Hopefully she didn't notice.
Outta luck on that one. Jenna now whispered to me, "Well, it's big and it's hard, but it's not what I asked for."
"Sure about that, little girl?"
Our eyes met in an explosion of sparks. Our faces were almost touching and I could see every silver fleck in her blue eyes, every dark eyelash surrounding them. My body buzzed with electricity.
"Ahem."
I blinked and turned my head to see the entire family staring at us.
What do you want people to take away from reading this book?
This book is about the importance of family and loyalty and that love can overcome all obstacles.
What are you currently working on? What other releases do you have planned for 2015?
My other 2015 release is Major Misconduct, Book 1 of the Aces Hockey series, which is out in October (just in time for the start of the hockey season, yay!) I'm just finishing up another hockey story, this one set in an Ivy League college.

Thanks for blogging at HJ!
Giveaway:

eBook copy of OFF LIMITS by Kelly Jamieson (Via Amz/ BN)
To enter Giveaway: Please complete the Rafflecopter form and Post a comment to this Q:

In Off Limits, the MacFadden clan have some unique Christmas traditions. What's one of your family traditions during the holiday season?
Book Info:
The Christmas season always puts a smile on Jenna McFadden's face. Even though she's bringing a boyfriend home for the first time, inside she's dying to see Andrew. Years ago, when the McFaddens took the troubled teen into their home, Jenna had to keep her blazing-hot crush a secret. And now that he's playing pro hockey for the NHL's Chicago Aces, nothing's changed. With his wide shoulders and taut muscles, Andrew's the most tempting package in the house . . . one that Jenna's dying to unwrap.
Andrew Ross just can't make a play for Jenna. Her dad and brothers wouldn't approve, and he could never betray the trust of the wonderful people who treated him like family when he lost his own. That's what makes the holidays so hard. Whether Jenna's skating with Andrew on a frozen pond or sitting on his lap while he plays Santa, she's pushing all their boundaries—and there's only so much a man can take. Andrew knows that she's off-limits. But something deep down tells him that Jenna's heart is the one prize he simply has to win.


Meet the Author:
Kelly Jamieson is the author of over thirty-five romance novels and novellas. She writes the kind of books she loves to read–sexy romance with heat, humor and emotion. Her writing has been described as "emotionally complex", "sweet and satisfying" and "blisteringly sexy". She likes coffee (black), wine (mostly white) and shoes (high!). She also loves watching hockey. She is the author of the popular Heller Brothers Hockey series and the Rule of Three trilogy. Visit her website at www.kellyjamieson.com or contact her at info@kellyjamieson.com.
Website | Facebook | Twitter |