Today it is my pleasure to Welcome romance author
Lecia Cornwall
to HJ!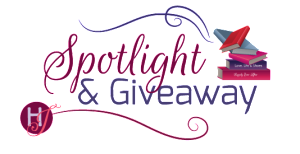 Hi Lecia and welcome to HJ! We're so excited to chat with you about your new release, Once Upon a Highland Christmas!
Please summarize the book for the readers here: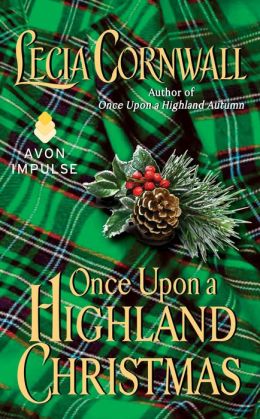 It's a Scottish Christmas fairy tale—a lovely princess trapped in snow, a handsome prince with a destiny he does not want, a good witch, a dose of well meaning interference, a magic spell—even a piper with a pig named Nessa, and a happy ending.
Please share the opening line of this book:
"Come on, Fiona—it's the season for magic," Lady Elizabeth Curry said to her Scottish cousin, pressing a small bundle of dried herbs into Fiona MacGillivray's hand as they knelt by the fire in the library of Craigleith Castle. Elizabeth held up her own herbs. "See? Like this—wrap a lock of your hair around the bundle, say the words and toss it into the heart of the fire."
Please share a few Random facts about this book…
Is there anywhere on earth as magical and breathtaking as the Highlands of Scotland? I had the pleasure of visiting Scotland in 2009, and I knew I wanted to write a story or two that captured the feeling of that incredible country and its culture, and the way it gets into your heart and soul.
Each book in the Once Upon A Highland series has a supernatural theme. ONCE UPON A HIGHLAND SUMMER has a pair of meddlesome ghosts. ONCE UPON A HIGHLAND AUTUMN has an ancient curse, and since Christmas is the season for magic, surprises, and miracles, the theme for ONCE UPON A HIGHLAND CHRISTMAS is magic.
Please tell us a little about the characters in your book. 
The heroine is Alanna McNabb, the middle sister of the McNabb family featured in the ONCE UPON A HIGHLAND series. Alanna is dutiful, serious, and used to taking a back seat to her older and younger sisters. She's about to marry an English lord she doesn't love to please her mother. As usual, what Alanna wants doesn't matter to anyone but herself. On the eve of her wedding, Alanna goes for a walk in the Highlands, and gets caught in a sudden and ferocious snowstorm.
Iain MacGillivray is the laird of Craigleith. His father was English, and his mother was the last MacGillivray laird's daughter. Iain has inherited an English earldom, and come the New Year, he must go south, marry an English bride, and do his best to become a proper English lord. He sees many challenges, but he faces his uncertainties silently as he rides across the moor, steeling himself to propose to his English cousin. When the storm hits, Iain finds a beautiful lass half-frozen in the snow. There's naught for it but to find a snug cottage, keep her warm through the night, and take her home to Craigleith Castle in the morning, where her arrival sets the cat among the pigeons.
The 'pigeons' include Iain's English relatives, recently arrived in Scotland to prepare him for his new role as an English earl. And there's Fiona, Iain's younger sister, and all the outspoken, inquisitive folk of Craigleith.
Fiona casts a harmless little spell a few weeks before Christmas, hoping to attract true love, but it starts to snow instead, and Iain returns home with an injured lady wrapped in his plaid, and the magic takes over.
As you wrote your protagonist was there anything about them that surprised you?
I do love Iain! He has red hair—is that surprising? I was once told that a romantic hero should never have red hair (may I say that given the popularity of Damian Lewis, Eddie Redmayne, Benedict Cumberbatch, and my own gorgeous—and kilted—red-haired son, I disagree?) Iain was a challenge. He never does a thing out of character. He believes there are two kinds of men—those who unfailingly do their duty, are honorable to a fault, and put others before their own needs, and the kind who take what they want, put their pleasure first. Iain is the first kind of man. The challenge was to temper his sense of honor with the kind of desire that would make him take the emotional risks necessary to win the woman of his dreams.
The First kiss…
Both Alanna and Iain are expected to marry other people, yet they cannot deny their feelings for each other. A simple seems harmless enough, though, doesn't it?
"Alanna read the admiration in Iain's eyes, and something more—longing perhaps, a wish like her own that things could be different than they were, that the future held something better, something bright and hopeful instead of fearful.

Alanna looked at Iain's mouth, wondered what it would be like to kiss him. Wanted to see how it felt to kiss a man you admired, desired, before it was forbidden from kissing anyone else at all besides her English husband.

She didn't hesitate. She threw herself into his arms, her mouth mashing against his. She didn't have very much experience with kisses. None really. Iain made a sound of surprise as her lips bumped his. His mouth softened against hers, and his arms came around her, pulled her tight against his chest and kissed her back …"
Did any scene have you crying or laughing (or blushing) while writing it?
One of the things I've enjoyed most about writing the Highland series is the potential for fun and humor. In ONCE UPON A HIGHLAND CHRISTMAS, news of Alanna's arrival at Craigleith travels fast, bound up in Christmas legends and Highland traditions until folk start to wonder if Alanna is the winter goddess Cailleach herself. Alanna writes to her brother, and the letter is passed from traveler to traveler, and each person embellishes the tale of how The Laird of Craigleith found a beauty in a snowstorm, until it reaches the ears of Alanna's brother, Alec McNabb. As clan, kith, and kin converge on Craigleith, happiness seems impossible for Alanna and Iain, but Christmas in the Highlands is the perfect time for love, merriment, and miracles. This is one of the stops Alanna's letter makes:
Connor took the letter out of his pocket. "I've a job for you, Farlan."
"What is it?" Connor's mother asked, snatching the letter.
"A letter that needs delivering. It's going all the way to Glenlorne, but if you could take it part of the way, to Cairnforth, maybe, then ask someone to take it on from there—" Connor knew the blacksmith at Cairnforth had a pretty daughter, and Farlan sat up eagerly.
"Aye, I'll do it," the lad said at once.
"Now who do you know at Glenlorne?" his aunt asked. She took the letter from his mother and read the address. "Alec McNabb? Isn't the chief called Alec? How do you know the chief of the McNabbs, Connor?"
"Och, no, not me. I'm carrying the letter as a favor for Jock MacIntosh, who promised Sandy MacGillivray he'd pass it on. There's a lass at Craigleith who's trying to get word to her kin at Glenlorne."
"A lass?" his mother asked. Everyone leaned in, even Farlan. "Is she pretty?"
"Jock says she's the loveliest lass in the Highlands," Connor said. "The Laird of Craigleith himself found her while he was out walking in the hills, stalking a fine deer for Christmas. He saw her instead and fell madly in love with her. He caught her up in his plaid, gagged her with his handkerchief, and carried her home to his castle."
Connor's family stared. "Is that a true tale?" his aunt asked.
"As true as it came to my ears," Connor said.
"Maybe she's an enchantress, or Cailleach herself," Farlan said. "There's snow at Craigleith isn't there? There's almost none here."
The womenfolk gasped. "But Cailleach's a crone."
"She could be whatever she wanted, couldn't she, if she's magical?" Farlan asked, rubbing his beardless chin.
Connor rolled his eyes and broke the spell with a laugh. "Laddie, you've been listening to too many stories. Why would an enchantress be writing letters? She'd just fly where she wanted to go, or cast a spell. Jock said she was naught but an ordinary lass."
Everyone looked disappointed. "But beautiful, you say?" Farlan asked.
"Aye," Connor said.
"Enchantingly beautiful? Does the laird intend to keep her? If she's not spoken for, then I might go to Craigleith, see her for myself."
Farlan's mother boxed his ears. "You'll do no such thing. You'll take the letter to Cairnforth and find someone to carry it on to Glenlorne, and you'll go this very day."
Farlan colored and rose to his feet, grumbling. "Fine, but if I find a beautiful lass in the snow on my way there, I won't be home for supper."
He stuffed the letter into his pocket, wrapped his plaid over his shoulders, and slammed the door behind him.
If your book was optioned for a movie, what scene would you use for the audition of the main characters? 
I would probably use the first scenes in which they appear. Alanna is caught in a snowstorm on the moor, lost and afraid, in danger. Iain is riding homeward in the same storm, considering his future. There would be a lot of reaction to the weather, and inner turmoil, and fear, to test the actors' skills. You can see the faces I imagined for Alanna and Iain on my Pinterest storyboard at http://www.pinterest.com/leciacornwall/once-upon-a-highland-christmas/
A warning dear reader: Snuggle up in a warm blanket with a hot drink before reading on! And action …
"Alanna tightened her grip on her hood, fighting the storm for control of it. The wind bit through the thin leather of her gloves, made her fingers useless. Her feet stung inside half boots meant for much lighter outings than this, and the cold crept through her cloak like a thief. How much farther? She couldn't recall how far she'd come. Panic burned in Alanna's breast, a small flicker of useless heat. She blinked, felt the weight of ice on her eyelashes, rubbed it away and pushed back the urge to cry, since tears would only freeze. The world was as opaque as linen, or new milk. Or a shroud."

"Iain MacGillivray pulled his plaid up around his face against the force of the wind. The snow was driving sharp needles into his skin as the storm grew steadily worse. He hadn't been paying attention to the heavy pewter clouds boiling up over the hills, bearing down on Craigleith Moor, until the sky fell on him, and took his breath away. There was one good thing about the weather—it meant he had a reprieve. He had intended to propose to Penelope tonight, since he could see no way around it. He was doing it for his young sister's sake, and because it was expected of him, not because he loved Penelope, or wanted her. That, he hoped, would come in time. "Not far now lad, just over the hill," he said, patting his horse's shaggy shoulder, thickly matted with snow, but the horse shied. Something lay in the snow, red on white, a fold of cloth fluttering in the wind like a flag. He pulled the plaid away from his face. He could make out the shape of a body half buried in the snow. He slid off the garron, touched the icy shoulder under the cloak. The figure didn't move. He turned the body over, bracing himself, expecting to find someone he knew. His belly turned to water. He didn't know here, but whoever she was, she was beautiful. She was as pale as ice, her lips darkened to blue. Her eyes were shut, and long ice-tipped lashes lay frozen against her cheek. Dark hair framed her face, held in place with a headdress of ice…"
If you could have given your characters one piece of advice before the opening pages of the book, what would it be and why?
Ah, but I'm the writer! If I'd told Alanna not to go for that walk in the hills, or advised Iain that he should stop thinking with his head and to use his heart instead, this story wouldn't exist! We writers are mean, mean people—we take two perfectly nice people, torment them, twist them, give them hardship and conflict, change them forever, and let them sort it out—which they do, beautifully.
What are you currently working on? What other releases so you have planned for 2015?
There is one more McNabb sister to go, and Sorcha will have her Season in London, only to set the ton on its ear before finding her happy ending.
As for other stories, well, that's to be continued ….
Thanks for blogging at HJ!
Giveaway:

A signed print copy of ONCE UPON A HIGHLAND SUMMER
To enter Giveaway: Please complete the Rafflecopter form and Post a comment to this Q:

Thank you for being here with me today at Harlequin Junkie! I'll be dropping by throughout the day to respond to your comments and questions, so please leave a comment and tell me—what's your favorite Christmas tradition?
Book Info:
Lady Alanna McNabb is bound by duty to her family, who insist she must marry a gentleman of wealth and title. When she meets the man of her dreams, she knows it's much too late, but her heart is no longer hers.
Laird Iain MacGillivray is on his way to propose to another woman when he discovers Alanna half-frozen in the snow and barely alive. She isn't his to love, yet she's everything he's ever wanted.
As Christmas comes closer, the snow thickens, and the magic grows stronger. Alanna and Iain must choose between desire and duty, love and obligation.
But it's Christmas in the Highlands, and there are bound to be a few surprises.
Meet the Author: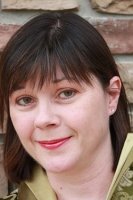 Lecia Cornwall lives and writes in Calgary, Canada in the beautiful foothills of the Canadian Rockies, with five cats, two teenagers, a crazy chocolate lab, and one very patient husband. She's hard at work on her next book. Come visit Lecia at www.leciacornwall.com, or drop her a line at leciacornwall@shaw.ca.