Today it is my pleasure to Welcome author
Melissa Cutler
to HJ!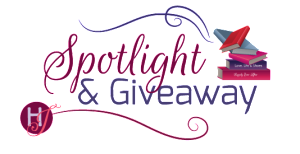 Welcome to Dulcet, Texas, home of the legendary Briscoe Ranch Resort, where one woman will discover that even love is bigger in the Lone Star State.

Thank you so much for having me on the blog! It's great to be here.

Tell us about the book with this fun little challenge using the title of the book: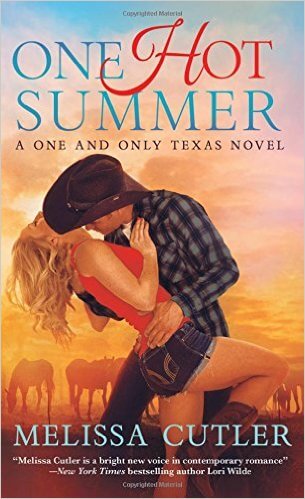 One Hot Summer is all about what happens when a by-the-books firefighter can't keep his heart (or hands, ahem) off his town's sexy new, disaster-prone resident. It's all about those
Sizzling, sultry nights
Under the
Moonlight between a
Man and a woman who never
Expected to find the
Romance of a lifetime in one another's arms…
What's your favorite line(s) from the book?:
"What's a town hero without a little trouble to keep him in business?" said by the heroine as she was trying to coax one more kiss from the hero…
Please tell us a little about the characters in your book. What first attracts your Hero to the Heroine and vice versa?
With Micah and Remedy, it's definitely a case of "lust at first sight", followed quickly by a mutual enjoyment of sparring with each other.
When you sat down to start this book, what was the biggest challenge you faced? What were you most excited about?
The biggest challenge I faced was also the part I was most excited about, which was balancing humor with heart throughout the story. This was such a funny book to write. From a rampaging elephant to Barbie jeep racing, this book kept me smiling the whole time I was writing it.
What, in your mind, makes this book stand out?
What makes ONE HOT SUMMER and the whole ONE AND ONLY TEXAS series stand out is its unique perspective that lets readers take a behind-the-scenes look at the inner workings and the lives of employees at a luxury resort set amid the Texas hills.
The First Kiss…
Oh my, that kiss…
Here's a taste of that scene for readers:
Micah draped an arm loosely across Remedy's shoulders, like they were old pals. "So, you see, I rescued her from burger hell and took it upon myself to enlighten her about this fine dining establishment. And that's the end of the story."

"Yep. The end," Remedy said, ducking away from Micah's arm.

"I see." Carina's gaze flitted between Micah and Remedy as though she wasn't buying that explanation for a second.

"If you'll excuse us," Micah said. "We've got to dash. As you can see, Ms. Lane needs her beauty sleep."

The nerve. "Gee, thanks."

Micah sped his pace and burst through the front door with a nod to the bouncer. The moment he and Remedy were outside, he took hold of her hand again and hauled her along behind him at a faster clip than she would've preferred in the direction of his truck.

She tried to wriggle out of his grasp, but his grip held strong. "So I need my beauty sleep? That's rude."

He afforded her the barest of glances. "You didn't want me to give them the impression that there was something illicit happening between us, did you?" With the same baffling impatience, he dragged her around to the passenger side of his truck.

"Well, no, I–"

And then his hands were on her hips, crowding her against the truck door. His eyes were dark with a fierce hunger and the promise of untold pleasure. Something illicit was about to happen between them–and Remedy couldn't wait.
If your book was optioned for a movie, what scene would you use for the audition of the main characters and why?
I'd use the scene where they're driving in Micah's truck on the way to bar, teasing each other about the different worlds they're from.
Here's a snippet:
She tapped her chin, a sly smile spreading on her lips that made it hard for him to keep his eyes on the road. "What do they call someone who's prejudiced against wealth?" she asked.

She was talking about him, of course–and she wasn't far off. "No idea."

"Someone who hates technology is a Luddite. A man who's prejudiced against women is a misogynist. And a person who hates people is a misanthrope." She smoothed her hand over his shirtsleeve, sending a shot of electricity right to his core. "So what do they call people like you?"

"A realist?"

She snapped her fingers. "I know! A liberal Democrat."

Like hell he was. "You'd better watch your mouth, California."

She threw her head back and laughed at her own joke. "I think I love Texas." Then, in a paltry imitation of a twangy accent, added, "Y'all are so easy to tease."
If your hero had a sexy-times play list, what song(s) would have to be on it?
They'd all be country songs, including Dierks Bentley's "Come a Little Closer" and Chase Rice's "Ride".
What do you want people to take away from reading this book?
I just want readers to relax and lose themselves in Micah and Remedy's story. I want ONE HOT SUMMER to be a mini-vacation for them!
What are you currently working on? What other releases do you have planned for 2016?
Right now I'm hard at work on two more stories set in the same world as ONE HOT SUMMER, including a Christmas novella tentatively titled "If Santa Were A Cowboy."

Thanks for blogging at HJ!
Giveaway:

I'm giving away a ONE HOT SUMMER prize pack that includes two color-changing shot glasses, a bookmark with some of my signature cocktail recipes, and a deck of Wild West playing cards. The perfect prize pack for a hot summer day!
To enter Giveaway: Please complete the Rafflecopter form and Post a comment to this Q:

What's your favorite thing about summer? For me it's going to the beach every chance I get.
Excerpt from One Hot Summer:
"How is it that you have the power to wrap every man you see around your little finger?" Micah said, nodding to the groomsmen in the distance.

"Except you," Remedy tossed out with a shrug.

"I'm impervious to your feminine wiles. Unlike those half- wit groomsmen."

With a wry smile, she ran her hands down her dress. "Look at me. I'm unobtainable and dressed like a virgin librarian. All those guys you saw want to be the one man with the macho power to corrupt my innocence and introduce me to the world's many wicked pleasures."

He laughed at the deprecating self- descriptor. Yeah, her getup was drab as hell, but still, a virgin librarian she was not. "It's a good thing they didn't see you prancing around in that bikini at the picnic at the river or they'd realize they're the ones in danger of being corrupted by your wicked ways."

An image rolled through his mind about the way her water- slick, tanned curves had writhed and bounced as Chet and Dusty had dragged her into the river shallows and tried to teach her how to two- step. Shifting, his body turning restless, he locked his jaw and set his focus on the stars lifting up from the dark silhouettes of the hilltops.

He could not have this woman. He had rules against that kind of fraternization for a reason.

Her voice cut through his self- flagellation. "Are you making a crack about my virtue? Because my virtue happens to love this season's Dolce & Gabbana swimwear collection, thank you very much."

That was the most ridiculous sentence he'd heard uttered outside of his TV set. He pinched the bridge of his nose against smiling, but a snort of laughter still managed to escape. Man, was she out of place in Ravel County. He flicked a glance in her direction, valiantly fighting the urge— and failing—to rake his gaze over her body. "Don't get me started about how those itty- bitty pieces of fabric you were wearing at the river threatened to corrupt my virtue."

He braced himself for a witty retort or scathing commentary on the irredeemable nature of his virtue, but she didn't take the softball pitch he'd tossed her. From the corner of his eye he watched her shoulders lift as she inhaled deeply.

On a purr of an exhale, she smiled, triumphant. "Mmm. Chief Garrity, I love knowing how much that bothered you."

The huskiness in her voice stripped him of all control. Done fighting the urge to drink his fill of her, he tore his gaze from the horizon, but all he caught was her trademark sashay as she left him in her dust and walked into the tent. Whistling under his breath, he spun away from the reception and started back toward his truck. Time for him to get the hell out of California's orbit before he lost his careful control and fell into rank with the groomsmen trailing behind her like a pack of fools.
Excerpts. © Reprinted by permission. All rights reserved.
Book Info:
Welcome to Dulcet, Texas, home of the legendary Briscoe Ranch Resort, where one woman will discover that even love is bigger in the Lone Star State…
Celebrity wedding planner Remedy Lane is Hollywood royalty―until a scandal sends her packing to the wilds of Texas. She has a knack for leaving disaster in her wake, but she's determined to reboot her career at Briscoe Ranch, a luxury resort known for extravagant weddings. Little does she know that weddings don't happen at the resort without the approval of the town's cowboy-swaggering, too-hot-for-his-own-good fire chief, Micah Garrity.
Micah knows trouble when he sees it, and all it takes is one glimpse of Remedy's princess airs for him to know he's met his match. Too bad he can't stop thinking about her―even when she brings about one disaster after another at the resort. He and Remedy clash at every turn, but they can't stop the sparks flying between them. They come from such different worlds―does love stand a chance or will this fire burn too hot for either of them to handle?
Book Links:

Meet the Author: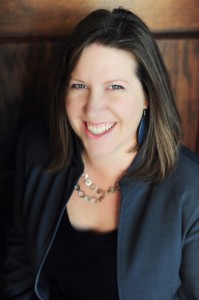 Melissa Cutler is an award winning author of sexy small town contemporary romances, western romances, and edge-of-your-seat romantic suspense for St. Martin's Press, Harlequin, Kensington Books, and Penguin. She loves to travel, but in between trips can be found enjoying San Diego's flip-flop wearing weather along with her her two fantastic–and only sometimes insufferable–teenagers. Find out more about Melissa and her books at www.melissacutler.net. You can also find Melissa on Facebook (www.facebook.com/MelissaCutlerBooks) and Twitter (@m_cutler)
Website | Facebook | Twitter |