Today it is my pleasure to Welcome author
Corinne Michaels
to HJ!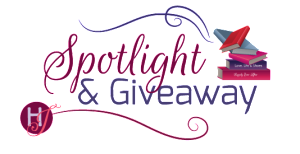 Hi Corinne and welcome to HJ! We're so excited to chat with you about your new release, One Last Time

!


Thank you for having me!

Please summarize the book for the readers here: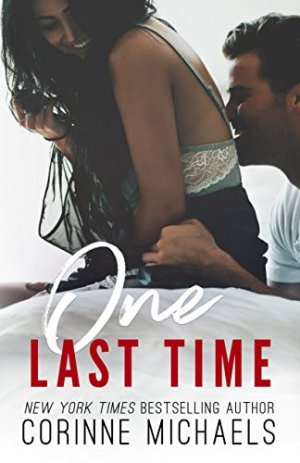 One Last Time is a story about a woman in a toxic marriage who is ready to move on and an actor with a heart of gold. It's a second chance at love story that shows how strong women really are.

What's your favorite line(s) from the book?:
"I'm going to win your heart, Kristin. Be ready."
When you sat down to start this book, what was the biggest challenge you faced? What were you most excited about?
I think I saw a lot of myself in Kristin, which was a challenge. We've all been "that girl" who stayed for much longer than we should've. However, I was also excited about it for the same reason. Having her come up from the ashes was so gratifying.

Please tell us a little about the characters in your book. As you wrote your protagonist was there anything about them that surprised you?
Kristin is strong even though she doesn't believe it. I was most surprised by how she handled her ex-husband at times. I don't know I could've been so nice, but for her children, she was the bigger person. Which I believe really just shows her character.
What have you learned about your own writing process/you as an author while writing this book?
That no matter what, I will never write the story I plot. Seriously, if I showed you my plotting notes, you'd laugh and ask when I planned to write that book.

Did any scene have you crying or laughing (or blushing) while writing it?
Yes! I laughed at Kristin and Noah's initial meet. She was clearly having a lot of fun, and he was enjoying himself. I giggled as she tried to pretend she was professional, even while she was completely drunk.
"We should . . . umm . . . do it."
Now it's my turn to be shocked. "Do it?" I'm not sure she means what I mean. Even if she did, there's no way I'm touching her tonight. I'd like her to remember everything when I have her.
"Yes. The interview," she clarifies.
"Now?"
"I'm a good worker," Kristin says and starts to walk, holding on to the chairs as she goes. "Professional through and through."
"Why don't we wait until you're sober?"
She spins around and laughs. "I'm not drunk, you are."
"Pretty sure you're toasted, sweetheart."
"Why do you have two noses?" Kristin's head tilts to the side as one of her eyes closes.
This is the most fun I've had in a long time. I'll play along. When she resumes her walk, I follow her, wondering what the hell she's doing as she moves around the backyard.
"Is that part of the interview?
"What interview?" Kristin stops walking. "Oh! Yes. You should sit."
I don't argue. I sit in the chair, hoping she'll do the same.
If your book was optioned for a movie, what scene would you use for the audition of the main characters?
Probably the scene above. I would love to see their dialogue and underlying chemistry that was happening there. It's playful, but still cute.

Readers should read this book….
Because it's filled with hope. It shows that even when the dream we had doesn't exactly work the way we planned, we can find a new one. I think we've all lost someone we thought was going to be "the one" only to learn there was something else out there for us.

What are you currently working on? What are your up-coming releases?
Right now I'm taking a small break, which is much needed, and then I'll start writing as soon as One Last Time is released.

Thanks for blogging at HJ!
Giveaway:

A signed paperback of One Last Time (US only)
To enter Giveaway: Please complete the Rafflecopter form and Post a comment to this Q:

Have you ever stayed in a relationship when you knew you should leave?
Excerpt from One Last Time:
We finish getting everything unloaded, and with as much shit as I give Nicole, the girl is busting her ass to get this place decorated. I now understand why she's one of the top interior designers in Tampa. The house actually looks like a home.
In a few hours, we are able to get the main living areas pretty much done. Nicole directs where the guys should move the furniture, and she manages to mesh what I was able to take from my old house with what she brought.
Scott refused to let me take anything except the bedroom furniture. He said he didn't want to be reminded of what we once shared. I don't even know what he means, but it was one less thing I had to buy.
"I'm beat," I say as I collapse onto the couch. Nicole is the only one still here.
"Me, too."
I rest my hand on her leg and wait for her to look at me. "Thank you. I couldn't have done this without you."
Nicole covers my hand with hers. "It's what we do."
It really is. Whenever disaster strikes in any of our lives, we don't hesitate to jump to aid whoever is in trouble.
"I'd like it if we didn't have to do this again," I remark.
"If you'd all just stay single like me, you wouldn't have to worry about it."
I just laugh. There aren't many people I know who are built like she is. She lives by her own set of rules, which is something I've always admired. No matter what people think about her, she does what she wants. I'm the opposite.
I was expected to get married by twenty-five, so I did. My mother believed you spent the first three years of your marriage building a strong foundation, so we waited to have kids. Then, a mother stays home and raises her babies.
Someone left out the part about what I am expected to do when the foundation has cracks and ends up crumbling.
"I liked being married. I can remember waiting for him to come home because I missed him all day," I tell her.
She shifts and props her head on her hand. "It's been years of him mistreating you, Kris. I kept my mouth shut because I didn't think you'd hear me anyway, but it was uncomfortable to watch. You and Heather are the best ones of the four of us. You guys have these big ass hearts, but you've let men trample them."
"Scott isn't like Matt," I defend a little. Matt was a piece of shit for what he did to Heather. They were married barely a year before he walked out on her. Scott and I were together for almost seventeen years between dating to now. "He wasn't always bad. That's what makes it so hard."
She sighs. "No, but he wasn't great, either. You can't tell me he wasn't emotionally abusive."
"Stop," I request. I don't want to talk about it or be reminded of how much I hate myself for accepting it.
"I'm not judging you." Nicole grabs my hand. "I'm really not. I get it, he was your husband, but watching you drift away was hard." A tear descends across my cheek, and Nicole pulls me into her arms. "I'm not happy this is how it turned out. We all hoped he'd get his head out of his ass and fix his shit."
"I did, too." I lean back and nod. I know she isn't judging me, just as I never judge my girls for things they choose.
"You're going to get through this," Nicole promises.
I know she's right. She has to be. There is no other choice.
Excerpts. © Reprinted by permission. All rights reserved.

Book Info:
From New York Times bestselling author, Corinne Michaels, comes a new heartwarming STANDALONE romance.
I'm getting really good at cutting my losses.
First, the husband. Divorcing him was the best decision I ever made. But between single-parenting and job-hunting, I can't catch my breath. When a celebrity blogging position falls into my lap, I'm determined to succeed.
That is, until I get my first assignment and actually see Noah Frazier for the first time . . . practically naked and dripping wet. My heart races and I forget how to form complete sentences. His chiseled abs, irresistible smirk, and crystal blue eyes are too perfect to be real. So, what do I do? Get drunk and humiliate myself, of course.
I'm ready to forget the awkward night, yet Noah has no intention of allowing me to move on. Instead, he arranges for me to write a feature on him, ensuring a lot more time together. One embarrassing moment after another, one kiss after another, and before I can stop myself, I realize—I'm falling in love with him.
But when the unthinkable happens, can I even blame him for cutting his losses?
What I wouldn't give for just one last time . . .
Book Links: Amazon | B&N | iTunes | kobo | BAM |


Meet the Author: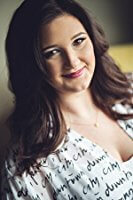 New York Times, USA Today, and Wall Street Journal Bestseller Corinne Michaels is the author of nine romance novels. She's an emotional, witty, sarcastic, and fun-loving mom of two beautiful children. Corinne is happily married to the man of her dreams and is a former Navy wife.
After spending months away from her husband while he was deployed, reading and writing was her escape from the loneliness. She enjoys putting her characters through intense heartbreak and finding a way to heal them through their struggles. Her stories are chock full of emotion, humor, and unrelenting love.
Website | Facebook | Twitter |