Today it is my pleasure to welcome New York Times bestselling author

Lynsay Sands

to HJ!
Hi Lynsay welcome to HJ, Thanks for celebrating release day with us 🙂

What would you say are the defining characteristic of your novels?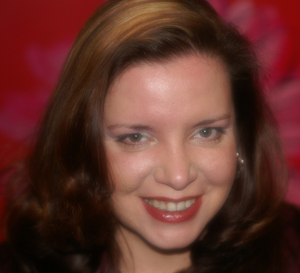 I'd say they have everything but the kitchen sink as a rule, lol. They're fast paced, action packed stories with some suspense thrown. They're very character driven, thecharacters and the relationships they develop along the wayare funny. Oh… and they're funny. I have had many readers that have complained of having fits of laughter at the most inopportune times.
5 best things about being a writer?
– I guess the first thing would be the writing. I love writing. I do believe that even if I hadn't been lucky enough to have been published and therefore able to make a career out of it, I'd still be writing in my spare time.
– The next thing would be my readers. I firmly believe that I have the best readers out there and I do enjoy hearing from them and meeting them.
– I like the freedom in my schedule although this is a bit of a double-edged sword. I enjoy the freedom of being able to keep my own hours as long as I meet my deadlines however because there's so much more to being an author these days (like promo, keeping up with the social media,emails and blogs, etc.) I have a tendency to work around the clock…but I get to do it in my pajamas, lol
– Another great thing is the people I meet and interact with. That includes my agent, everyone from Harper Collinsespecially my editor, other writers, bloggers from all over the world and of course my readers.
– And I enjoy seeing my stories in print. It gives me a kick to be able to see all my stories on the bookshelf AND in multiple languages to boot!
Let's talk about your newest release: One Lucky Vampire (Argeneau Vampire Series #19
If you had to summarize the book for the readers here…
It's about Stephano Jacob Colson Notte. As some readers may recall Stephano was turned in A Bite To Rememberafter a rogue vampire fatally wounded him. Since then Stephano, or Jake as he goes by now, moved away dropping out of touch with everyone he knew and started a new career as a bodyguard… His life mate is Nicole Phillips, a mortal with a target on her back. Nicole had a lousy marriage and is just two weeks shy of the final step, the divorce. Marguerite has known Nicole since she was young and has followed her career ever since. However there have been a few too many potentially dangerous incidents seemingly directed at Nicole. Concerned for her health both mentally and physically and knowing Nicole would never accept a bodyguard, Marguerite coaxes her into getting a 'housekeeper'. And she knows the perfect person for the job… Jake Colson.
Please tell us about the characters in your book
Well Stephano is not your typical Argeneau, or I guess Notte in this case. Here you have an immortal that never wanted to be an immortal and resents the fact that he was turned. Stephano always enjoyed being mortal and is having trouble embracing his newly fanged life.
And Nicole is an artist…enough said.
What scene did you have the most fun writing? Why?
One of my favorite scenes was when Nicole and Jake meet for the first time. These revealing moments, which are so awkward, are also the most fun.
Dear God, she'd had her rump in the air a minute ago as she'd leaned down to pick up the glass, Nicole realized with dismay, and that had been his first view of her.

"Nicki? Who was that? Are you okay? What's going on?"

Nicole's gaze dropped to the phone at Pierina's concerned squawks. It was only then that she realized she had no idea who the man was … or what he was doing in her home. Before she could panic, the man turned his head and called out, "I've found her, Marguerite. We're in the walk-in closet."

Nicole relaxed and answered Pierina with, "Uh, I think he might be the cook/housekeeper."

"He doesn't sound old," Pierina said, interest in her voice.

"No, he's not," Nicole agreed, staring up at the man's profile as he waited for Marguerite to respond or show up.

"He sounds hunky," Pierina added.

"He is," Nicole admitted and then realized what she'd said and flushed when he turned sharply to peer at her, eyebrows raised.

"Thanks," he drawled with a slow grin and offered her his hand.
What scene was the hardest to write? Why?
The hardest scene to write would have been the first scene when Jake was having dinner with Marguerite after aseven-year absence. I had trouble with the scene because my character, Jake, had trouble with the scene. Seeing his family was long overdue. He knew it and Marguerite knew it but it was still difficult with the complexity of emotions that he was feeling because not only was there resentment and anger there, there was also guilt on having disappeared from the family for so long.
She hadn't left. Damn, he thought wearily and headed for the table. She was on her feet by the time he reached her, and immediately stepped forward to hug him.

"Sorry I'm late," Jake apologized as he self-consciously returned the embrace. "I just got out of work."

"No need to apologize, Stephano. I'm just glad you agreed to meet me," Marguerite Argeneau said, leaning back in his arms to smile at him warmly. "It's good to see you."

"You too," Jake said stiffly as he released her. Voice gentle, he added, "I don't go by Stephano anymore."

"Oh, yes, of course, I'm sorry," she said apologetically. "You go by your second name now. Jacob."

"Call me Jake," he suggested, urging her back to her seat, before settling in the one across from her as another woman all in black approached with menus in hand.
Who would you cast in the role of your characters if your book was optioned for a movie?
I always have trouble with this question. My charactersaren't tailored after any one particular person so they are unique individuals, at least in my own mind. So although I'm sure there are actors that would do an amazing job portraying my characters, I couldn't say who those actors would be. Sorry.
What are you currently working on? What other releases do you have planned for 2013 into 2014?
The latest Argeneau story that I recently handed in has to do with Marcus Notte and it also has an immortal I've mentioned in a few books, the mysterious Basha. Due to a twist of fate, this lady has been alienated from her family for more than two thousand years. Having been on her own so long she's learned to live like a gypsy and act like a ghost but she's about to get the shock of her life when an enforcer successfully tracks her down. Marcus Notte is Julius Notte's right hand man, but now that Julius no longer needs him to help run the company, Marcus is feeling at loose ends. To fill the void, he agrees to help out Lucian in tracking down Basha, someone Lucian had thought long dead until now.
Other than that I couldn't say what's next in the Argeneau series. Unfortunately I never know what I'll be writing about until just before I sit down to do so. Sigh.
Currently I'm writing another 'hysterical' historical, as some readers like to call them. I won't go into too much detail as I don't want to jinx myself other than to say it is a continuation of the Highland series I started with An English Bride In Scotland, which at the time I wasn't sure would become a series!
Where can readers get in touch with you?
You can find me on facebook (under Lynsay Sands), twitter (LynsaySands), or you can email me atlynsay@lynsaysands.net! J
Thanks for blogging at HJ!
GIVEAWAY:

2 signed copies of ONE LUCKY VAMPIRE 



To enter Giveaway: Please complete the Rafflecopter form and post a comment to this Q:

Would you want to be an immortal? Before you answer this question too quickly, keep in mind that you'd have to leave everyone you knew, your family and friends, behind. If you're lucky enough to be in your twenties to early thirties then you might be able to squeeze out another five years with them. However the entire time you'd know you'd have to give them up. Lastly keep in mind you might not be turned by someone as lovely and pleasant as an Argeneau…
Excerpt
Jake watched her go and then glanced from Dante to Tomasso. "Well?"

Dante pursed his lips and then said, "Give her twenty minutes and then take her coffee."

"And jump her bones," Tomasso added.

"What?" Jake asked on a half laugh of disbelief.

Dante shrugged. "You've rocked her world."

"Not in the good way," Tomasso added, in case he'd misunderstood.

"Nicole's spinning right now," Dante added.

"You need to anchor her," Tomasso said.

Jake arched one eyebrow and said, "You want me to anchor her with sex (edited for this publication)? Seriously? We barely know each other."

"Sometimes it's incredibly obvious you were born in the Leave It to Beaver era," Dante said dryly.

Jake stiffened and scowled. "Excuse me, you two are older than I am."

"Yeah, but we're Italian," Dante said with a shrug.

"And that means what?" Jake asked dryly.

"The Brits are known for bad food, the French for good food, and the Italians for being the best lovers," Dante explained.

Jake gave a disbelieving laugh. "You're delusional."

"Cassanova." Tomasso rumbled, and then added, "Enough said."

"One man does not—Ah hell, never mind," he muttered standing up. "I'm going downstairs … to talk to Nicole."