Today it is my pleasure to Welcome author
Lisa Marie Perry
to HJ!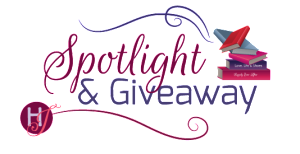 Hi Lisa Marie and welcome to HJ! We're so excited to chat with you about your new release, One More Night with You!
Tell us about the book with this fun little challenge using the title of the book: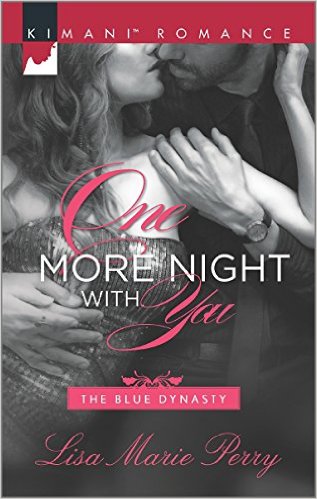 O(ne) – Oh-my-God-sexy
M(ore) – is for Manipulation
N(right) – is for Naughty
W(ith) – is for Wicked
Y(ou) – is for Yes, there's an HEA! 🙂
What's your favorite line(s) from the book?:
May I choose two examples? Pretty please?
1) This happens after Zaf and Joey's "explosive" reunion between the Nonfiction stacks at a Las Vegas library and a woman walks into the restroom to see Joey freshening up at the sink:
"Hey, are you sick or something?"
Depends. Would you consider giving an ex a hand job in Nonfiction sick?
Joey yanked out more towels to dry her face. Reflected in the mirror were tearful eyes, a rosy-tipped nose and a swollen, blotchy mouth. "I'm good." Lies.
"Sure?"
"Absolutely." Lies. "Thanks."
The woman pursued a stall and Joey slipped outside.
As of right now, this minute, I'm a matchmaker-free zone.
2) This snippet occurs when football kicker TreShawn tries to grovel his way back into his friend Minako's life:
"This is my grand gesture," he told her. "You say you're not a romantic person, but you love Breakfast at Tiffany's and poetry and books that have people ready to do it on the covers." He braced his arms on the counter. "Min, I watched the movie and read one of those books."
"You read a romance novel?"
"Just the sex, but yeah."
Please tell us a little about the characters in your book. What first attracts your Hero to the Heroine and vice versa?
The hero and heroine had an intense relationship seven years ago but haven't seen each other in five. When they initially meet in Mexico during an undercover assignment briefing, they're fiercely attracted to each other sexually–and a bottle of tequila and a salsa dance later they don't try to fight what they feel!
When you sat down to start this book, what was the biggest challenge you faced? What were you most excited about?
The biggest challenge was constructing a truly unique story for The Blue Dynasty series and the line that published the series. This story marches to a different beat in a few ways. It's very frank not just in the characters' interactions and dialogue, but in the way it doesn't dress up the grit of law enforcement, drug abuse in sports and mistakes that people must atone for. It's a genuinely diverse story that includes a Mexican-American heroine who's physically impaired, a Pakistani-American hero, as well as a secondary romance between a Japanese-American woman and an African-American man. There is most definitely a happy-ever-after, but it's quite hard won.
What I was most excited about was giving a physically, mentally and emotionally damaged woman the HEA she deserved. We initially meet our heroine, Josephine, in the first book of The Blue Dynasty, and she waited in the wings not quite believing she could move past the violence that stole so much from her. It was my duty to do right by her, and I think I accomplished that.
What, in your mind, makes this book stand out?
While sports romance isn't by any means untapped territory, I set out to execute a special approach to NFL team management. There's money and control in play, but so much more. OMNWY places football closer to the periphery because in this story we have two shattered people drawn together by the same irreversible act that separated them. This particular book peels away the lightheartedness you might find in previous books in the series. The decisions I made were appropriate for the story line. No romance is the same as the next one. Not even when they're part of the same series. Not even when they're written by the same author. 🙂
The First Kiss…
Because the hero and heroine once loved each other, this is a reunion kiss. It's an angry, grief-filled, emotionally gutting thing. It takes place in a library when the heroine, Joey, expects a blind date but instead finds her ex, Zaf. I'm going to let the book speak for itself:

For Zaf, this was life and death.

"Joey…"

"Shh. Tell me something. You hacked Willa Smart's company to get to me. Was it for this, for a kiss from a woman you used to screw?"

He'd done it because he was her protector. Compromising a matchmaker's compatibility program was the means he'd taken to fulfill his obligation to her. Even if he'd lost his morality, he still possessed a sense of duty—whether he wanted it or not. "You were more than that. You've always known it."

"Have I?"

The love that had once breathed between them had been inconvenient and confusing, yet the realest element in either of their lives. It had struck them unexpectedly. Neither was willing to let it go, and for that they were both to blame. Because something that good couldn't last. Not for people like them who'd done what they had.

"I got to you because I'm on a job," he told her. Yeah, it was a vague explanation, but he wouldn't divulge particulars now. "The kiss is because I can't fight it. I've thought about you constantly since that night. It hasn't been never-ending death, but it's been a never-ending mindfuck."

"They put you down, didn't they? DC?"

"It needed to happen."

"Down deep, Zaf. You didn't turn up at your parents' place in Jersey or even in Pakistan. There was talk that you were dead but I didn't think that. I knew you wouldn't get time, either, that they'd rather have you on reserve than in a cell. About a year after… What I'm trying to say is I tried to bring you back and I couldn't find you."

His mind spun through the past five years. The US government had dragged his ass up for a few missions that needed a sharpshooter of his caliber on the front line, but had thrown him back afterward at his request. He was freelance—off record, off the FBI's payroll, damn near a ghost. He wanted it that way.

"Why'd you want to bring me back?"

"To ask you why you went dirty. You cut a deal with those bastards when I thought we were on the same side. You killed me when you turned, damn it."

So she still believed he'd defected to the drug-funneling terrorists he'd been quietly hunting since they'd captured, tortured and murdered his cousin eight years ago. The feds hadn't gone out of their way to clean up his image, but what did it matter now? There was so much that Joey didn't know. But she'd been a thread in a web that was bigger than DEA and even now it was necessary to lead her with lies.

"The kiss," she said finally as fresh tears welled. "Don't fight it."

There was something he didn't altogether trust about her spurring him on, but as he'd said—he couldn't fight it. Nor would he try. Giving her what she provoked, he let go of her hand to hold her head steady. She yielded, opening her mouth to bring him home.
If your book was optioned for a movie, what scene would you use for the audition of the main characters and why?
Hmm, I'd select the kitchen scene during which Zaf tells Joey he never loved her. It's a crushing admission–and a blazing lie–but it's his best maneuver to protect her. Here's a snippet:
Tell the lie. Protect her. You're here to protect her, nothing more.

"Josephine…" Say it. Say it to protect her. "I didn't love you."

Hell, it burned to watch emptiness flood her eyes. But it had to be done. Love was like a baby's lullaby, soothing them as it weakened their instincts. He couldn't let it happen again. She wouldn't be tempted to believe they could recapture love if she thought they'd never had it to begin with.

"You said the words, Zaf. I heard them."

"When you were down. You were shot. Bleeding. I needed to keep you focused on something. I said what I did to engage you."

"But we were into each other. It felt real."

"It was sex. Friendship, too. But those things, they're not love. Have you loved every man you've slept with?"

"No. But I thought—"

A head shake interrupted her. "It wasn't what you thought. You're capable of that. I'm not."

Oh, God, he wished that were true. The damning truth was he might've loved her from the second he met her in Mexico, and it had taken time for him to let himself realize it. He cursed himself for not leaving her in the past where she belonged, but right now, in her kitchen with lies and screwups tugging them apart, he loved her.

As she glowered at him as if he was the vilest bastard to have ever walked this earth, he was sure she wouldn't form some attachment that might be impossible to break when the time came for him to walk out of her life again.

Because, as much as it seared the place inside him that should've housed his heart, he couldn't stay.

"You cared about me, Zaf," she persisted.

"Yeah. As a friend, somebody on my unit, somebody I liked having in my bed."

"Great talk, then," she said crisply. "This place is too quiet. A man gets access to my house and now it's a tomb? No, not okay. I'm putting the TV on."

He knew she was storing the hurt away. She would process it later and there would be tears. He hated being the reason for them.
If your hero had a sexy-times play list, what song(s) would have to be on it?
Zaf and Joey engage in quite a bit of public sexy times (there are private sexy times, too!) but I never imagined them having mood music. However, there's one particular song that reminds me of their relationship, and that's "This Woman's Work" in the style of Maxwell. *dreamy sigh*
What do you want people to take away from reading this book?
I'd like readers to take away a sense of finality from ONE MORE NIGHT WITH YOU. It's the finale of The Blue Dynasty and also my last contribution to Harlequin's Kimani line. With this book I set out to write a truly diverse story and a romance that captures the realism of damaged people who find their way back to each other in the face of violence, manipulation and fear. Love can be more dangerous than all of those threats, and it's a lesson my characters learned in a painful yet beautiful and memorable way.
What are you currently working on? What other releases do you have planned for 2016?
2016 is a year of changes, for sure! You'll be introduced to the first books in two of my new series. The first series is Guilty Pleasures (GCP/Forever) and it's a small-town contemporary romance that follows a trio of friends who open a naughty underground club on Cape Cod. The first book, MEANT TO BE MINE, releases in August. The next series is The Devil's Music (Loveswept) and it's inspired by the hit TV show Empire. The first book, SIN FOR ME, releases in September and features a COO heroine with secrets to hide and a songwriter hero with a legacy to reclaim. I'm also working on a super sexy hockey romance series, New York Heat (Kensington), that follows three badass brothers with blue-collar roots. I'm beyond excited to share all these new worlds and characters with readers.

Thanks for blogging at HJ!
Giveaway:

Comment for a chance to win a copy of MINE TONIGHT, book #4 in The Blue Dynasty. US winner receives autographed print copy. International receives a digital copy. Good luck!
To enter Giveaway: Please complete the Rafflecopter form and Post a comment to this Q:

In ONE MORE NIGHT WITH YOU, there's plenty of ex-sex before the demons between Zaf and Joey are laid to rest. Do you think ex-sex can lead to reconciliation in reality?
Excerpt from One More Night with You:
Zaf straightened to his full height; he towered over her but somehow it hadn't mattered before. "I want you to let me do my job."

God, the man was prince of the cloak-and-dagger. "Which is what?"

"Protecting you."

Joey halted, taking a moment to seek out the lie in his face, but she couldn't break through. She saw a man she'd missed even as she cursed the sweltering summer day she'd met him seven years ago. All she could seem to attach herself to were the memories of lazy conversations and how he altruistically volunteered his life for the law. Lean and carelessly sexy with that serious, brooding look that magnetized people even as it pushed them away, he was the Zaf her heart recognized.

But the guy who'd manipulated her into a confrontation? That screamed Archangel. It was his modus operandi.

"Goodbye, Zaf." She skirted around him to the other side of the handrail.

"Wait, please," he said, matching her steps but keeping the rail between them. "You can't look me square in the eye and say you haven't wondered if somebody's tailing you."

"Yes, I've wondered." She'd also wondered if paranoia was making her crazy. "Now I know I was right and the doer is you."

"It's not me—"

"Actually," she said, eyes narrowed as she looked around them, "the old guy with the ratty corduroy pants and the Copernicus biography. Is he on your payroll? Because I'd hate to think I handed a one-hundred-dollar bill to one of your spies."

"No, I didn't recruit spies." He wasn't even fazed that she'd accused him of it. That'd probably disturb some, but putting extra sets of eyes on subjects was a common investigative practice in their world. "You gave a hundred dollars to a beggar?"

"I don't know if he was a beggar for certain, but figured the money would cut him some slack. So I'll skip my next manicure. I don't mind."

"You're a beautiful person, Jo, with beautiful intentions. But don't you think cash like that might go toward heroin in his veins instead of food in his stomach?"

"I saw the good in him. Sometimes a person needs someone else to see the good in them, Zaf." With that she was back on the move.

"Josephine, hang on for a minute, okay?"

"No, I don't have time for this. I'm getting along fine and the sooner you disappear again, the better."

"Do you mean that?"

"I do." Lies, lies, lies. But they were her strength and comfort because he couldn't be trusted with the truth. "I have friends here and a stable job at ODC. Plus, as you're damn well aware, I'm testing out the dating scene. So I have no time for your pretenses. I don't want you anymore."

The last few words crackled in the muggy air. "I might believe that had I not been in that library with your hand around my cock."

Oh, sure. Bring that up. She stabbed her cane to the step. "Hey, you don't get to crawl out of the woodwork when I'm trying to patch up my life. And you, of all folks, don't get to judge me. So give your so-called protection to someone who wants it."

That shut him down, but only for a taut moment. He literally jumped the rail, his feet touching down neatly on the step below hers.

"How impressive, you do your own stunts." Thank goodness for snark—dishing it out gave her time to push past a tide of arousal. Facing him full-on took her breath away.

Zaf leaned close, kissed her cheek for the benefit of people passing them on the stairs. To strangers they appeared to be a normal pair of lovers relishing the brightness of each other's company on a dreary afternoon. So far from the truth. "Joey, you're wearing a target."

"Who put it there?" Asking the question didn't mean she had to put stock in what he said. It wouldn't be the first time he lied to achieve an end result.

"Gian DiGorgio."

"Are you lying?" He wasn't; she fully and completely trusted that on this occasion he was honest. God-given instincts, sharpened by a career as a federal agent, had made her suspicious of coincidences. It wasn't by chance that in recent weeks Gian DiGorgio repeatedly appeared at the bodega where she'd shopped for years and had never before seen him. Happenstance wasn't at work when she visited the post office and found the man twisting a key into the box next to hers. Though the Bureau lent her a few courtesies, she had no recourse against a citizen exercising his rights to patronize a bodega and keep a post office box.

But to doubt Zaf would pressure him to release information he likely was reluctant to share with her yet—if at all.

"I'm not lying, Jo."

Just to stress that she wouldn't allow herself to be handled, she said, "I want proof."

"I'll get it to you."

"Good."

"Look, I know you don't trust me, but DiGorgio isn't some playground bully. This isn't casual advice between old friends. Eliminating the threat to your life is my job. Once before you pissed on my judgment, and neither of us will forget how that played out."

Joey flinched. "This conversation's over."

"Take this seriously," he pleaded. "I didn't come to Las Vegas to dig up the past or make you cry or to blame you for my screwups."

"Really? Seems that way to me."

"None of it was intentional. You're no longer an irritation to DiGorgio—you're a threat. I've had him tagged for the past few months. What he wants with you is personal. From what I've gathered, he's willing to handle you himself."

Inside Joey was cold, and anxiety slammed her so hard that her spine started to ache. But she said indifferently, "Let him give it a try, then. Gian DiGorgio's kissing seventy and he's no he-man. I can cope."

"There's a difference between being strong and being stupid."

"No one asked you to be my rescuer, Zaf." She waited for a retort—his body language said he was burning to argue—but no words came and she shrugged. "Give me whatever intelligence you've collected."

"I want to talk to you about this more."

In other words, he wanted control. But it was she who wore a target. Her life rested in her own hands. That hadn't changed just because he decided to swagger back into it.

"Come to the house tonight, about sevenish. I'm sure you already know exactly where it is. Bring beer. I like it light these days." She wouldn't be home, but let him figure that out in time.

"Okay." He turned to jog down the steps but hesitated. "Hey, Jo."

"What?"

He might've tried for a smile, but it curved into a contemplative frown. God, she'd been a fool to love him once. A delightfully buoyant little fool. Not anymore, though, and that might be the saddest thing of all. "Nothing. See you tonight."
Excerpts. © Reprinted by permission. All rights reserved.
Book Info:
Loving him is a dangerous job…
Former DEA agent Josephine de la Peña loved Zaf Ahmadi once—and she's got the bullet scar to prove it. No wonder she holds a grudge against her hacker ex. But now, just as Joey's preparing for a new job with the Las Vegas Slayers, Zaf reappears, insisting she's in danger. The sexual pull between them is still as intense, and liable to hurt more than any gunshot.
Even if Joey could forgive him for the botched drug bust that got her injured, Zaf can't forgive himself. Obsessively hunting for the criminals who killed his cousin warped his judgment. To protect Joey, he suggests he pose as her boyfriend. As long as he can keep emotional distance, he can keep her safe. Until the case presents him with a choice: pursue the vengeance he craves—or try to turn one smoldering night into so much more…
Book Links:

Meet the Author: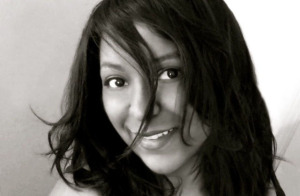 Lisa Marie Perry encounters difficult fictional men and women on a daily basis. A firm believer that variety is the spice of her life, she's the author of sizzling, smart contemporary romance fiction featuring flawed guy-next-door heroes and larger-than-life alphas who are brought to their knees by the love of complicated women.
Lisa Marie is a Romance Writers of America member and her publishers are Harlequin, Grand Central Publishing, Kensington and Random House/Loveswept. She has received high praise from USA Today and has been nominated for an RT Book Reviews literary award. She lives in America's heartland, drives a truck, enjoys indie rock, collects Medieval literature, watches too many comedies, has a not-so-secret love for lace and adores rugged men with a little bit of nerd.
She's been told that she frowns too much, but she loves to laugh and appreciates pretty things, okay people and clever jokes.
Website | Facebook | Twitter |