Today it is my pleasure to Welcome author
Amy Ruttan
to HJ!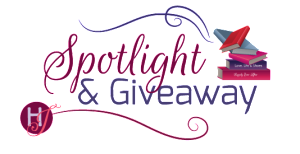 Hi Amy and welcome to HJ! We're so excited to chat with you about your new release, One Night in New York!

Thank you for having me here. I'm so excited.

Please summarize the book for the readers here: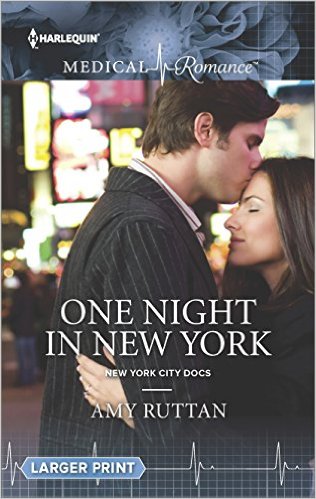 This is the fourth book in the New York City Docs quartet. Dr. Sam Napier wants to become a surgeon on his own merit. He doesn't want to earn the prestigious paediatric surgical fellowship because his mother is a famous surgeon, he wants to win it on his own merit.
Of course, he didn't plan on sleeping with his new boss. He knows he has to keep his distance, but that's proving a lot harder to do when he's forced to work with Dr. Mindy Walker all the time.
Mindy came to New York City to start fresh after her divorce. On her first night she does something impulsively and has a one night stand, she just didn't expect that one night stand to be a resident at her new place of employment.
Mindy and Sam have a hard time keeping their hands off each other. It's scandalous to be sure.

Please share the opening lines of this book:
The bar wasn't particularly packed tonight, but that wasn't overly strange as it was the middle of the week. Still, as Sam Napier peered around the glitzy nightclub on the Upper West Side, far from his local watering hole in Brooklyn, there were a few glitterati mingling, drinks in their hands, trying to escape the wintry blast of cold air outside. It was a good night to people-watch and he had nothing else to do.
Please share a few Fun facts about this book…
Dr. Sam Napier's inspiration came from the dishy Sam Heughan.
I'm a huge fan of Grey's Anatomy and I wanted to do a Meredith and Derek type of story. Student and teacher, it's just I twisted it slightly and reversed the roles.
Amalie Berlin, Tina Beckett, Lucy Ryder and I created this amazing fun world of West Manhattan Saints together. We had a blast doing it.
The working title of this book was very unoriginal. It was Young Doc 4. Since Harlequin titles many of my stories, I just number them now for my own reference.
I craved caviar and tea when writing the Russian Tea Room scene.
Often my heroines are afraid of sharks and so am I.
If your book was optioned for a movie, what scene would you use for the audition of the main characters and why?
Sam was knocked out of his reverie and his drink was splashed down the front of his sweater when he was whacked by an icy wet scarf.
"Holy crackers! It's cold out there," a big puffy yeti said, sitting down on the bar stool next to him as it began to pull off its layers.
"Bloody hell…"
"Oh, my God. I'm so sorry." As the last layer came off a beautiful redheaded vixen reached for a napkin and began to dab at his sweater in a futile attempt to soak up the expensive Scotch that had seeped into the fibers. "I can't believe I did that. I didn't see you there."
"Obviously not." Sam wiped away the chunk of snow that was melting in his eye. "Then again, I don't how much you could see with that many layers on. It's not that cold outside, lass."
Her brown eyes widened. "You're Scottish."
"Half," he mumbled, snatching the napkin from her hand and trying to fix the damage to his sweater himself. When he got agitated his accent came out thicker. His mother was American, but since his father had mostly raised him in the Highlands he had more Scot in him than Yankee, though he had been born in Manhattan at the hospital he was currently completing his residency in.
"I hope it's not designer," she said with concern.
"What's not?" Sam asked confused.
"The sweater."
He chuckled. "Hardly. No, it's not designer. I just like it, that's all."
And he did. His gran had knitted it for him. It was a blue-gray V-neck sweater, which had seen better days, but it gave him a sense of home.
She smiled, a lovely warm one that made his heart skip a beat. There was something about red-haired women that made him melt just a bit. Maybe it was something about gingers sticking together, even though his hair was more auburn and hers was a bit more mahogany than the classic ginger.
Bloody hell. Why am I analyzing hair color? How many drinks have I had?
Then he remembered the Scotch currently soaked into his sweater had been his first and he'd only had a taste of it.
"I'm really sorry. Can I replace the drink I spilled?" She asked.
"That you can do."
What do you want people to take away from reading this book?
I hope they take a way a sense of fun and enjoyment. This book was an absolute joy to write. I also hope they take away what Sam learns and that you can step out of a large shadow and be your own person.
What are you currently working on? What other releases do you have planned for 2015?
I just finished a book for the LA Docs Continuity that's coming out in 2016. I have a Duet all to myself next year as well, His Shock Valentine's Proposal and Craving Her Ex-Army Doc. The Duet is about two brothers in Montana.
At this moment I'm working on a book that's due in October. I can't say too much about it yet though as I'm just at the proposal stage with my editor. It's the first book of a 4 book contract, so there's a lot more books coming from me. I just have to write them.

Thanks for blogging at HJ!
Giveaway:

I'm giving away TWO print copies of One Night in New York. Open to International entrants.
To enter Giveaway: Please complete the Rafflecopter form and Post a comment to this Q:

Favorite medical television show? If you're a Grey's fan, who's your favourite surgeon? Mine was Christina Yang.
Excerpt from One Night in New York:
There was already a crowd gathering in the main thoroughfare of the department, right in front of the main charge desk. Sam could see Dr. Amelia Chang talking calmly to the group of surgeons who were all vying for the two coveted fellowship positions in Peds.
As he moved into the group he caught Dr. Chang's gaze and could see she was quite aware that he was late. Her quiet disapproval and disappointment was hard to miss.
Mother would not be impressed.
At least Dr. Chang wouldn't humiliate him and call him out on the carpet for being late. His mother's way of teaching her residents was shaming them so they didn't do it again. Dr. Chang would probably put him on scut duty. Labs and charting he could deal with.
"Now that we're all here, we can finally get down to business. As you are all aware, this pediatric fellowship is one of the top five on the eastern seaboard, and we can only open this fellowship to two worthy residents. Because of that, the hospital has always felt that those two positions should not be decided solely by the pediatric head. That's why the head of Neonatology, Dr. Hall, taking over from Dr. Powers, the head of Obstetrics, Dr. Finn, and also the new head of Maternal-Fetal Medicine will all have a say in who gets those two spots." Dr. Chang leaned against the charge desk, her eyes scanning the crowd, silently assessing them in that unnerving way she had before continuing.
"I know some of you have questioned the need for Maternal-Fetal Medicine to have an impact on your career as a pediatric fellow at West Manhattan Saints. We don't see a lot of births that require a need for that, but that is changing. West Manhattan Saints hopes to become an innovative leader in maternal-fetal medicine and high-risk pregnancies. We will be expanding our birthing centre to accommodate high-risk pregnancies."
Sam was stunned, but pleased that this new head wasn't a waste of resources and he could see the potential of Labor and Delivery, Neonatology and Pediatrics hand in hand to become one of the best hospitals on the eastern seaboard. Still, how many high-risk pregnancies could they possibly see?
"As you know, Dr. Powers retired, and after many years of excellent service we wish her the best. Thankfully, Professor Langley was able to find a replacement for the maternal-fetal role, which means the selection for fellowship won't be delayed any longer. Dr. Walker is one of the top maternal-fetal surgeons from California."
A knot of dread formed in Sam's stomach and he quickly scanned the room and then saw Dr. Walker approaching the group. He couldn't believe what he was seeing.
Mindy.
The vixen from last night, the bumbling yeti who had spilled his Scotch and then seduced him, was walking with Dr. Finn. She looked so different from last night. All that glorious, silken mahogany hair was tied back and she wore black square glasses with only light lip gloss. Her look was demure, professional, but as Sam let his gaze rove over her, her appearance didn't fool him. He knew what was lurking under the surface and just the thought of her in his arms and under him caused his blood to boil.
This was not good. Not the sex, that had been beyond good, but the fact that it had been with one of his new bosses was not good. If he had known that, he would've walked away from her. He refused to follow the same path as his mother. She'd used sex to get what she wanted when she'd been a young surgeon and he'd seen how that had broken his father's heart.
He wanted to get the fellowship on his own merits, because he had talent. He wanted to prove to his mother that he had what it took to be the very best, to get where he was without sleeping his way there. He'd show her.
Mindy's appearance was bad.
Very bad.
He tried to move to the back of the crowd, but it was too late. She looked out over the crowd, and that bright smile faded, wavering slightly as their gazes locked.
"Without further ado I would like to introduce the new head of maternal-fetal medicine, Dr. Mindy Walker."
Mindy blushed slightly and broke the visual connection as she came up beside Dr. Chang, shaking her hand as everyone applauded her politely.
Sam tried to swallow the lump in his throat as he pretended that he didn't know her. Even though no one else had seemed to notice the interplay between the two of them, he felt singled out.
Why did it have to be her? Why did his only one-night stand in the last three years have to be someone who was responsible for the fate of his career?
Bloody fates.
He slid his attention back to Mindy, who was now addressing the crowd.
"I want to thank everyone here. I'm a perfectionist when it comes to my specialty. I don't tolerate a lot of things when it comes to my surgical practice. Fragile lives are in our hands. There is no time for mistakes and because I'm new to this hospital and have yet to get to know all of you, I'll be requesting each one of you to work on my rotation for at least a week or more before I make any decisions about who will be getting a fellowship. My department is not large by any means yet. I'm also one of the top IVF and fertility doctors in the country. I'm a board certified OB/GYN. Pregnancy and the safe of arrival of babies and their mothers are my passion. One I take seriously." She paused, her gaze penetrating him, and it was then Sam knew he was in trouble. Deep trouble.
"I look forward to working with all of you." She turned and began to chat with Dr. Chang and the other heads.
Everyone clapped politely as the crowd dispersed to start their rounds. What else could they do? The committee had the control over the fellowship. He just had to make sure he kept his nose down and worked hard.
And keep his distance.
Sam tried to slip away with the crowd.
"Dr. Napier, could you come here a moment, please?" Dr. Chang called out.
So much for slinking off and going unnoticed today.
He turned around and walked over to Dr. Chang and Dr. Walker. Mindy's face was expressionless as he approached them.
Excerpt. © Reprinted by permission. All rights reserved.

Book Info:
Scandal in the city!
Arriving in New York, renowned surgeon Mindy Walker is looking forward to a fresh start in the city. So she definitely doesn't expect to find herself working alongside last night's very uncharacteristic one-night stand—gorgeous resident Dr. Sam Napier!
Unknowingly sleeping with his new boss is catastrophic for Sam—he's determined to become a successful pediatric surgeon on his own merit, and if this scandal gets out it could ruin both their careers!
But as the fiery sparks continue to fly, resisting one another becomes practically impossible…
Book Links:

Meet the Author: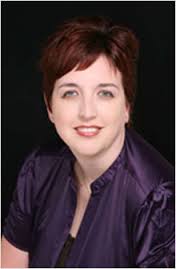 Born and raised just outside of Toronto, Ontario, Amy fled the big city to settle down with the country boy of her dreams.
After the birth of her second child, Amy was lucky enough to realize her life long dream of becoming a romance author. When she's not furiously typing away at her computer, she's a mom to three wonderful children who use her as a personal taxi and chef.
Website | Facebook | Twitter |