Today it is my pleasure to Welcome romance author
Mandy Baxter
to HJ!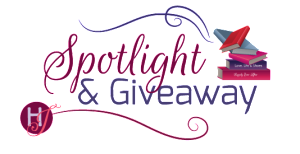 Hi Mandy and welcome 🙂
What would you say is your motto or maxim as a writer?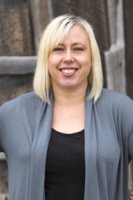 Tenacity! You can't give up or get discouraged. Power through and keep going. No matter what.
Would you rather…have 3 wishes in 10 years or 1 wish today? Why?
I'm not much of a planner, so my gut instinct would be to take the 1 wish today. LOL! But the more rational me wants the 3 wishes in 10 years. You never know what might pop up and wishes could come in handy!
Let's talk about your newest release: One Night More
If you had to summarize the book for the readers here
An ambitious journalist who witnesses a senator's murder discovers that the U.S. Marshal assigned to protect her is the same man she had an amazing, anonymous one night stand with a year ago.
Please tell us about the characters in your book?
Harper is stubborn, ambitious, and a little on the nerdy side. She loves all things superheroes and supernatural. Galen is serious about his career, dedicated, and a little jaded. He doesn't do relationships and he likes to play it safe. He can totally appreciate a good grilled cheese, though.
As you wrote your protagonist was there anything about them that surprised you?
Besides the fact that they are both incredibly stubborn, I learned that they were both very vulnerable characters. They both have insecurities and hang-ups that they're trying to work through as individuals.
The First Kiss…
Happens in a cab on the way to Harper's apartment. No names. No entanglements. It's hot and exciting and everything that makes a first kiss explosive.
Did any scene have you crying or laughing while writing it?
I hate to admit that I don't get super emotional one way or the other while I'm writing. I get in the zone and I just spit the story out. Though Harper and Galen's first real fight had me tense and my jaw clenched while I wrote it. I love the tension! In this snippet, the argument starts while discussing the virtues of Supernatural. Obviously, the tension has been boiling between them for weeks and the underlying cause of the argument is about so much more.
"Really?" Galen leaned forward in his seat. Damn, when had their voices escalated? Harper only now realized they were both on the verge of shouting. She shot up out of her chair and Galen followed suit. Pent-up frustration boiled within her. She was so sick of all of this. Galen, her situation, her helplessness, her inability to control or change anything. He folded his arms across his chest and regarded her with narrowed eyes. "You don't watch that show and think about all of the ways you'd defile those smoking hot demon hunters?"
Harper took a step forward. Her breath heaved in her chest and angry tears stung at her eyes. Galen leaned in toward her, head bowed enough that they were almost nose to nose. Tension permeated the space between them, their bodies almost touching. Jesus, were they seriously fighting over a TV show? "I watch it for the world building."
Galen snorted. "You watch it for the hot piece of ass."
"Well, I've gotta do something," Harper spat. "I'm a prisoner in my own home and with you on my tail everywhere I go, it's not like I'll be getting laid anytime soon!" Oh, god. Ohgodohgodohgod. As soon as the words left Harper's mouth she wished she could take them back.
"Don't let me stop you!" Galen shouted, his voice like acid, burning through Harper's rib cage straight into her chest. "You wanna go get laid? Be my guest, Harper."
If you could have given your characters one piece of advice before the opening pages of the book, what would it be and why?
Well, first of all I would have told them both that exchanging names is always a good idea prior to hooking up. 😉 Aside from that, I would have told Harper to settle down and not make rash decisions and I would have told Galen to be a good investigator and get the facts before making assumptions.
What are you currently working on? What other releases so you have planned for 2014?
I'm currently finishing up ROCKED BY THE BILLIONAIRE, the third in my Billionaire's Club: Texas series of novellas for St. Martin's Press. The first novella, THE BILLIONAIRE COWBOY releases September 7th. I've had a great time writing stories for the three Blackwell brothers and I can't wait for them to be out in the world.
Where can readers get in touch with you?
I'm very active on social media and I love to chat with readers! I'm on Twitter: @MandyJBaxter and Facebook, www.facebook.com/AuthorMandyBaxter, and tumblr where I promise to search long and hard (hehe) for the best sexy pics www.mandy-baxter.tumblr.com
Thanks for blogging at HJ!
Giveaway:

Print copy of ONE NIGHT MORE.
To enter Giveaway: Please complete the Rafflecopter form and Post a comment to this Q:

What was the last book that you read with really great sexual tension?
Excerpt
When she stepped out of the bar into the cool night air, Harper half expected her mystery man to be gone. Maybe nothing more than a drunken figment of her imagination or perhaps he'd sobered up enough to hightail it out of there before he had to explain that he'd changed his mind. So when she saw him waiting for her at the curb, the door of a taxi open in invitation, a smile broke out on her face. She knew too much about Tolkien, Star Wars, and the personal histories of way too many comic book characters to score a guy like that. And likewise, a gorgeous stranger had never swept her off her feet. Yet, here she was. Too. Freaking. Awesome.
"I take it you're not much of a walker?" Five blocks wasn't that far, and he looked fit enough to walk ten times that. Still, she couldn't resist the urge to tease him.
His lips curved up in a seductive smile. "No. Just impatient."
She walked to the cab, a silly smile plastered on her face. Hoping she didn't look too eager—or desperate for that matter—she ducked into the cab and said to the driver, "1410 Southwest Broadway, please."
Harper's hero climbed in behind her and closed the door. The quiet was deafening, the air almost too thick. She gathered her courage and turned in the seat so she could face him. Before her eyes could adjust enough to the dark for her to focus, he took her face in his hands and put his mouth to hers.
His kiss was like a deep sigh. The kind of slow, measured release of breath that clears your mind and relaxes you from head to toe. His lips caressed hers, feather light, almost a tease, pulling back a little when she pressed forward to deepen the kiss. He was maddeningly deliberate in his tactics as his hands slid down from her face, his thumbs stroking upward along her jaw as his fingers wound around her throat. His grip was gentle and for some crazy-ass reason, Harper trusted him to hold her this way. He eased her head to one side and left a searing trail with his mouth as he kissed across her jawline, his nose nuzzling below her earlobe as he nipped lightly at the flesh near her pulse point.
Harper gasped, the light sting of his teeth replaced by the soothing heat of his tongue on her skin. She'd never made out with a guy in a cab before, but the driver could have turned around and recorded the entire thing with his phone and she wouldn't have noticed or cared. With her eyes closed, there was nothing but this moment, the sensations dancing across her flesh as this unknown man kissed, licked, and nipped at her throat. Her pulse raced in her ears and a deep throb settled between her thighs, her body awakening in a way that she'd never thought possible. Oh sure, she'd had boyfriends, and she wasn't some giggling virgin, but she'd never come alive with desire like this from something as simple as a kiss.
Upping the ante, he wrapped his arms around Harper's waist and twisted her around until she straddled his lap. Harper ducked her head in the enclosed space, their position forcing her to lean over him in a way that pressed their bodies even closer together. His erection strained against his fly, pressing against Harper's core in a way that made her shudder with need. Her lips found his again and this time, she was the one to tease, flicking out with her tongue at his lips. He groaned into her mouth, grinding his hips against her. How the hell long did it take to drive a few blocks, anyway? Because if they didn't get to her building soon, she'd be naked in the back of this cab and not giving a single shit who happened to see.
This was a night of firsts. Her first time to be roofied—or almost roofied—at a bar. First time to make out in a cab. And her first sexual encounter with a total stranger. As Harper slanted her mouth against his, finally allowing her to deepen the kiss, she knew she'd remember this night for the rest of her life.
Book Info:
Savvy, hard-riding, rule-breaking—they'll go anywhere and do anything it takes to protect and serve. But this U. S. Marshal has just met his match—and playing for keeps is one sizzling game…
Getting saved from disaster by a handsome stranger—Harper Allen has no problem with that. But when he leaves without a word or a clue to his real identity, the newbie reporter writes it off as the best one-night-stand she'll ever have. Until a year later, when Harper comes face to face with the man assigned to hide her from a senator's killer…
Galen Kelly hasn't forgotten a single sensual minute of his night with Harper . . . or that she betrayed him. With the FBI also on their trail, he's got to pretend he's never met her or risk both their lives. But as danger closes in, Galen may not be able to protect himself from taking the biggest risk of all…
Buylinks:
Amazon: http://amzn.to/1kRPpVt
B&N: http://bit.ly/1u10E12
Powell's: http://bit.ly/1pjs4HU
iTunes: http://bit.ly/1s6BtKt
Book Depository: http://bit.ly/1uTC1As
Kobo: http://bit.ly/1maOMqS
Author Bio
Mandy Baxter lives in rural Idaho. She's a part-time pet wrangler, a full-time sun worshiper, and only goes out into the cold when coerced. She loves black clothes, pink appliances and thinks junk food should be a recognized food group. In the summer, she can be found sitting by the lake, enjoying the view from her dock.
Website | Facebook | Twitter |