Today it is my pleasure to Welcome romance author
Katherine Garbera
to HJ!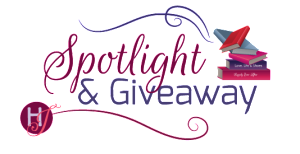 Hi Katherine and welcome to HJ! We're so excited to chat with you about your new release, One Night With The Tycoon!

Hi! It's great to be here.

Tell us about the book with this fun little challenge using the title of the book: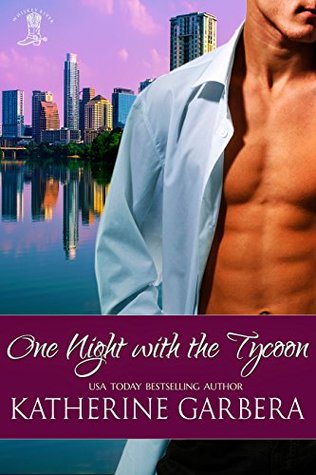 T is for temptation. Wyatt Kelly is pure temptation as far as Juliette Rossi is concerned.
Y is for yearning. Wyatt wants to be a different man but is afraid to let Juliette in.
C is for cakewalk. Wyatt thinks one night with Juliette will be just that but he's in for a surprise!
O is for outrageous. Wyatt goes to some extreme situations to keep Juliette
O is for outfoxed. Um…yeah, Wyatt is definitely outfoxed!
N is for never-ending. That's the love that Juliette and Wyatt share.
Please share the opening lines of this book:
Wyatt Kelly heard the whispers as he entered the courtyard where the annual Boots and Bangles charity gala was being held. He ignored them as he walked toward the bar. God knew tonight he needed a drink more than ever.

The gala had been his father's party. Always. It felt even more to Wyatt now that his father had died. When his dad had been a toddler he'd thought the event was for him, little "Boots" Kelly. His parents had indulged the charming toddler and Wyatt admitted to himself that if they'd not given in to him as much maybe he wouldn't have been…well, his dad was his dad.
Please tell us a little about the characters in your book.
Wyatt is used to everyone bowing to his will. His parents were both strong, forceful personalities and he takes after both of them. He's charming with the ladies like his father was, but has that core strength that his mother has. He blends them both into his life both in the boardroom and out of it.
Juliette hides her soft heart behind being all businesslike but in truth even in business she leads with her emotions. Working with her cousin, Ariana, gives Juliette the chance to prove to herself that she is the real deal. She doesn't like to lose and Wyatt tries to say they can only have one night together, she's like, I don't think so! She'll leave but on her terms.
Please share a few Fun facts about this book…
Wyatt is trying to be sensible in this book but love isn't really something that can be managed. He gets jealous of Nicholas and Juliette talking which leads to a fun situation between the new brothers.
Juliette things that she is doing a good job of hiding the fact that she slept with Wyatt but Ariana and Chloe can see right through that and provide a good ear to listen and some chocolate.
Juliette keeps wearing Wyatt's competitor's boots so he knows he hasn't gotten to her.
What first attracts your Hero to the Heroine and vice versa?
There is just something electric in the air around them. The ball room at the Boots & Bangles Gala is picture perfect and the only one that Wyatt can see is Juliette. She's the only woman who he feels like he doesn't have to have his guard up with. When they dance, he knows he wants to keep her in his arms. But experience has shown him that he's really not good at the long haul so it will have to be for only one night.
The First Kiss…
She went up on tiptoe and kissed him. The moment their lips touched she was gone. It was everything that brief kiss in the ballroom had promised it would be. His lips were soft but firm, moving over hers like he owned her.

And he did. Tonight. In this moment she knew she was gone. She'd left the real Juliette behind and become a different woman for this night. One of moonlight and magic.

Wrapping both of his arms around her hips, he lifted her off the ground. She put her hands on the side of his face and kissed him, thrust her tongue deep into his mouth, and tasted passion, margaritas, and something she'd never experienced before.

She was hungry and couldn't get enough of him. He lifted his head, rubbing his lips over hers and then dropped little kisses along her jaw. He set her on her feet and stepped back.

She stood there in her ball gown and fancy boots but felt naked as he watched her. It was the first time she'd felt this kind of lust.

He held his hand out to her and she took it, following him out of the elevator and into the foyer of his penthouse apartment.
If your book was optioned for a movie, what scene would you use for the audition of the main characters and why?
I would use the scene at Booze's Place, a Whiskey River bar and grill. The scene is a pivotal one because Juliette decides to stop waiting for Wyatt to come back to her.
Booze's Place was loud with music and conversation vying for dominance. The bar had been put in by Booze himself. The floor was an intricate tile design and there was a long row of mirrors behind the bar. It was a large two-story structure with private banquette seating on the second floor and the sun-bleached longhorn skulls mounted on the wall. The tables were scattered around the floor and a waitress in jeans and Booze's Place t-shirts dashed between them.

Normally she thrived in the noisy environment. But tonight as she tried to pretend to listen to what Ariana was saying instead of watching Wyatt and his brothers who were drinking and talking at the bar, she hated it.

In fact, even though her feet ached she'd rather be back in Lavender Dreams with customers three deep at the register than sitting her with a glass of Sauvignon Blanc in front of her. Instead she was staring at Wyatt's jean clad backside. It pissed her off that she was still attracted to him when he had moved on.

"Juliette? Juliette, wherefore art thou?" Ariana said with a knowing smile.

Damn.

"Right here. Just sort of spacing out after the long crazy ass day we had. I'm so glad that Britt featured us. That is the kind of exposure I'd been dreaming about when I suggested we give-away the lotion but I never expected it would happen so quickly."

"Me either. I guess I'm going to have to start reading her gossipy newsletter and blog. I hate that kind of thing," Ariana said making a face before she took a sip of her wine.

"I'm pretty sure that's not necessary. I was already following her. I sort of borrowed the idea for our packaging based on something else I saw on her blog. She likes things that look pretty."

"Don't we all," Chloe said, sliding into the booth next to Ariana.

Juliette was struck for a moment at how nice it was that Ariana was finally leaving the house. She still insisted on wearing her hair to cover her scar most days. But she seemed less aware of it and more the woman she'd been before the crash.

"Speaking of pretty," Chloe said. "I think we owe Trey Kelly a drink for getting you out of the house."

Ariana flushed. "I'm not here because of him."

"No, but he helped. You've really changed since you and he hooked up," Juliette said.

She hoped she didn't sound envious. She was so happy for cousin. But deep down she wanted some of that for herself. Chloe had a sort of wistful expression on her face too. Why was Wyatt so damned stubborn? Hell, for that matter why was she? He'd moved on, she should too.

"To Trey and Ariana!" Juliette said lifting her wine glass.

The other women did as well and they all took a sip. "I wonder if tomorrow is going to be as crazy at the shop?"

"Probably. I heard about your lotion at the grocery store," Chloe said. "You know that you're the shit when people are talking about you in the check out line."

"We are," Juliette said. A little thrill went through her. "We did this, Ariana. No one thought we could but we made our little shop and the lotion into something big."

"We did, didn't we?" Ariana said with a huge smile on her face. "To us."

"To us."

They toasted again. Juliette exhaled. Let out a long breath and sent her troubles with it. She was young, single and successful. Life didn't get much better than this.

"Was there any other hot gossip at the grocery store?" Ariana asked after the plate of nachos they'd ordered arrived. Time to stop thinking about sweet cheeks Kelly at the bar.

Juliette scooped up a chip ready for some gossip. She wanted to focus on whatever the dirt was in Whiskey River instead of her own chaotic emotions.

"Well…there was some other talk but it's not important," Chloe said.

Ariana put her chip down and reached up to draw her hair forward making sure it covered the scar. Juliette reached over and tucked the strand back behind her ear. "Stop it."

"Was it about Trey and me?"

"No. Sorry, no, Ariana, it was about Juliette," Chloe said. "Everything I've heard from Riva's to the grocery store is that you and Trey are too cute. The entire town is holding their breath waiting for a wedding announcement."

"They can keep waiting," Ariana said, "We haven't been dating that long."

Chloe laughed and then sort of stared at Juliette.

"What? Was it about me?" Juliette asked. "I did look pretty fab the night of the Gala."

Juliette realized maybe she shouldn't have started on her second glass of wine given that the chip she'd just downed was the first thing she'd eaten all day. She felt good about what she and Ariana had done with cousin Violet's old lavender farm.

"You did look fab," Ariana said with a smile. "Was that the gossip?"

"Uh, no. It was about whose boots were under her bed."

"Wyatt's? I hoped no one would have noticed," Juliette said.

"Everyone noticed," Chloe reminded her. "He danced with you all night. People saw him walk you to your car…"

"So what are they saying?"

"That he's still a one night stand man," Chloe said. "Sorry. I should have—"

"No. I'm glad you told me. I would have heard it from someone else," Juliette said. She took another swallow of her wine and noticed that Nicholas Blue was looking over at them. She smiled.

He arched one eyebrow at her and winked.

Flirt.

He wasn't serious about anyone or anything. Why couldn't she have danced with him? Instead of going for tall, dark and brooding?

Why couldn't she now?

"Excuse me ladies, I need a refill," Juliette said.

"The waitress can bring you what you need," Ariana said.

"No, she can't."

Juliette pushed herself out of the booth and put on her own flirty smile. Time to show Wyatt he wasn't the only one who could move on.
If your hero had a sexy-times play list, what song(s) would have to be on it?
Come And Get Your Love by Redbone
Sex On Fire by Kings of Leon
First Kiss by Kid Rock
If you could have given your characters one piece of advice before the opening pages of the book, what – would it be and why?
Trust yourselves. Also, the past is the past and you can determine your own future.
What are you currently working on? What other releases do you have planned for 2015?
I am currently working on book called Love In The Fast Lane that is part of the Amalfi Nights mini-series. It's about a former F1 driver who's a little to used to getting his own way and the woman who has been charged with keeping him in line.
My next release is July 30 Eye Candy from Harper Impulse, followed by One Night With the Playboy (Nick's book!) August.

Thanks for blogging at HJ!
Giveaway:

I'm giving away a print copy of The Kellys of Whiskey River. It has three stories in it. Where There's A Will by Katherine Garbera & Eve Gaddy, One Night With The Cowboy by Eve Gaddy and One Night With The Tycoon by Katherine Garbera.
To enter Giveaway: Please complete the Rafflecopter form and Post a comment to this Q:

What was your best first kiss? Mine was with my husband when we met in person for the first time at London Gatwick. We'd been friends for years and had been chatting online for about six months before that meeting. When I saw him I had this feeling of incredible joy wash over me and then it was followed by just a smudge of doubt. As soon as he saw me he pulled me into his arms and kissed me and all that doubt disappeared!
Excerpt from One Night With The Tycoon:
"Why are you standing in the corner alone?" Chloe asked coming up next to her.

"I'm trying to decide if he's worth it," she said.

"Who?"

"Wyatt Kelly," Juliette said. She took a sip of her champagne cocktail and looked over at Chloe. "What do you think?"

"If I thought I had a chance with him I'd be over there in a second. Why are you hesitating?" Chloe asked.

"He's a one night man."

"One night man?"

"He doesn't do relationships. It's like he's trying to compete with the ghost of his father or something. But since I've been back in town all I've heard is how he romances a woman, sleeps with her, and then moves on. One night only."

"That's…crazy. I wonder why? Don't you want to just sit him down—"

Juliette laughed. Part of the reason Chloe had come to Texas with her was to start over. She had been tired of her life in Paris or so she said, but Juliette and Ariana both suspected it might have had something to do with a man.

"I do. But mostly I just want to get him in my bed," Juliette said. "See if I can't make him stay for more than one night."

"Maybe he has good reasons to keep things light. He just found out he's got two half-brothers he never knew about, that's got to be tough on a guy," Chloe said.

Chloe was smart about people. But then Juliette preferred to spend more of her time focused on work and not relationships. She didn't really know what the night would bring but she knew she wanted to see where things would go with Wyatt.

"I agree," Juliette said. "So back to me staring at him across the room. Maybe it's better to just let him be the one who got away."

"Perhaps. But you have that look in your eye," Chloe said. "The one that made me leave France and follow you to Texas."

"Do I?" Juliette asked. "Good. I think I'm going to need all the bravado I had then to go after him. Wish me luck."

"I don't think you're going to need it," Chloe said. "He's coming to you."

Juliette almost looked around but forced herself not to. Was she going to do this? Go after a man that all the gossips said was only after one night with a woman.

It wasn't that she expected every relationship she had to last forever but knowing that he probably only wanted one night made her want more.

It was messed up.

She knew better than to give into the wild feeling inside of her. It always led to trouble but right now trouble sounded good.

"Ladies," Wyatt said as he joined them. He tipped his head toward Chloe. Wyatt was dressed in a tux that looked like it had been tailor-made for him. He also looked very comfortable in it. His boots she recognized as part of Kelly Boots luxury range. She'd seen their high-end shop on the Champs Elysees in Paris.

"Wyatt," Juliette said, gesturing to Chloe. "This is my friend Chloe Cooper. We met in France. She's a world-class chef."

"Hello," Chloe said, holding her hand out.

Wyatt took her hand and shook it.

"I heard about your cooking from Trey," Wyatt said. Juliette watched Wyatt to see if he'd be intrigued by Chloe. But he just smiled at her and turned back to Juliette. "I'd like a dance."

"Me, too," she said.

"Please excuse us, Chloe," Wyatt said, leading Juliette out onto the dance floor.

A George Straight song, Let It Go, was playing and it seemed fitting to her. She stopped thinking about how long this could last; she knew from the past that no matter how much she tried to force the world to do her bidding, it continued to do its own thing.

He pulled her into his arms and she closed her eyes and thought about the fact that even here at home where she'd thought she would have more control, things were still changing in ways she didn't want.

She was happy for Ariana who'd found happiness with Trey. But at the same time a little…edgy about it. Things were going to change between them, they'd have to. Ariana's priorities were switching and once again it felt like Juliette was on the outside looking in at something she could never have.

But what?

She'd never been able to define what it was she really wanted.

"Honey, I can almost feel you overthinking this. It's just a dance," Wyatt said, his voice low pitched just of her ears.

She looked up into his eyes—those gorgeous grey-blue eyes of his—and wanted to let it go.

But it was hard.

"I'm not sure I can."

"I don't remember you being this intense," he said.

"I used to hide it better," she said with a half smile.

But, really, even as a child she'd been focused. She'd wanted something more than her workaholic mother had. And she'd thought she'd find it by moving to Paris. She almost had. This time—in Whiskey River—she would find it. She owned the business, well half-owned so there was nothing stopping her.

Most of the time it was easy to pretend around people, but tonight when she'd heard the room gossiping about Wyatt something had changed inside of her. If she were honest, she'd have to admit it had changed when they'd toured the factory a few days ago. She had seen something inside of him that had intrigued her. And he was no longer a stranger to her. He was a man she wanted to know.

"Well, no need to hide it tonight," he said.

"Just tonight?" she asked. She'd been hiding who she was for so long; even she wasn't sure who she was anymore.

"Let's start with that," Wyatt said.

What else would two people start with? She knew that and so let go of the half-baked ideas of being the woman who changed him and decided to enjoy this night of glamour under the big, Texas sky.

"Is it true?" she asked. "Do you do everything with your boots on?"

"Maybe I'll tell you."

She laughed, the sound filled the room and made him react. For the first time since his dad had died, something made him feel.

He held her in his arms and forgot about gossips and new brothers. The dee-jay played a mix of old country hits by the likes of Alan Jennings, Merle Haggard, George Straight, and Keith Wells and new hits like the new song by Emma Jean Wells. He pulled Juliette closer as the beat of the country waltz filled the room.

A jolt of sexual awareness went through him. He glanced down but saw that Juliette had her face turned away from him.

"Do you think Ariana and Trey are going to work things out?" he asked.

"I think so," Juliette said. "My cousin isn't going to bend for anyone. She's learned the hard way that she can only rely on herself…and me. But she's stubborn, not stupid."

"Trey is, too," Wyatt said. Idiot. He had a gorgeous woman in his arms and instead of asking about her he was talking about his brother. Just once he wished he had the smooth charm his father did.

"So about you and the boots…"

He smiled down at her. "What about them?"

"Do you wear them all the time?" she asked.

"I guess you'll have to kiss me and see," he said.

"Kiss you? That's fast. How about we finish this dance first?" she said.

"If I learned anything as Boots's son, it was that life is too damned fleeting to waste time by not going after what you want.

"And you want a kiss?"

"And maybe more," he said.

Juliette made him feel young and alive. He wanted her for this night. Wanted to just forget about odd inheritance stipulations and new brothers and simply be Wyatt Kelly, legendary boot maker.
Excerpts. © Reprinted by permission. All rights reserved.

Book Info:
Meet the Kellys of Whiskey River, playboys who run through life, and women, with their father's legendary charm.
Wyatt Kelly, CEO of Kelly Boots, is rumored to do everything with his cowboy boots on, including seducing women into memorable one-night stands. Growing up the second eldest son of a philandering charmer, Wyatt's seen first hand how messy relationships can get when the heart's involved, and he's determined to leave no scars. No woman's tempted Wyatt to break his vow until he meets Juliette Rossi.
Juliette is all about business. She's focused on turning the lavender farm she and her cousin inherited into a successful, world-wide company. Her meticulous plans are on the right track until she accepts a dare to spend the night with Wyatt after the annual Boots & Bangles Gala. Juliette's fantasized about Wyatt for years… One night will get him out of her system for good, right?
Wrong.
Can she convince Wyatt that he's more than his Kelly heritage? Will Wyatt agree that one night just isn't enough?
Book Links:

Meet the Author: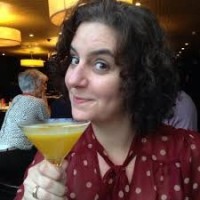 USA Today bestselling author Katherine Garbera is a two-time Maggie winner who has written more than 60 books. A Florida native who grew up to travel the globe, Katherine now makes her home in the Midlands of the UK with her husband, two children and a very spoiled miniature dachshund.
Website | Facebook | Twitter |