Today it is my pleasure to Welcome author
Sarah Ballance
to HJ!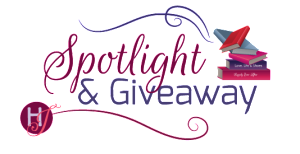 Hi Sarah and welcome to HJ! We're so excited to chat with you about your new release, One Sexy Mistake!
Please summarize the book for the readers here: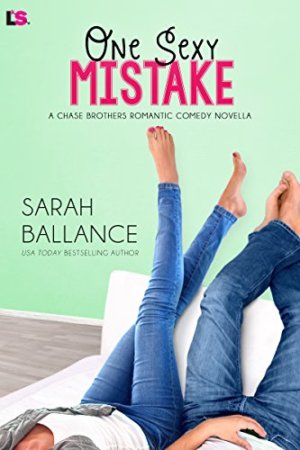 Opposites collide in the biggest Tinder failure in the history of Tinder fails.

Please share the opening lines of this book:
Grady Donovan sucked at this hookup thing. It was 11:00 p.m., he was bored and horny, and most of his previous…assignations with women—whether a friend with benefits or an actual attempt at a relationship—had ended in way too much drama for his taste. After years of careful analysis, he'd come to the conclusion that he wasn't built for relationships.
Please share a few Fun facts about this book…
The storm that strands Olivia is the same one that snows Liam in at the lodge with Claire in The 48-Hour Hookup. Also, when I needed names, I borrowed them from season one of American Horror Story, so you'll see a couple of those in there, such as Mrs. Harmon, the old woman who hits Grady with her purse when her cat wanders from the fire escape into his apartment.
Please tell us a little about the characters in your book. As you wrote your protagonist was there anything about them that surprised you?
He's a software breaker, or hacker, and she's a program developer. He contacted her because they had that in common. (Boy, did that backfire! Or, um, not.) He doesn't like playing the relationship game, and she was just unceremoniously dumped by her boyfriend because she was fired from her job. He's a cynic about romance, and she lives and breathes it.

As you wrote your protagonist was there anything about them that surprised you?
They come from such different places that I thought it would be more of a struggle to bring them together, but they fit together quite well. Took them a while to figure it out, but they gave me plenty to work with. ☺

First Kiss…
She initiates. To shut him up. (He totally deserved it.)

Did any scene have you crying or laughing while writing it? 
OMG, of all the books I've written, what Grady does to keep Olivia from taking off is one of my favorite moments ever. It's hilarious. It's also a spoiler so I can't share it, but even Grady refers to it as one of the worst things he's ever done. It's also incredibly romantic. Or, you know, a good reason to kill him.
If your book was optioned for a movie, what scene would you use for the audition of the main characters and why?
Awkward sex at the beginning. If the characters can nail the awkward sex things, they've earned the part. If they don't nail that, and the chemistry isn't happening, there's no story. In this snippet, Grady is trying to get her bra off, and it's not going well. To the point that she just turned on the TV, the sound of a man's voice startling him:
Grady jumped, the clasp slipped but stayed stubbornly fastened, and he threw up his hands. "I give up." He glanced at the noise. "Are you actually watching television?"
"It's the weather," she said. "There's a storm."
His jaw loosened, but he managed to stop himself from gaping his surprise. "I am literally undressing you."
"Actually," she countered, "you are literally not. Hence my decision to check the weather."
If you could have given your characters one piece of advice before the opening pages of the book, what would it be and why?
I get that this is supposed to be a one-nighter, but that's no excuse not to order pizza or something. Getting snowed in without food sucks. ORDER FOOD.
What are you currently working on? What other releases do you have planned for 2016?
I'm working on a brand new romantic comedy series for Lovestruck (firemen!) which will release in 2017. The year will also bring the remaining two books in my series with Entangled Indulgence (sexy alpha millionaires meeting their match…yes, please).

Thanks for blogging at HJ!
Giveaway:

$15 Amazon GC
To enter Giveaway: Please complete the Rafflecopter form and Post a comment to this Q:

Grady and Olivia meet using a dating app. What's the best, weirdest, or wildest way you ever met someone you ended up dating?
Excerpt from One Sexy Mistake:
He gestured toward the sofa. She sank onto one end while he searched for a way to ask about the next step. Finally, he joined her and asked, "So how does this work?"
"I believe if you can summon the interest, there's nudity and penetration involved."
For a woman who was nervous, she was awfully blunt. He wasn't used to that. Women he knew were more of the hinting type, only to blame him for not getting it. He liked how forward Olivia was, which was a problem in itself.
This wasn't supposed to be personal. She wasn't supposed to snag his attention like this, already making him wish some other nameless, faceless woman could be more like her so he wouldn't have to hit up the Internet for sex.
Yep. He was in over his head. He'd expected this to be a lot easier. He certainly hadn't expected to care what she thought or said. It was a one-time encounter. He needed to get that through his head. "Okay," he said. "What do you like? Feigned romance? Indifference? Something hard and rough?"
She gawked, sexily. "You have to feign romance but not indifference?"
And that was what he got for asking considerate questions: answers that made him look like a jerk. "I am the least romantic guy you will ever meet. I can care without being romantic."
She hit him with one of those looks he'd come to associate with not fine. "Well, on the heels of that glowing commentary, how about you just go for it?"
Excerpt. © Reprinted by permission. All rights reserved.

Book Info:
Olivia Patton's life just imploded. One night with sexy hacker Grady Donovan seems like the perfect, ego-soothing plan—until an epic snowstorm shuts down the city and thwarts her morning-after escape. Now the only walk-of-shame she'll be taking is right back to Grady's door.
Forced to actually talk, Grady and Olivia realize they can't stand each other. Forget another round in the bedroom—if it wasn't his apartment, she'd shove Grady outside to freeze. But with all the blistering sexual tension flying around, a second night with the hacker might be exactly what she needs…if they don't kill each other first.
Buy Links: http://entangledpublishing.com/one-sexy-mistake/


Meet the Author: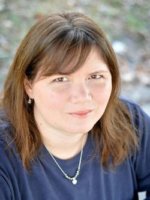 Sarah and her husband of what he calls "many long, long years" live on the mid-Atlantic coast with their six young children, all of whom are perfectly adorable when they're asleep. She never dreamed of becoming an author, but as a homeschooling mom, she often jokes she writes fiction because if she wants anyone to listen to her, she has to make them up. As it turns out, her characters aren't much better than the kids, but nevertheless, you'll find her writing sexy contemporary romance for Entangled Publishing until they throw her out. To learn more, visit Website | Facebook | Twitter | GoodReads |