Today it is my pleasure to Welcome author
Taylor Jenkins Reid
to HJ!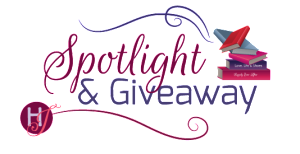 From the author of Maybe in Another Life comes a breathtaking new love story about a woman unexpectedly forced to choose between the husband she has long thought dead and the fiancé who has finally brought her back to life.
Please summarize the book for the readers here: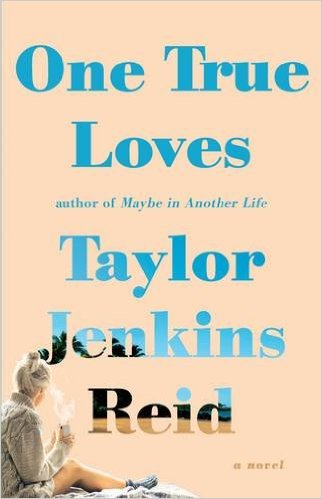 My elevator pitch is that One True Loves is Castaway from Helen Hunt's point of view. It's about a woman who marries her high school sweetheart only to have his helicopter go down over the Pacific. She moves on with her life, finds love again with an old friend, and then, just after she's gotten engaged, her husband is found. The story follows that pull between both men and both sides of herself.

Please share the opening lines of this book:
I am finishing up dinner with my family and my fiancé when my husband calls. It is my father's sixty-fourth birthday. He is wearing his favorite sweater, a hunter green cashmere one that my older sister, Marie, and I picked out for him two years ago.
Please share a few Fun facts about this book…
I re-watched all four seasons of Felicity during the writing of this book as inspiration. I wanted people to care about Emma, Jesse, and Sam the way I desperately care about Felicity, Ben, and Noel.
Before I even started writing, I pitched the hypothetical scenario to a lot of my friends to see what they thought they would do in Emma's position. It led to a lot of impassioned conversations with virtually no consensus.
The book takes place in my hometown of Acton, Massachusetts and the setting of Emma's family's bookstore is loosely based on one of the town stores, Willow Books.
Please tell us a little about the characters in your book. As you wrote your protagonist was there anything about them that surprised you?
Emma is the first character I've written who we see over a number of years — and she changes a great deal over the course of the book. As a teenager, she's got a rebellious streak to her and as an adult, she calms down a lot. She also has an untraditional relationship toward books and reading, which I was surprised by as it was developing. Readers will have to see if they can relate or not.
If your book was optioned for a movie, what scene would you use for the audition of the main characters and why?
There are a number of different sides to Emma and I think we would need multiple scenes to show them but here is one side of her that is very important to capture, her relationship with her husband, Jesse. Here, they are almost seniors in high school.
Jesse smiled. "You know, you're nothing like I imagined you'd be."
"What do you mean?" I asked him. It was hard for me to believe that Jesse had thought about me before, that he even knew I existed before tonight.
"I don't know, you're just . . . different."
"In a good way or a bad way?"
"Oh, definitely a good way," he said, nodding. "For sure."
"What did you think I was like before?" I asked, now desperate to know. How did I seem before that was bad? I needed to make sure I didn't seem like it again.
"It doesn't matter," he said.
"C'mon," I said. "Just say whatever it is."
"I don't want to, like, embarrass you or something," Jesse said.
"What? What are you talking about?"
Jesse looked at me. And then decided to just say it. "I don't know. I got the impression that maybe you might have had a crush on me."
I could feel myself move away from him. "What? No, I didn't."
He shrugged as if this was no skin off his back. "Okay, see? I was wrong."
"What made you think that?"
"Carolyn, my ex-girlfriend . . ." he said, starting to explain.
"I know who Carolyn is," I said.
"Well, she thought that you might."
"Why would she think that?"
"I don't know. Because she was always jealous when girls looked at me. And you must have looked at me once. And it made her think that."
"But, I mean, you believed her."
"Well, I mean, I hoped she was right."
"Why?"
"What do you mean, 'why'?"
"Why did you hope that she was right? Did you want me to have a crush on you?"
"Of course I did. Doesn't everyone want people to have crushes on them?"
"Did you want me in particular to have a crush on you?"
"Sure," Jesse said as if it was obvious.
"But why?"
"Well, it doesn't matter why, does it? Because you didn't. So it's irrelevant."
A conversational roadblock.
It was one I could only get past if I admitted the truth. I weighed the pros and cons, trying to decide if it was worth it.

And I'm cutting it off there because I don't want to reveal how she's handles it!
What do you want people to take away from reading this book?
I hope that it makes people think about what true love is — what your past loves mean to you, how much you've changed, how people can change together, etc. And I very much hope that at the end of the book, readers have a sense of peace about their own decisions. Admittedly, that's almost always my goal — to give readers some sense of peace about life.
What are you currently working on? What other releases do you have planned for 2016?
I'm developing a few TV shows and writing another book! All fun stuff that I'll be able to reveal as things move forward. But what I can say is that I'm incredibly excited and very inspired at the moment.

Thanks for blogging at HJ!
Giveaway:

Print copy of ONE TRUE LOVES by Taylor Jenkins
To enter Giveaway: Please complete the Rafflecopter form and Post a comment to this Q:

Do you think it's possible for someone to be in love with two people at the same time? Why / Why not?
Book Info:
In her twenties, Emma Blair marries her high school sweetheart, Jesse. They build a life for themselves, far away from the expectations of their parents and the people of their hometown in Massachusetts. They travel the world together, living life to the fullest and seizing every opportunity for adventure.
On their first wedding anniversary, Jesse is on a helicopter over the Pacific when it goes missing. Just like that, Jesse is gone forever.
Emma quits her job and moves home in an effort to put her life back together. Years later, now in her thirties, Emma runs into an old friend, Sam, and finds herself falling in love again. When Emma and Sam get engaged, it feels like Emma's second chance at happiness.
That is, until Jesse is found. He's alive, and he's been trying all these years to come home to her. With a husband and a fiancé, Emma has to now figure out who she is and what she wants, while trying to protect the ones she loves.
Who is her one true love? What does it mean to love truly?
Emma knows she has to listen to her heart. She's just not sure what it's saying.

Buy Links: Amazon |  Barnes & Noble | Books-a-Million | IndieBound | Amazon | Apple | Blio | Google | Kobo


Meet the Author: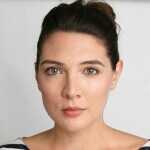 Taylor Jenkins Reid is an essayist and novelist living in Los Angeles and the acclaimed author of Maybe in Another Life, After I Do, and Forever, Interrupted. Before becoming a writer, she worked in entertainment and education.
FIND TAYLOR ONLINE:
http://www.taylorjenkinsreid.com/
Facebook | Twitter | Instagram
Excerpts. © Reprinted by permission. All rights reserved.