Today it is my pleasure to Welcome author
Tamara Gill
to HJ!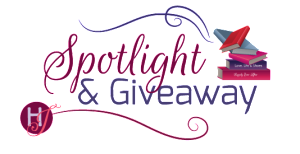 Hi Tamara and welcome to HJ! We're so excited to chat with you about your new release, Only a Duke Will Do!
Tell us about the book with this fun little challenge using the title of the book: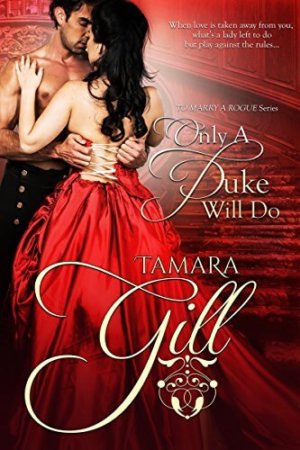 D: Dashing
U: Unforgivable
K: Kiss
E: Exhilaration
W: Wedding
I: Indiscreet
L: Lady
L: Lust
D: Duke
O: Opium

Please share the opening lines of this book:
Isolde Worthingham, the second eldest daughter of the Duke of Penworth, spooned syllabub into her mouth and grinned at her betrothed, a man she had known for only one year, yet it felt like she'd known him her entire life.
Please share a few Fun facts about this book…
The book was written about six years ago, but I shelved it before getting my first contact with Entangled. I thought that maybe they would be interested in the series and submitted it, and the rest as they say is history.
The idea for the series came from reading Jane Austen and loving how the Bennett sisters interacted between one another. I wanted to do something a little different though, so I made my characters to be children of a powerful duke, rich and carefree, and with an unconventional upbringing.
Dunsleigh, the ancestral home of my heroine is based on Castle Howard. Mountshaw the hero's estate is based on Blenheim Palace.
My hero, Merrick is a father twice over in Only a Duke Will Do.
Isolde, my heroine spends some time in Scotland at the beginning of the book, and I based her estate on the shores of Loch Lochy.
Was there a scene in this book that was harder to write than others?
The dark moment was tough, although there are two in this book, so I'm referring to the first. It's always hard to sever two people, and this black moment was quite devastating to both parties.
Her gaze blurred, and her stomach lurched. Isolde raced to a nearby potted plant and heaved up everything she'd consumed at dinner. The smell of earth filled her senses, and for a moment she thought she would faint. But the sound of her father's voice, a ducal roar that was scathing, startled her from succumbing to the malady.
"Get out of that bed…now!" her father demanded, going about the room and lighting every candle he could find. Never had such disgust resonated from her nonchalant parent.
Not Merrick. Please not him.
Excerpt. © Reprinted by permission. All rights reserved.

What do you want people to take away from reading this book?
I just hope the story is a little escapism and enjoyment for anyone who reads Isolde and Merrick's story. That perhaps the story will resonate with them in some way, cheer them up, make them laugh or cry for a few hours at least.
Thanks for blogging at HJ!
Giveaway:

2 Ecopies of Only a Duke Will Do (To Marry a Rogue) by Tamara Gill (gifted through Amazon)
To enter Giveaway: Please complete the Rafflecopter form and Post a comment to this Q:

I'd love to know what tropes the readers enjoy with their historical romances.
Book Info:
Without a Season, Lady Isolde Worthingham captured the Duke of Moore's heart at a country dance. But on the eve of her wedding, a scandal that rocked the ton and sent her fleeing to Scotland alone and unwed, leaves her perfectly planned future in a tangle of disgrace and heartbreak.
Merrick Mountshaw, the Duke of Moore loathes the pitiful existence he hides from the ton. With a scandalous wife he never wanted, who flaunts her many indiscretions, life is a never-ending parade of hell. When the one woman he loved and lost returns to London, he knows he can no longer live without her.
But vows and past hurts are not easily forgotten. Love may not win against the ton when a too proper Lord and Lady play by the rules.


Meet the Author:
Tamara is an Australian author who grew up in an old mining town in country South Australia, where her love of history was founded. So much so, she made her darling husband travel to the UK for their honeymoon, where she dragged him from one historical monument and castle to another. A mother of three, her two little gentleman in the making, a future lady (she hopes) and a part-time job keep her busy in the real world, but whenever she gets a moment's peace she loves to write romance novels in an array of genres, including regency, medieval and time travel.
Website | Facebook | Twitter |