Today it is my pleasure to Welcome romance author
Kate Willoughby
to HJ!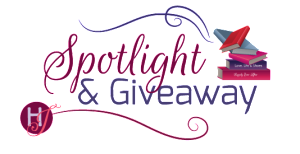 Hi Kate and welcome to HJ! We're so excited to chat with you about your new release, Out of the Game

!


Thanks for having me back! I'm so excited to be here.

Please summarize the book for the readers here: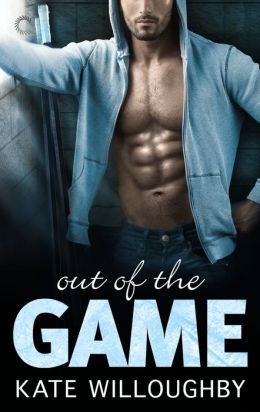 In Out of the Game, book three of the In the Zone hockey romance series, Alex Sullivan is the playboy who is seeing his teammates find love and wonders if maybe he's doing it wrong. Maybe, when it comes to women, quality is better than quantity. Could Claire be The One? The one kiss he shared with her months ago continues to stand out in his mind, but it's so hard to know for sure.

Please share the opening lines of this book:
"Sully, my boy."

"Hey, Phlegmy."

As Alex Sullivan shook hands with his boss, they both pretended to clear their throats and then spit to the right.
Please share a few Random facts about this book…
Alex is a huge movie fan. So is Claire. They like to quote from movies, binge on movies, celebrate Christmas with movies. As a result, I mentioned 28 films in this book!
There is a deleted scene that I thought showed how much Alex wanted to have sex with Claire on their weekend away and my editor, critique partners and beta readers all thought it was just creepy. So, out it went.
I had originally wanted to name the hero Alec, after one of my favorite hockey players, Alec Martinez, but when I started writing the book, I kept typing Alex by mistake. After this happened about fifty times, I finally gave up and named him Alex.
Please tell us a little about the characters in your book. As you wrote your protagonist was there anything about them that surprised you?
I knew that Alex had a mouth on him. I knew he was unafraid to speak bluntly to his teammates and say outrageous things. I had no idea he wouldn't end up filtering that much when he spoke to Claire. But Claire is not a fragile flower and she ended up giving as good as she got.

What, in your mind, distinguishes this book from other books out there in the same genre?
Well, it's got hockey. It has hunky players. It has romance and humor and hot sex, just like all the other hockey romances out there, but perhaps it might have a tad more, what I call "uncensored man banter." These are my favorite types of scenes to write. I think I must have been a man in another life.

The First kiss…
"I thought you said you didn't want our first kiss to be in public," Claire said.

"I changed my mind."

She examined his face for any hint of jocularity, and after finding none, she decided she could trust him not to take it too far. "All right," she said.

He raised one eyebrow. "Feel free to contain your excitement."

"I am excited," she said, laughing as he sat next to her, grabbed the armrests of her chair and turned her so she was facing him. "Really."

He completed a slow visual sweep of her body from her eyes down to her breasts, where he paused for several moments, then to the bottom of her bikini, where he paused even longer, and back up again. He hadn't even touched her and she was wet and ready. Her breasts ached. No wonder women fell to their knees in front of him in droves. All the man had to do for foreplay was look at a girl.

Glancing down, she saw evidence of his arousal. She imagined what he'd look like naked and it was a powerful image—Alex standing in her bedroom, backlit by the sliding glass doors. Some sheer white curtains waving behind him as he walked toward her, intent and with desire burning in his eyes. His erection would be big and thick and she couldn't wait to feel it pushing inside her, filling her up with—

She was jerked from her fantasy when he touched her face. It took her a second to focus on him. He was smiling faintly, as if he had been reading her mind, and she was half convinced he could. His hand was cool and slightly damp. He had a light touch. Narrowing his eyes, he leaned forward. She followed his lead. His smile widened. He stroked her cheek with his thumb as their faces drew closer together, maintaining eye contact throughout.

Lord, had she ever wanted a kiss more than she wanted this one? She didn't think so. Where she'd been wishing for slow motion earlier, now she wished she could press fast forward. He was taking forever, but for some reason, instead of taking control of the kiss, she made herself wait.

Finally, finally, their mouths met. Her entire body tuned in to the points of contact—his hands on her cheeks, his lips softly grazing hers. His fingers tightened, pressing into her skin, but he kept the kiss light and low key. She sighed. She needed more. She tried to get it, but he wouldn't give it to her. When she leaned forward, he retreated. He smiled against her lips, that smug bastard.
Did any scene have you crying or laughing (or blushing) while writing it?
Here's a scene that makes me smile when I read it. I hope your readers like it too. Alex is, of course, being outrageous.
He tugged her hand. "Come on, let's go check out the rink."

"Okay, but I'm not skating."

"Don't be such a pussy. We'll have the whole thing to ourselves."

"Did…did you just call me a pussy?" First he says "fuck you" to her, and now, this. One thing was for sure. If she was going to spend time with Alex Sullivan she had to accept his lack of a verbal filter.

He chuckled and shook his head. "I thought we went over this already. First rule of hanging out with a hockey player. You have to be willing to take chirps, especially if you're going to dish them out." He started walking again. So did she. "So, you have two choices when someone chirps you. You can either protest, which will just invite more chirping, or you can fire one back. For example, when someone calls you a pussy, you could say, 'I am not a pussy,' but I don't recommend that. You sound like a whiny five-year-old if you say that."

"What do you do?" she asked.

"Assuming it was a guy calling me a pussy, I would probably say something about the size of his dick. That's always good. 'At least my prick's bigger than a mini carrot.' Or 'At least a woman notices when I stick my dick inside her.' Something like that."

Claire bit her lip, not wanting to encourage him, even though she wanted to laugh. He was so unequivocally male.

The attendant manning the skating rink perked up at their approach.

"You got a size 12?" Alex asked him.

The attendant went to one of the cubbies. "Yes, sir."

"Cream Puff, tell him what size you wear."

"Alex, I told you I'm not skating."

"Pussy."

"Pencil dick," she blurted.

Alex beamed. "That's my girl! I taught her that," he said to the attendant.

"Well done, sir."
If your book was optioned for a movie, what scene would you use for the audition of the main characters?
What a unique question! I've never done this before, but here's the scene I'd pick. I set it up like a script, so you'll have to imagine the actors' movements and facial expressions.
EXT. BARRACUDA OWNER ELLIOT FLEMING'S BACK LAWN – TWILIGHT

ALEX

What's up?

CLAIRE

I just wanted to make sure you understand the situation.

ALEX

I didn't know there was a situation.

CLAIRE

Okay, here's the deal. Nothing happened that night. Nothing happened.

ALEX

Claire, I know nothing happened. I was there.

CLAIRE

So all I want is for you to act like that. Ideally, I would like you to just forget it, but I'll settle for pretending.

ALEX

Okay, let me get this straight. You want me to forget something that didn't happen.

CLAIRE

Yes.

ALEX (laughing)

But I can't, because now that I think about it, something did happen. We kissed. And that kiss was incredible.

CLAIRE

No it wasn't.

ALEX

You're lying.

CLAIRE

I was drunk! Whether it was incredible or not, we're not doing it again.

ALEX

But now we're sober, an excellent reason to do it again. It'd be like a science experiment. We'd find out whether there's still a spark or if it was just the alcohol…

CLAIRE

But that's what I'm talking about. That person that night—that wasn't me.

ALEX

I'm really sorry to hear that, because I liked that person. A lot.
If you could have given your characters one piece of advice before the opening pages of the book, what would it be and why?
Don't worry. It'll all work out in the end. ☺

What are you currently working on? What other releases do you have planned for 2015?
I'm working on the fourth book in the In the Zone series, centering on Joe Rutherford, a very unassuming guy when compared to Alex. I also have solid plans for books five and six, featuring Booth MacDonald, the pranking goalie, and Dev DeVries, a dog lover and surfer.

Thanks for blogging at HJ!
Giveaway:

I would love to gift one of your readers with copies of On the Surface and Across the Line, the first two books in the series. I will send them as gifts via Amazon, so all I need is a valid email address and I don't think it matters if they're in another country.
To enter Giveaway: Please complete the Rafflecopter form and Post a comment to this Q:

Like I mentioned above, I love movies. I love to quote from movies. One of my favorite movies to quote from is The Princess Bride. ("Inconceivable!") What is your favorite movie to quote from?
Book Info:
Alex Sullivan may be the San Diego Barracudas' resident playboy, but he hasn't been able to forget the woman who kissed him like her life depended on it ten months ago. When he sees her again at a teammate's wedding, he can't think of anything but spending more time with her. Preferably naked.
Claire Marzano lost years catering to an overbearing husband, and she's not going to answer to anyone ever again. A hot fling is just what she needs to get back in the game, and that's exactly what sexy Alex offers—one wild long weekend away, with no promises or obligations.
But that one weekend changes everything. Despite knowing full well Alex isn't the kind to ever commit, Claire is falling for him. And Alex secretly imagines a future with his strong, smart "accidental girlfriend." Until a surprise announcement and an on-ice accident threaten to derail everything…or cause Alex to finally ditch his old ways and become the man Claire needs him to be.
Meet the Author: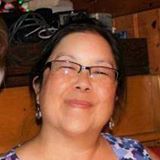 Kate Willoughby happily writes her hockey romances in Southern California. She is married and has two sons, a dog, and a betta fish. When she's not writing, she's watching hockey. When it's not hockey season, she whines a lot.
If you'd like to keep up with Kate's new releases, subscribe to her newsletter. You can also watch her succumb to her Twitter addiction, laugh while she flails around on Facebook, or ogle the man candy, among other things, on Pinterest.
Website | Facebook | Twitter |