Today it is my pleasure to Welcome author
Amy Andrews
to HJ!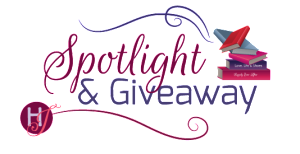 Hi Amy and welcome to HJ! We're so excited to chat with you about your new release, Outback Heat series!

Hi Sara and hello to all your followers!

Four contemporary romance novels set in small town Australia. All the stories revolve around the four siblings of the Weston family.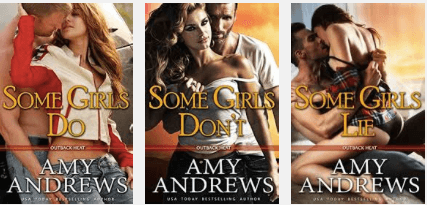 BK #1 Little sister Lacey – a fashion design student.
BK #2 Jarrod – a firefighter.
BK #3 Marcus – a paramedic.
BK #4 Ethan – the chief of police.

I'm excited to announce that the first book in Outback Heat – Some Girls Do – is now permafree!!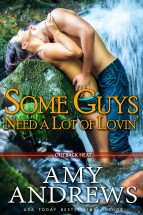 That's right, you get to read the first book for FREE before deciding whether you want to immerse yourself into the world of Jumbuck Springs a little more!

If you love best-friend's-little-sister, reunion/high-school sweethearts, off-limits and friends-to- lovers romances all wrapped up in the packaging of a small town, then I reckon you're going to love Outback Heat.

Join the Weston family as they live, love, laugh and find their HEA's in Jumbuck Springs.

Thanks for blogging at HJ!
Giveaway:

A $5 Amazon gift card
To enter Giveaway: Please complete the Rafflecopter form and Post a comment to this Q:

Do you like a series? If you do, MUST you read them in order?
Book Info:

Some Girls Do – FREE!!
Fashion student Lacey Weston is desperate to leave the city and go home to Jumbuck Springs. Her three older brothers are adamant she's not. They made a death bed promise to their mother that Lacey would stay the distance at design school and Ethan, the oldest, takes this responsibility very seriously. But Lacey is deeply homesick and determined not to be dissuaded again. She's also impulsive enough to try anything – even faking a pregnancy.
Ex-cop turned mechanic, Cooper Grainger – one of Ethan's oldest friends – agrees to watch out for Lacey in the city even though he has a history with her he'd rather forget. How hard could it be, right? But a couple of years later, Coop is over pulling Lacey out of scrapes and cleaning up her messes as she tries to outrun her grief and sense of dislocation. He takes her back to Jumbuck Springs so she can persuade her brothers to let her come home. But things don't go according to plan. Before Coop knows it Lacey's pregnant and he's putting his hand up as the fake baby daddy, filling in for the town mechanic and moving in with her at the local pub.
Lacey is thrilled to have won a reprieve but nothing about the situation sits well with Coop. Least of all having sweet little Lacey Weston as his new roomie…

SOME GIRLS DON'T
Local television reporter Selena Durrum is in Jumbuck Springs for three days. Get in, see her grandmother, give her speech, and get out. Her career is about to hit big and she can't afford any distractions. Especially not her childhood sweetheart…
Jarrod Weston, rural firefighter, isn't worried about seeing the woman who'd done a midnight runner on him fifteen years earlier. It was a long time ago and he's moved on with his life… right?
But neither of them were ready for their still potent attraction and the heavy pull of unfinished business. But then Selena gets offered the opportunity of a lifetime and once again has to choose between love and career… Will she go with her heart, or her head?

SOME GUYS NEED A LOT OF LOVIN'
Paramedic Marcus Weston is losing it. The loveable larrikin of Jumbuck Springs is battling PTSD after a horrific incident during recent bushfires. He thought he had a handle on it but not even boozing, partying and wild women are helping this Casanova get outside his head anymore.
Psychologist Juanita Slattery is looking for a sexy distraction. The long, tall stranger in a pair of Wranglers with his big old flirty smile and rugged country looks is just the ticket. And he doesn't disappoint as they burn up the sheets together in an unforgettable one night stand.
Fast forward a few days and they come face-to-face again. But this time Juanita is in Jumbuck Springs as part of the post-fire counselling team and Marcus is sitting on the other side of her desk. He just wants to get back to work. She knows he needs help. Professional boundaries dictate that they keep their distance, but intense physical attraction rarely follows reason…

SOME GIRLS LIE
Local pub owner Jemima Jane Ericson is living a lie. She's been in love with her best friend Ethan since forever. But he fell in love with another woman, married her, and despite their tempestuous relationship and decade old divorce, JJ knows Ethan's heart is still down for the count. And friendship is better than nothing, right?
Single dad and Jumbuck Springs chief of police, Ethan Weston, hits the pub the night his ex-wife remarries and announces she wants custody of their daughter. When he wakes the next morning to find himself in JJ's bed he's mortified that they'd crossed a line they should never have crossed. Until JJ's abusive ex, Shane, shows up at her door and Ethan claims he and JJ are engaged to protect her.
Both are stunned by the unravelling of their normally sane lives but suddenly it makes sense – JJ gets a deterrent and Ethan gets the respectability of a wife for any custody claims. But when JJ's life is threatened, Ethan is forced to confront feelings that may just run much deeper than convenience…
Book Links:

Meet the Author: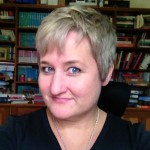 Amy is an award-winning, best-selling Aussie author who has written fifty plus contemporary romances in both the traditional and digital markets and been translated into over a dozen languages including manga. She is a USA Today best-seller and has sold in excess of one million books featuring lots of sex and kissing. She likes to make her readers tingle, laugh and sigh. And please don't mess with the HEA!
She loves good books and great booze although she'll take mediocre booze if there's nothing else. She has two grown kids who never stay away long enough for her to miss them. At sixteen she met a guy she knew she was going to marry and she did. He's the kind of guy who can start a fire with nothing but two stones, construct a dwelling from half a dozen tree branches and a ball of string, fix anything that's broken with magical powers of the mind and navigate home blindfolded with both arms tied behind his back but will also happily eat cornflakes for dinner when a deadline is looming.
She lives on acreage on the outskirts of Brisbane with a gorgeous mountain view but secretly wishes it was the hillsides of Tuscany.
To keep up with her new releases you can join her mailing list here – http://www.amyandrews.com.au/newsletter.html
Website | Facebook | Twitter |