Today it is my pleasure to Welcome author
Maggie Bolitho
to HJ!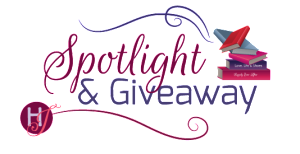 Hi Maggie and welcome to HJ! We're so excited to chat with you about your new release, Outback Promise!
Thank you for joining me today. This is an excellent time of year to make new friends.

Please summarize the book for the readers here: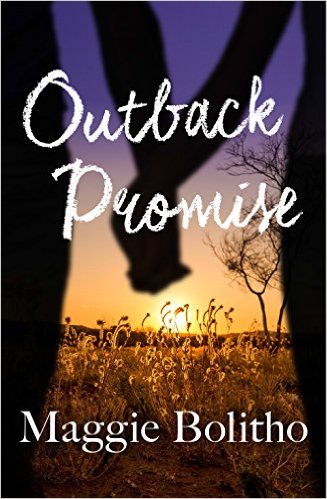 Outback Promise is a searing love story about two people whose lives have been shattered by the death of their only child. Over the years of grief and pain, they have drifted apart. In a last attempt to recapture the love that once held close, they run way to the Australian desert.

Please share the opening lines of this book:
The trouble began six years ago. So I had to admit that Penelope wasn't the cause of the rift in my marriage. She was simply another symptom, like joyless holidays and forgotten anniversaries
Please share a few Fun facts about this book…
The trip that Ros and Grady take into the desert is based on one that my husband and I did a few years ago. For that adventure I learned to drive a 4WD off-road while towing a two-ton camper trailer. In 2015 we retraced some of those places and beyond. The outback is a fabulous place!
I have written a 20,000 word prequel to the novel that covers Ros and Grady's love-at-first site meeting in Sydney up until the day the book opens. I know Ros better than I know my best friend.
Shelly is my favourite character. She's a battler who has had a hard start to life and is determined never to be poor or dependent on anyone again.
Where is the Outback? Ten different people would give you ten different answers. It might be the Nullarbor. It might be the Moon Plains near Coober Pedy or the breathtaking gorges in the Flinders ranges. It's a place where the physical world is so vast and stunning, it makes you feel insignificant and connected to something vast and ancient, all at the same time. It's as if some scrap of primal DNA says you belong there.
If your book was optioned for a movie, what scene would you use for the audition of the main characters and why?
This is a scene where Ros & Grady hike the Painted Desert. On the sharp edge of a steep scree slope, usually-fearless Grady loses his nerve. Both he and Ros are frozen in a moment from their past, the worst moment they have ever known.
It's the first time in the book that Grady reveals how vulnerable and hurt he is. It's the first time that Ros must stand beside him and help him past his pain. It would need nuanced and skilful acting:
"Icy goosebumps raced down my arms and I fought off the shivers. Once again Grady was walking in front of me through the long grass, with Cadel riding on his shoulders.
'It wasn't your fault, love.' I spoke softly, trying to stop the sticky tentacles of the past from strangling the present. 'It was hot that day. I wanted to get back to the car as fast as possible.' The guilt was mine, had he forgotten? The weight of my complicity, even for those few seconds, felt like it would crush the air out of my lungs. My turn to swallow hard. My responsibility to guide us to safety from this precipice. 'This is different. This is a new place and a new situation. The way we came was just as steep as this. You ran up it so fast, I don't think you noticed. I did.'
He sniffed once, as though he might breathe in some courage. A wave of sympathy flooded over me.
'Look, I'll go down before you. I'll go down backwards even. You put one hand on my shoulder and only look into my eyes. You can do that, can't you?' I kept my voice calm and level.
He looked over my shoulder, removed his sweat-stained hat and wiped his brow. 'Yeah,' he said without moving. 'Yeah, I can do that.' His voice sounded time-worn and lost.
Before his imagination could seize the image of him skidding down that sharp hill and turn it into a reality, I spoke firmly to fix his attention on me. 'Okay. Put your hand on my shoulder – right now.' I pushed my sunglasses onto my head, and lifted his off his face and pocketed them so I could gauge his mood. 'Look at me – nowhere else. Baby steps only.'
His fearful eyes, gazing at a distant ghost, burned into mine and his hand, wet with sweat, clamped on to my shoulder. He moved forward as I moved backward. I lifted each foot slowly, dug the toe into the loose rock and then lowered the heel, pushing it hard into the ground before taking the next step.
Every few paces I stopped and repeated for his benefit and mine, 'Breathe in. Exhale. We can do this.'
Together we shuffled down the hill. Grady's breath remained ragged. Deep in his eyes I saw the shadows of a personal hell that involved Cadel, a speeding black car, and pain-filled months in hospital and rehab. I tried not to stare at the bare patch in his left eyebrow, the place where the hair stopped growing, scarred by a zipper line of stitches.
Near the bottom of the hill I grew careless, and a poorly-planted foot buckled under me. Grady lurched toward me and for a split second I imagined us both tumbling down the hill, the skin being scraped off our bodies as limbs snapped. A miraculous reflex pulled me upright and Grady held me in an iron grip as I regained balance. Raw terror flickered through his eyes.
I dug into my memory banks and pulled out the first joke Cadel had learned. 'What do you get when you pour boiling water down a rabbit hole?'
Grady tilted his head and the tight lines in his face relaxed. 'Hot cross bunnies.'
We both laughed, tension busting guffaws. The breeze rattled around us, and maybe that's why I heard Cadel's contagious giggle chime in with ours. Grady's stranglehold on my hand eased.
When we gained flat land, he sank to the ground, cross legged. I sat beside him and watched the tiny ants laying waste to a cracked nut from a scrawny tree. The tiniest bits of nutrition sustained existence out here.
'I'm fine,' Grady said in a hollow voice.
I held him for a long minute. 'I love sharing this vast blue sky with you.'
He hugged back silently. When I offered to drive back to camp, he didn't fight me for the privilege."
What do you want people to take away from reading this book?
I believe in the ability of love to mend deep wounds and I hope that optimism shines across. Everything passes in life, the good along with the bad. In times of hurt and sorrow we are all unreliable narrators of what is happening around us because grief blinds us to other people's perspectives. We need to treat each other with kindness and forgiveness if we want to improve this world. There are some losses that we never fully recover from but, with love and determination, we learn to minimize the pain and move forward.
What are you currently working on? What other releases do you have planned for 2015?
I'm working a YA novel set on the Central Coast of New South Wales, Australia. It is the story of seventeen-year old twin sisters whose mother died two years ago. Since Mum's death, Emma and Keira's lives have gone in different directions. The novel starts when a new and even more divisive force enters their lives.

Thanks for blogging at HJ!
Giveaway:

$10 Amazon Gift Certificate.
To enter Giveaway: Please complete the Rafflecopter form and Post a comment to this Q:

You have five minutes before you have to leave your home forever. Your children, your pets and your partner are all safe. What will you grab to take with you?
Excerpt from Outback Promise:
"The moment I opened my menu [Suzanne] said, 'Girlfriend, what're you thinking? I was only away for ten days! My boys didn't do anything this deranged while I was gone. It's a bit frightening when I can trust them more than you.'
'We're not going to the moon. We're going camping.'
'Camping? Why do I think that's not your idea?' She dabbed her lower lip, leaving a scarlet half-kiss on her napkin.
'Maybe it wasn't.' I ran my fingers down the menu and tried not to think about how much I'd miss her, our impromptu shared meals and heartfelt conversations, even for a few months. Still, I hadn't told her about Penelope. Maybe I could lose that pain in the desert and come back to our friendship free of secrets. So far it had been impossible to share with her, let alone anyone else. 'Still it's something Grady has wanted to do for years, so why not? I'll try anything once.'
'But camping for three months isn't trying it "once". It's the same thing over and over again … for ninety days, give or take.'
The waiter arrived and I ordered the top of the list, swordfish with rocket and strawberry salad. I looked at Suzanne's tiny, girl-like figure and added, 'No potatoes, thanks.'
Suzanne flashed bright white teeth at him. 'I'll have my usual.'
When we were alone again I said, 'Okay it is three months but then it's over. Done. Out of his system.'
'Maybe not. Maybe just starting.'
'Maybe.' Or maybe there will be nothing beyond this trip. Nothing at all. I buried that thought before it could sink my determined good humour.
[…] As she finished her last microdot of tomato, she set her fork down and cleared her throat. 'Okay, you can stop the act now – what I really want to know is, when's the big divorce?'
It took every bit of my willpower to bite back the first questions that sprang into my head. How did you find out? What do you know? I speared a small green leaf and chewed slowly, half-smiling at her. My pulse raced as I tried to imagine what she'd heard and how.
She drained her glass of chardy while her attention lit on a surfer half her age strutting past on the beach below. When I didn't answer she continued, 'You know – the two of you. Sleeping in a tent. Nothing around but dirt, dingos, and drongos. How long's that going to last?'"
Excerpt. © Reprinted by permission. All rights reserved.

Book Info:
Six years after the death of their only child, Ros and Grady are still numb with grief. When Grady's infidelity strains the marriage further, Ros braces herself for divorce. Grady has other ideas and invites her on voyage of discovery through the Australian Outback. Trust and forgiveness don't come easily. Not only must they navigate the wilderness of the Outback and the challenges of other travellers, they must also heal the chasm of bitterness and isolation that separates them. Ros and Grady's only hope for surviving together lies in facing the secrets they have both tried to keep buried.
Book Links:

Meet the Author: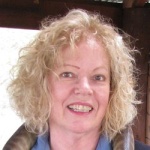 A free range child, I grew up on a wind-swept island in Canada's Pacific Northwest. I spent my formative years constructing alternative universes, flying under the radar and wishing for 20/20 vision.
I set out to see the world shortly after my 17th birthday. Eventually I met and fell in love with a wild colonial boy. After five years of futile resistance, I moved to Melbourne, Australia and married him.
While living Down Under, I explored the outback and started writing fiction. Some of my adult short stories appear in different anthologies in the US, Canada, and Australia. I have had poetry published in Quills Canadian Poetry magazine. My novel Outback Promise was published by HarperCollins Australia in 2015. My debut novel Lockdown (YA) was published in 2014.
My husband and I now live in a leafy suburb on the island where I grew up. Neither of us wishes to be anywhere else, except for moments of visceral longing when the memories of the sunburnt country beckon.
Website | Facebook | Twitter |