Today it is my pleasure to Welcome author
Zuri Day
to HJ!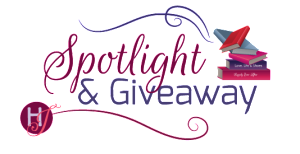 Hi Zuri and welcome to HJ! We're so excited to chat with you about your new release, Packing Heat!
Please summarize the book for the readers here: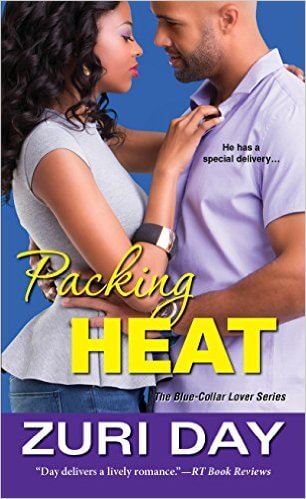 A family crisis forces serious-minded Jan Baker to put her singing dreams on hold and take a full-time job. She becomes a postal worker at a small branch in Inglewood, CA. The pay is good. The benefits are better. But some co-workers are catty, the hours suck and her happy-go-lucky supervisor content with a ho-hum life, is annoying. When auditions open up for a reality show, one in which the winner receives a recording contract, Jan knows it's her shot. But work is in the way.
Doug Carter takes life easy. At eighteen, he took a job at the post office to buy a car. Ten years later, he's a well-paid, well-liked supervisor with a mortgage, money in the bank, and a couple of friends with benefits. For him, it is enough. Until he meets Jan. After seeing her performance at a local club, he becomes her biggest supporter and fan. They begin to hang out. He develops feelings and breaking his own rule about not dating co-workers, lays his heart on the line.
Jan considers Doug a friend, but nothing more. Her ideal man for romance is driven, focused, successful, someone like the celebrity singer-turned-producer set to star in the reality show.  She doesn't fit the image of today's pop star but can sing the paint off the walls. Eventually, the producer takes notice. Her dreams seem within reach. Friendship goes on the back burner. But Hollywood is smoke and mirrors. By the time Jan learns this and recognizes true love…it might be too late.

Please share the opening lines of this book:
"Why didn't you tell me about the new girl?"
Doug Carter barely looked up from the stack of mail he prepared for the sorter. His friend and co-worker, Joey, the branch's official pretty-boy playboy, was always yapping about something or other, as if he'd die if he didn't talk.
Please share a few Fun facts about this book…
I'd heard juicy stories about post offices antics during book research, I interviewed postal workers who confirmed that what I've heard is true! In writing the acknowledgments I wanted to thank them. Both chose to remain anonymous, I guess for obvious reasons.
As often happens, this storyline took on a life of its own and went in a totally unplanned but exciting direction. These characters – especially Jan – were very opinionated and persistent. In the end, I'm glad I listened.
One of my many creative artist titles is songwriter/producer. In the storyline, Jan writes a song. It is an original and will be recorded. Stay tuned!
Please tell us a little about the characters in your book. As you wrote your protagonist was there anything about them that surprised you?
Absolutely! I alluded to this in the previous question when I mentioned Jan's persistence. I leaned that Jan, who at thirty is considered "old" in the entertainment industry, is also overweight. That little detail wasn't in my outline. LOL! The discovery added another dimension to the plot and multiple layers to her character. I believe most women will be able to see a little of themselves in Jan, and will want her to succeed.
I'd met Doug (and the rest of the Carter family) in Driving Heat, the first book in the Blue Collar Lover series. So nothing about him surprised me. He's the man his father raised: hard-working, loyal, honest, and caring. Good man.  Good heart. Good catch!
If your book was optioned for a movie, what scene would you use for the audition of the main characters and why?
Ooh, there are a few great ones that come to mind. But because chemistry is so important in a love story, and between the characters playing the lead, I'd probably use the scene of Doug and Jan's first date. It shows the duality of emotion felt when navigating unfamiliar yet desired waters. If the actors could create a variety of nuances in this scene, then they'd be able to carry the movie. Here are a few lines from that scene.
"Thank you, Doug. You're pretty cool to hang out with. I really had a good time."
"You're welcome." His eyes dropped from her eyes to her lips. He took a step forward.
She took a step back.
"Where are you going? I was just going to give you a hug."
"That's not what it looked like."
"What did it look like?"
"Like you were going to…never mind."
"What, kiss you?" He took another step. She was backed against the car. "Like this?"
He licked his lips as his head bent slowly toward hers. Just before their lips connected he stopped. Waited. She leaned in. Their lips touched.
What do you want people to take away from reading this book?
In my work, there are always three goals. To educate, inspire and entertain. I hope that while enjoying the familiar twists and turns of a good love story, readers are inspired by Jan's personal journey and educated in a way that tools she used to have the life she wants will be applied by those who first of all believe it's possible to have what one desires and then who are ready to do the work to co-create it.
What are you currently working on? What other releases do you have planned for 2016?
I am still hanging out with the Blue Collar Lovers! Next up is youngest brother Marvin's story. As with other Blue Collar books, real life challenges and situations will be intricately woven into the story line, along with an entertaining premise and lots of hot sex!  My next release is Sapphire Attraction, which comes out in June.

Thanks for blogging at HJ!
Giveaway:

Print copy of PACKING HEAT by Zuri Day
To enter Giveaway: Please complete the Rafflecopter form and Post a comment to this Q:

What role, if any, does a man's career/income/education play in your dating decisions? Can the wrong answer in any of these areas be a deal breaker? Why or why not?
Excerpt from Packing Heat:
Doug whipped his blue Kawasaki into the post office parking lot. Seeing an open space he barely hit the brakes as he turned, skidded and screeched to a stop.
The quick action of the driver beside him saved her opened door and swallowed the scream brought on by his unexpected arrival. Doug laughed, dismounting from his bike amid a cloud of dust. The smell of burnt rubber wafted around them.
He took off his helmet, reached for the car door, and opened it. "Sorry about that. Didn't see the door until the last minute. If not for your quick reflexes, I might have gone flying."
"And you think that's funny?" Jan got out of the car and slammed the door. She brushed by Doug on her way to the building, tapping the key fob to lock the doors without looking back.
Her unexpected anger caught Doug off guard, but only for a second. "Jan, wait up." He rushed to catch up with her. "I was only kidding. I've been riding bikes since I was twelve years old."
"Like a maniac?"
"Even if you hadn't closed the door, I wouldn't have hit it."
"You don't know that."
"Actually, I do. Like I said, I've ridden bikes for a long time. I've got skills." He broke into a 70s strut, an act that usually evoked laughter. Not this time. Even the birds kept silent.
"I'm sorry if I scared you."

In answer, Jan increased the length of her stride. The post office anchored a string of businesses on a corner lot. By the time they arrived the lot was almost always crowded so they'd been forced to park some distance from the door. No matter. Her five foot five was no match for Doug's five eleven. He easily kept up with her.
They reached the post office building's employee entrance. He opened the door to let her enter. They continued down the hallway. "I noticed that Sonata yesterday in the lot and wondered who owned it. My sister was thinking about getting one of those. How do you like it?"
She reached her locker.
Doug stopped, too. "You're that upset about what happened? It's not like I actually hit your door. No harm no foul, right?"
She gave him a look, then continued placing her items inside the locker before closing the door and securing it with her newly purchased lock.
"So you're just going to ignore me, and not answer my question."
She turned to face him. "I suggest your sister do as I did; go to a car dealer and try one out. A test drive with a competent salesperson should be able to provide any answers that can't be found online."
Doug rose his hands in mock surrender. "Wow, all right. I thought your opinion, as a consumer, might be more valuable than someone who stands to make a commission on the sale but, no worries. Like you said, there are a lot of other ways to get information. Again, I apologize for scaring you."
A curt nod was her only reaction. Doug turn to leave, then stopped. "I know you got trained downtown but later on, after the counter closes, there are a couple things I want to show you."
She met his eye, her demeanor professional. "Okay. Thanks."
"You're welcome. If you run into any problems, either Pat or I can help you."
Another nod as she came toward him before turning down the short hall and out to the customer counter to begin her shift.
Doug placed his personal items in a locker, then walked over to the mail sorter. Joey started right in. "I guess she told you," he mumbled, a hand over his mouth, his eyes shifting as if to make sure no one else heard. This in a place where even the floor had ears. "It has to be frustrating to work so hard for that which for me comes so easy."
"Shut up, fool."
As proof that Joey's voice had carried beyond them Melissa, three tables away, turned around. "Doug, are you trying to hit on the new girl?"
"No. So that little quip you threw out yesterday was totally unnecessary."

"What?" Melissa batted her eyes as though innocent or ignorant, when she hadn't been either since dog was a pup. Doug shook his head and pulled out his phone. "Oh, about that mouth of yours and knowing how to use it?" She turned off the processing machine, swayed over to where Doug stood and pushed her natural double-Ds against his arm. "Did I lie?"
Doug's eyes didn't move from his cell phone screen. "Go back to work, Melissa."
Excerpt. © Reprinted by permission. All rights reserved.

Book Info:
Nothing invigorates the five Carter brothers more than an honest day's work–and the right woman to come home to at night…
Douglas Carter never expected the summer job he took at the post office ten years ago to become his career. But now, at twenty-eight, he has zero regrets. He's happy to have a regular paycheck, good friends, and a sweet plan for retiring early. If only his cute but oh-so-uptight new coworker felt as content as he does…
Janice Baker only works at the post office out of necessity. Her real dream is to become a singer. At thirty, she may be considered over the hill in the entertainment industry, but that just gives her a sense of urgency–and a resolve to date only men of means and ambition. Douglas is obviously not a candidate, despite his good looks. Yet as work forces them to get closer, they discover there's far more to each other than meets the eye–and that two actually work better than one–on and off the job…
Book Links:

Meet the Author:
ZURI DAY has been enthralled with the wonder of words since mouthing her first one—Tuffy, the name of the family dog—at less than a year old. When this bestselling, award-winning author is not penning novels, she's a voracious reader and world traveler, always ready to search out the next exciting locale for a juicy story. Besides her beloved Caribbean islands and southern California's wine country, Zuri enjoys theatre, sports, working out, and whipping up vegetarian meals for her family and friends.
Visit her online at ZuriDay.com.
Twitter: @HaveAZuriDay