Today it is my pleasure to Welcome author
Taryn Leigh Taylor
to HJ!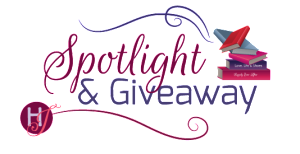 Hi Taryn and welcome to HJ! We're so excited to chat with you about your new release, Playing Dirty!

Thanks so much for having me!

Please summarize the book for the readers here: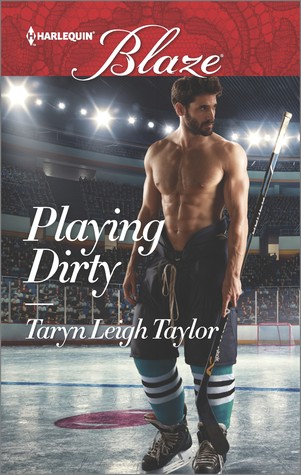 Lainey Harper hates hockey and resents being back in Portland to sell her late father's sports bar. All she wants is to dump it and get back to her fabulous, hockey-less life before her secrets catch up with her and ruin everything.
Cooper Mead loves hockey, and his trade to the Portland Storm in time for playoffs is part of his master plan to tone down his playboy reputation and get the respect that comes from having your name engraved on hockey's most prestigious trophy.
But when Cooper walks into Lainey's bar and sparks fly, they have to decide if avoiding the media spotlight is worth losing the passion they've found in each other's arms.
Ultimately, PLAYING DIRTY is a love story about looking past your preconceptions and seeing things for what they are. It's also funny, jam-packed with sexy-times, and features a shirtless cover model who is super jacked. *swoon*

Please share the opening lines of this book:
"It's about damn time you got here, Darius. I know my fa—I know Martin wasn't much for punctuality, but if you want to keep working here, you're going to have to show up on time."
Lainey kicked the beer fridge closed and froze, as though the act had triggered a curse that turned her to stone. In truth, though, her paralysis was directly attributable to the animal magnetism of the man on the other side of the counter.
Black hair just long enough to curl against his collar?
Check.
Dark stubble framing a smirking mouth?
Check.
Muscled arms that could make angels weep and women purr?
Check and check.
"You're…" Cooper Mead, number sixteen, the Portland Storm's latest acquisition, currently tied for highest scoring defenseman in the league. "Not Darius."
(3 lines…slightly more than 3 lines…who's counting? *wink*)

Please share a few Fun facts about this book…
The working title of PLAYING DIRTY was actually Confessions of a Former Puck Bunny. But once I decided that Lainey wasn't just a hockey fan, but an accomplished hockey player in her own right, the title had to go.
The opening scene of PLAYING DIRTY was actually re-worked from one of the first stories I ever wrote. There's a gag where Lainey makes Cooper a drink, which she names the Black Widow, as a tongue-in-cheek warning. In the original manuscript, which featured no hockey and took place in a restaurant instead of a bar, the Black Widow was a decadent chocolate dessert, served by my waitress heroine. Cooper and Lainey's sexy sparring definitely does the joke more justice!
One of my favorite parts about PLAYING DIRTY is the return of Brett Sillinger, the annoying rookie from my first hockey book, PLAYING TO WIN. I didn't plan on featuring him here, but when I realized he had a surprise connection to one of my main characters, I couldn't resist. It was awesome to take such a one-dimensional character and figure out why he is the way he is. I ended up developing a bit of a soft spot for the little punk in this book.
Please tell us a little about the characters in your book. As you wrote your protagonist was there anything about them that surprised you?
Cooper Mead was so much fun to write because he never stopped surprising me! When I first imagined Coop, he was confident, handsome, and cocky to a fault. He's still all that, but as the story progressed, he stopped being this stereotypical jock. Because of his dyslexia, he got bullied in the school yard and struggled with the feeling that he was disappointing his scholarly parents. So for Cooper, hockey is more than a sport; it saved him. Made him cool. Made him rich. Made him someone. And now he's hit a point where the end of his hockey career is approaching, and all those old insecurities are starting to surface. There's a real heart under that muscled torso and bronzed skin, and it makes Cooper such a great match for Lainey, who is really bitter toward the sport and feels like hockey ruined her life.
If your book was optioned for a movie, what scene would you use for the audition of the main characters and why?
Audition scene? That one's easy. I'm all about the sexy, witty repartee. I think when characters spar and spark from the get-go, (and Coop and Lainey definitely spark!) it's because there's all this subtext simmering under their banter. I'd love to see the actors bring the first meeting between these two to life.
Lainey strove for professionalism in the form of the official bartender's mantra. "So, what'll it be?"
"How about Sex on the Beach and a Screaming Orgasm?"
No.
Don't say it, she thought with a desperation that surprised her. Please don't go there.
A flicker of indecision crossed his handsome face, one that gave her hope that her telepathy had worked. Then he turned on that easy grin, bracing an arm on the bar and leaning closer.
"But if I'm going to do my best work," he confided in a soft growl that prickled between her shoulder blades, "I'll probably need something to drink first."
Aaaand he went there.
"Good one. Very original. You'd think, with me being a bartender and all, I would've heard that one before." She forced herself not to roll her eyes. If getting hit on in bars had taught her anything, it was that derision had more impact when delivered with some restraint. It was important not to cross into "the lady doth protest too much" territory or the playboys and the drunks would never leave you alone.
In response, he upped the wattage of his smile and reached over the bar to liberate a maraschino cherry from the fruit caddy.
"Sarcasm. Nice. You're feisty. I like that." He popped the pointedly sexual fruit in his mouth and chewed. "But in my defense, it's not the small-talk portion of the evening I excel at. Give me your number and I'll prove it to you."
Lainey wanted to be offended, she really did, but damned if his megalomania wasn't working for him, in a basic "the hormones want what the hormones want" kind of way. Still, a woman had to have standards.
"Listen, I appreciate the display of manly bravado, but as much as I'd like to stand here and fend off your advances, I've got a drink quota to maintain. You actually want something, or are you just here to waste my time?" Lainey crossed her arms over her white tank top. Cooper Mead wasn't the only talented defenseman here. Her nickname hadn't been "The Ice Queen" for nothing.
Cooper shot a pointed glance around the almost-deserted bar. "What happens if you don't make drink quota?" He twirled the cherry stem absently between his finger and thumb. He had big hands.
"Oh, you know, swarm of locusts, rain of fire, four guys on horseback."
He nodded, flicking the stem aside. "And what if I guarantee to make any trouble worth your while?"
She didn't like the way her heart sped up at the vow or the way she believed that he could make good on it. "Nice try, Slick, but I wasn't kidding about the drink quota, so you're gonna have to tell me what you want."
Cooper propped an elbow on the bar. "And here I thought I'd been pretty clear about what I want."
"To drink. What do you want to drink?"
What do you want people to take away from reading this book?
My aim with PLAYING DIRTY is to give people a quick, sexy read that makes them laugh and swoon in equal measure. That being said, I hope it's also a good reminder that being yourself and showing up authentically might be scary, but it's also the only way to really connect with someone.
What are you currently working on? What other releases do you have planned for 2017?
Harlequin Blaze might be winding down, but I still have some hockey heroes in need of their HEAs, so I'm not quite done with the Portland Storm yet. As a matter of fact, handsome and stoic centerman Eric Jacob's story, PLAYING FOR KEEPS, is coming very soon to an e-reader near you.
After that, I've got some flirty, sexy, non-hockey projects lined up, so cyber stalk me on social media or sign up for my newsletter to stay up to date…or just to say hi!

Thanks for blogging at HJ!
Giveaway:

3 copies of Playing Dirty, winner's choice of format: paperback or ebook. Open internationally.
To enter Giveaway: Please complete the Rafflecopter form and Post a comment to this Q:

Cooper and Lainey both have a lot of demons, but getting to their HEA means facing those fears head-on. Now I want to hear about something you've done that scared the crap out of you at the time, but in retrospect, you're glad you did it.
Excerpt from Playing Dirty:
"You've got to be kidding."
Lainey was standing in almost the same spot she'd been when they'd talked earlier, but this time she was hunched over the counter and there was a big textbook open almost to the midpoint on the counter in front of her and a yellow highlighter in her right hand.
"You talk to all your customers that way?" he asked, gesturing to the deserted tables. "In other news, I think I figured out why your bar is empty." Cooper shrugged out of his coat without breaking stride.
She cocked an eyebrow as he approached, recapping the highlighter and stowing it in her apron. Obviously expecting a showdown, she braced her palms on the counter in front of her, on either side of the book. The stance, along with his height, gave him a tantalizing view of her cleavage.
"Oh, you're customer, are you?"
He slung his jacket on the barstool to his left and held up his hands in surrender. "I'm just here for the beer," Cooper assured her, taking a seat. "Give me something imported."
She said nothing as she reached down and grabbed a bottle from an unseen bar fridge. The snap and hiss as she twisted off the cap was the only sound in the cavernous room. For a second, Coop wasn't sure she was going to give him the beer, but after a moment of contemplation, she set it in front of him.
"How much?" he asked, shifting on the stool so he could grab his wallet out of his back pocket.
To his surprise, she shook her head as she tossed the cap into a white bucket beside the sink. "Don't worry about it."
"You sure?"
She nodded, leaning against the counter behind her and crossing her arms over her white tank. "Yeah. Some raging megalomaniac came in earlier and I charged him fifty bucks for unsportsmanlike conduct, so you're covered."
Cooper accepted the jibe, raising the bottle in a mocking toast. "To that guy," he said, before taking a swig of cold, amber liquid.
She bit back a smile, and he was buoyed by the small show of encouragement. "It's Cooper, by the way. Not mega-whatever you said."
She tried to stop it, he could tell, but despite her efforts, there was a slight thaw in her demeanor. "Already forgot my name, huh?"
He rubbed a hand over his stubbled jaw. "Ice Queen, isn't it? Kudos to your mom and dad. It suits you."
Her smile was real this time. Really real, and it kind of made him wish they'd met this way—because of insomnia and liquor—instead of a stupid practical joke.
He took another sip of beer. "So, Lainey," he said, oddly vindicated at the slight widening of her gray-blue eyes. He'd caught her off guard. "Whatcha reading?"
"Advanced Principles of Marketing." She gave a one-shouldered shrug, as if to say, "no big deal."
He nodded, popping old insecurities that bubbled to the surface. "Not bad. I preferred the sequel."
"Pickup artist and smart-ass, huh? You're a man of many talents."
"For what it's worth, I'm sorry about earlier. I've changed teams a few times in my career. I should have seen through this particular hazing ritual. I deserved what I got."
"Yeah, you did." She leaned forward, and this time he knew the flash of cleavage was deliberate. Against his better judgment, the sight stirred his blood.
"But," she drawled, toying with shiny lock of her hair, "there is one way you could make it up to me."
Cooper's mouth went dry. He hadn't drunk enough beer to account for the buzz working its way through his system. It was all Lainey. "Name it."
She bit her lip as she smiled, a secret sort of smile, and it would have dropped him to his knees if he hadn't been sitting on the scarred-up stool.
She walked with purpose, fluidly, but controlled, giving the impression that she could handle herself. She had an athletic grace that was sexy as hell. Combined with that body of hers—tight, toned, strong…
Cooper took a gulp of beer to drown his hormones.
She locked the door, flipped the sign so that the closed side faced out. They were completely alone now; there was a weight to that that hadn't been there a moment ago.
Lainey tucked the keys in her back pocket as she approached him, and he was mesmerized by the sway of her hips, the bounce of her breasts. She removed the apron, and even that seemed suggestive, especially when she reached over the bar to drop it on the lower counter and her tank top rode up, revealing a swath of smooth skin that Cooper ached to touch, to nibble, to lick.
Fuck. He pushed the beer away. Maybe the alcohol was affecting him more than he'd realized.
Then she grabbed his hand, tugged him off the stool and said, "Come with me," in a way that made him happy to obey, even before she added, "I've got something for you."
Her hand felt small in his, warm and soft, and he was pleasurably contemplating all the places he'd like to let her fingers roam as he followed her.
Then she took a sharp turn down a small hallway on their left. The bathrooms were on the right-hand side, but she pushed through a door on the left that was marked Staff Only.
Lainey popped her head back out, and her smile was full of promise. "Just give me a minute?" she begged prettily, and disappeared inside. There was some muffled banging and shuffling behind the door.
When she reappeared, the flirty smile was gone. "You're on stall duty."
Cooper was too stunned not to accept two industrial-size rolls of toilet paper in one hand and the bucket containing a toilet brush, cleaner and rubber gloves in the other.
She reached back in the room to grab a bucket of her own, also filled with cleaning supplies, and a pack of paper towels to refill the dispenser. "I'll do the sinks."
Cooper wanted to bail.
Hell, he should want to bail.
Why wasn't he bailing?
He tried to list reasons that made sense: long black hair, shiny pink lips, enticingly perky breasts. The list sounded shallow, even to him, because while every single lust-inducing feature was true, deep down Cooper knew the real reason he hadn't walked out.
Jesus.
It was bad news when you were so lonely that you'd rather clean a public restroom in the afterglow of an awkward conversation than go home.
With as much swagger as he could muster, he bowed slightly and gave her the "after you" gesture. She raised an eyebrow, which, if he wasn't mistaken, signified both surprise and something he hadn't been expecting.
He was alone with a gorgeous woman and he'd just managed to earn her respect. Like his day hadn't gone badly enough already.
His last thought as he followed her into the ladies' bathroom was 'fuck my life'.
Excerpt. © Reprinted by permission. All rights reserved.

Book Info:
A game they both want to win
Lainey Harper has never been a puck bunny. She wants nothing to do with hockey or hockey players—not after what she's been through. So why can't she resist Cooper Mead?
Portland's newest hockey star, Cooper, is all muscle and charisma. And he's Lainey's worst nightmare. Hooking up with him would bring back memories that Lainey needs to keep buried. And risk the hard-earned anonymity she's sacrificed everything to protect.
When Lainey finally gives in to Cooper's sexy charm, the chemistry's intense—but so is the media exposure. And now Lainey's got even more to lose than her secret—she's got Cooper.
Book Links:

Meet the Author: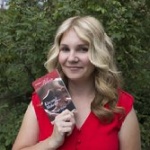 Taryn Leigh Taylor likes dinosaurs, bridges, and space, both personal and of the final frontier variety. She shamelessly indulges in cliches, most notably her Starbucks addiction (grande-six-pump-whole-milk-no-water chai tea latte, aka: the usual), her shoe hoard (I can stop anytime I…ooh! These are pretty!), and her penchant for falling in lust with fictional men with great abs (yum!)
She also really loves books, which is what sent her down the crazy path of writing one in the first place.
Website | Facebook | Twitter | Instagram | GoodReads |