Today it is my pleasure to Welcome author
Deborah Fletcher Mello
to HJ!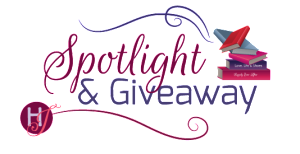 Hi Deborah and welcome to HJ! We're so excited to chat with you about your new release, Playing For Keeps

!


Thank you! It's such a pleasure to be here.

Please summarize the book for the readers here: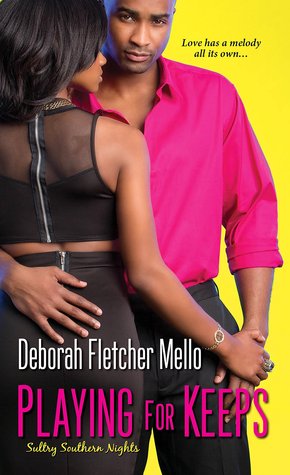 Malcolm Cobb is an accomplished architect, single dad of teenage twin girls, and co-owner of Raleigh's hottest jazz and blues club. He's a man with his hands full and he's balancing things beautifully. Priscilla "Cilla" Jameson is successful and independent and she knows exactly what she wants for her life. A man with children isn't at the top of her list but their instant attraction suddenly has her reassessing her requirements and his organized chaos is thrown completely off kilter! Toss in his ex-wife who brings much drama and daughters who are less than angelic and these two discover that playing for keeps isn't always what it seems.

Please share the opening lines of this book:
The employees at the Glenwood Avenue Starbucks greeted Malcolm Cobb by name. It was just past six-thirty in the morning and their cheery demeanors always amazed the man. He had finished his morning run ahead of schedule and was one of the first in line to get his coffee to kick off his day.
Please share a few Random facts about this book…
I can't write without music. I had a very diverse playlist cycling on rotation and for some reason, each and every time I came to a love scene, the same song would suddenly play – ReHab's Bartender Song featuring Hank Williams Jr. Talk about a mood killer!
I always have a lot of fun with the secondary characters and reeling in their personalities can be a challenge. Cilla's best friend, Bianca Torres got her own story in the anthology, A Christmas Kiss because she wouldn't stop talking to me!
I touch on a very heavy topic in the storyline, child sexual abuse, which had my editor cringing! It was a series of very intense conversations between the two of us before we came to a mutual agreement about how I wanted the story to be told.
Please tell us a little about the characters in your book. As you wrote your protagonist was there anything about them that surprised you?
Malcolm Cobb is thirty-six-years old and a divorced, single parent. He's tall, dark and handsome to the nth degree, honest to a fault and loyal beyond measure. He comes with some serious baggage but he's got it all unpacked and neatly put away. Malcolm had been introduced in my book Playing With Fire so I knew all the nuances of his personality.
Twenty-nine-years old, Priscilla "Cilla" Jameson is a healthcare administrator for a large pharmaceutical corporation and everything about her surprised me. She wasn't nearly as conservative or as rigid as I'd initially imagined her and she had a natural maternal instinct that kicked right into high gear without either of us thinking about it. She grew on me and I really like her. If she were real we would be good friends!
What, in your mind, distinguishes this book from other books out there in the same genre?
I love to tell a story that not only entertains but also includes a few teachable moments. The sub-plot is a tad deep but I hope there are life lessons that I deal with that can help someone who might be in need. I also have a very unique writing voice and I think that resonates off the pages.

Do you think there's a common trait or a je ne sais quoi that your protagonist must have?
In all of my stories my protagonists must know and be secure in who they are as individuals before they can successfully partner with anyone else. They each need to come to the table on a level playing field or it just doesn't work for me.

Did any scene have you crying or laughing (or blushing) while writing it?
Malcolm is a mama's boy. His mother lives with him and his love for her is monumental. Every scene with the two of them made my heart sing!
"So, how did it go tonight?" his mother questioned.
Malcolm flipped his hand upward. "Crazy busy. I hadn't planned on working so hard but the crowd was outrageous."
"That's good," his mother responded. "That means business is booming."
Malcolm nodded, drifting off into thought. A blanket of silence eased between them and minutes passed before he spoke again.
"I met someone today. My God, was she beautiful!" he exclaimed, the comment slipping out of his mouth before he could catch it. His eyes widened as he realized the words he'd just spoken. He shot his mother a quick look.
Miss Claudette lifted her gaze to meet her son's. She didn't bother to respond sensing there was more that he wanted to share as he questioned whether he should say anything at all. When he finally did speak she listened intently.
"Her name's Cilla. She was grabbing coffee this morning at Starbucks and we talked for a few minutes. She was funny . . . and smart," he said with a brief pause. "I think I really liked her."
Miss Claudette nodded. "Maybe you'll get a chance to see her again," his mother said. Her tone was calm, and hopeful. A hint of concern echoed in her inflection. "If anything can come of it you know you need to take it slow, and be respectful. I raised you to be a gentleman and the girls need to see that from you. You need to be the example they look to when those little boys start sniffing around them," she said as if it were necessary to remind him.
Malcolm nodded then smiled. "I'm not sure why I told you that. I'll probably never see that woman again."
His mother shrugged. "It sounds like you want to see her again and that means something. That's why you told me."
He contemplated her comment for only a brief second before ending the conversation. "I think I'll go on up and get a shower," he said, rising from his seat. "Good night."
Miss Claudette smiled back. She lifted her face upward as he leaned to give her cheek a kiss. "Sweet dreams, Son-shine. Mama loves you!"
"I love you, too, Mama."
If your book was optioned for a movie, what scene would you use for the audition of the main characters?
I would definitely use the opening scene when Malcolm and Cilla first meet. They have amazing chemistry from the start and I would want to see that undeniable energy between prospective cast members.
Malcolm smiled back as he gestured to the empty seat on the other side of the table. "Do you have a minute to join me?"
Cilla hesitated for a brief second before she said, "I think I do have a minute." She placed her beverage against the tabletop. She was only slightly surprised when he stood up and moved behind her, pulling out her chair. She tossed him a quick look over her shoulder. "Thank you."
He nodded as he sat back down. "My name's Malcolm. Malcolm Cobb."
"It's a pleasure to meet you, Malcolm. I'm Priscilla Jameson but everyone calls me Cilla."
"Cilla . . . that's a beautiful name. So, do you have a husband or a maybe a boyfriend I need to be concerned about, Cilla Jameson?"
She laughed. "Aren't you a little presumptuous?"
"Why would you say that?"
"We're just meeting. Why would you need to be concerned about any personal relationship of mine?"
His eyes danced over her face, amusement shimmering in his eyes. He shifted forward in his seat. "Because if you do have a husband, then I would have to recuse myself from pursuing you any further. If you just have a boyfriend…well…all would be fair in love and war."
She laughed heartily her head bobbing slightly. "Interesting." There was a momentary pause as they eyed each other intently. She shook her head. "No. I'm not married and I don't have a boyfriend. You?"
Malcolm grinned broadly. "I'm very single."
If you could have given your characters one piece of advice before the opening pages of the book, what would it be and why?
Love is a universal language. My characters may be African-American but their struggles and concerns and how they go about finding and falling in love isn't dictated by the color of their skin.

What are you currently working on? What other releases do you have planned for 2015?
I will have had a total of six books released this year so 2015 has been amazing! Prior to the release of Playing For Keeps, there was the first book in the Sultry Southern Nights series, Playing With Fire. I also brought back my Stallion Family series by introducing a new branch to the Stallion Family tree in Her Stallion Heart and Stallion Magic. Next is my novella, His Christmas Gifts in the holiday anthology, A Christmas Kiss. And the next book in my Boudreaux family series, Tuscan Heat will end the year with a bang!

Thanks for blogging at HJ!
Giveaway:

2 Print copies of PLAYING FOR KEEPS by Deborah Fletcher Mello
To enter Giveaway: Please complete the Rafflecopter form and Post a comment to this Q:

How do you feel about pursuing a relationship with someone who has teenaged children?
Excerpt from Playing For Keeps:
Cilla had already made herself comfortable at the corner table when Malcolm eased his way inside. She smiled brightly when she caught his eye, lifting two beverage cups in the air. Malcolm's grin was miles wide as he made his way to her side. It had been two whole weeks since he'd last laid eyes on her. He'd actually given up hope that they might run into each other again so he couldn't help but wonder what had brought her there.
"Good morning!" she chimed sweetly. "They told me this was your favorite. I hope they got it right," she said as she shot a quick look toward the Starbucks employee who was beaming at them both.
"I'm sure it's perfect," Malcolm said as he took the seat beside her. He was still grinning foolishly, the sight of her a welcome surprise.
"I thought I'd repay the favor," Cilla said, answering his unspoken question. "And I wanted to see you again."
Malcolm's eyes widened. He was taken aback by her comment. Any other woman and he might have questioned her motives. But there was something about the shimmer in Cilla's dark eyes that felt genuine. The words out of her mouth felt open and honest. He never gave a second thought to believing Cilla. It had been some time since he'd met a woman who felt so forthcoming when he knew so little about her.
He nodded. "I take that to mean I made a good first impression."
Cilla smiled. "You did all right," she said teasingly. Her laugh was magnetic and the more she smiled the more she made him want to smile.
"I didn't think I was going to ever see you again," Malcolm said matter-of-factly. "I kept looking for you at the club."
She nodded. "I've had a really hectic schedule. I still plan to come check you and your business out though."
"I hope you do. I think you'll have a good time. But I'm glad you're here now," Malcolm said, his voice sweet and rich like a thick blend of honey and molasses.
She laughed heartily, a blush of color washing over her expression. "So am I," she said as she leaned back in her seat.
She took a slow sip of her morning coffee, her gaze locking with his. She was excited to find him staring so intently as if he were trying to memorize each line and dimple of her profile. Staring back, their gazes danced together and she realized it would take very little for her to lose herself in the depths of his stare.
She closed her eyes and took a deep inhale of air as she shook her head from side to side. When she reopened them he was still staring, his bright smile radiating over her. She took another deep breath. She suddenly needed conversation to stall the rising emotion flowing between them.
"So, if you're at the club nights what do you do during the day?" she asked as she rested her cup against the table.
Malcolm shifted his own beverage cup next to hers. "Well, this morning I'm flying to Baltimore. I have an architectural business there and every few weeks I fly in to show my face and make sure things are on track."
"So you're running two businesses?"
He nodded. "I am. Two very successful businesses," he said, his broad chest seeming to push forward ever so slightly.
She found his bravado entertaining. "When do you come back?"
His eyes skated back and forth as if he were trying to remember his itinerary. "That depends. When are you going to have dinner with me?"
Cilla laughed. "When you get back from Baltimore," she said, her seductive tone matching his.
"Then I'll be back tonight." Malcolm grinned as he leaned forward in his seat. "What time should I pick you up?"
Excerpts. © Reprinted by permission. All rights reserved.

Book Info:
As an accomplished architect, single dad of teenage twin girls, and co-owner of The Playground, Raleigh's hottest jazz and blues club, it's an understatement to say Malcolm Cobb has his hands full. Add to that an ex-wife who knows how to bring the drama, it's no surprise he has little time or inclination for a personal life. But when he spots stunning, voluptuous Cilla Jameson, he's suddenly considering rearranging his schedule and setting aside his concerns. . .
Independent and successful, Cilla would love to be in love. But when it comes to men, she has a lengthy list of requirements. And "no children" is at the top. Yet she can't help being intrigued by Malcolm. He's handsome, fascinating, respectful–and up for a challenge. But is Cilla? After all, the man has baggage–and it is fully packed. Can she handle the ex who's determined to keep him single? Or the twins who are not quite the angels Malcolm thinks? She'll have to decide, if she wants to play for keeps. . .
Buy:
http://www.kensingtonbooks.com/book.aspx/31830
http://www.amazon.com/s/?field-keywords=978-1-61773-778-7
http://www.barnesandnoble.com/w/playing-for-keeps-deborah-fletcher-mello/1121098624?ean=9781617737787
http://www.booksamillion.com/search?query=9781617737787&where=All
http://www.indiebound.org/book/9781617737787
http://www.hudsonbooksellers.com/book/9781617737787


Meet the Author: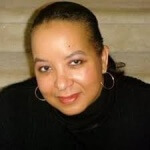 For Deborah Fletcher Mello, writing is as necessary as breathing and she firmly believes that if she could not write she would cease to exist. Her first novel, TAKE ME TO HEART, earned her a 2004 Romance Slam Jam nomination for Best New Author. In 2005 she received Book of the Year and Favorite Heroine nominations for her novel THE RIGHT SIDE OF LOVE. In 2008, Deborah won the Romantic Times Reviewers Choice award for Best Series Romance for her ninth novel, TAME A WILD STALLION.
A true renaissance woman, Deborah's many career paths have included working as a retail buyer and size model for a national women's clothing chain, a finance manager for a well-known beverage organization, a sales manager for an infamous candy company, a telecommunications administrator and corporate trainer for a hotel-owning company, an art gallery director for a world-renowned artist, and an administrative consultant for multiple organizations throughout the United States. Deborah is also a licensed real estate broker and general building contractor.
Born and raised in Connecticut, Deborah maintains base camp in North Carolina but considers home to be wherever the moment moves her.
I'm all over the internet! Readers can always find me hanging out somewhere online!
Blog: http://www.deborahmello.blogspot.com/
YouTube: http://www.youtube.com/user/TheDeborahMello
Twitter: https://twitter.com/DebbMelloWrites
Facebook: https://www.facebook.com/DeborahFletcherMello
Instagram: http://instagram.com/debbmellowrites
Pinterest: www.pinterest.com/debbymello