Today it is my pleasure to Welcome author
Carole Mortimer
to HJ!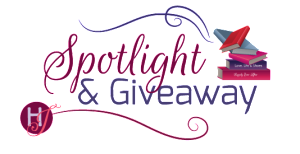 Hi Carole and welcome to HJ! We're so excited to chat with you about your new release, Pleasured by a Duke (Regency Unlaced 7)!
Hi
Please summarize the book a la Twitter style for the readers here: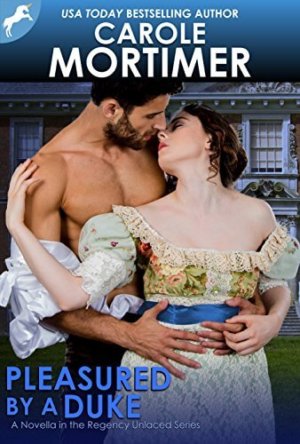 Having suffered the recent and violent death of her beloved stepmother, Tia is determined she will not lose Martin, her young stepbrother to his new guardian, Sebastian Falkner, the Duke of Stowmont.
But the person who murdered Tia's stepmother has followed her and Martin to London, putting both of them in danger.
Will Sebastian be able to keep Tia and Martin safe?
Or protect his heart, which he had believed was too cold and cynical to ever be given to any woman?

Please share the opening lines of this book:
"Not again!" Sebastian Falkner, the Duke of Stowmont, snorted his disgust as he threw down the letter he had been reading onto his desktop. "Lysander, is there a notice of some kind attached to the front door of Stowmont House in which I invite all motherless waifs and strays to enter?"
Please share a few Fun facts about this book…
The duke is a dark and sexy hero.
The heroine is more than a match for his arrogance, and because of this their conversation tends to be very amusing at times.
The hero's brother, Lysander, is the hero of the next book in the series, Seduced by the Marquis (Regency Unlaced 8). This book is now available for pre-order, with a release date December 20th
All of the books in the Regency Unlaced series are linked, either by the hero or the heroine, but they can all be read as standalone stories too.
What first attracts your Hero to the Heroine and vice versa?
The hero is a duke, and he becomes attracted to the heroine because, unlike most women in Society, she is not at all cowed by his title or him.
The heroine is attracted to the duke because he's very attracive, very arrogant, excites her in a way no other man ever has, and yet he makes her feel safe too, when she feels her life is being threatened.

Using just 5 words, how would you describe Hero and Heroine's love affair?
Sizzling hot love and danger.

The First Kiss…
His feelings could not be called virtuous now.
"Sebastian?"
He ceased to breathe as he looked down and found himself drowning in those eyes of an unusual shade of indigo. Horatia Chelford's eyes, he reminded himself sternly. A young woman he had yesterday believed to be wholly without any feminine attractions.
His cock did not agree as it once again strained against the material of his pantaloons in a way it had refused to do for any of the ladies the previous night. His shaft was now hot and throbbing, fluid leaking from the slit at the top. The aroma of his own musk now mingled, entwined, with Tia's feminine spice and caused his cock to throb in a demanding manner Sebastian found completely incomprehensible in regard to Tia Chelford.
Nothing about this woman appealed to his usual sexual preference for slightly plumper ladies with the wicked knowledge of carnal pleasure in their eyes.
Without revealing too much, what is your favorite scene in the book?
My favorite scene in Pleasured by a Duke takes place when Tia overhears a conversation she really should not have. I love this scene!
His brother shrugged. "Miss Chelford has a certain…presence."
Sebastian snorted. "She is a plain and bossy young miss!"
"Her hair is thick and shiny and of a rich brown, and would no doubt be quite beautiful if it were styled differently," Lysander insisted. "There is an intelligence in her eyes. They are also an unusual indigo color, and surrounded by thick lashes."
Sebastian grimaced. "She also has no tits to speak of, her waist is too thin, and her hips are far too narrow. No doubt her virginal pussy is equally as tight." He gave a snort. "I doubt it would be able to accommodate a cock with a girth any wider than a quill."
"I wondered if you would care to come upstairs and say good night to Martin, Your Grace, now that he has been bathed and fed."
Sebastian choked on his cigar for the second time today, eyes watering as he turned to look at Horatia standing in the now open doorway of his study.
If your book was optioned for a movie, what scene would be absolutely crucial to include?
I always think the scene where the hero and heroine meet for the first time is the most crucial. It sets the scene and establishes their characters.
"And who the devil are you, madam?"
To her dismay, it was the dark-haired gentleman who answered her. He snuffed out the cigar in a receptacle on his desk, instantly drawing her attention to his lean and elegant hands. She had always thought a gentleman's hands told one a lot about the man himself. Her father's hands had been square and solid, in keeping with his position as captain of a ship in His Majesty's Navy. The Duke of Stowmont's long, graceful hands said he had never worked a day in his life. Outside of the bedchamber, at least.
What on earth…?
Tia was slightly taken aback at the direction in which her thoughts had wandered. It was not her custom to look at a gentleman and immediately assess his prowess in the bedchamber. And yet something about the devilishly handsome gentleman seated behind the desk had now caused her to do so…
"And what do you mean by just walking in here without a by your leave?" The man who had identified himself as the duke gave his butler a censorious glance as the elderly man stood outside in the hallway behind Tia and Martin.
"My name is Horatia Chelford." She made a formal curtsey. "This is my brother, Martin. We are your new wards, Your Grace." She kept her gaze lowered, not out of modesty, but because she did not wish the duke to see any evidence of falsehood in her eyes.
Readers should read this book …
Because it's and very fun and very sexy read, with a wonderful arrogant Regency hero and the outspoken young heroine who captures his heart.
What are you currently working on? What other releases do you have planned for 2016?
I am currently writing Seduced by a Marquis (Regency Unlaced 8) for December 20th release
November 2016 – Capturing Caleb (Knight Security 3)
Thanks for blogging at HJ!
Giveaway:

Mobi or epub copy of Bk 6 in the series, Captured by a Gentleman Regency Unlaced 6)
To enter Giveaway: Please complete the Rafflecopter form and Post a comment to this Q: Do you reading tastes change in the winter months?
I find myself reading historicals rather than contemporary in the winter, sitting cosy by the fire!
Excerpt from Pleasured by a Duke (Regency Unlaced 7):
A nod of his head indicated she should occupy the wingback chair placed opposite his beside the fire. He put out his finished cigar as she gingerly seated herself on the edge of the chair, her black-booted feet barely touching the ground. "I believe I owe you an apology for the remarks you overheard earlier."
Her eyes widened, as if she were surprised he had chosen to refer to those remarks. "I am sure you had your reasons for making them, Your Grace."
"Sebastian."
She blinked. "Sorry…?"
"I realize from my behavior today that you will not have formed a favorable opinion of me." He grimaced at the truth of that. "But as we are to share this house for the next month, at least, and you will no doubt wish to continue visiting Martin afterwards, I really cannot abide such formality as Your Grace and Miss Chelford between the two of us forevermore. My name is Sebastian."
"My family have always called me Tia." She continued to eye him warily, as if she feared further verbal attacks upon her appearance. Or worse.
Sebastian nodded his approval of this diminutive of her name. He liked Tia much better than the hideous Horatia. Not that it particularly mattered what he did or did not like where this young woman was concerned. No matter what Lysander's opinion of her looks might be, she was nothing more than an irritation to Sebastian. An irritation he had unfortunately insulted in sexually graphic terms earlier.
He sighed. "Well, Tia, whilst my earlier remarks were unforgivably rude, they were not meant for female ears." Especially the ears of the woman they were describing.
"And that is your apology?"
He raised one dark brow. "I beg your pardon?"
Tia settled more comfortably in the chair, secure in the knowledge that Martin was already asleep, tired out from their long journey from Portsmouth to London.
Her chin lifted as she looked directly into those surprised black eyes. "I may never have been in a position to be a part of Society and therefore have no knowledge of how things are done there, but I am sure the remarks I overheard earlier were not fit for the ears of any decent woman, let alone the one to whom they referred."
The duke's jaw tightened at the rebuke. "Perhaps you would not have overheard them either if you did not keep bursting into a man's private sanctuary in that wholly unfeminine manner."
"You are now adding unfeminine to the list of my earlier faults?"
He appeared exasperated. "I said your manner was unfeminine, not yourself."
"Are they not one and the same thing?"
"I believe you are being deliberately confrontational."
"Am I?" It surprised Tia to realize she was enjoying the exchange. To acknowledge conversation with the duke was not only stimulating but amusing.
Excerpts. © Reprinted by permission. All rights reserved.

Book Info:
Sebastian Falkner, the Duke of Stowmont, having only recently relieved himself of the guardianship of one ward, by marrying her off to the man she loves, has now learned he has been named as guardian to a seven year old boy. To makes matters worse, that young boy is to be accompanied to Sebastian's London home by his stepsister, Miss Horatia Chelford.
From the moment Sebastian meets the plain but outspoken Tia he knows she is going to be a thorn in his side. But one he does not intend to suffer for any longer than he has to.
Except he very soon forgets he ever thought of her as being plain and unattractive, and sees only the fineness of her indigo eyes, the silkiness her ivory skin, and the sensuous allure of her highly responsive body.
Having suffered the recent and violent death of her beloved stepmother, Tia is determined she will not lose Martin, her young stepbrother, too. With that in mind, she is determined to establish a place for herself within the household of Martin's new guardian, Sebastian Falkner, the Duke of Stowmont.
But she had not expected that gentleman to be quite so coldly haughty and aristocratic, or so devilishly handsome. Indeed, Sebastian Falkner causes a hitherto unknown warmth and desire within Tia which blazes out of her control at the least provocation. And Sebastian can be very provoking.
But the person who murdered Tia's stepmother has followed her and Martin to London, putting both of them in danger. As a consequence, Sebastian is also put at risk, from a man who will stop at nothing to acquire what he believes was stolen from him.
Will Sebastian be able to keep Tia and Martin safe?
Or protect his heart, which he had believed was too cold and cynical to ever be given to any woman?
Book Links:

Meet the Author: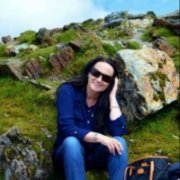 Carole Mortimer has written over 220 books, in contemporary and Regency romance, and is the Recipient of the prestigious 2015 Romance Writers of America's Lifetime Achievement Award. She is an Entertainment Weekly Top 10 Romance Author—ever, and also a 2014 Romantic Times Pioneer of Romance author. Carole was recognized by Queen Elizabeth II in 2012, for her "outstanding service to literature".
She is very happily married to Peter, they have six sons, and live on the beautiful Isle of Man.
Website | Facebook | Twitter |