Today it is my pleasure to Welcome author
Elizabeth Heiter
to HJ!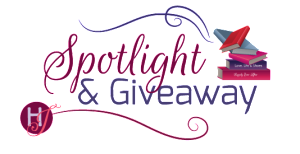 Hi Elizabeth and welcome to HJ! We're so excited to chat with you about your new release, Police Protector!
Please summarize the book for the readers here: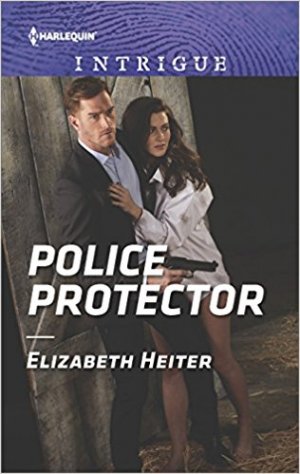 Police detective Cole Walker is a natural protector. So when forensics expert Shaye Mallory comes under attack, he insists he be the one to watch over her. The attacks on Shaye keep getting bolder, and Cole thinks they're connected to evidence she's analyzing. The problem is, Shaye's handled mountains of evidence, and he has to narrow it down fast, or he may lose Shaye as quickly as he's losing his heart.
Shaye Mallory left the police force when someone shot at her a year ago, and now that she's returned to the job she loved, she finds herself back under fire. She signed up to unlock forensic secrets in a lab, not dodge bullets. But if she wants to earn Cole's respect – and be worthy of his love – she needs to face the danger…and stay alive long enough to unravel the truth.

Please share the opening lines of this book:
She'd made it.
Shaye Mallory smiled as she juggled two bags of groceries and headed toward her ten-year-old sedan at the far end of the grocery store parking lot. She'd been back at work at Maryland's Jannis County forensics lab for a full week now.
A full week where no one had shot at her.
Please share a few Fun facts about this book…
Cole and Shaye both make appearances in the first book in the trilogy, Bodyguard with a Badge. I always knew Cole would be in it, but Shaye's role turned out to be a bit of a surprise. It was fun to show readers how everyone around Cole knew he had a crush on Shaye, and also to show how hesitant he was to do anything about it. It was a great setup for Police Protector, where I force them into close, constant contact when Shaye gets shot at and Cole decides only he can protect her.
I had a blast writing Cole's partner in the police force, Luke Hayes. When Cole took on unauthorized protection detail for Shaye, of course Luke came along to help. And he spent a lot of time hassling Cole to stop fooling himself and make a move. One of these days, I hope to give Cole a chance to hassle him back (because I already have a heroine in mind for Luke).
Please tell us a little about the characters in your book. As you wrote your protagonist was there anything about them that surprised you?
In some ways, Cole and Shaye have the same hangups about being together – neither thinks they're good enough for the other. But those hangups stem from totally different things: Cole, a foster kid who was tossed out of the system at 18 to make it on his own, and took on any job he could to help ease his two younger foster brothers through their transitions at 18, wants the best for Shaye. And he doesn't think a blue-collar detective who's often in the line of fire is it. Shaye grew up with a close-knit, supportive family and what she considers a pretty easy life in comparison to Cole. And now, he's looking out for her once again, protecting her from whoever is determined to kill her. She thinks she'll never be courageous or strong enough for a man like Cole, no matter how long she's had a crush on him.
One of the things that surprised me was how well (and easily) Shaye fit in with Cole's brothers (and how much they were rooting for Cole and Shaye to get together, even in Bodyguard with a Badge). I knew Andre and Marcos would like Shaye, and that they knew of Cole's crush on her, but I was surprised just how invested they were from the start (I think they knew before Cole did that she was the woman for him!)
If your book was optioned for a movie, what scene would you use for the audition of the main characters and why?
If Police Protector were made into a movie, I'd probably use the scene where Shaye discovers that Cole is doing an unauthorized stakeout on her house to protect her after she's been shot at. Not only does that scene show their mutual attraction and determination to fight it, but also probably gives readers a hint that resisting each other is probably futile:
"What are you doing?"

"Keeping an eye on things," Cole said. "Just until we catch the shooter."

She scowled but didn't look at all intimidating in her nightgown. It was cotton, basically a big T-shirt, but on Shaye it somehow looked sexy. Especially with her hair spilling around her shoulders, loose and rumpled.

"I told the chief I didn't need protection." Her words lost some of their anger as he continued to stare at her, trying to keep his gaze on her face. As if she suddenly realized what she was wearing, she tugged the hem of her nightgown farther down her legs, her gaze darting to Luke and back again.

Then she spun around. Just when he thought she was going to demand he leave and call the chief about his unauthorized stakeout, she called over her shoulder, "This is unnecessary. But if you're going to insist on being here, you shouldn't sleep in the truck. Come on. You can stay with me."

A million images rushed through his brain, most of them involving that nightgown on the floor, and Cole knew he should refuse and climb back in the truck with his partner. Instead he followed Shaye inside.
What do you want people to take away from reading this book?
I want people to take away a couple of things: First, the strength of the family bond (whether it's genetic or chosen) and what a difference a support system can make (because while Cole gave up so much to be that support system for his foster brothers, in this book, they're both willing to help Shaye however she needs, simply because she matters to Cole). Second, that no matter your circumstances or where you came from, you should value yourself and recognize the strengths that got you where you are (and where you're going).
What are you currently working on? What other releases do you have planned for 2017?
Right now, I'm working on a standalone thriller. Coming up after Police Protector is the third book in The Lawmen: Bullets and Brawn trilogy, Secret Agent Surrender. This is Marcos's story and it releases next month!

Thanks for blogging at HJ!
Giveaway:

A signed copy of Police Protector by Elizabeth Heiter. *Open Internationally*.
To enter Giveaway: Please complete the Rafflecopter form and Post a comment to this Q:

The Lawmen: Bullets and Brawn series is connected by three foster brothers (who each went into law enforcement). What's your favorite way for series books to connect?
Excerpt from Police Protector:
After Shaye discovers Cole and Luke camped out outside her house and invites them inside, she confronts him, demanding to know why he thinks she needs protection (and afraid that the man who shot at her that day is connected to the gang shooting a year ago that originally drove her out of forensics). Cole tells her he doesn't think the two are connected and then…

"Then why are you here?"

"Because." His frown deepened, but instead of looking annoyed, he looked flustered.

She didn't think she'd ever seen him flustered. She tilted her head, curious. "Why?" she insisted. "If it was a total fluke and no one was targeting me, then what were you doing sitting on my street in the dark, watching my house?"

They were keeping something from her. She stared up into his light blue eyes, trying to find answers there. "It's gang related, isn't it? You think this guy wants revenge for last year?"

"Probably not."

"Then what?" she snapped, leaning even more on her uninjured leg. She wanted to sit, but he already had a height advantage. Plus, he was properly dressed in dark jeans and a button-down while she was dressed like a slob. And she needed answers. Needed the truth about what danger she was really facing. "What is it?"

"I can't take the chance," he barked right back at her.

She swayed, and it had nothing to do with her injury. "It is connected to the shooting from last year?" She had an instant flashback to being in that parking lot, bullets flying over her head as she hugged the pavement. To the panic, the absolute certainty she was going to die, and all the things she hadn't accomplished yet in her life.

"It's not connected to anything. Everyone thinks I'm crazy. But it's you, so…"

Her lips parted and she tried to find words, but there were none. Because all of a sudden, she saw what was underneath the anger and worry and frustration in his gaze. He was attracted to her. And not in a he'd-just-seen-her-in-her-nightgown kind of way, but genuine interest.

The realization slammed through her, shocking and empowering. The pain in her leg faded into the background as she took a small step forward, then leaned in.

For several long seconds, he stood immobile. Then something shifted in his eyes, and all she could see was desire.
Excerpt. © Reprinted by permission. All rights reserved.


Book Info:
She's become his whole world – and she's under fire
Ever since forensics analyst Shaye Mallory survived a police-station shootout, Detective Cole Walker has felt personally responsible for her wellbeing. Then another shooter takes aim at Shaye. Cole decides the only thing he can do is stay right by her side until he finds the man who wants her dead.
Cole knows that he must set aside his attraction to Shaye if he's going to do his job. But as the days – and nights – go on, it becomes harder and harder to resist his feelings. And, as danger moves ever closer to them both, Shaye realizes that her safety might cost her the life of the man she loves.
Book Links:

Meet the Author: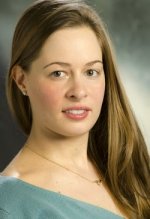 Critically acclaimed and award-winning author ELIZABETH HEITER likes her suspense to feature strong heroines, chilling villains, psychological twists, and a little bit (or a lot!) of romance. Her research has taken her into the minds of serial killers, through murder investigations, and onto the FBI Academy's shooting range. Her novels have been published in more than a dozen countries and translated into eight languages; they've also been shortlisted for the HOLT Medallion, the Daphne Du Maurier award, the National Readers' Choice award and the Booksellers' Best award and won the RT Reviewers' Choice award.
Website | Facebook | Twitter | GoodReads |