Today it is my pleasure to Welcome author
Sophia Henry
to HJ!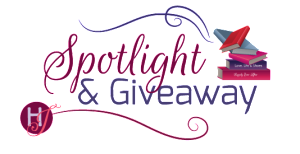 In Sophia Henry's blistering follow-up to Delayed Penalty, a good girl and a hockey hunk face off against expectations—and this match is guaranteed to see plenty of action.

Thank you so much for letting me join you today!

Please summarize the book for the readers here: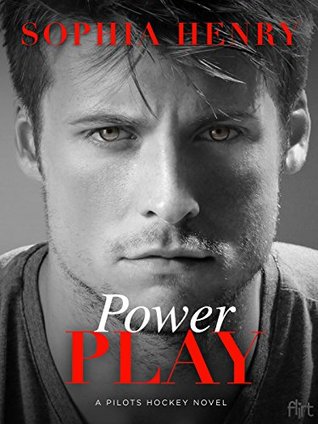 Gaby Bertucci wants to prove she's capable of taking over the family store when her dad retires. Then he suffers a sudden heart attack, and dashes her dreams by turning the store over to her slacker brother. She finds herself opening up to Landon Taylor, the long-time customer who saved her father's life, who's also her unattainable childhood crush.
Landon Taylor, hometown hero defenseman with the Detroit Pilots hockey team, just wants to stand out from the crowd and prove himself. As the second of four kids, he's always had to fight for attention. When Landon doesn't get called up to the NHL, he finds solace in Gaby, the timid cashier at his favorite store, who makes him feel special, even after the crushing rejection.
When Landon helps Gaby create a marketing plan to bring patrons to her faltering store, sparks fly. Then Gaby catches Landon stealing from her family's business, and she's hurt and angry for being so naive. Even though he says it's a misunderstanding, Gaby wonders if she can really trust him with her heart.

Please share the opening lines of this book:
Rule One: There's no such thing as love at first sight.
Lust at first sight, sure, but not love. Don't get me wrong.
Please share a few Fun facts about this book…
I love using authentic places in Detroit in my books. Kurz Dakota Inn Rathskeller is a real German beer hall style restaurant in Detroit. And they really have German sing-a-longs. I would to recommend it anyone visiting the Detroit area.
I like readers to have their own interpretations of what they think my characters look like. That being said…In my head Landon looks like Brendan Smith of the Detroit Red Wings, while Gaby Bertucci resembles Emma Watson. Have you seen my Power Play Pinterest board? 🙂 https://www.pinterest.com/SophiaHenry313/power-play-pilots-hockey-2/
Landon's character may look like Brendan Smith, but his backstory was inspired by retired New York Rangers legend, Adam Graves. This article gives a brief explanation of the many good Graves has done. http://fulltiltnyr.com/season-thanks-rangers-alumni-continue-giving/ Graves is my kind of hero!
If your book was optioned for a movie, what scene would you use for the audition of the main characters and why?
Gaby works at a store that Landon's family have been patrons at for years, so they've known each other on a friendly level. In the second chapter, Landon tries to prove to Gaby that he isn't a stranger. They have a natural, easy way with each other and great banter. A scene with a fun exchange between Gaby and Landon would be the best for an audition, because actors would have to nail their banter. This snippet is toward the end of the scene after Gaby grills Landon with questions—all of which he answers right.
From POWER PLAY:
"How did you know that?" I glanced past him. A slight movement outside the door had caught my eye, but no customers walked through.
"Told you we weren't strangers."
"You're creeping me out. Seriously." I thought I held the championship belt for scary stalker. At least I had a reason: Landon Taylor, my vote for sexiest man alive and hottest hockey player in the AHL. But there was no reason for him remember random facts about me. "I'm not—anything."
"Or maybe you're everything."
"What?" My brain didn't have the capacity to wrap itself around everything going on right now. My dad had a heart attack. My crush alludes to me being everything—whatever that means. Can't think. Storage limit maxed out.
"I pay attention when it comes to you, Gaby."
"But why?" Surreal couldn't even begin to describe this moment.
"You were my first kiss." After sprinkling that confusing seed in my head, Landon spun around and walked out. Through the front window, I watched him thread his fingers together behind his head and raise them toward the clouds in a stretch as he disappeared from my line of sight.
What do you want people to take away from reading this book?
"Courage doesn't always roar. Sometimes courage is the little voice at the end of the day that says I'll try again tomorrow." Mary Anne Radmacher.
I love this quote, because all too often people think courage is boisterous and loud, when sometimes that's not the case at all. Introversion is not weakness. Be kind and accepting of others, because you never know what someone is going through at any particular time in their life.
What are you currently working on? What other releases do you have planned for 2016?
Right now, I'm working on edits for INTERFERENCE: Pilots Hockey #3 and I'm writing UNSPORTSMANLIKE CONDUCT: Pilots Hockey #4. Both will be out later in 2016.

Thanks for blogging at HJ!
Giveaway:

Ebook: POWER PLAY by Sophia Henry (Via Amazon)
To enter Giveaway: Please complete the Rafflecopter form and Post a comment to this Q:

I love music. I have a playlist for every book I write. Sometimes a certain song or album inspires a scene. I love to find new music as well. When you need to get inspired or pumped up, what song do you put on?
Book Info:
Beneath her innocent facade, Gabriella Bertucci has her reasons to be standoffish with guys. Especially guys like Landon Taylor, a star defenseman on the minor-league Detroit Pilots and the object of a serious crush since he first walked into her family's market. But when Landon comes through for her in a moment of crisis, Gaby starts to wonder if there might be more to Landon than hard muscles and fast skates.
Landon isn't afraid of telling Gaby that he's got it for her bad. The problem is, she seems unwilling to believe it. And though Landon enjoys his reputation as a cool-headed athlete, he hates losing—both on the rink and off. It's his competitiveness that makes him so damn good at what he does . . . but it also makes him just a little bit complicated.
One minute Gaby's tempted to give in; the next, she's getting cold feet. How can she trust a guy who's destined for bigger and better things to stick around? Then again, when Landon pulls her close with those powerful arms, the only thing that matters is right now.
Amazon  //  iBooks  //  Barnes & Noble  //  Kobo  //  Books-A-Million  //   Google Play


Meet the Author: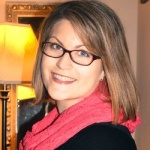 Sophia Henry, a proud Detroit native, fell in love with reading, writing, and hockey all before she became a teenager. She did not, however, fall in love with snow. So after graduating with an English degree from Central Michigan University, she moved to North Carolina, where she spends her time writing books featuring hockey-playing heroes, chasing her two high-energy sons, watching her beloved Detroit Red Wings, and rocking out at concerts with her husband.
Website  //  Facebook  //  Twitter  //  Instagram  //  Pinterest