Today it is my pleasure to Welcome author
D. D. Ayres
to HJ!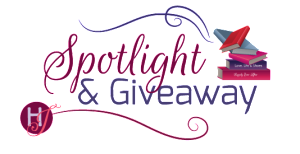 Hi D. D. Ayres and welcome to HJ! We're so excited to chat with you about your new release, Primal Force!
Passion is always worth fighting for…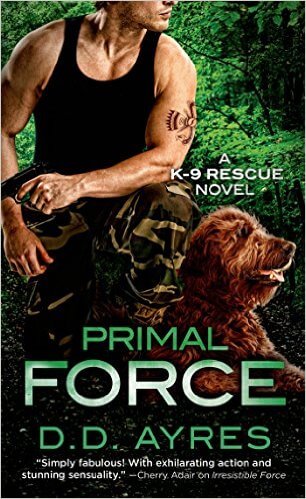 Jori Garrison trains dogs for Warrior Wolf Pack, which provides service animals for disabled veterans. Four years ago, she was wrongly convicted of a crime–thanks to her no-good ex- fiancé. Now she just wants to live her life in peace with her beloved dogs. No men, no complications. But it's hard to play it cool when a lethally hot male is on her tail–and the attraction is fierce, mutual, and dangerous….

PRIMAL FORCE

Lauray "Law" Batisse is a Military Police veteran who was wounded in Afghanistan. Haunted by the loss of his K-9 partner in combat, he's reluctant to accept a service dog named Samantha into his life. But once he meets her trainer–the gorgeous Jori Garrison–he can't fight his primal instincts. And neither can Jori. This sexy alpha male might be the only man strong enough to unleash her desires. And when unseen enemies start hunting them down, he and his new K-9 partner might be her only hope…to survive.
If you have to pick your favorite scene:
My favorite scene in Primal Force is actually a three-way.  No, not that kind of three-way!  It's a man-dog-woman Point of View of a relationship.  That's why I'm thrilled that iBooks has chosen, Lauray "Law" Battise, the hero of Primal Force, for this month's Find Your Book Boyfriend feature.  Law doesn't make it easy to love him.  In fact, from two female points of view, it requires a lot of work.  But he's worth that struggle.

Law

Lauray "Law" Battise jerked awake to the wettest kiss
of his life. There was plenty of tongue and heated breathing
and—um, she might have brushed first. Her breath was
two Tic Tacs short of yummy. Well, hell. It was war time.
He needed release, anything to block out the memories.
Resigned, he reached for his bed partner, already hoping his
nightmare hadn't preempted the possibility of a morning
hard-on.

Instead of an armful of warm naked woman, he embraced
a heavy muscular body encased in curly dense fur.
Law opened his eyes and frowned down the length of
his nose at his unwelcome bed companion. Sixty- five
pounds of dog the color of a rusted- out car lay stretched
out on top of him, her muzzle just touching his chin.
Even through the haze of his flashback, he knew the dog
was evaluating his odor, teasing apart the cocktail of
chemicals called pheromones, to test whether he was still
in the throes of a full- blown episode.

Calm but alert, she licked at the sweat running from his
chin whiskers down onto his throat then paused to gaze at
him with golden- brown eyes of concern.
He pointed at the floor. "Heruntersteigen."

She merely stared at him.

"Heruntersteig—" Oh, right. Civilian dog. She didn't
know German commands, the language of most military
and civil law enforcement K-9s. This docile pooch only
knew words like fetch, sit, heel, and go potty.

"Get down."

She immediately did as he asked. But moved no farther
away than the side of his bed, where she stared at him with
soft doggy eyes.
Samantha
Samantha watched with concerned eyes as her Alpha
dressed himself. She knew he was Alpha because of the
tone of his voice and strong virile scent that labeled him
the dominant partner.

She smelled others things on him as well, like anger,
fear, and anxiety. She didn't like those smells. They made
her uncomfortable, much like the veterinarian's office.

As the Alpha passed her, Samantha pushed her nose
forward and sniffed his pant leg.
"Don't."

She drew back. His tone was harsh. As if she'd done
something wrong. Didn't he know? She was trained to pay
attention, and to find ways to make the fear and anxiety
stop when those pheromones emanated from him. She had
done that this morning, even if he didn't seem to understand
at the time why she had woken him. That was okay.
He would learn. He was her chosen Alpha.
Jori
Though she had had only the briefest glimpse, there
was no mistaking those broad shoulders stretching the
limits of his olive- drab T- shirt. Or the Native American
tribal tattoo riding the heavy biceps of his left arm.
Lauray Battise.

For three days Jori had been working with him and the
other four veterans who had come to receive a ser vice
dog from Warriors Wolf Pack. Despite all her efforts to
dismiss her feelings, heat simmered beneath her skin
whenever he was around. She literally had the hots for
the man. Too bad he wasn't even remotely likable.
"Might as well tell you, I'm turning the dog back in today."

Surprise darted through her. "Samantha? Why?"
He gathered up his items and change before turning
fully toward her. "Let's just say I'm not a doodle kind of
guy."

It didn't take effort to process that bit of macho attitude.
No doubt a poodle mix was too cuddly for his image.

She offered him a sly look. "Too much dog for you?"

He slanted a stare down at her that made her vividly
aware of the six- inch difference in their heights. Did he
have to make everything a contest? Yes. Probably. Because
he could so easily win. Walking intimidation.

She held on to her smile. "Come on, Mr. Battise. Sam's
so well trained, a two- year- old could handle her."

"Do I look like a toddler to you?"

What he looked like was a man- sized helping of trouble
for a woman with too much imagination, and too little
opportunity to exercise it.
Giveaway:

2 Print copies of Primal Force (A K-9 Rescue Novel) by D. D. Ayres
To enter Giveaway: Please complete the Rafflecopter form and Post a comment to this Q:

Ever meet a guy and think,"He could be the one,"? – only to realize later, "He needs a lot of work.  But he's got possibilities."  How did it work out?
Meet the Author:
A veteran author of romance and women's fiction, D.D. Ayres is new to Romantic Suspense. She believes the lure of romance is always the human connection. Put that connection in physical jeopardy, and and we learn a bit moreabout who we really are.
With her K-9 Rescue series, D.D. hopes you will enjoy her sexy, suspenseful portrayals of K-9 teams at their best.
D.D. lives in Texas with her husband and a soft-coated Wheaten terrier named Zoe.
Buy Links: