Today it is my pleasure to Welcome romance author
Tawna Fenske
to HJ!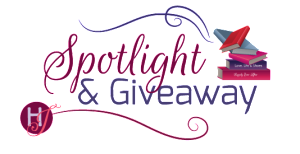 Hi Tawna and welcome to HJ! We're so excited to chat with you about your new release, Protector for Hire!
Tell us about the book with this fun little challenge using the title of the book: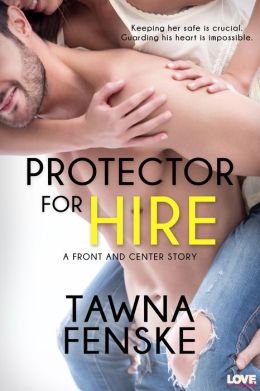 P is for: Um, is this a family-friendly blog? Because I can think of a couple p-words that fit right in with this book (so to speak).
Ahem, in all seriousness, I'm going with Pop-Tart. My gruff, reclusive hero, Schwartz, has a secret weakness for them.

R is for regrets. While my book is a romantic comedy, there's some serious stuff underlying it, including the reason Schwartz isolated himself in the Montana wilderness 10 years ago.
O is for opposites. They do tend to attract, don't they? Especially a fashion-obsessed city girl and a surly, secretive mountain man who looks like the love child of Bigfoot and an NFL linebacker.
T is for togetherness. There's a whole lot of it when you're forced to hide out together in a remote mountain cabin.
E is for earnest. I think my editor originally expected me to draw humor from my city slicker heroine bumbling naively aound the wilderness, but that's not exactly how I chose to play it. Janelle may be ill-equipped for life in the woods, but she's earnest and eager to learn. It's a trait Schwartz admires in her.
C is for critters. There are a lot of them in this book, including Sherman (Schwartz's wolf/dog hybrid) and oodles of wildlife ranging from moose to cougars.
T is for town. While 75% of the story takes place with Schwartz and Janelle holed up in the cabin with only each other for company, there are a couple scenes set in the nearest town several hours away. Since I lived in a remote Montana cabin right after college, I know how stir crazy you can become if you don't occasionally venture out and interact with other humans.
O is for orgasm. There might be one or two in this book.
R is for Redemption. Hey, it's a romance novel starring a hero having a tough time forgiving himself for something that happened during his military service. You've gotta figure the happily-ever-after will include some sort of redemption, right?
Please share the opening lines of this book:
Am I allowed to cheat and throw in several extra lines? Because if you let me add just a few more, I feel like it's a pretty darn good overview of the tone of the whole book. If not…uh, well, it sounds kinda like a tea party.
Schwartz slammed the chipped brown coffee mug on the
oak table in front of the brother he hadn't seen for nearly
ten years.

"Cream?" he offered.

"No." Grant reached for the mug and peered into it as
though assessing the contents. "No cream, thanks."

"Good. I don't have any."

"No sugar, I assume?"

"Do I look like a guy who has sugar?"

"You look like a guy who has bombs stashed under his
bed. Seriously, what's with the beard?"
Please share a few Fun facts about this book…
Like I mentioned earlier, I really did live in a remote mountain cabin in the middle of nowhere Montana when I was 22. Unlike my novel, it wasn't all that exciting and romantic.
This is the fourth book in the Front and Center series, though I've written all of them so they can be read as standalone books. Is it okay to admit this book is my favorite of the four?
Schwartz's wolf/dog hybrid is based on a similar animal owned by my landlord when I was in college in Montana. Like Sherman, Griz was huge, fierce-looking, and ridiculously sweet.
Writing dialogue for Schwartz was some of the most fun I've ever had with my clothes on.
Not only did I get to curse a lot, but I got to trot out some of driest, wittiest lines I've ever written for a character.
My critique partners tease me for writing so many sex scenes that take place in a shower. I reached a point with this story where I realized I'd inadvertently landed yet another set of characters in a shower together with things getting hot and heavy. I was determined not to give my pals more fodder for teasing, so I found a way to relocate Schwartz and Janelle before the big moment.
Was there a scene in this book that was harder to write than others?
Without giving too much away, I'll say there's a scene involving a potentially dangerous animal and an "us or him" situation. My hero and heroine were in serious peril, but I'm an animal-loving softie who can't even squish bugs. So how on earth could I handle the scene in a way that was realistic? Readers will have to wait and see if I managed it.
What do you want people to take away from reading this book?
I want them to laugh hysterically and feel tingly in the swimsuit area.
Thanks for blogging at HJ!
Giveaway:

A digital copy of Best Man for Hire by Tawna Fenske.
To enter Giveaway: Please complete the Rafflecopter form and Post a comment to this Q:

Protector for Hire is very much a "fish out of water" story with two people forced into a situation that's totally outside their comfort zone (often with hilarious results). Can you share a time you've been in a situation that was sooooooo not your thing? How did you handle it?
Book Info:
Keeping her safe is crucial. Guarding his heart is impossible.
Haunted by his time in Iraq, former soldier Schwartz Patton goes off the grid, retreating deep into Montana's untamed wilderness. Now, ten years into his self-imposed solitude, his brother tracks him down and asks for a favor. A woman is in danger, and she needs help…and Schwartz is the only one who can protect her.
Designer-loving city girls like Janelle Keebler don't belong in the wilderness. Unless, of course, they're witnesses to a murder by their psycho drug-trafficking ex-husbands. Still, Janelle can't help the immediate physical response she has to her sexy-as-sin protector that leaves her wanting more than she could have ever imagined. Even if he does make terrible coffee…
Every word, every touch, every kiss ignites a need Schwartz thought he'd lost forever. He can't stop the desperate attraction simmering between him and Janelle, even if he wanted to. Even if it means it could get them both killed.
Buy links can all be found on the Entangled page devoted to the book: http://www.entangledpublishing.com/protector-for-hire/


Meet the Author: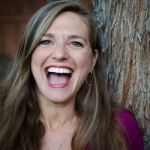 Tawna Fenske is a romantic comedy author who writes humorous fiction, risqué romance, and heartwarming love stories with a quirky twist. Her offbeat brand of romance has been praised by Booklist as "A tame Carl Hiaasen on cupid juice," and RT Book Reviews nominated her debut novel for contemporary romance of the year. Tawna is a fourth generation Oregonian who can peel a banana with her toes and who loses an average of 20 pairs of eyeglasses per year. She lives in Bend, Oregon with her husband, step kids, and a menagerie of ill-behaved pets.
Web: http://www.tawnafenske.com
Blog: http://tawnafenske.blogspot.com/
Twitter: @tawnafenske
Facebook: https://www.facebook.com/tawnafenske
Goodreads: https://www.goodreads.com/author/show/4633448.Tawna_Fenske