Today it is my pleasure to Welcome author
Sarah-Jane Stratford
to HJ!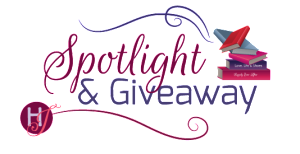 The Great War is over, and change is in the air, in this novel that brings to life the exciting days of early British radio…and one woman who finds her voice while working alongside the brilliant women and men of the BBC.




Please summarize the book for the readers here: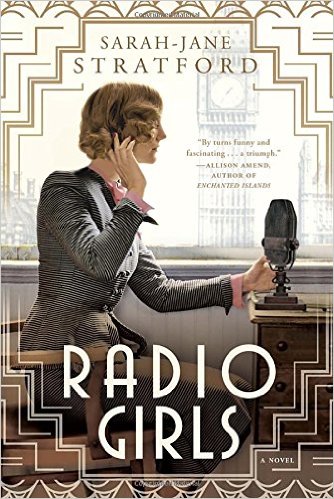 Radio Girls is about the pioneering women in the BBC of the 1920s, when radio was in its infancy. It follows two women in particular, the real-life brilliant, radical first Director of Talks, Hilda Matheson, and her secretary, the fictional Maisie Musgrave, a shy and uneasy young woman who comes to find – and use – her voice.

Please share the opening lines of this book:
She ran, weaving in and out of the startled pedestrians, but her pursuer was still close on her heels. 
All their meticulous planning, all that work in spinning the web and catching all these flies, but they hadn't factored in this possibility: the chance that the papers in her bag were worth so much that someone would chase after her to get them back.
Chase after her with a gun.
Please share a few Fun facts about this book…
This was a research-intensive project and I was fortunate to get to spend a few weeks in the UK to do some of it. As luck would have it, the Science Museum in London had just opened a new exhibition on broadcasting and featured the original 2LO transmitter – which plays a pivotal role in the story – as part of the display.
One short word unlocked a great deal of Hilda's character – she used BBC stationery to write some personal letters. On the back of the memos was printed 'DO NOT WRITE ON THIS SIDE' three times running down the page. Hilda wrote under one of the warnings, "Shall!!" before she continued her letter.
As I careened towards the end of my first draft, I became obsessed with the musical Fun Home and listened to a few select songs at every break. Ring of Keys FTW!
Please tell us a little about the characters in your book. As you wrote your protagonist was there anything about them that surprised you?
Maisie, when we meet her, is very much the opposite of what we expect from a young woman in the mid-1920s, though she does have a bob. She's quiet, poorly dressed (because she's poor), and hoping to find a husband. She grows and changes enormously at the BBC, largely thanks to the vibrant and vivacious Hilda. In the early drafts, she didn't have a friend her own age, but a minor character named Phyllida suddenly blossomed and she and Maisie became BFFs.
If your book was optioned for a movie, what scene would you use for the audition of the main characters and why?
When Maisie starts at the BBC, she's assigned to assist both the executive secretary to the Director-General, and work part time for the Director of Talks. She doesn't yet know, however, that the Director of Talks is a woman. How she and Hilda initially interact uncovers a lot about the characters – I love Hilda's easy-goingness and good humor and how well she reads Maisie, while Maisie is simply stunned to find herself working for a woman with real power.
The door was ajar. Maisie peered in and saw a severely tidy desk. There seemed to be a building block in the in-tray, but as Maisie drew closer, she realized it was only correspondence stacked so meticulously as to appear smooth. A half-written letter in a rather scrawly hand lay on the blotter. A pile of books. A green leather diary. Maisie chewed her lip as she studied the desk, wondering where to lay her burden.
"Hallo. Is it anything urgent?"
Maisie shrieked, and the papers went flying again. She whirled to see a woman sitting on the floor by the replace, smiling up at her. "Are you off your nuts?" Maisie cried, surprising herself both by the decidedly American expression she hadn't realized she'd ever known and the volume of her speech, which showed that she'd learned one thing from Georgina: how to project to the upper balcony.
"Steady now," the woman advised, her smile broadening. "Carry on like that and you'll be part of the transmission. Indeed, they'd hardly need the tower."
The head of a grim-faced young man in tortoiseshell glasses slithered around the door and glared at Maisie.
"What was all that ruckus? It's not a mouse, is it?"
"Hardly," the woman on the floor responded, her gaze boring into Maisie.
"So what's the matter with you?" the man scolded Maisie. "Pick those up. Don't you know how to deliver things? I've always said girls have no place working in—"
"Now, Mr. Fielden, do calm down. You're in danger of being ridiculous," the woman chided. "The young lady was simply startled by my presence, and you must agree, I am astonishing."
Fielden's thin lip, unimproved by his haphazard mustache, curled. Maisie could feel how much he longed to keep scolding her.
"I shall handle this," the woman concluded. Her voice was pleasant, cheerful, but rang with an absolute command that would not be countered.
Fielden nodded obediently, and his head slid back around the door.
The woman chuckled. Maisie couldn't understand her ease. If she had been caught lounging on an office floor—not that she would ever contemplate such an action—she'd be lucky to retrieve her hat and coat before being shown the door. But this woman took a luxurious sip of tea, set her cup on a lacquered tray, and swung to her feet with an almost acrobatic leap.
"Now, then, what were you delivering?"
"Er . . ." Maisie bent to gather the papers, now far beyond hopeless and well into disaster.
Why didn't I just look for work picking potatoes?
The woman helped her up, and Maisie balanced the papers on the desk.
"Are you . . . ? I, er, I thought the director of Talks didn't have a secretary," Maisie said, her hands still shifting through the papers to hide their trembling.
"Not as such, no, and that's something that badly needs rectifying," came the jaunty reply.
Excerpts. © Reprinted by permission. All rights reserved.

What do you want people to take away from reading this book?
I hope readers enjoy spending time in the 1920s and have a sense of how exhilarating it was to work in a brand-new field. I also hope they think about what has – and hasn't – changed for women in the workplace and broadcast journalism in particular.
What are you currently working on? What other releases do you have planned for 2016?
I've always got a number of irons in the fire, but I'm working on another novel for Berkley set during the time cinema was changing over from silent films to sound, when women were struggling to make further inroads in the medical field.

Thanks for blogging at HJ!
Giveaway:

Print copy of RADIO GIRLS by Sarah-Jane Stratford
To enter Giveaway: Please complete the Rafflecopter form and Post a comment to this Q:

Have you ever had a mentor in a job who helped you find your feet? How so?
Book Info:
London, 1926. American-raised Maisie Musgrave is thrilled to land a job as a secretary at the upstart British Broadcasting Corporation, whose use of radio—still new, strange, and electrifying—is captivating the nation. But the hectic pace, smart young staff, and intimidating bosses only add to Maisie's insecurity.
Soon, she is seduced by the work—gaining confidence as she arranges broadcasts by the most famous writers, scientists, and politicians in Britain. She is also caught up in a growing conflict between her two bosses, John Reith, the formidable Director-General of the BBC, and Hilda Matheson, the extraordinary director of the hugely popular Talks programming, who each have very different visions of what radio should be. Under Hilda's tutelage, Maisie discovers her talent, passion, and ambition. But when she unearths a shocking conspiracy, she and Hilda join forces to make their voices heard both on and off the air…and then face the dangerous consequences of telling the truth for a living.


Meet the Author:
SJS is an author and essayist who has written for the Marie-Claire, The Guardian, Boston Globe, Los Angeles Review of Books, Slate, Salon, and Guernica, among others. She is also a member of WAM! (Women, Action, and the Media). You can follow her on Twitter @stratfordsj. www.sarahjanestratford.com