Today it is my pleasure to Welcome author
Ashley Suzanne
to HJ!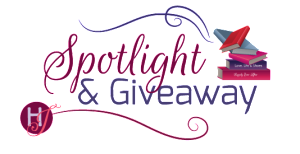 In the debut of Ashley Suzanne's blistering-hot Fight or Flight series two sparring partners put their hearts on the line and push their bodies to the edge.
Please summarize the book for the readers here: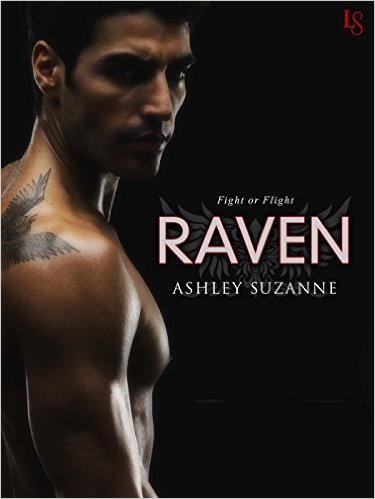 Raven is the story of a character I fell so hard in love with I couldn't stop writing to save my life. Rian Fields was a young woman when her life was shattered, leaving her on her own in a cruel, unrelenting world. Her childhood best friend, Garrett Rhodes, left for the Army, only to come back and find Rian (pronounced Ryan) far worse than he left her. This is a story about second chances, maybe even thirds, finding yourself and doing whatever it is that makes you happy, regardless of other's opinions. Rian, my sweet, fiesty Raven takes the world by storm, leaves it all on the mat, fights hard and loves harder, and with Garrett by her side, she's unstoppable.

Please share the opening lines of this book:
"It doesn't matter if you're a man or a woman, you're gonna wanna get in our next contender's pants. . . . Show some love for our hometown legend, the Switch Hitter!" I snort at the name, expecting to walk out and see a fighter carrying a baseball bat. What do ya know? No bat in sight. Extra reinforcements might not have been a bad idea since I'm on fire and ready to bust the bricks off this clown.
Please share a few Fun facts about this book…
The story started out because I wanted to write a strong heroine. I wanted an entire series about women empowerment and taking the "leading" roles away from the men. I have plans for the other women I wanted to write about, one being Rekindle and Smolder, two titles that I self published (Well, Rekindle is available and Smolder is due out later this fall) and revolves around women firefighters.
Raven has been, and might always be, the story I've written that I love the most. I'm not sure if it's because I relate to the characters so much, or because they kept me up for weeks on end writing it, but it's number 1 in my book.
I loved the name Gabriella. So much so that I named the hero's mother Gabriella. Little did I realize at the time, well, until my mom pointed it out last week, that Gabriella Rhodes is actually the name of my 2nd cousin. Crazy world. Hey Gabby!! Fun Fact #4: The opening scene in Cutter, the 2nd book in the Flight or Fight Series is so funny I've nearly wet myself laughing so hard. I might be the funniest thing I've ever wrote.
If your book was optioned for a movie, what scene would you use for the audition of the main characters and why?
Oh this is super easy. My heroine would be played by the most badass woman MMA fighter ALIVE Rhonda Rousey and the hero would be played by Ryan Guzman (I know right?!?) And I'd use the scene where Rian and Garrett are sparring in the ring. One thing leads to another and they end up naked, sweaty and breathless for reasons not intended. It's steamy, sexy and emotional. OMG, now I want to see this. Anyone wanna option Raven?!?
What do you want people to take away from reading this book?
I want people to take away a few things. I dive into some pretty deep issues, such as domestic violence, in this story. I want people to know, especially the women who may be in relationships where they're being abused, you HAVE to get out. It's going to be hard, it's going to be painful, and it's going to be terrifying, but physical abuse escalates. One shove, turns to a slap, turns to a punch, turns to a kick to the ribs, turns to bruises and broken bones, and turns to death. Ask for help. Find a way. There are people that will help you. Your life is a blessing and a miracle, do NOT let ANYONE take that away from you. And I really want everyone to know that life is hard, messy and cruel. But… BUT there's always something. Find something for YOU and just you. Make your life worth living. Change the course and break the cycle.
What are you currently working on? What other releases do you have planned for 2015?
Girls … I'm insane!!! As far as releases, I will have Raven in September and a self published book in the fall .. Smolder. BUT I'm working on like 5 projects right now. Some for Random House and some for myself. I like to keep it interesting and see how far I can push myself. It's all about the game, right?

Thanks for blogging at HJ!
Giveaway:

Ebook: RAVEN by Ashley Suzanne (Via Amazon / B&N)
To enter Giveaway: Please complete the Rafflecopter form and Post a comment to this Q:

Okay, lets see. The Apocalypse is upon us. You have to gather as much as you can to survive, while only packing a few items to keep you sane. If you could only take 3 books with you to read for the rest of time until the zombies get you, what books do you choose? I'm going to take "The Hatchett" to read to my kids, "Of Mice and Men" to read with my husband, and "Thicker than Blood" to read for myself.
Book Info:
Rian Fields is done being a punching bag. When Rian was thirteen, her only friend walked out on her, leaving Rian alone to mourn when she lost her mother three years later. Then he came back into her life senior year, igniting new desires—and breaking her trust permanently when he enlisted in the army. Now Rian has finally found an outlet for her rage against the world: mixed martial arts. But just as she's learning the ropes, Garrett Rhodes turns her life inside-out one more time.
As much they hurt each other, Garrett never got over Rian. So when he gets the call that she's in jail, he bails her out, no questions asked. The years have toughened her. Made her harder. Sexier. All she needs to make it as an MMA fighter is the right coach, and Garrett's man enough to train her. He just has to go toe-to-toe with "Raven," the fearless woman who takes control in the ring . . . without falling for Rian, the vulnerable girl who still drives him crazy.
Meet the Author: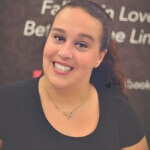 Ashley Suzanne has been writing as long as she can remember. As a youngster, she was always creating stories and talking to her imaginary friends. Thankfully, her parents also carried this love of fiction, and helped her grow into the writer she is today.
Ashley is a bestselling author and spends equal amounts of time writing and reading. Being the true book whore she is, Ashley would rather dive into a good book before going out of her house. Giving up her career in Real Estate, Ashley has officially moved to hermit status.
When Ashley isn't coming up with her next story, you'll most likely find her on the couch with a kindle in her hand (probably watching some crappy reality show while , annoying her husband by telling him all about her new book boyfriend or spending quality time with her two gremlins … Sorry, I mean adorable children.
I'm a dirty slut for Facebook. I don't think I'm ever not online. It's a sickness really. But, other than facebook, you can find me on Instagram @theashleysuzanne, Twitter @itsashleyyo, email AshleySuzanneAuthor@gmail.com and Goodreads. I check all my messages and respond quickly. I like to chat!