Today it is my pleasure to Welcome author
Lavinia Kent
to HJ!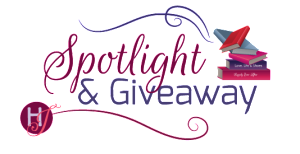 In Lavinia Kent's deeply sensual Regency romance Torn between duty and desire, London's most infamous madam fights for a future with the love of her life: an insatiable, ruggedly charming American sailor.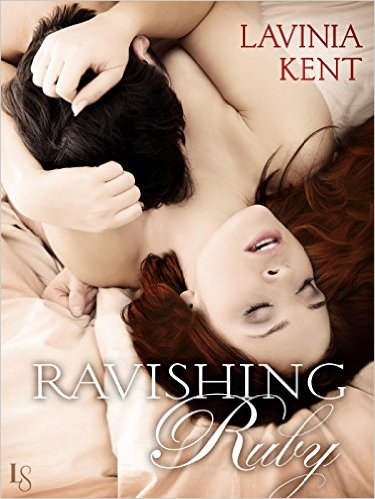 This is not the blog I was going to write. I'd planned to answer the interview questions, which I always enjoy.

And then I became obsessed – with a pair of earrings. And not just any earrings, but the earrings that Felicity wears in ne of the first scenes of THE FLASH, Episode Legends of Today. They are a small pair of diamond studs with a spray of small diamonds attached to the earring back. I WANT THEM.

But do I want the earrings, or do I want to be Felicity as she helps fight crime while looking perfect? And does it matter? How many movies have I watched while longing for a heroine's dress or shoes – or earrings? At eight, I wanted a ball gown from GONE WITH THE WIND. Later I wanted most of the wardrobe of the girls on BEVERLY HILLS 90210. And who can forget the red dress Julia Roberts wore to the opera in PRETTY WOMAN? Or, more recently, Mila Kunis's wedding dress in JUPITER ASCENDING? Or the blue dress in the new CINDERELLA? Or Olivia Pope's wardrobe? Or . . . I could probably fill up this whole blog and then another just thinking about the pieces of movie and TV fashion that I've dreamed of owning or even just touching.

But what about books? Are there dresses I've only read about that I desperately dream of? I know that there were some from picture books when I was a child. I had beautifully illustrated copies of both BEAUTY AND THE BEAST and THE LIGHT PRINCESS that I leafed through again and again, looking at the clothes. And I did once get my hair chopped off at chin level to look like the heroine of a YA novel whose title I can't even remember. I also wanted a dress that Arwen Evenstar wore in THE LORD OF THE RINGS (the book, not the movie) but when I've gone back, I couldn't find the description. Now I wonder if Arwen's dress lives only in my mind.

That's the tricky thing with books, both reading and writing. How much does the author give and how much does the reader already have? It can be a wonderful thing. I'm sure that every reader sees something different when reading the description of a wonderful dress, and that it becomes a dress that she would really love – a dress that perhaps has very little relationship to what the author planned.

When I'm writing it's very interesting. I often start with the most basic idea and let it grow. The heroine of my coming novel, RAVISHING RUBY, wears a pair of sapphire ear bobs that belonged to her mother. They are so large that everyone assumes they're paste, but she knows they're real. They're her security if everything else goes wrong.

When I first wrote about them, they were simply large sapphire earrings in my mind. I didn't really think about them, but as I mentioned them again and again they became real for me, and I began to search for pictures of them. It was wonderfully fun – if perhaps a bit time-wasting. But once I'd found them, and put them in Pinterest, then I could always be sure I knew exactly what they looked like and could even imagine what it would feel like to wear them.

Since then, I've done the same thing with many of the dresses my heroines wear. I love finding the perfect picture and then finding the situation for my heroine to wear it. One of my favorites was a blue velvet dress that Ruby wore even though everybody always thought she only wore red. I based this dress on one from a Regency painting and seeing it made it so real each time I described it.

I've since done the same with teacups and settees and sometimes whole rooms. As an author, I find it such a wonderful treat to be able to create a world filled with the items I'm obsessed with.

I don't know if Felicity's earrings will ever be worn by one of my characters, but one of my current projects is a contemporary, so who knows?

Are there any specific items from movies or books that you've longed to wear? I'd love to hear.

Thanks for letting me visit.


Giveaway:

Ebook: RAVISHING RUBY by Lavinia Kent (Via Amazon)
To enter Giveaway: Please complete the Rafflecopter form and Post a comment to this Q:

Are there any specific items from movies or books that you've longed to wear? I'd love to hear.
Book Info:
Emma Scanton's grandfather wants her to marry. Though he means well, he has no idea that his sweet, shy granddaughter leads a double life as the proprietress of Madame Rouge's. "Ruby" doesn't mean to disappoint her family—in fact, there's quite a bit about the job she would gladly leave behind—but she cannot bear the thought of losing her most beloved admirer: Captain Derek Price. What would she do without his muscular arms encircling her waist or his rough chin scraping her cheek? No, marriage is out of the question, for Ruby and for Emma.
Beckoned back to England to assume his role as heir to the family fortune, Derek will soon enter into a suitable marriage. But not without one last visit to see Madame Rouge. During the long months away, Derek could only think of Ruby: her luscious lips and cobalt eyes, the swell of her breasts against the bodice of her gown. Derek's rich, attractive fiancée, selected for him by his family, is perfectly lovely. But Derek wants the ravenous, ravishing Ruby . . . for far more than one night.
Meet the Author: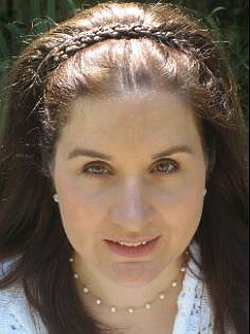 Lavinia Kent never knew that most people don't make up stories in their heads to pass the time. She still has a hard time understanding how those who don't survive the doctor's waiting room or a grocery store line without another world to escape into.
As the mother of three, Lavinia finds "leisure time" to be ever-elusive, but when she is not reading romance novels, she watches far too much HBO and reality television. It must also be noted that she has an encyclopedic knowledge of all things Buffy and the new Doctor Who.