Today it is my pleasure to Welcome author
Cara Connelly
to HJ!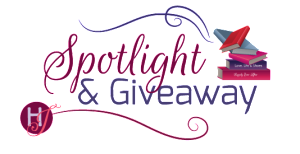 Hi Cara and welcome to HJ! We're so excited to chat with you about your new release, Ready To Rock!
Please summarize the book for the readers here:
Ready to Rock is suspenseful, emotional, and super sexy!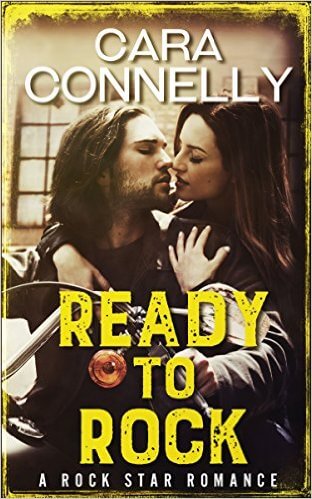 When Jack McCabe was a teenager, he rescued Lilianne Marchone from a burning car. Years later they meet again on a New York City street. Now Lil's a college student, and Jack's a rocker by night, construction worker by day, and full-time guardian of his orphaned cousin. Although it seems that destiny has brought them together, it's complicated. Lil's involved with someone else, and Jack has a hard-earned reputation for womanizing. Overcoming their past entanglements, as well as a host of other obstacles, puts their love to the test, and even puts their lives in peril.

Please share the opening lines of this book:
"Holy shit!"
Those were the last words my father ever uttered, and coming from him, they were shocking enough to tear my attention away from People magazine. I looked up, past his headrest, through the windshield, and the latest gossip about Brad and Angelina flew right out of my head.
Please share a few Fun facts about this book…
Some of the background in Ready to Rock comes from my personal experience with my own rocker (my husband) and his rocker friends.
Ready to Rock was originally twice as long as it is now…which means plenty of deleted scenes to put up on my website!
This book won Romance Writers of America's Golden Heart Award for best contemporary romance (under the title The Sinners), and is the prequel to my bestselling novel The Wedding Favor.
If your book was optioned for a movie, what scene would you use for the audition of the main characters and why?
I'd use the scene where Jack and Lil meet up on the street six years after he pulled her out of that burning car. Here's a snippet from that scene:
I stopped directly in front of him. "Jack? Jack McCabe?"
Surprise flickered in his eyes, but he said coolly, "Who's Jack McCabe?"
I pulled off my sunglasses. "He's the man who pulled me out of a burning car six years ago."
His eyes widened. "Well, hell," he breathed. Then he broke into a smile so dazzling that it literally knocked me back a step.
My God, he's gorgeous! His face was cut from the finest granite, rugged with two days' beard. His black hair was straight and glossy, falling loose to his shoulders. And when he stood up, he towered over me, six foot two and built like you dream about, narrow waist rising in a V to wide chest and broad shoulders, his long arms roped with the lean muscle of a man who earns it the hard way—by working, not lifting weights at a gym.
Touching one big hand to the small of my back, he started to walk, drawing me away from the rest of the guys. They were hooting and hollering, calling out to someone named Mac. I looked up at him, wondering if I was mistaken. He read the confusion on my face.
"They call me Mac here. You know, for McCabe."
"Oh." I nodded slowly. The whole thing was surreal.
He steered me into a coffee shop. "Hey, Mac." The barrista smiled indecently, squeezing her arms together so her breasts ballooned even higher out of her skimpy camisole.
"Hey, Gretchen. Two coffees." He reached in his pocket and gave her a ten without seeming to notice her cleavage. Then he touched my back again and guided me to a corner table. We sat down across from each other.
Flustered, I fiddled with my cup, taking the lid off and blowing on it. There were a million things I wanted to tell him, things I'd rehearsed, things I'd written in my journal . . . things I couldn't for the life of me recall now that I had the chance.
Then I met his eyes and my mind went even blanker. Outside, I'd been startled by their sea-green color. Here, in the dimmer light of the coffee shop, they were even more incredible, the velvety color of moss.
He gazed back at me, probably waiting for me to thank him for saving my life, but I just kept staring into his eyes.
"Are you a photographer?" he asked at last.
My jaw dropped. "How did you know?"
A slow smile spread across his face. "I'd like to say I'm psychic, but the truth is, that big camera you're carrying is a dead giveaway."
I'd forgotten about the Leica hanging from my shoulder. Blushing, I swung it around and set it on the table. "I'm just a student. At NYU. Studying photography."
I sounded like a half-wit, but he didn't seem to notice. While I was tongue-tied and sweating, he was perfectly relaxed, kicked back in his chair, almost slouching. His long fingers turned his cup idly on the table. He might have seemed disinterested if not for the way he was watching me. His eyes were very interested. Not checking me out—he'd already done that while I was walking toward him—but curious.
"So you've been living in New York?" he asked.
I nodded like a mute. Use your words, Lilianne. "Only since I started college. I'm a junior. I lived in Paris before that."
"Paris, Texas?"
"Paris, France. With my uncle and my cousin. They were the only family I had left."
He nodded slowly, as if that answered some question he'd been wondering about.
What do you want people to take away from reading this book?
I want people to get caught up in the story, to feel the emotions, and to live Jack and Lil's amazing love story along with them. They overcome so many obstacles, both emotional and physical. It's quite a ride, and I want people to enjoy it!
What are you currently working on? What other releases do you have planned for 2015?
I'm working on another series of contemporary romance novels, this one centered around the Manning family. The Mannings run to twins—Rebecca and Rhett, Jake and Meghan—who each have some form of enhanced instincts. Rebecca has a knack for finding lost objects, Rhett can tell if someone is lying, Jake is telepathic, and Meghan has a strong sense of empathy. The problem is, none of their talents is completely reliable or predictable, and when each of the twins meets his or her romantic match, their talents are bound to get them into trouble.

Thanks for blogging at HJ!
Giveaway:

I'm giving away a signed print copy of The Wedding Favor
To enter Giveaway: Please complete the Rafflecopter form and Post a comment to this Q:

If you could have any "supernatural" power, what power would you like to have?
Excerpt from Ready To Rock:
The scent of fresh-brewed coffee wafted through my window, enticing me out of a pleasant dream: I was sitting on the terrace of my uncle's chateau outside of Amboise, the morning sun glinting off the infinity pool, coffee steaming in a crockery cup. It felt so familiar. The comfort. The luxury.
The indoor plumbing.
With that last thought, I came fully awake, reminded that not only was I far from Amboise, I was at least twenty miles from an actual toilet.
Remembering the spidery outhouse I'd visited by flashlight the night before, I squeezed my legs together. How was I supposed to live without a toilet? Running water? A shower! Electricity, for crying out loud.
Nursing my grievances, I listened with growing bitterness to Jack and Ty yucking it up out on the porch. They were catching up, the lazy flow of their conversation punctuated by easy laughter. Resentfully, I threw back the blankets and stood up, determined to demand better accommodations. Even the Halfway House had a toilet, for Chrissakes.
I marched to the living room. But that was as far as I got.
What I saw through the screen door made me lose my resolve: the two of them sitting on the steps in their faded jeans and cowboy hats, Jack leaning back against the rail, a stalk of hay in his teeth, and Ty whittling at a stick, a pile of shavings at his feet.
They could've stepped out of time, fresh from a cattle drive.
As I looked on, Ty said something that cracked both of them up, and it struck me that I couldn't recall Jack laughing so freely before. He was more relaxed than I'd ever seen him.
My gaze rose beyond him to the yard, mostly rocks and yucca and mesquite. Patches of grass sprouted here and there, with scarlet flecks of Indian paintbrush dotted against the gray and green. To the south, the grassy meadow shimmered in the breeze, bluebonnets waving their lazy heads. Otherwise, we were surrounded by woods—oak, pecan and cottonwood.
It was rugged country, untamed and unwelcoming to a city girl like me. But not to Jack. He was built for this land; for the labor and the beauty, both. As I watched, he tilted his hat back to follow the flight of an eagle overhead. What was electricity next to that? What was running water? Conveniences, not necessities. They made life easier, not happier.
He brought his cup to his lips, eyes closing to savor the strong aroma. And it was suddenly so clear to me. Too much of the outlaw ran in his veins for him ever to be content in the city.
All he needed, all he really wanted, was a campfire, a clear spring, a good cup of coffee. And me.
Then and there, I decided that I wouldn't complain. I'd bathe in the stream and pee in the outhouse, cook on the woodstove and read by the lantern. And I'd do it all wholeheartedly, for as long as Jack wanted to.
Because all I needed, all I really wanted, was him.
Excerpt. © Reprinted by permission. All rights reserved.

Book Info:
His name is on everyone's lips—sexy rock star Jack McCabe.
Jack's gritty New York City band is red hot, almost as hot as his fiery romance with college student Lil Marchone, the girl from his past, now the woman he loves.
The problem is, Lil's controlling ex wants her back. Rich, powerful, and ruthless, he'll stop at nothing—including murder—to get Jack out of her life.
But Jack's a badass himself, always up for a fight. And with the stakes this high, he'll risk everything for Lil, even his band. Even his life.
Purchase link: http://www.amazon.com/Ready-Rock-Star-Romance-Save-ebook/dp/B017OF2IE4/ref=asap_bc?ie=UTF8


Meet the Author: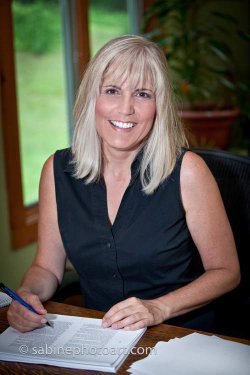 Cara Connelly is the author of the Save the Date series of contemporary romances published by Avon Romance. The latest book in the series, The Wedding Gift, was released in May 2015. Cara's smart and sexy stories have won several awards, including the Romance Writers of America's Golden Heart, the Valley Forge Romance Writers' Sheila, and the Music City Romance Writers' Melody of Love. A former attorney and law professor, she lives with her husband Billy in the woods of upstate New York.
Connect with Cara at: Website | Facebook | Twitter| GoodReads |