Today it is my pleasure to Welcome romance author
Noelle August
to HJ!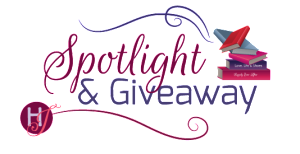 Hi Lorin & Veronica and welcome to HJ! We're so excited to chat with you about your new release, Rebound

!


Thanks so much for having us! Hope you all enjoy getting to know Alison and Adam as much as we did! Stay tuned for more.

Please summarize the book for the readers here: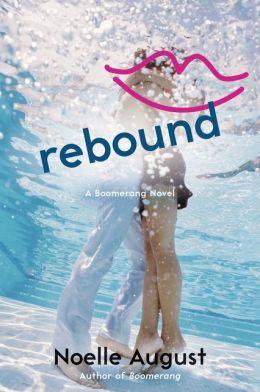 REBOUND takes place in the same world as our first novel, BOOMERANG, but it features Adam Blackwood, Boomerang's founder, and his unlikely match in business—and possibly more—Alison Quick. Like BOOMERANG, we think REBOUND is a fun read about young people making their way in the world and choosing between love and obligation.

Please share the opening lines of this book:
(How about the first six or seven lines, as we think they work well together?)
Some nights call for a Catwoman costume.
And this is definitely one of those nights.
Reason number one: It's Halloween. I haven't lost my mind completely, contrary to what my parents seem to believe after my spectacular last-semester wipeout.
Reason number two: I'm on my way to a party hosted by the new girlfriend of my ex-boyfriend. I'm pretty sure that calls for an armor of sleek leather. And a whip.
Please share a few Random facts about this book…
Many of our favorite characters from BOOMERANG appear in REBOUND. Readers will see Mia and Ethan again, as well as Cookie and Rhett. You'll also meet a few new characters for the first time, like Adam's little brother, Grey, who features in the third book, BOUNCE.
It has horses! And skiing! And, as the cover suggests, a very romantic kiss in a swimming pool!
When we started writing it, Lorin wrote Adam's point of view, and Veronica wrote Alison's. At some point, we decided to switch and started the whole story from scratch! The book is loads better for it.
Please tell us a little about the characters in your book. 
V: Adam is something of a business prodigy. He's competitive, intelligent, and focused–but keeps a level head under pressure. He's a dry wit, a great surfer, and an even better skier. Adam likes fast cars and great food. Work hard, play hard is his motto. In appearance, he's tall, athletic and handsome. In BOOMERANG, he was nicknamed Baby Ryan Gosling, which is pretty perfect.
L: Alison is still finding her way a bit. She's smart and driven, too, stylish and perceptive. And she's a truly kind, giving person. But she's also burdened by feelings of obligation to her family and guilt toward her ex-boyfriend (BOOMERANG'S Ethan), which sometimes steer her a bit off-course. I loved writing about her finding true north, as I think that's realistic for that age. For any age, really! ☺
Alison's an experienced equestrian and has a deep connection with horses, but more than that, she's dedicated to helping rehabilitate and save those horses that have been deemed too far gone to help. She's a "never give up" kind of girl, and I admire that in her.

As you wrote your protagonist was there anything about them that surprised you?
V: Adam's relationship with his brother was fun to discover, in the writing. They have a great big brother/little brother thing going on. They're very tight!
L: I agree! I loved the emergence of their relationship and of Grey as a character.  I think I was surprised by Alison's backstory, actually. In BOOMERANG, my awesome co-author really wrote all of the scenes featuring Alison, so though I had a part in creating her, Veronica guided much more of Alison's initial development. In Rebound, I really got to peel back the layers and find the vulnerable, but really strong, girl under it all, and I loved what I discovered.

What, in your mind, distinguishes this book from other books out there in the same genre?
V: The brilliantly written passage on sea turtles. Just kidding! Seriously, though, we aim to strike a balance between our story elements. Yes, it's a romance, but we strive to write rich friendships, great character growth, and strong family relationships. And we love humor!
L: That feels like the kind of question that's much better answered by readers and reviewers! I think for both Veronica and I, we see so much material in this passage of life—early twenties—but beyond that, I don't think either of us really thinks all that much about genre. I will say I think there are a lot of smart, funny, meaningful New Adult books out there, so I'm just happy to be in the mix!

The First kiss…
L: For first kiss, I think Veronica and I really love that sense of it being somehow surprising or unexpected. In BOOMERANG, Mia and Ethan's first kiss happened before the story even began. They just needed to remember what, exactly, occurred! In REBOUND, it happens before the characters really know who the other is. In BOUNCE, it also occurs under what I'd call "special circumstances," so I guess there's some element of surprise and mischief that we both like in a first kiss. ☺

Do you think there's a common trait or je ne sais quoi that your heroes must have?
As for a common trait, well, all of our guys are funny, ambitious, and in their heart of hearts, deeply sweet and somewhat vulnerable. We don't really seem to write about jerky Alpha types, though I think our guys stack up beautifully in the areas of masculinity and strength.

Did any scene have you crying or laughing (or blushing) while writing it?
V: There's a scene in which Adam talks about a traumatic incident in his past that got me. It was just so intense! As for sharing it, I think it might be a little spoiler-ey? But let me just say, I did tear up when I wrote it.
L: I guess I'm going for the crying too, but also don't want to spoil it. I'll just say there's a moment when Adam and Alison have a really grave misunderstanding, leaving Alison in a really weakened physical and emotional place (Adam, too!). It's tough to put characters you've grown to love through such an emotional wringer, and it definitely got to me, as well.

If your book was optioned for a movie, what scene would you use for the audition of the main characters?
V: There's a wonderful series of scenes during a team-building retreat in Jackson Hole, Wyoming, where Adam and Ali are forced to do all kinds of fun games and trust-building exercises. I think any of those would be awesome!
L: Agreed! Here's a little excerpt from Alison's perspective:
Next, Jasmine tells us we're going to do an old-fashioned trust exercise.
"You'll climb up to the platform there, and all of these beautiful souls around you will gather to give you a safe place to land. But you'll line up with your buddies, all right? I want you to get in a row before the platform. Hold hands, and really latch onto each other. Imagine that there's a steel rod running between you that's unbreakable. And know that you're responsible for the safety of another living being. That we're all trusting each other with our hearts and our lives. Understand?"
This all feels a little dramatic for what's essentially a five-foot drop. But when she asks for volunteers, I find my arm is the first to shoot up. I have to know what it's like. To fall into the arms of people I barely know. To open myself up to their strength. To trust.
My whole body trembles with excitement—and with cold—as I climb up the log ladder to the platform.
"Oh, my dear, kudos to your bravery!" Jasmine says, and the others applaud for me.
Mia comes to stand near Jasmine. She looks up at me, her wild cloud of dark hair whipping around in the wind. "We've got you," she says, and smiles. Then she and Jasmine clasp hands.
Next to them Rhett and Sadie. Then Paolo and Pippa. Then Cookie and Phillip. All clasp hands, making a kind of human rope bridge for me, with Adam standing at the end.
"You've got this, Quick," Adam says, making me want to believe.
I turn, smiling, even though no one can see me.
Then I stretch my arms out over my head and let myself fall.
What do you want your readers to take away from Rebound?
V: I think the novel is really about new beginnings. It's about opening up and learning to trust. And it's about second chances. Those are all important things, in my opinion. When you get knocked down, you need to get back up. And in REBOUND, I think we see that getting back up is easier when someone lends you a hand–and you allow yourself to take it.
L: Totally agree. For me, too, it's about forgiveness—of others and, most importantly, of oneself. At that age—again, at every age—we make mistakes. Sometimes, we really hurt other people. Understanding why we do what we do, and endeavoring to do better, helps us to grow and become more compassionate along the way.

What are you currently working on? What other releases do you have planned for 2015?
V: I'm working on my next YA duology, which kicks off with RIDERS in early 2016. I'm also developing another story, but no idea if it's a standalone or a series yet. It's too early in the process!
L: I'm working on a ghostwriting project for a publishing house that's really fascinating (but about which I'm obviously not able to say much). I'm also starting work on a young adult novel that I'd say is a psychological mystery. Right now, I'm in that lovely honeymoon stage, where it all seems totally brilliant and exciting!

Would you like to tell us a little bit about BOUNCE?
V: Yes! It's awesome! It's about Skyler, Mia's bestie, and Grey, Adam's younger brother. There's lots of music in the book, and I'm going to on record and say that it's my favorite of the three!
L:  It's also about the world of filmmaking, which totally fascinates me, so we get to see some of Mia (from BOOMERANG) just starting to grow into the profession she loves. I don't know if it's my favorite or not yet, but I know I adore it and that Grey is seriously hot! Also, funny and complex. And Skyler is awesome, too!
Thanks for blogging at HJ!
Giveaway:

Print copy of REBOUND
To enter Giveaway: Please complete the Rafflecopter form and Post a comment to this Q:

I'd love to know what readers wish they could do over from their college years/early twenties (if they're there yet!). What decision would you reverse or mistake would you undo? (I know; I'm getting personal, but we're all friends here, right?)
Excerpt
ADAM:

Catwoman and I head to the dance floor and start moving together. 
 It's packed around us, people jostling in the crowded space, the smell of alcohol and sweat hanging in the air. Pippa and Sadie dance nearby. Both of them have huge grins on their faces as they look from me to Catwoman, who rolls her body in front of me like she's made of liquid.
 When she glances at me, I see flashes of blue–pale blue, like the sky through my bedroom window in the morning–but it's her body that has me locked in. I can't stop staring at her. The leather cat suit hugs her every curve, and she's gorgeous.
 I look up, and find her eyes on mine.
 "Hi, Zorro," she says. Her smile is disarmingly sweet. Surprising, considering the way she's moving.
 Stepping closer, I link my hands behind her back. "Hello."
 She hesitates for an instant.
 "This okay?" I ask, but she's already wrapping her arms around my neck.
 "Definitely," she says.
 "Werewolves of London" isn't a slow song, or even a good song, but we make it work, swaying together. Smoothing my hands down her sides, 
 I feel the shape of her. The roll and shift of her warm muscles beneath my palms is hypnotizing.
"This song," she says, raising her voice. People all around us are howling at the top of their lungs. She laughs–pink lips, straight white teeth. "It really sucks!"
 "Criminal." 
 She points to her head. "My kitty ears are bleeding!"
 I laugh because… Well, that was cute.
 She's tall even without the four-inch heels on her boots. This close, it's tough not to stare right into her eyes, so I focus on guiding her hips with my hands until we're moving in perfect sync. She's slender but strong. Athletic. 
 Exactly what I like. 
 As we dance, her weight settles on my shoulders, and she comes closer, her chest brushing against mine. Her costume has a deep 'V' that shows plenty of cleavage. Flawless skin. I'm in trouble. 
 This girl has me under her spell.
L: And there's lots more where that came from! ☺
Book Info:
Adam Blackwood has it all. At twenty-two, he's fabulously wealthy, Ryan Gosling-hot and at the top of his game in the business world. His life is perfect, until a scandal from his past resurfaces and threatens to knock the tech wunderkind down and throw his company, Boomerang, a hook-up site for millennials, into chaos.
Alison Quick, the twenty-one-year-old daughter of a business tycoon—and the very ex-girlfriend of Boomerang's former intern, Ethan—has a problem of her own. After nearly flunking out in her senior year of college, she has one chance to redeem herself to her father by proving that she deserves a place in his corporate empire. That means spearheading her father's plan to sink big money into Adam's company and launch it into the stratosphere—provided Adam has no skeletons in his closet.
When the two meet, their sizzling chemistry makes it tough to keep things strictly professional. But when Alison discovers Adam's secret, she knows she should bring it right to her father, who'll leverage it for his own gain and use it to ruin Adam. The only problem: she's falling for Adam—hard.
The last installment, BOUNCE, will be out August 2015. Please let me know if you plan on reviewing or would like to speak with the authors! Thank you!
Buy Links: Amazon / B&N / IndieBound
BOUNCE, the last installment in the BOOMERANG series, will be on sale in August 2015!


Meet the Author:
Question: What do you get when friends pen a story with heart, plenty of laughs, and toe-curling kissing scenes? Answer: Noelle August, the pseudonym for renowned editor and award-winning writer Lorin Oberweger and New York Times bestselling YA author Veronica Rossi, the masterminds behind the Boomerang series. You can visit them at NoelleAugust.com, @Noelle_August, and facebook.com/NoelleAugustBooks.