Today it is my pleasure to Welcome author
Anna J Stewart
to HJ!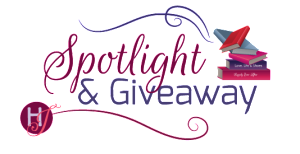 Hi Anna and welcome to HJ! We're so excited to chat with you about your new release, Recipe for Redemption!

Hi everyone! Love being back here with all of you!

Please summarize the book a la Twitter style for the readers here: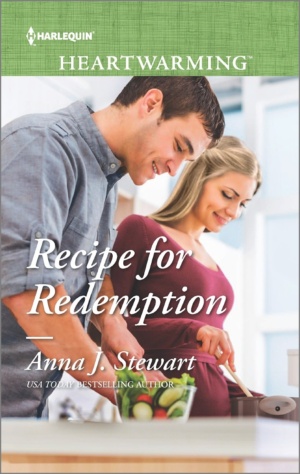 Oh, man, I really suck at these, LOL. Okay, here goes: To save the inn that serves as her ailing grandmother's home, Abby Manning needs disgraced celebrity chef Jason Corwin to teach her to cook.

Please share your favorite line or quote from this book:
"You mean I'll get an even closer look at arrogant, egotistical, judgmental Jason Corwin?" She fluttered her lashes at him as if he were a teenage heartthrob. "Yay. He's so dreamy."
Please share a few FUN facts about this book…
This wasn't at all what the original plot was supposed to be, but I'm so glad I had to change it. One of my favorite past times is cooking and collecting recipes, so being able to use that as a focus of a book made RECIPE even more fun to write.
Looks wise I based Jason Corwin on Scott Conant, one of the judges on Chopped. I don't think that description necessarily comes through on the pages (and that's totally okay), but that's who was in my head. He has a really great laugh (ironically something Jason doesn't do a lot of).
The original title of the book was Flutterby Dreams.
Being able to watch a lot of Food Network and Cooking Channel is definitely a great way to research a book. 🙂
Please tell us a little about the characters in your book. As you wrote your protagonist was there anything about them that surprised you?
Abby Manning is a very determined young woman. She has a lot on her plate running the (struggling) Flutterby Inn and caring for her grandmother, and, as with a lot of the heroines I write, she finds it difficult to ask for help (That could be a character flaw of mine that ekes into my characters). She'll do whatever she has to in order to protect her family and save the inn she's dedicated her life to: including learning to cook so she can win a cooking competition (for the prize money).
Jason Corwin's one of the more complex heroes I think I've written. He's had a lot land on him in a very short time, beginning with his brother's death, then a scandal that left him fighting to salvage a career he's not sure he wants any more. He's literally on the run from his life and the last thing he wants is to end up back in the kitchen, especially with someone as completely inept as Abby. Which of course is exactly where he ends up. Very few people can say no to Abby, as Jason learns very quickly.

What kind of research did you do for this book?
As I mentioned before, I watched a lot of cooking shows (yay!). I do anyway, but I'm not normally a fan of those competition shows, which turned out to be a solution to a big plot question when I was creating the story. I also started watching that show where no one can cook and celebrity chefs try to teach them. Wow. I find it so hard to believe anyone is that inept in the kitchen. I don't think even Abby is that bad, LOL.
I also got to look deeper into the business industry of food: restaurants, management, TV shows and productions. Once upon a time I thought about going to culinary school, so this was a fun way to dip my toe in the water of that life without having to go myself.
I also did a bit of research into twins, especially what happens to one when the other dies. There's a unique bond between twins that can be utterly devastating when it's broken and it was something I really wanted to explore with Jason, especially when he doesn't have a great support system around him.

The First kiss…
He was bored and he didn't have anything else on his agenda for the foreseeable future. Besides, teaching someone to cook wasn't the same as cooking. "I'll make you a deal. If you come up with the application fee, I'll do what I can to teach you. But again, I can't guarantee—"

"I know, I know." She flew across the room, grabbed his shoulders and kissed him full on the mouth. A quick kiss. One of gratitude and happiness with a touch of that electric excitement he was fast becoming familiar with. He also, in that moment, tasted fire and determination.

She must have surprised herself, because she rocked back on her heels and lifted her stunned face to him as his lips curved. He clenched his fists to stop himself from touching her cheek, from finding out if her skin was as soft as he imagined it would be. "You heard me, right? This is going to be hard work, Abby."

"Anything worthwhile always is." She grabbed his book. "I'm going to start reading this tonight, but first, I'm clicking Submit on that application!"
Was there a scene in this book that was harder to write than others?
The opening was actually a bit challenging. Originally I started in Abby's view point mainly because I knew it was more her story that Jason's. Typically, that's the first person you meet in the book. But…it just wasn't working. So I took a shot and switched the same scene to Jason's view point. I think it was more interesting to see someone who's a disaster in the kitchen through the eyes of someone who was born to be in one. It also lends to the comedic elements I incorporated, something that was new to me. Here's the opening:
"Yes." He scribbled his name, his eyes beginning to water as a thread of white smoke snaked out from under the double doors to his left. "I'm sorry, but shouldn't someone check—"

The deafening screech of a smoke alarm rent the air. Hints of gray puffed through the plumes of white smoke.

"It's nothing!" Lori waved her hand before turning to focus on the old-fashioned mailbox portals behind her. "That's just Abby in the kitchen. It'll clear in a few minutes."

The lobby became hazy. Jason's pulse kicked into overdrive as he wrenched open the sliding doors and got a face full. Coughing, eyes tearing, he hurried through the dining room, dodging the mishmash of tables and chairs. He tried to inhale but there wasn't any fresh air to be found, nothing to calm his nerves or stop the dread pounding through his body. Did it have to be the kitchen?

He'd kept his vow and hadn't stepped foot in a professional kitchen in over three months, but given the choice between burning to death in a hotel fire and breaking a promise to himself, he'd take choice number two.

He pushed open the swinging door and stepped into the kitchen, waving his hands in front of him to disperse the smoke. A stockpot of what he hoped was water boiled over and splashed into the too-high flame beneath it, causing bright orange flickers of fire to arch toward the
ceiling.

"Come on, you stupid, plastic piece of crap!" A woman stood on the stainless steel worktable and banged the end of a broom against the smoke detector. "It's not like this is our first go-around." Bang. Bang, bang. "Stop. Making." She grunted and he could see her arms start to weaken. "So. Much. Noise! Ah!"

The kitchen went silent and she sagged forward, bracing a hand on her knee as she heaved out a sigh. "Got ya. Oh,sugar pots."

Before Jason could move, before he could utter a word, she jumped down and grabbed a thick orange towel, dragged out two trays of cremated somethings and tossed them onto the counter with a squealing "Ow!" The bang of metal hitting metal echoed in the room and in his head.

She shook her left hand as if she'd burned herself—how could she not—before reaching for the pot. The orange towel slipped dangerously toward the flames.

"Stop!" Jason yelled and dived forward.

She shrieked and leaped aside as the towel skimmed the still-flaming burners and ignited. "Who are you?" She flipped the towel onto the yellowed linoleum floor and did a little dance over it to stomp out the flames. "What are you doing in here?"

"Right now I'm wondering where the fire department is."
If your book was optioned for a movie, what scene would be absolutely crucial to include and why?
Aside from the opening, probably when Abby and Jason encounter each other at the bench overlooking the ocean. It's a quiet scene, but I think it illustrates the differences between them, along with highlighting the attraction that's simmering. They push each other's buttons, sometimes without intending to, which is when the fun really starts.
"I've learned one thing about your Butterfly Harbor today." Jay Corwin's voice scraped over her raw nerves as he approached from behind, his footfalls crunching in the gravel and sand. "You have a beautiful secret here."

Abby couldn't help it. She smiled, then hid the expression behind her wineglass as she sipped. "It won't be secret much longer. The new butterfly sanctuary they're hoping to build should put us on the map. So to speak," sheadded. Albeit probably too late for the Flutterby to
benefit.

"Do you mind if I join you?"

She looked at him, trying to find a diplomatic way to say no, but she couldn't, especially not when she recognized the same tinge of tension and sadness she'd seen in her own reflection recently. Abby scooted over on the bench. "I'm sorry. I didn't bring another glass."

"It's fine, I'm not a big pinot fan." Jay glanced at the brass plaque on the back of the bench before he sat—a little closer than she'd expected, a lot farther than she wanted—and shoved his hands into the lightweight navy parka he wore. "Bob Manning. Your father?"

"Grandfather." Abby took in Jay's acclimated attire of jeans and flannel shirt. He struck her as a man who fit in wherever he went, especially with that assessing gaze of his. She'd never seen a color like his, with shimmering silver depths beneath the ocean blue. She didn't need to
note his strong jaw to be reminded of his stubbornness or the permanent crease in his brow to make her wonder if he ever smiled. She hadn't really noticed before—probably hadn't been paying attention. He seemed incredibly sad.

Now she wished she hadn't been quite so snippy with him.

"Grandpa Bob died five years ago," she said. "Right here, as a matter of fact. Came out to watch the sunset one night and went peacefully. Broke Gran's heart, but I can't think of a better way for him to go. The sunsets here are worth waiting for."
What do you want people to take away from reading this book?
As always a happily ever after . Other than that, that sometimes dreams don't come true. At least not in the way you want them to. I'm a firm believer in the universe giving us what we need, not necessarily what we want. In both Jason's and especially in Abby's case, they need to come to terms with moving in a direction they hadn't planned on. Rolling with the punches is what gets us through life and, in the end, we end up where we're supposed to be (hopefully with the people we're meant to be with…like Jason finds with Abby).

What are you currently working on? What other releases do you have planned for 2016?
I just finished my first romantic suspense for Harlequin. MORE THAN A LAWMAN will be out in November (the first in my Honor Bound trilogy). I'm also working on two different Christmas novellas that will be out this holiday season, before I get started on the second suspense.
I've got some other things in the pipeline that I can't talk about yet, but I'm hopeful for a return to Butterfly Harbor in the very near future! Keep your fingers crossed.
Thanks for blogging at HJ!
Giveaway:

(2 winners) Copy of THE BAD BOY OF BUTTERFLY HARBOR, the first Butterfly Habor novel. E or print (US only), winner's choice.
To enter Giveaway: Please complete the Rafflecopter form and Post a comment to this Q:

As a cooking show junkie, I'd love to hear about your favorite hobby shows: Any HGTV fans out there? Or Food Network? What's your guilty pleasure or favorite celebrity chef. And if reading is how you prefer to spend your down time, that's fine, too! Tell me about the last great book you read!
Excerpt from Recipe for Redemption:
She clicked through the various chef bios, wishing she had their confidence, their talent. Their…

Abby squinted, leaned forward until her nose was practically pressing against the screen. That face. Her heart pounded. She knew that face. She recognized those eyes.

She gasped and looked toward the staircase. It couldn't be. Energy she thought she'd lost buzzed inside her like a frenzy of bees trapped for too long. He didn't have a beard and his hair was a lot longer, but there was no mistaking the attitude that exuded off the screen or those blue eyes.

She bolted through the dining room, lifting a hand in greeting as her Babes called out to her. She flicked on the kitchen light and headed for Matilda's overflowing shelves filled with her collection of signed cookbooks. Meticulously organized as Matilda was, Abby skimmed her fingers across the top shelf and yanked out the copy of All the Best by Jason and David Corwin.

One glance at the back cover was all she needed, except she almost didn't recognize him. So he could smile. He could even laugh. She could almost hear the brothers as the affection reached off the page and brushed against her heart.

David Corwin. He'd been killed, she remembered, trying to recall the details. Earlier this year in a plane crash. Ursula and Paige had talked about the tragedy at the diner, seen on the news how the entire food community had gone into mourning.

Along with his brother.
Jason. Now the sadness made sense, but she couldn't dwell on that.

Jay Corwin was a cook. No. She knew him well enough by now to lay odds he'd take exception to that term. Jason Corwin was a chef. And he was right here. In Butterfly Harbor. At the Flutterby. Before a food festival.

Hugging the book against her chest, she wandered to the desk, dropping into the chair as her thoughts coalesced. She reopened the application, hovered the mouse over the
final submission button.

Did she dare?

Her hand shook. No. Not quite yet.

She clicked off the screen, grabbed the brochure and hurried upstairs, turning the book face-out as she knocked on Jay's door. The TV inside his room went quiet a few seconds before he answered the door, a hesitant look of welcome on his face.

"Good evening, Abby."

Did he have to sound like Dracula welcoming her to his lair? Abby shook herself out of distracted mode and thrust the cookbook at him.

"I need you to teach me to cook."
Excerpts. © Reprinted by permission. All rights reserved.

Book Info:
From the frying pan…
Abby Manning has to take home first prize in an amateur cooking competition to save her town's landmark inn-and longtime home for her ailing grandmother. Too bad the Butterfly Harbor innkeeper is a complete disaster in the kitchen. Undeterred, Abby asks her latest guest to teach her the basics.
A family tragedy and ensuing scandal derailed Jason Corwin's high-profile career. But is the gifted celebrity chef going to let one mistake define the rest of his life? Add in a generous helping of mutual attraction and another burgeoning scandal, and it could be a recipe for star-crossed romance…or disaster, especially if a win for Abby costs Jason his professional future
Meet the Author: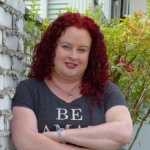 A geek at heart, national bestselling author Anna J Stewart writes "refreshingly unique, quietly humorous, and profoundly moving romance" (RT Book Reviews) for Harlequin Heartwarming (The Butterfly Harbor series), Berkley (ASKING FOR TROUBLE, HERE COMES TROUBLE, THE TROUBLE WITH NATHAN), and the upcoming HONOR BOUND trilogy for Harlequin Romantic Suspense. NYTimes bestselling author Brenda Novak says "The talented Anna J Stewart delivers every time!" Anna lives in Northern California where she deals with a serious Supernatural & Sherlock addiction, surrounds herself with friends and family and tolerates an overly affectionate cat named Snickers (or perhaps it's Snickers who tolerates her).
Website | Facebook | Twitter |