Today it is my pleasure to Welcome romance author 
Heather Van Fleet
 to HJ!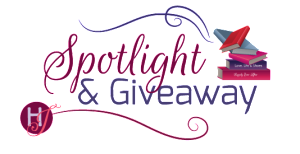 Hi Heather and welcome to HJ! We're so excited to chat with you about your new release, Reckless Hearts!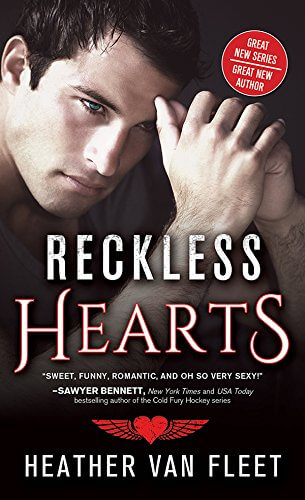 Asking me to choose just one favorite scene from Reckless Hearts is like asking me to pick a favorite child. I just can't do it. BUT, for the sake of this lovely blog post, I picked a random favorite instead.

Writing Collin and Addison was an easy task for me to do. These two characters spoke loudly in my head and demanded getting their story down. I actually finished my first draft within six weeks, which is pretty crazy feat for me. They constantly argued, something I really had no control over, but when they didn't argue for the sake of their feelings, the pair argued for the sake of fun.

There was one scene in general that just kind of took over. A scene that I still grin thinking about. It was one of the first times where the two of them didn't fight out of growing sexual frustration, but instead, they let loose and just had a bit of competitive fun. It wasn't a date they were on, so to speak, more so Collin's weird version of an apology for being the ass he can be, and Addie's strange version of accepting it.

It was also the food race to end all food races in the crazy bubble these two shared.

Addison

I watched Collin flirt with the young girl serving the food. Her cheeks were pink, and she was eating up every word he said. It should've been my service to women of all ages to tell them to run as far away as they could. Because if they didn't, there was no doubt in my mind that they'd be sucked in, never to be released.
He rifled through the bag, searching for something. In a flash he had out four burgers and two large fries.
"I'll set the rules." I grabbed my food from his hands and set it in my lap, needing a distraction from the heavy talk.
"What're you talking about?"
"This…eating contest. I set the rules," I motioned toward the food.
One side of his mouth curled up into a smile, enough so I could see his dimples.
Be still my heart. I would not lose my cool over the dimples tonight.
"Hit me with them rules, sweetheart."
I rolled my eyes at his nickname for me. He'd see how sweet I really was after this.
"No drinking water to wash things down. We do it dry."
One of his eyebrows quirked. "You like things dry, don't you?"
My face grew hot at his insinuation, and I reached over to slug him in the shoulder. "Screw you." But I still laughed.
"Dry it is." He settled the food on the console in between us, his smile never leaving his face. It was irresistible really, and I couldn't help but stare at it while he opened the burger wrappers and set them in his lap.
"First one done wins?"
I grinned stupidly. "It's on."
"Ready?" His lip curled into a sardonic smile.
I nodded once. "Ready."
He cracked his neck back and forth, rolling his shoulders. If he were standing up, there was no doubt in my mind that he'd be bouncing on his toes like a boxer.
"On your mark…" he whispered.
"Why are you whispering?" I whispered back.
"Habit," he grumbled. "Now stop interrupting me." One lone giggle slipped through my lips. He rolled his eyes at me but smiled anyway. "Get set…"
"Oh my God, hold on." I pressed my hand to my mouth, giggling harder this time. If I didn't get it out now, I'd probably spit my food out all over his jeans.
"God, woman. You need mental help." But he laughed too, and soon we were both laughing for absolutely no reason, and it was the best thing I'd experienced in a very long time.
"Fine." I held my hand up a few minutes later. "Let's do this. I'll count down from five."
He pursed his lips. "What, you don't like my version of a countdown?"
I reached over and jabbed him in the ribs, forcing a grunt from between his lips. "Nope. Mine is better. And… Five-four-three-two-one-go." I shoved the first bite of burger in my mouth.
With a quarter of it gone, pride radiated through me. I glanced at Collin, finding his gaze on me. Shock and amusement both registered on his face, and I shoveled more food inside in return. I chewed, and chewed, and chewed some more… But then, like a snake devouring a mouse, he shoved an entire sandwich inside his mouth. And I'm not talking about a tiny McDonald's burger either. This thing was double patties with onions and ketchup and everything under the burger sun.
"Jwweeesus." I gaped, talking around my own packed-full mouth. He winked, and damn…even making a mess, he looked sexy.
In response, my competitiveness snuck in, and I piled a few salty fries inside too, along with the last of my burger. I snuck a peek at Collin again, finding him frozen, watching me as I unwrapped my second sandwich.
"God damn, that's hot." Ketchup slipped over his lips, and a small piece of lettuce stuck to his chin. I winked at him this time, taking a nice, big bite.
Unlike Collin, I wasn't going to bother wasting energy on talking. Instead, I kept eating and chewing…until finally my stomach began to churn. Regardless, I shoved a handful of salty fries into my mouth, chomping, no longer caring about manners.
Damn it, I ate like a champ, and I'd win like a champ too. I had to.
Excerpt. ©Heather Van Fleet. Posted by arrangement with the publisher. All rights reserved.

Giveaway:

Print copy of Reckless Hearts by Heather Van Fleet
To enter Giveaway: Please complete the Rafflecopter form and post a comment to this Q:

Would you be able to hold your own in a food race? Share your food of choice in the comments!
Book Info: 
Between boot camp and two TOD's in Iraq, my buddies Max, Gavin and me have been through some serious hell. So the last thing I ever expected was to find the biggest challenge of my life back home.
My girlfriend died. I couldn't even attend her funeral, let alone tell her goodbye or that I'm sorry I wasn't there like I should've been.
But she left me a gift. The best and scariest one I could've ever asked for. One I didn't think I could handle…until the day I saw her tiny blues looking up at me in that airport. Chloe.
Now here I am, raising my baby girl—with the help of my two best friends. Things couldn't be better. Until she walked into my life.
All I wanted was a nanny. Someone to take care of my girl when I couldn't. What I didn't count on was Addison, the brown-eyed temptress with a body of sin, and everything I didn't need, but suddenly wanted.


Meet the Author: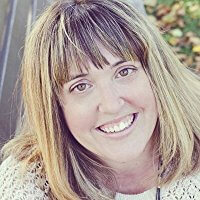 Heather Van Fleet is stay-at-home-mom turned book boyfriend connoisseur. She's a wife to her high school sweetheart, a mom to three little girls, and in her spare time you can find her with her head buried in her Kindle, guzzling down copious amounts of coffee.
Heather graduated from Black Hawk College in 2003 with an associate degree and has been working in the publishing industry for over five years. She's represented by Stacey Donaghy of Donaghy Literary.