Today it is my pleasure to Welcome author
JC Harroway
to HJ!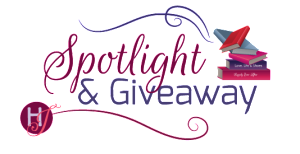 Hi JC Harroway and welcome to HJ! We're so excited to chat with you about your new release, Recovery!
Thanks for having me. I'm excited to talk to HJ readers about my debut contemporary romance.

Please summarize the book for the readers here: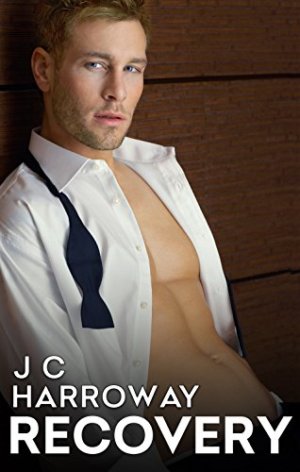 Recovery tells the story of Nathan Banks, Hollywood heartthrob and Dr Sophia King, who meet when she is called to treat him while he is in New Zealand, filming. He's hot and charismatic, of course, but the media-shy doctor has reasons for avoiding the publicity that follows Nathan's every move and she wants nothing to do with him. But, circumstances lead to forced proximity and Sophia begins to see the man behind the famous persona until she must decide if a future with Nathan is worth the risk of exposing her vulnerable loved ones.

Please share the opening lines of this book:
"GREAT. You're here. It won't stop bleeding." Nathan Banks looked up from the blood-splattered porcelain, his startling green gaze capturing mine in the mirror. I had a split second for my eyes to drink him in before I urged my feet towards my famous patient.
Please share a few Fun facts about this book…
The seed of inspiration for Recovery germinated from a local NZ news story of a visiting Hollywood actor.
About 1% of the world's population has an Autism Spectrum Disorder.
The scene I had the most fun writing was the 'anatomy lesson' scene.
If your book was optioned for a movie, what scene would you use for the audition of the main characters and why?
Imagine that! First I'd have to pick myself up off the floor….but then I'd choose the scene where Nathan takes Sophia rock climbing because it's fun and there's plenty of flirty banter between the two of them.
'He demonstrated the moves, looking effortless. As he ran through a few more basic tips, I tried to focus, but the ripple of his back muscles under his shirt and the way the harness hugged his backside dragged my attention away from the life-saving information in his words.
"Are you listening?"
"Yes. I'm a visual learner. Keep demonstrating."'
What do you want people to take away from reading this book?
I love the endorphin rush of a love story with a happy ending. I hope readers with feel the emotional connection between Nathan and Sophia and feel satisfied with their story. My goal was to create an intelligent and strong heroine and a book-boyfriend hero worthy of her.

What are you currently working on? What other releases do you have planned for 2016?
I hope to release my second and third books in 2016— Jess's story (Sophia's friend) and Tyler's story (Nathan's friend).
I am currently working on another stand-alone contemporary with a medical angle, which deals with issues of PTSD.

Thanks for blogging at HJ!
Giveaway:

The giveaway winner will win a free, digital copy of Recovery.
To enter Giveaway: Please complete the Rafflecopter form and Post a comment to this Q:

Who is your all time favourite, swoon-worthy book boyfriend and are you a #NathanBanksFan?
Excerpt from Recovery:
Part of the vast studio was furnished to look like a loft-style apartment. A large platform bed dominated the space, covered with artfully rumpled white bed linens, while soft gauzy drapes billowed at the windows, blown by an unseen wind machine.
I waved at Tyler who glanced up from a computer monitor and smiled. I wandered over to sit with him, accepting introductions to the shoot's photographer and stylist.
After thirty minutes in hair and make-up, Nathan emerged wearing a black tuxedo with a loosened bow tie looking slightly dishevelled—just the way I liked him. His hair was messy in that just-crawled-out-of-bed way and the tux fit him perfectly, showcasing his broad shoulders and muscular backside.
My mouth watered and I squeezed my thighs together. Glancing my way, he winked before returning his attention to Tyler, who gestured at the set.
An exquisite model with flawless golden skin and long jet-black hair walked in, joining the men on set. Tyler introduced her as Tia. She was breathtaking—her large eyes were smoky and slightly smudged, like she'd had a hard night of partying, which lent her an air of vulnerability that softened her overall look and added to her appeal.
So this was a dual campaign—moody black and white shots of an impossibly beautiful couple designed to persuade us mere mortals that if we buy this fragrance, we too could have effortless glamour.
Under Tyler's direction, Tia and Nathan moved to stand in front of the bed and began to almost kiss and caress each other like lovers. Every tiny movement was prescribed, almost clinical and the analytical, objective doctor part of my brain rationalized this as an act—a play where the characters donned their costumes and played a role to someone else's script.
But Nathan's beautiful hand on the curve of Tia's hip was almost too much for me to watch.
Cooing encouragement, the photographer gave directions I was sure were specifically designed to torment me—'Bite his lip again, Tia', 'Nathan, clutch the strap of her dress like you want to rip it off', 'Grab his ass, honey'.
When Tia pressed her face to Nathan's bare chest, her sultry eyes turned to the camera, acid flooded my throat. I tried to focus on the murmured conversations of the technicians around me, but I knew exactly what she was experiencing. From my position across the room, I could smell his skin and feel his soft chest hairs on my cheek. I longed to be in her place. To tell everyone to leave so I could kiss him for real, rub myself over him, claim him as mine.
Excerpt. © Reprinted by permission. All rights reserved.

Book Info:
She can't help but want him. But neither can his millions of fans.
With fame, fortune, looks and charisma, Nathan Banks may have it all. But Dr Sophia King wants nothing to do with him beyond treating him as any other patient.
A family scandal and a childhood of media intrusion have left the reserved doctor fiercely protective of her vulnerable family. But when a photo of Sophia and Nathan together strips away her anonymity and exposes past secrets, she must step into the limelight to protect her loved ones.
Intrigued by the man behind his famous persona, Sophia glimpses a life of fame and glamour she's never coveted. But Nathan comes with baggage, and the screaming fans, the beautiful leading ladies and ruthless paparazzi are all part of the deal.
How much is Sophia willing to endure to be with the man she loves, and how much is Nathan willing to give up for the woman who has stolen his heart?
Book Links:

Meet the Author:
Writing is a far cry from the medical career she once had, but it provides an endless source of inspiration to J C Harroway. From her home in New Zealand, and inspired by her travels and Welsh roots, she creates stories with strong, independent heroines and the compelling, three-dimensional heroes worthy of them. Recovery is her first novel.
Website | Facebook | Twitter |