Today it is my pleasure to Welcome author
Vicki Essex
to HJ!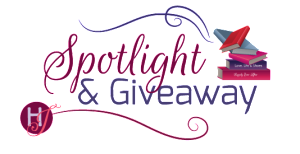 Hi Vicki and welcome to HJ! We're so excited to chat with you about your new release, Red Carpet Arrangement!

Glad to be here!

Tell us about the book with this fun little challenge using the title of the book:
Confessions
About
suRprise
Pregnancy.
Even
Tinseltown
A-listers
Rarely
Renew
Acquaintances with one-
Night stands.
Good
Enough.
My
Ending.
Nunchucks…
Tyrannosaurus…
(Okay, this was really hard. Give me a break…)
What's your favorite line(s) from the book?:
My favorite lines come from a scene between Kat and her mother, Dotty.
"I could use a massage," Dotty mused. "You could, too, hon, judging by the way your shoulders are hung up on your ears."
"I didn't sleep well," Kat said quietly.
"Ah, new motherhood." Dotty gave a throaty laugh and shoved a forkful of pancake into her mouth. "Or, as I like to call it, payback."
Please tell us a little about the characters in your book. What first attracts your Hero to the Heroine and vice versa?
When they first met, Kat and Riley were just ships passing in the night. They acted on impulse and the deep-seated need for comfort and intimacy. When they meet again months later, Kat's not sure what she ever saw in Riley apart from good looks and charisma. Being Hollywood's newest leading man candy doesn't exactly make things easier for their relationship, either. They have to dig deeper than physical chemistry to cement their tentative bonds.
When you sat down to start this book, what was the biggest challenge you faced? What were you most excited about?
As my first book featuring a pregnant heroine, I was inundated by all kinds of information about pregnancy and had to carefully pick and choose which symptoms and issues to give the heroine, Kat. I'd read so many stories about pregnancy I thought I knew them all. It wasn't until my first round of edits that I realized how little I knew…because by then, I was pregnant myself for the first time! I'm still wondering what I might have gotten wrong or would have changed by the time the book was published and I'd given birth. As much information is out there, you just don't realize what you don't know till you've been through it yourself.
What, in your mind, makes this book stand out?
The media glorifies celebrities and their lifestyles: I wanted to tell a story about a man who is about to become a father who just happens to be a celebrity. Our careers define us to some extent, and for Riley, being an actor is all he is and all he knows. Kat, on the other hand, has drifted all over the world with no career-based identity. This book explores how parenthood changes people and other people's perceptions of you.
The First Kiss…
Since this is really a reunion after a one-night stand story, I tried to imagine what Kat and Riley's first kiss was actually like: sudden. impulsive, tentative…? Maybe all those things. The thrill of meeting someone new, of discovering them for the first time, is so different from meeting them again when things have changed…but it can be thrilling too.
If your book was optioned for a movie, what scene would you use for the audition of the main characters and why?
For both Kat and Riley, I'd have actors do the scene when they first confront each other in the limo. It's a taut but quiet moment when the two of them are alone together for the first time since their one-night stand and they're out of the public eye. It's a moment where Kat is truly vulnerable but also angry at Riley for not being there for her. Riley, meanwhile, is angry and shocked and scared out of his mind at the thought of being a father.
An excerpt of the dialogue:
Riley: "If what you say is true, why'd you come here of all places to tell me?"
Kat: "You don't think I tried calling? I got the runaround so many times, it was pointless. I wrote letters and emails. I never got an answer. I even showed up at your talent agency's headquarters. They kicked me out and threatened to have me arrested for trespassing."
Riley: "Sam would've told me."
Kat: "I didn't even get to speak to her. No one believes me. You don't believe me, and you were…f-fries and gravy there."
Riley: (confused) "What did you say?"
Kat: "I'm trying to quit swearing so the baby doesn't hear something she shouldn't. I replace swearwords with foods I've been craving."
Riley: (heart-stopping pause) "She?"
Kat: "I don't actually know. I asked them not to tell me. Sometimes I say she…sometimes it's he."
If your hero had a sexy-times play list, what song(s) would have to be on it?
I imagine Riley as having eclectic tastes that tend toward jazz and classical and anything that doesn't have words for sexytimes.
Maurice Ravel's "Bolero" and Beethoven's "Moonlight Sonata" would probably be on that playlist, though they are very different pieces that reflect very different parts of Riley's moods and personality. He'd also have tons of classic bow-chicka-bow tunes, like Barry White's
What do you want people to take away from reading this book?
1. Celebrities are people too.
2. Pregnancy and motherhood are really, really hard.
3. Relationships take work. So does parenting. It's not easy being both parents and partners so give yourself and each other a break now and again.
What are you currently working on? What other releases do you have planned for 2016?
I'm working on my sixth Harlequin Superromance, another book set in the small fictional town of Everville, NY. It's about a woman desperately trying to save her grandfather's old theater from a condo developer. As with many of my stories in Everville, it's a story about surviving change.

Thanks for blogging at HJ!
Giveaway:

I'm giving away a signed copy of RED CARPET ARRANGEMENT! Giveaway open internationally!
To enter Giveaway: Please complete the Rafflecopter form and Post a comment to this Q:

What's harder: being a parent or being a mega-star celebrity? Discuss.
Excerpt from Red Carpet Arrangement:
IT WAS LATE afternoon on Monday when Riley drove through the electronic gate to his home in Modesto. The high white adobe walls surrounding the property suddenly reminded him of levees holding back a tide, though which side the danger came from, he couldn't say.

It'd been a long morning. His flight had been delayed due to mechanical errors. Then he'd had to force himself to smile and take pictures with fans at the airport arrivals area, where locals had gathered to welcome their megastar home.

"Fans are your bread and butter," Sam had reminded him. "They'll watch anything you're in now, no matter how bad. Treat them well, and they'll treat you well."

He knew she was right, but he was dog tired after a week of parties, events, interviews and talk show appearances. He'd take off for his European tour in a couple of weeks, and after that he had the Pacific leg of promos to do. He'd been through it all before, of course, but not on this scale.

He pulled his car around the driveway and parked next to his mother's sedan and an unfamiliar-looking electric blue hatchback—probably the rental he'd arranged for Kat.

He frowned as he examined the vehicle. He'd picked a fuel-efficient economy car not because he was cheap—he could buy several of these brand-new off the lot without making a dent in his bank account—but because he didn't want Kat thinking he was an open wallet. Now that he saw the car, though, he regretted his choice. It looked like a dinky little toy. The baby couldn't possibly be safe in that when there were Hummers and Escalades zooming all over the parkway.

The baby. His baby. It hit him anew, a fresh blow that had him leaning heavily against the hatchback for support. As much time as he'd spent diverting people's attention from the premiere's events, he'd hardly contemplated this new life he was about to take charge of.

If it was really his. Doubt still lingered. He didn't know Kat, not really. But his gut told him there was no way the child could be anyone else's.

Wishful thinking? Maybe.

The guesthouse door opened and he looked up. Seeing "Kat standing there was like being smacked in the groin. Her vibrant pink T-shirt made the faded streak in her hair look even paler in comparison. Her eyes were the blue of the sky, huge and shimmering against her pale cheeks. Her tentative welcoming smile drew him forward, and he stopped himself when he realized he was moving toward her. "You're home," she said.

Home. Was that what this place was? It felt as if it'd been forever since he'd slept in his own bed. Then again, he spent so little time here he'd barely worn a groove into the new mattress.

He gestured distractedly at her rental, putting one hand on the hood to ground himself. "You need an upgrade."

Her eyebrows knitted together. "Why? This is fine."

"I thought they'd bring you something…safer."

"It's really unnecessary—"

"But I'd prefer it. For the baby's safety."

She crossed her arms over her chest.

Tell her you want to keep her safe, dummy. He didn't. Awkwardly, he cleared his throat. "How're you doing?"

"You mean how's Sweetpea?" She mirrored his motions with a wry look. He hadn't realized he'd mimed the roundness of her belly, which seemed to have grown since he'd seen her last.

He tucked his hands sheepishly into his pockets. "Sorry, I didn't mean—"

"I'm fine. The baby's doing a bit of a dance right now." She laid a hand over her stomach. "Guess he's excited to see you."

Something stuck in Riley's throat. "Can I…?" He reached out, but snapped his hand back. Just because they'd slept together didn't mean she wanted him pawing at her. "I mean, I don't need to, but—"

"Of course you do. Here." Gently, she guided his hand to the taut surface of her stomach.

Something brushed and knocked against his palm. He drew back. "Whoa." He stared at his hand, as if it might be marked. "That's…that's crazy. Does it hurt?"

"Not really. Sometimes he'll knee me in the bladder, though. Kick me in the spine. Not fun."

Riley stuffed his hands back into his pockets, but he already wanted to feel that weird sensation again. A life he'd helped create banging around the inside of this woman…

"I'm going to take my stuff inside, say hi to my mom," he said hastily. "Will you join us for dinner?"

"Actually, I was thinking of staying in tonight. Kaylee's been so obliging, cooking for the nonvegetarian, and I don't want her to feel as if she has to. I can make do for myself."

"Oh." He wanted to sit down with her, to talk to her…to face her and absorb her. And yet a part of him held back.

"Why don't you join me?" she invited. "I've got enough for two. I'm making pork chops. Don't tell Kaylee." She smiled impishly and put a finger to her lips.

Images of domestic bliss, of pretty Kat as his wife serving him dinner, flitted through his mind. He shut them off almost violently. "I should probably spend some time with my family first."

The warmth drained from her eyes, though her smile remained. "Okay. No worries."

"It's good to see you." Riley mentally kicked himself. He sounded as if he were greeting an old classmate in the street. For Christ's sake, he was an actor—a man whose job was to understand all the subtleties and subtext of language and words, a man supposedly in full control of his body and tone. And yet, in front of Kat Schwinn, he couldn't do much more than babble and blurt out stupid things.

"You, too." She retreated inside.

Idiot, he chastised himself, and went in to see his family.
Excerpts. © Reprinted by permission. All rights reserved.
Book Info:
From celebrity bachelor to…doting dad?
Movie star Riley Lee Jackson never forgot Kat Schwinn or their beautiful night together, but he's shocked to see her on his red carpet. Pregnant. With his baby. Suspicious of her motives, Riley promises to take care of her and their child, but nothing more.
Yet Kat believes there's something real between them. So she tries to make the best of this new life that she never asked for, filled with movie premieres and paparazzi. Because she knows Riley will do right by their baby girl. And because what she wants more than anything is a Hollywood ending in Riley's arms forever.
Book Links:

Meet the Author: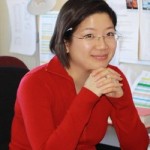 Vicki Essex is the pseudonym for the newly minted superhero WRITER MOM. By day she takes care of the world's cutest baby, cat and husband. By night she does the same thing. Sometimes she even gets to write. She enjoys sleeping, Netflix and salty snacks. Visit her website at www.vickiessex.com, on Facebook.com/vickiessexauthor, and on Twitter @VickiEssex.
Website | Facebook | Twitter |