Today it is my pleasure to Welcome author
Lisa Bingham
to HJ!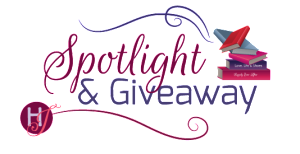 Hi Lisa and welcome to HJ! We're so excited to chat with you about your new release, Renegade!
Please summarize the book a la Twitter style for the readers here:
Hot cowboy encounters newly divorced Mom and goes completely "Renegade."
What's your favorite line(s) from the book?:
At one point, my heroine has reached the end of her emotional endurance and she tries to call off her relationship with Jace. But she soon discovers that her growing feelings for him are a source of strength rather than a distraction, especially when Jace takes her into his arms and allows her to cry, saying, "Let it all out. You don't have to carry it all alone anymore. Let it all out."
Please tell us a little about Jace and Bronte. Is there something you want readers to know about them before they get started? Or was there anything about them that surprised you while writing?
Both Jace and Bronte have the added responsibilities of children to complicate their relationship. Bronte is trying to help her children adjust to the changes brought about by her divorce, and Jace has the care of Barry, the youngest Taggart brother, who suffers from the after-effects of a brain injury. As the book began to take shape, the relationships developed with these children blossomed in a way that I couldn't have anticipated in the beginning.
When you sat down to start this book, what was the biggest challenge you faced? What were you most excited about?
The biggest challenge was finding the time to get the story down on paper. Renegade was written during the school year, which meant that I had to do most of the writing in the evening. Thankfully, my family was understanding and didn't complain when I "disappeared" soon after dinner. Normally, I prefer to write in the morning, but I was so excited by the characters and the Taggart ranch, that I looked forward to getting to my computer each night.
What, in your mind, makes this book stand out?
With the Taggart Brothers series, I've tried to tap into the raw emotions that arise from loss—whether it be from the loss of a loved one, the loss of one's dreams for the future, the loss of a relationship, or the loss of innocence. Without giving too much away, Renegade tapped into all those themes and the characters literally sprang to life. Sometimes, it was hard to type fast enough to keep up with Jace and Bronte.
The First Kiss…
Hold onto your hat, cowboy!
If your book was optioned for a movie, what scene would you use for the audition of the main characters and why?
At one point, Bronte is incredibly upset and looks down at Jace from her bedroom window. Seeing her pain, he climbs the porch supports and scales the roof to climb into her window and comfort her. The chemistry necessary to carry off such an emotional scene—one that relies on emotion rather than dialogue—would show whether the actors were meant to play these characters.
If your hero had a sexy-times play list, what song(s) would have to be on it?
Okay, this is a bit of a guilty secret, but I like to listen to soundtracks from movies while I write. Invariably, my characters will "pick" a soundtrack and the words will only flow if that particular music is playing. Jace insisted on all of his scenes being written to the soundtracks of Superman: Man of Steel, and The Lone Ranger. It made me laugh every time I turned them on.
If you could have given your characters one piece of advice before the opening pages of the book, what would it be and why?
"Trust what you feel." I think we all have times when momentous changes arrive at the most inconvenient times and we find ourselves afraid to trust in our own emotions. This is definitely true for Jace and Bronte who are both faced with an "inconvenient" romance.
What are you currently working on? What other releases do you have planned for 2016?
Right now, I'm developing two new projects, a contemporary trilogy set near the same fictional town of Bliss that was featured in the Taggart Brothers series and a Regency series set in Cornwall England.

Thanks for blogging at HJ!
Giveaway:

2 Print copies of Renegade by Lisa Bingham
To enter Giveaway: Please complete the Rafflecopter form and Post a comment to this Q:

What is your idea of "the most romantic" date?
Excerpt from Renegade:
Jace grabbed the blanket and shook it free, then arranged it on the ground. Sweeping the hat from his head, he set it carefully on one corner. Then, before she knew what he meant to do, he lay down, crossing one foot over the other ankle, and held out an arm in invitation saying, "Come here."
Bronte frowned, wondering if she'd given him the wrong impression. Yes, she was attracted to this man. Yes, she wanted to spend time with him…touch him…even kiss him. But…
"Relax. I'm not making the moves on you. Just lie down for a minute."
Deciding that after everything he'd done for her she could afford to humor him, she lay stiffly at his side.
Again, Jace chuckled, a low, soft, delicious sound that seemed to come from the depths of his chest. Then he pulled her head onto his shoulder and, gesturing to the sky above them, said, "Look."
Bronte obediently followed the direction of his finger, seeing what she had expected to see—a sky black as pitch. But then, her eyes took in the glittering pinpoints of starlight—large and small, white hot, pale pink, and icy blue, rounded orbs that were probably distant planets, and glittering dusty smudges that hinted at far-away realms that hadn't been explored by mere mortals yet.
Bronte shivered at the beauty pulsing above her, and Jace pulled her tighter against his body for warmth. Not even the latent power of his body could distract her from this incredible view. She'd forgotten how beautiful the sky could be when the glow of the city was removed. For some reason, the stars seemed closer against the black of the night sky.
"It's fantastic," she breathed.
Bronte felt Jace's head turn and knew he was watching her. He'd pulled her more securely into his shoulder and she absorbed the rise and fall of his chest and the nearly imperceptible sound of each breath swelling his lungs. Making herself more comfortable, she rested one hand on his sternum, her fingers intuitively deciphering the rhythm of his heart.
She was about to tilt her face toward him when something streaked through the sky like an arrow of light. Then, it was gone, making her wonder if she'd imagined it.
A soft "oh!" of surprise burst from her lips. Then she frowned in disappointment, not really sure what she'd seen, but wishing she'd been forewarned so that she could have given it more of her attention. Then, to her delight, another thread of silver shot through the pinpoints of light, seeming to head for the mountaintops in the distance.
"Right on time," Jace murmured under her cheek.
"What are they? Shooting stars?"
He nodded. "Technically, the earth is passing through an asteroid belt. I think that's what they called it on the news. It happens every few years in the spring, but the weather doesn't always cooperate. Since there weren't many clouds today, I was hoping that our luck would hold."
Bronte waited, barely breathing. Several minutes later, another star seemed to plunge to earth, then another. Soon, she realized that the intervals between the phenomena was growing shorter and shorter, until the sky seemed streaked with lights that shot through the blackness like a spider's web. Then—as if weary of performing a private fireworks show—the night grew still again.
"It's over?" she whispered to Jace, barely breathing in case she should miss something by daring to speak.
"Mmm hmm. You might see a stray one, but the whole thing usually only lasts about twenty minutes."
"This happens every few years." It wasn't a question. Instead, it was a statement of wonder.
"Did you make a wish?"
She looked at him in alarm. "I didn't think about it."
"Do it now. I'm sure the statute of limitations isn't up yet."
His eyes twinkled as the arm around her waist nudged her, encouraging her to suspend her cynical adult wisdom for a few minutes.
Closing her eyes, she searched for a wish that would equal the grandness of the occasion. But as the quiet settled around her, it wasn't a wish that came to mind. Instead, she grew intimately aware of the warmth of Jace's body, the strength of the arm that held her, the almost imperceptible knock of his heart against her fingertips. Suddenly, the future seemed inconsequential and oh, so far away. Instead, her senses were flooded with thoughts of Jace and what she wanted—no, needed—from this man.
Her eyelashes flickered open and she was hooked by his gaze—one that seemed as intense and hungry as her own.
"Did you make a wish?"
His voice was low and raspy, echoing the awareness that raced through her body like a tidal wave, sweeping away everything but the need for his arms around her. And his kiss. Please, let him kiss her, right now, in this hushed clearing, in this magical moment.
"Yes." The word emerged as an almost imperceptible puff of sound.
Then, when she felt she couldn't bear one more second of loneliness, his fingers sifted through her hair, drawing her down toward him.
Excerpts. © Reprinted by permission. All rights reserved.
Book Info:
The rugged and wild Taggart brothers know how to tame a restless beast, but a restless heart is a different matter…
When tragedy struck, Jace Taggart stepped in to run the family business and care for his brothers, sacrificing his own happiness to ensure their well-being. But after the beautiful Bronte Cupacek moves to town, Jace realizes he can't ignore the hunger inside him much longer.
However, the last thing Bronte needs is another man in her life. After the end of a painful marriage, she just wants to focus on her daughters. They need her now more than ever. Yet no matter how hard Bronte tries to stand on her own two feet, it's hard to resist the handsome cowboy who keeps coming to her aid.
Soon secrets from the past threaten everything dear to them. Only through embracing their undeniable connection can Jace and Bronte build a future together that no one can tear apart…
Book Links:

Meet the Author: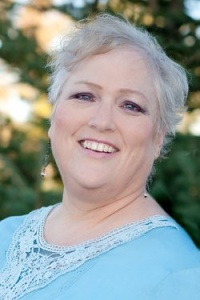 Lisa Bingham is the best-selling author of more than thirty historical and contemporary romantic fiction novels published by Avon, Pocket, Harlequin, and Berkley. Her most recent release is Desperado, the first in the Taggart Brothers trilogy, published by Berkley, and the World War II epics Into the Storm and After the Fall published by Diversion Book. Besides her writing, Lisa has taught Writing and Language Arts for nearly thirty years. She's also served as a professional costume designer for theatrical and re-enactment attire, and is considered an expert in the field. She has been lucky enough to live and study in such exotic locales as Brazil, Mexico, Europe, and the United Kingdom. Currently, she lives in rural northern Utah near the family farm which is being run by the fourth generation of Ramptons. She is married to her sweetheart of twenty-two years, has three beautiful children, and two over-protective dogs
Website | Facebook | Twitter |