Today it is my pleasure to Welcome author
Nicola Marsh
to HJ!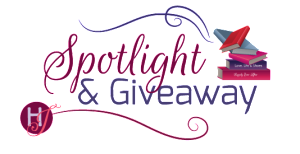 Hi Nicola and welcome to HJ! We're so excited to chat with you about your new release, Rescuing Rose!

Hi Sara, thanks for having me. It's great to be here.

Please summarize the book a la Twitter style for the readers here: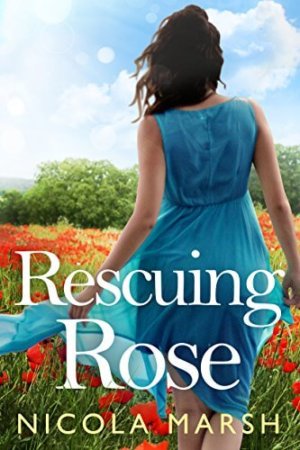 Everyone deserves a chance—but has Rose used all her chances up?
After pain…comes Redemption.
Rose finds forgiveness, acceptance and love in the small town she once fled.

Please share the opening lines of this book:
Rose Mathieson had done some dumb things in her twenty-six years. But nothing came close to her stupidity today. Forgetting to pick up her precious six-year-old son from school because she'd been
on a self-pitying bender last night trumped all the other dumbass things she'd ever done.
Because Olly was her everything. Her reason for living. And she'd never forgive herself if anything happened to him because of her selfishness.
Please share a few Fun facts about this book…
I personally researched vineyard country to get a feel for my fictitious town Redemption.
Ditto with the bakery that was Rose's refuge as a kid.
Researching exquisite food is never a chore.
Effie didn't appear in the first draft of this book. I wrote her in during revisions.
Tamsin is demanding her own story but I had to tone down & delete some of her scenes.
What first attracts your Hero to the Heroine and vice versa?
Caden admires Rose for her resilience, her ability to envisage a future despite the trials of her past and her dedication to her son.
Rose is attracted to Caden because he's hot!

Using just 5 words, how would you describe Hero and Heroine's love affair?
Poignant. Tender. Understanding. Sweet. Natural.

The First Kiss…
"You didn't eat anything," she said, reaching for a strawberry and dragging it through the molten chocolate. "Let's rectify that."
She cupped her hand under the strawberry to catch any drips and wafted it in front of his mouth. Waited for his lips to part. Slowly glided it in.
Before she could remove her hand, his tongue flicked out to lick her finger and she felt the jolt all the way down to her toes.
He took his time chewing, her gaze riveted to his mouth, where the tiniest speck of chocolate remained.
"You have some chocolate right there," she said, pointing at the corresponding spot on her mouth.
"You put it there. You get it off."
A sexy challenge she couldn't back away from, so she closed the short distance between them and kissed him.
An uncertain kiss at first. An awkward melding of lips that had her second-guessing her decision to risk their friendship for one amazing night.
But then he angled his head slightly and suddenly they fit. The kiss deepened. And in an instant, they combusted.
They ravaged each other, hot, long, open-mouthed kisses that lasted forever. Endless kisses that made her lightheaded. Not from lack of oxygen, but from him. Only him.
Without revealing too much, what is your favorite scene in the book?
When Rose finally drops her guard around Caden and has one memorable, indulgent night.
Here's a snippet:
"Hope you're hungry," Caden said, and she turned to find he'd brought in a platter covered in diced bananas, strawberries and marshmallows, and the fondue fountain.
Her mouth watered as she rushed to help. "Is now a good time to tell you that I haven't had chocolate fondue since that time in your backyard?" She took the platter from him and laid it on the
table. "And that I'm likely to devour this lot myself?"
"I'd like to see you try." He carefully placed the fountain next to the platter and bumped her with his hip. "As I recall, we had a similar argument all those years ago."
She laughed. "And as I recall, you were a gentleman even back then and allowed me to scoff way too many marshmallows."
"You needed them more than me," he said, alluding to her need for comfort food, courtesy of her horrid father, as he placed a hand in the small of her back and guided her down onto the sofa. "Do
you ever think about how long we could've been friends if we'd stayed in touch?"
"Nah, I never think about you," she deadpanned, chuckling at his mock outrage.
"That's okay. I think about our friendship enough for the both of us." He scooted closer on the sofa, his solemnity unnerving her as much as his proximity. "At the risk of ruining your appetite, I can't
stop thinking about you."
"Maybe you can take something for that," she said, increasingly uncomfortable about where this conversation was heading.
She didn't want to talk.
She wanted to eat and laugh and flirt.
She wanted to forget the past, not think about the future, and live in the present.
"I don't want to get all serious because that's not what tonight's about, but I want you to know that it's been amazing getting to know you again." He clasped her hand, drew it slowly toward his
mouth and brushed a soft kiss across the back of it. "I like having you around, Rose Mathieson."
If your book was optioned for a movie, what scene would be absolutely crucial to include?
When Rose has just come out of rehab and is faced with temptation for the first time. This scene gives us insight into what she's been through, how hard she's battled and how far she's come.
Here's a snippet:
She opened the paper bag and pulled out the vodka. Baffled as to why she hadn't simply tipped the alcohol down the sink, she unscrewed the cap and inhaled.
It did nothing for her. But as she swirled the vodka around, she wondered what it would taste like now as a shot, if it would still give her a buzz.
Despite how far she'd come at the recovery center, she was tempted for a moment. Tempted to relive that wonderful floaty feeling when all her problems faded away.
She lifted the bottle to her mouth. Caught a glimpse of herself in a mirror. Recoiled.
This wasn't her. Wasn't the person she'd striven so hard to become in the last four months.
With a strangled cry, she leapt to her feet, ran to the bathroom and poured the vodka down the drain. Hands shaking, she recapped the bottle, marched to the kitchen and deposited it in the
recyclable waste.
Leaning against a cupboard, she wrapped her arms around her middle and took several deep breaths. Counting each one. Calming.
When she felt strong enough, she headed back to tape up the last box.
Time to start her new life in Redemption.
The sooner the better.
Readers should read this book …
To believe in second chances, redemption and the power of love.
What are you currently working on? What other releases do you have planned for 2016?
I'm currently working on book 2 in a sexy new series for Harlequin.
Think bad boys, strong women and plenty of sparks!
With SAVING SARA releasing in August and RESCUING ROSE in October, I don't have any other releases for the last two months of 2016.
Thanks for blogging at HJ!
Giveaway:

Audiobook of RESCUING ROSE (Redemption Series)
To enter Giveaway: Please complete the Rafflecopter form and Post a comment to this Q: Rose is a chef and loves creating new dishes.
What's your favourite meal to cook?
Excerpt from Rescuing Rose:
Ready?" Caden patted Rose's hand, tucked through his bent elbow.
"As I'll ever be," she said, trying not to grimace.
An outright lie, because she'd never be ready to waltz into a room full of people on the arm of a gorgeous man, knowing they'd take one look at her and find her lacking.
No amount of makeup or hairspray or shot silk could change how she felt inside: like the judgmental crowd would see right down to her soul and find a quivering girl too scared to make a noise for
fear of being noticed.
Rose had made flying under the radar an art form as a child. And it was damn hard to shake the habits of a lifetime now as she forced her feet to move. One foot in front of the other. Mincing
baby steps that had more to do with her nerves than her trusty gold sandals pinching her feet, the only pair of fancy shoes she'd ever owned and had rarely worn.
"You're not facing the executioner," Caden murmured under his breath, tucking her closer into his side.
"Feels like it," she said, fixing a smile on her face as they stepped through the ornate archway of the town hall and into the main ballroom. "Kill me now. Make it quick and painless."
He grinned. "Why, when torturing people can be so much fun?"
Not that either of them had a chance to torture anyone, because the moment Caden guided her into the ballroom, they were besieged. Townsfolk dressed in their finest satins and tuxes surrounded them, all clamoring for a word with the potential incoming mayor.
Caden took it all in his stride while Rose wanted to cower in a corner. But he wouldn't let her.
"Folks, I'd like you to meet my date, Rose Mathieson," he said, addressing the crowd around them.
Rose managed a sedate, "Hi," before an old man half her height tapped her on the shoulder.
"Any relation to Priscilla Mathieson?" His rheumy eyes peered at her and she nodded. "Cilla's my aunt."
The old man beamed. "Though she goes by her maiden name, Prescott, now. Good for her." He tut-tutted. "Never liked that old bastard she was married to."
Rose chuckled. She couldn't agree more.
A tiny woman on the better side of ninety elbowed the old man. "Move over, Gus, and let me get a look at Caden's beautiful date."
Rose blushed, but as the townsfolk introduced themselves one by one, and complimented her on her dress, hair and shoes, she started to feel it.
"You're a hit," Caden murmured, his hand in the small of her back a comfort as another wave of locals bore down on them. "But go easy on the old guys. Your flirting is likely to give them all heart
attacks and our local hospital may not cope."
Rose batted her eyelashes. "Bryce is an excellent doctor. I'm sure he can perform a few heart-starters with those paddle thingies."
Caden laughed, earning an approving smile from a couple of seniors hovering nearby. "I'm sure I saw Gus leering down your bodice and he's ninety-five."
"Obviously nothing wrong with his eyesight then," she responded drily, and gave her strapless dress a tug upward.
"All the ladies are gushing too." He tucked a strand of hair behind her ear. "Not that I blame them. You're stunning."
"Flattery will get you everywhere," she said, her body warming beneath the intensity of his stare.
"I'm counting on it."
Excerpts. © Reprinted by permission. All rights reserved.

Book Info:
Rose Mathieson knows the only way is up. It has to be. She's made some mistakes in her life, but almost losing her son is a wake-up call. More than that: it's a call to action. It's time to start again.
The town of Redemption, Connecticut, seems to offer exactly what she craves: a quiet, stable life for her and her six-year-old son, Olly. But Redemption has changed since she last saw it—or perhaps it's just Rose who has changed. Her reputation precedes her now, and not everyone is happy to see her back.
Caden Shoreham is, though. Rose's childhood neighbor, a preacher's son, and now the pillar of the community, he's embarking on an ambitious new path of his own. He had always hoped they might end up more than friends, but Rose Mathieson isn't quite what his parents and friends had in mind for him.
Everyone deserves a chance—but has Rose used all her chances up?
Book Links:

Meet the Author: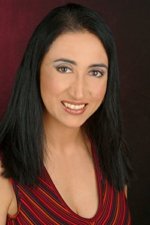 USA TODAY bestselling & multi-award winning author Nicola Marsh writes flirty fiction with flair for adults and spooky, supernatural fiction for young adults.
She has published 60 books with Harlequin, Amazon and indie, and sold over 7 million copies worldwide.
She currently writes women's fiction for Amazon's Lake Union Publishing. SAVING SARA released August 1st 2016 and became a #1 romance bestseller in the UK & Australia! And a #1 kindle bestseller in Australia! RESCUING ROSE, the sequel, released October 4th, 2016.
Her first mainstream contemporary romance, BUSTED IN BOLLYWOOD released to rave reviews, including a nomination for RWA's RBY, Romantic Book of the Year 2012.
Her first indie-pubbed contemporary romance CRAZY LOVE released September 2012, a Barnes & Noble bestseller, and was nominated for a 2012 ARRA award.
Her young adult fantasy SCION OF THE SUN won the 2014 National Readers' Choice Award for Best YA novel.
She's also a Waldenbooks, Bookscan and Barnes & Noble bestseller, a 2013 RBY and National Readers' Choice Award winner, is a multiple finalist for awards including the Romantic Times Reviewers' Choice Award, HOLT Medallion, Booksellers' Best, Golden Quill, Laurel Wreath, More than Magic and has won several CataRomance Reviewers' Choice Awards.
A physiotherapist for 13 years, she now adores writing full time, raising her two young heroes, sharing fine food with family and friends, barracking loudly for her beloved North Melbourne Kangaroos footy team, and her favourite, curling up with a good book!
Website | Facebook | Twitter |