Today it is my pleasure to Welcome author
Gillian Archer
to HJ!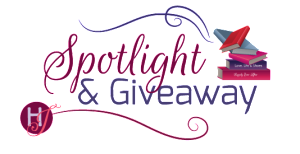 Hi Gillian and welcome to HJ! We're so excited to chat with you about your new release, Resilient!
Please summarize the book for the readers here: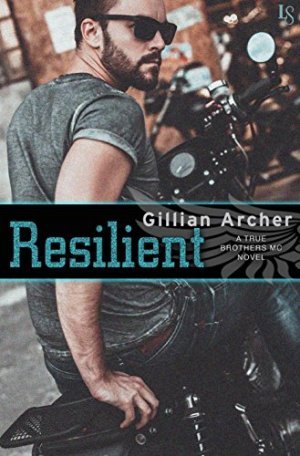 Smart-mouthed heroine, Nicole, has a fling with a bad boy biker, Tank. One and done turns into two and shoo then three then flee and somehow these commitment phobes find themselves in a relationship. But nothing is ever that simple in the MC world. Club buildings are being attacked and Nicole's bad news dad is back in town *and* back with her mom. And there's a wedding as RUTHLESS' protagonists get married!

Please share the opening lines of this book:
The moment I saw her, I wanted to fuck her.
There was no love-at-first-sight bullshit. I just wanted her naked and writhing under me.
Please share a few Fun facts about this book…
My brother-in-law has the same job as my heroine, Nicole. Both work as project managers of video slot machines.
The hero, Tank, has a naughty piercing that was inspired by an article I read about Lenny Kravitz.
Tank's dog Stella was based on my own furbaby, Sheila. Both have/had diabetes and are/were amazing dogs.
Please tell us a little about the characters in your book. As you wrote your protagonist was there anything about them that surprised you?
This didn't happen during the book, but I was surprised that readers didn't like Nicole in the previous books. She is a strong woman who speaks her mind and doesn't take shit from anyone. But like everyone, she's shaped by her past so I hope with this book people will see why Nicole is the way she is and in the end root for her like I do.
If your book was optioned for a movie, what scene would you use for the audition of the main characters and why?
Their dance at their friends' wedding. The dialogue between the two makes me smile every time I read it.
"So, where'd we land on hooking up tonight?"
Her head jerked up, and she leveled a look on me that would've probably shriveled the balls of a lesser man. I just smiled back at her.
After a beat Nicole looked over at Jessica and Zag still on the dance floor, then turned back to me. "We can't leave before the bride and groom. That'd be rude. Uncouth."
"Well, shit. We all know I'm the most couth guy around. Obviously I meant after they left."
"Obviously." A small smile curved Nicole's lips. "Is couth even a word?"
"Fuck if I know. I barely skated by in high school. Aren't you the college grad-u-ate?" I drew out the last word in an exaggerated hick accent.
"Who took the bare minimum of English credits required for a computer science degree. I know jack shit about language. How'd you know I went to college?"
I shrugged. "I dunno. Heard it somewhere."
"Did you go through my trash? I knew it. You are a stalker!"
"Fuck. You're suspicious. I've never gone through your trash. I don't know how I heard it. Maybe from Jessica? She's always bragging about you and your fancy job writing code for casino slot machines. Stands to reason someone with a job like that went to college."
Nicole bit her lip to fight her growing smile. "Jessica brags about me?"
"Hell, they all do. Even Reb. I heard him telling Tucker that if he wanted to go anywhere in life he'd have to study and go to college like you and Emily did."
"Wow." Nicole's cheeks turned a light red. "Well, still it's not right that you know so much about me, and I know practically nothing about you."
"You know plenty."
"Dick piercings aside, I don't know anything about you. Unless you count kissing and boxer shorts preferences."
"I do count those, so obviously you know enough."
Nicole's head titled. "What do you do for a living?"
"What the fuck does that matter? We're two and shoo, right? You don't need to know what I do for a living to hook up for the night."
"Come on. Tell me. You're not ashamed of it, are you? Oh God, you're a member of the new Magic Mike revue at the Mother Lode Casino, aren't you?"
"What? No."
"You are! I knew it. That body. Those moves. Your piercing. You're a male stripper!"
Fuck, she got under my skin like no one else. I could feel a wave of heat spreading across my face at the thought of bumping and grinding in front of a bunch of horny women screaming my fake stage name. Hell. No. "I'm a bouncer at Lux. Okay? That's what I do. It's my job to make sure that the drugs stay out and the hot girls get in. I man the fucking door at a nightclub."
Nicole deflated slightly. "So, you're not a male stripper?"
I shook my head while rolling my eyes. She looked let down at my choice of profession. Or the fact that I wasn't some cheesy male stripper. Was that a fantasy of hers or something? Fuck. No way in hell I was gonna help her act out that little wish.
"Damn. That's . . . disappointing."
I grumbled under my breath. Like I needed this girl to tell me that my life hadn't turned out the way I'd hoped.
"I was hoping to get a preview of your . . . talent. But maybe you just need practice. Tell me, do you own a thong?"
"Oh my fucking god." My shoulders shook with my silent laughter. Just when I thought I knew which way she was going, she zagged. "No, I don't own a fucking thong."
"Too bad. Maybe I'll get you one for Christmas. In the meantime I'll help you work on your basic stripping routine. Do you have any tear-away pants?"
For the first time in my life, I was laughing while sporting an erection. What was it about this woman? She was smart, funny, sexy as hell, and too fucking good for an asshole like me.
Excerpt. © Reprinted by permission. All rights reserved.

What do you want people to take away from reading this book?
That family has so many different definitions be it traditional, the one you were born with, or the one you make with friends or say a motorcycle club. And that everyone deserves their own HEA!

What are you currently working on? What other releases do you have planned for 2017?
Right now I'm plotting the fourth True Brothers book which will hopefully be out next year. I think it'll be about Brittany's daughter, Amber, and newly patched True Brothers MC member, Bam Bam.
My next release is a little different; it's a contemporary royal romance titled Reluctantly Royal and will be out in January 2018. It's about a prince from Monaco and his incognito vacation in Vegas where he meets a spontaneous local girl. He doesn't tell her that he's a prince, but she's keeping a secret from him too..

Thanks for blogging at HJ!
Giveaway:

Ebook: RESILIENT by Gillian Archer. *Gifted via Amazon*
To enter Giveaway: Please complete the Rafflecopter form and Post a comment to this Q:

In RESILIENT, both the hero and heroine have an abiding love of beer. Personally I hate the stuff, I'd rather drink just about anything else instead, but I really love Irish whiskey–Bushmills Black Bush specifically. What's your favorite drink?
Book Info:
With her lowlife father in prison for manslaughter, Nicole Walker keeps her distance from the biker scene—until she meets the stud running security at her best friend's wedding. "Tank" is big, mean, and trouble from every direction. Yet Nicole can't take her eyes off his chiseled body, or deny the pure electricity she feels when he returns her gaze. Guys like Tank are supposed to be a one-way ride to heartbreak. So why, after a scorching night in his bed, does Nicole only want more?
From his tour in the Marines to his sister's disastrous marriage, Tank has seen the worst that life has to offer. Ever since his father's death, Tank's been fiercely protective of his family—and the True Brothers have always had his back. But nothing could prepare him for a woman like Nicole, who's determined to break down the walls around his heart. When violence strikes, placing Nicole in harm's way, Tank digs deep to find the courage to keep her safe—and the strength to love without limits.
Book Links:

Meet the Author: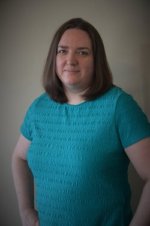 Multi-published author Gillian Archer has always loved books. And has had a serious soft spot for romances ever since the tender age of twelve, when she would steal her mother's Harlequin books and read them under the covers with a flashlight. But the writing bug didn't hit until over ten years later after a dare from the husband. (It might have also involved a wall-bangingly bad book.) Now she can't imagine doing anything else.
Outside of writing, Gillian loves to spend time snuggling with her husband, playing with their dog and traveling to exotic places. After living abroad for four years, she is very happy to be back in the U.S. with the wonders of Walmart.
Website | Facebook | Twitter |