Today it is my pleasure to Welcome author
Victoria Davies
to HJ!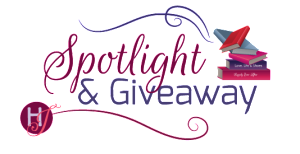 Hi Victoria and welcome to HJ! We're so excited to chat with you about your new release, Right Billionaire, Wrong Wedding!
Please summarize the book for the readers here: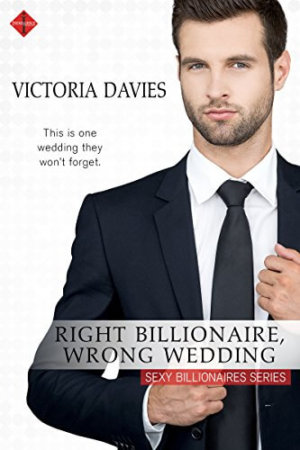 R is for: Really fun read
I is for: Intriguing characters
G is for: Guilty pleasures
H is for: Hot men in business suits. *drool*
T is for: Thanking the wonderful readers who give this book a chance!
B is for: Billionaires galore
I is for: Icing on a wedding cake
L is for: Love and marriage
L is for: Loyal to the end
I is for: Impossible dreams
O is for: Ooolways finding your happily ever after…come on, O is hard…
N is for: Never giving up
A is for: Attempting to make big changes
I is for: Initiating hot relationships with handsome men
R is for: Researching more about weddings than I ever wanted to know
E is for: Enjoying the ride.

Please share the opening lines of this book:
Dear Mr. King,
It is with a heavy heart that I tender my resignation.
"Dear Mr. King?" Allison mused, chewing on the end of her pen. "Maybe I should go more informal?"
Please share a few Fun facts about this book…
I was actually a bridesmaid for the first time while writing this book.
I did enough research for that book that I think I'll be ahead of the game if I ever have to plan a wedding myself.
Darian's blue scarf is an element I took from the first contemporary romance I ever wrote (which was never published) 7 years ago.
My grandmother has been asking me to write a non-paranormal story for years so she can read it. Because this is the first contemporary novel I've ever published, this book is dedicated to her.
My favorite part of this book was looking up dozens of wedding dresses to pick one to be the model for the dress Allison tries on.
Was there a scene in this book that was harder to write than others?
Overall, I had a very smooth ride writing this book. But one scene I found hard to get right was when Allison goes over to Darian's house for a thank-you-for-a-job-well-done dinner. It's the first time they are alone together in a way that isn't focused on work or the wedding and I struggled getting the right tone for the scene. After all, I'm sure we've all experienced being around our crush and feeling a little uncertain. I wanted to make sure Darian and Allison didn't blow their first real moment together.
Excerpt:
She rang the doorbell before she could chicken out.
Silence stretched.
Should I ring it again? she wondered, staring at the closed door.
Raising her hand to the doorbell, she paused when what sounded like a crash reached her ears. Leaning closer to the door, she was ninety percent sure she could hear Darian cursing.
"Darian?" she called.
The door flew open to reveal a more frazzled version of her boss than she'd ever seen.
His perfect hair was ruffled and out of place, as if he'd been dragging his fingers through it. A streak of flour clung to one cheek and there was a decidedly crazed expression on his face.
"Dinner is defeating me."
Allison blinked. "I brought wine."
"Then you're welcome here." He opened the door wider.
Excerpt. © Reprinted by permission. All rights reserved.

What do you want people to take away from reading this book?
I want people to close the back cover at the end of the book and smile. That's how I always know I've read something good is if it leaves me grinning like a loon no matter where I am. I hope people will finish the novel and feel like their time was justified investing it in Right Billionaire, Wrong Wedding.
Thanks for blogging at HJ!
Giveaway:

$25 Amazon gift card
To enter Giveaway: Please complete the Rafflecopter form and Post a comment to this Q:

What makes you decide to reach out a pick up a book to read? How do you decide with all the incredible stories now available at our finger tips?
Book Info:
Darian King has never met a challenge he couldn't handle. Running a billion-dollar corporation? Piece of cake. Hostile takeovers? A walk in the park. But when his little sister begs him to plan her wedding, Darian finds himself less than prepared for the task. Luckily, he knows just who to ask for help.
Allison Reed wants nothing more than to leave King Enterprises behind. Being the personal assistant to a man like Darian is a 24/7 job. Asking her to help plan a wedding is simply the icing on the stress-filled cake but to leave she needs a glowing reference and will do anything to get it. Even plan a wedding with the man of her dreams.
Stepping outside the office has unexpected consequences. Darian doesn't believe in relationships, yet he's starting to see Allison in a whole new light. But he doesn't know her secret, and she fears that by the time the vows are exchanged, she won't just be leaving her job behind but her heart as well.

Buy links: Amazon | B&N | iBooks | Kobo | Goodreads


Meet the Author: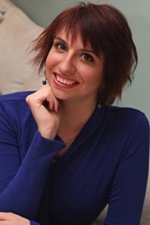 Victoria Davies's passion for writing started young. Luckily she had a family who encouraged believing in magic and embracing imagination. From stories quickly scribbled in diaries, her love of storytelling developed. Since then her characters may have evolved and her plots may have grown decidedly more steamy but she never lost her love of the written word. Writing is not only a way to silence the wonderful voices in her head, but it also allows her to share her passions with her readers.
Currently she writes from Toronto, Canada. While she has a healthy love for the unknown, this corner of the world will always be her home.
Social media links: Website | Facebook | Twitter | Goodreads