Today it is my pleasure to Welcome romance author
Melissa Cutler
to HJ!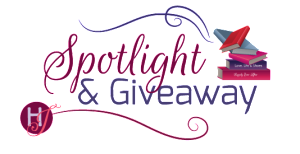 Hi Melissa and welcome to HJ! We're so excited to chat with you about your new release, RISKY BUSINESS (Bomb Squad Hockey #1)!
Thank you so much for having me on the blog! It's great to be here.
Please summarize the book a la Twitter style for the readers here: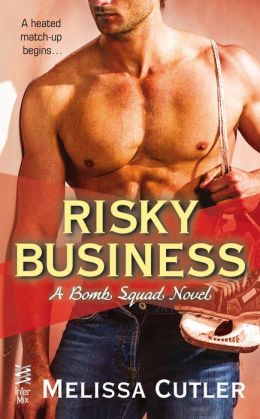 To make her life reboot work, this single mom must rely on a surly former soldier who holds the keys to her future and her heart
Please share the opening line of this book:
Of course, being that it was Allison Whitley's lot in life to suffer the presence of water, it was pouring rain the night the Buffalo police marched her husband down the front walk of Pinky Rae's Gentleman's Club, right past Allison and into one of four idling patrol cars.
Please share a few Random facts about this book…
1. Much hot chocolate is consumed by the characters in RISKY BUSINESS.
2. At one point in the story, Allison–the heroine–wields an ax.
3. The hero, Theo. accidentally speaks French when he's nervous.
4. The Erie Canal is COLD in early spring, especially if you get thrown in because your clothes are on fire.
Please tell us a little about the characters in your book. As you wrote your protagonist was there anything about them that surprised you?
There were a lot of things that surprised me about Allison and Theo while I was writing their story. The most surprising was the way each reacted to their first kiss. I didn't see that coming (and I'm not going to tell you what), but once the words were on the page, it was so perfect. A truly magical moment–for them and for me, as a writer.
What, in your mind, distinguishes this book from other books out there in the same genre?
This book can be considered a sports romance, but what distinguishes this book from other sports romances is that the heroes in this series aren't professional athletes. They're combat wounded soldiers who've found brotherhood in each other and their team, BOMB SQUAD. They all have day jobs and lives separate from the team, but hockey brings them together.
The First kiss…
This is one of my favorite parts of the book!

Here's a sneak peek:

She fingered the sleeve of his shirt, her eyes downcast. "I'm not ready for this."

How could she be so sure what this was, when he had no idea? "This? You mean, kissing? Or hot chocolate?"

She ignored his lame attempt at humor. "No." She rolled her eyes up his chest and met his gaze, her expression guarded. But behind that shield, he saw a desire that mirrored the intensity of his own. "For the way you make me feel."

Neither was he. Not by a mile. Then it hit him. He didn't get to feel this, whatever it was. He had no right. She was Allison Whitley, scumbag Lowell Whitley's ex-wife, not some friend of Harper's or a woman he met at a bar. She was his boss. His goddamn boss. What was he doing?

She searched his face for a response, but the storm swirling inside him was too disjointed to put into words or even settle on an expression. Despite that, or perhaps because of it, he could think of only one possible response to Allison's whispered confession and his subsequent epiphany. He cupped her cheeks in his hands and kissed her.
Did any scene have you crying or laughing while writing it?
"I don't want you to sleep on the whore bed anymore. I think we should chop it into firewood and burn it. A symbolic cleansing, if you will."

Allison grinned. She'd joked about doing just that on her first morning at Cloud Nine, but hadn't seriously considered it. People didn't just go around burning beds when they were wronged. It wasn't done. But in Chelsea's world, taking such actions was perfectly legitimate.

"I love that idea, but I think I've set enough fires here already."

Chelsea shoved off the boxes and started up the stairs. "Fuck it. I got paid for my gig last night in Lockport. I'll buy you a new bed. Let's do this thing."
If your book was optioned for a movie, what scene would you use for the audition of the main characters? 
Great question! I'd choose this one of Allison and Theo bickering and trying very hard to ignore the sparks flying between them…
She walked right up to him, planted her feet and crossed her arms over her chest, ready for another staring contest. This close to him, she caught the scent of motor oil, and beneath that, aftershave. Or maybe soap. He didn't seem to shave all that often, as evinced by the thick layer of stubble covering his cheeks, chin, and neck.

A crazy vision erupted in her imagination of that stubble grazing over her neck and lower, scratchy and perfect. Beard abrasion.

"What?" he spat.

Okay, so maybe she'd said that last part aloud. She shook the vision away and reclaimed her irritation. "Never mind. I'm tired of you telling me what I'm capable and not capable of, so how about we drop this futile argument and you go back to cussing at me in French?"
If you could have given your characters one piece of advice before the opening pages of the book, what would it be and why?
The once piece of advice I would have given them is to stop holding yourself back because you're afraid.
What are you currently working on? What other releases so you have planned for 2014?
I'm currently working on a book later in the Bomb Squad hockey series. I have two more releases in 2014. First, a Christmas cowboy story coming in October called THE MISTLETOE EFFECT. And then in November, the second Bomb Squad novel, UNDEFEATED, is releasing.
Thanks for blogging at HJ!
Giveaway:

Since Allison and Theo bond of hot cocoa during the story, I'm giving away a tin of gourmet hot chocolate and a chocolate bar to one reader who leaves a comment [US only, sorry]
To enter Giveaway: Please complete the Rafflecopter form and Post a comment to this Q:

Thank you for stopping by the blog and checking out RISKY BUSINESS. In the Bomb Squad series, Theo's hockey team is a true brotherhood. What's your favorite team you've been on, be it a sports team, a team at your work, a team in school, a team involving your hobby, or???
Excerpt
Allison sensed Chelsea's presence nearby. She opened her eyes at the sound of Katie's happy gurgle to see her bouncing in Chelsea's arms. She stood next to Allison, staring through the kitchen door at the visible edge of the closed garage door as though in shock.

"That was Theo?" Chelsea said.

"Yup."

"You didn't mention he was . . . was . . ."

"A jerk?" Allison said.

"That too, but . . ."

"That he spoke French?"

"That too, but . . ." Chelsea shifted Katie to one arm, then held her hand out, miming a broad shoulder, then a bulging biceps. "An eleven. No—a twelve."

"Yeah, that too." Allison said.

In the garage, an engine revved in a long, loud, brash roar of sound.

Chelsea startled. "What's that?"

"His motorcycle."

After a lengthy pause, Chelsea let out a low whistle. "Screw wine. This situation is code level:
vodka."
Book Info:
Welcome to Destiny Falls, New York, home of Bomb Squad–an ice hockey team full of rugged military heroes. But the season's biggest match-up isn't on the ice as one of their own prepares to go head to head with his new boss…
Allison Whitely's ex left her with a mountain of debt and Cloud Nine, a struggling boat rental business. With zero job skills, her only hope of getting back in the black lies in a brooding ex-soldier who has her seeing red…
Theo Lacroix's teammates are counting on their star player to help them win an upcoming high profile hockey game. But when a sexy tornado of a woman sweeps into Destiny Falls and expects him to help her with Cloud Nine, Theo is tempted to skate away from it all.
Theo vowed never again to be someone's knight in shining armor, but his feelings–and desire–for Allison are becoming harder to ignore. He longs to save her, but to win Allison's love, he'll have to throw out his old playbook and take the ultimate risk…playing from the heart.
Books in the Bomb Squad hockey series:
Risky Business (Bomb Squad #1)- August 2014
Undefeated (Bomb Squad #2) – November 2014
Game Changer (Bomb Squad #3) – April 2015
Book Links:
Author Bio
Melissa Cutler knows she has the best job in the world writing sexy contemporary romances and romantic suspense. She was struck at an early age by an unrelenting travel bug and is probably planning her next vacation as you read this. When she's not globetrotting, she's enjoying Southern California's flip-flop wearing weather and wrangling two rambunctious kids. She loves hearing from readers at melissa@melissacutler.net, or on Facebook (www.facebook.com/MelissaCutlerBooks ) and Twitter (@m_cutler). Visit www.melissacutler.net to learn more about Melissa and her books.
Website | Facebook | Twitter |