Today it is my pleasure to Welcome author
Mary Sullivan
to HJ!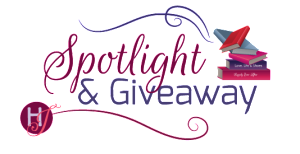 Hi Mary and welcome to HJ! We're so excited to chat with you about your new release, Rodeo Rancher!

I'm so happy to be here today! HJ, thank you for having me!

Please summarize the book for the readers here: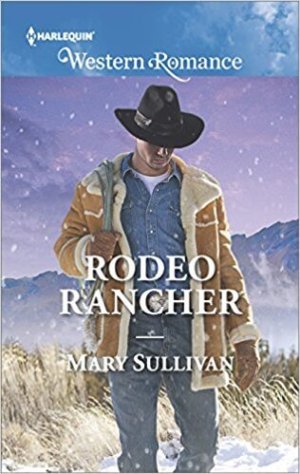 The plot of the hero and heroine caught in a snowstorm has always been one of my favorite types of stories to read. In writing this one, I enjoyed adding children to the enforced intimacy and coming up with ways for the adults to entertain them. Widower Michael Moreno has been deeply unhappy since his wife's death. Samantha Read's marriage fell part a couple of years ago. They each have two children and are stuck together, as strangers, for long days in a snowstorm. Despite their baggage, they rise above their own problems to make their children happy, including having a Christmas-Day-in-February to make up for the one the children missed in December!

What's your favorite line(s) from the book?:
Lily rested her small head on her father's shoulder and said, "Sammy made me a happy house."
When you sat down to start this book, what was the biggest challenge you faced? What were you most excited about?
The hero and heroine each have two children. Since the children play large roles in the book, it was a challenge to give each of them a unique personality. By the end of the novel, they felt very real to me and I had a lot of fun writing them.
As well, it was hard not to let Samantha come into the house and 'rescue' Michael and his children from their grief. Sammy, in turn, needed to be rescued, too.
It was also a challenge to write so many scenes in the same rooms inside the house while the storm raged outside, and not make the scenes repetitive or boring.
I LOVED writing about the children and the joy and love they find in these new adults in their lives. Michael's daughter bonds with Sammy and Sammy's son follows Michael around like a puppy dog, learning his ranching ways and emulating his strengths.
Please tell us a little about the characters in your book. As you wrote your protagonist was there anything about them that surprised you?
Samantha Read is an intelligent, bright, fun-loving woman who won't let anything bring her down for long, not even her own baggage! She had a bit of a rough life before arriving at Michael's ranch in the middle of a snowstorm. Her background catches up to her for a surprise ending.
Michael seems too dark and taciturn at the beginning of the novel, drowning in his grief, but his tenderness and deep love for his children are a welcome surprise to Sammy. All is not hopeless in Michael's house.
Michael's background has an odd twist in it, too. These ideas that come out of nowhere and take me by surprise as a writer are always a joy.
What have you learned about your own writing process/you as an author while writing this book?
I learned that I find great joy in writing about children and their funny little quirks. In the first scene, when Sammy's younger boy sees one of Michael's old-fashioned tools that he collects sitting on a table, he asks what it is. When Michael responds that it's called a plane, the child pipes up, "That's no plane, mister. Where's its wings?"
Even taciturn Michael had to admit that was pretty cute!

The First kiss…
He grasped her arm and pulled her to him by degrees. She knew he was giving her a chance to step away, but she didn't want to.

She wanted, needed this to happen.

His deep chocolate eyes came close. Closer.

She welcomed his kiss. It started soft, deepened to affection and tenderness, and then burst into ripe passion.

Yes! She craved this. Craved him.

Michael took her hand and dragged her to his bedroom, closing and locking the door behind him, where he stopped suddenly.

"What?" Samantha whispered, sensing a cooling in him, a hesitation.

"I—"

"Tell me what's wrong."

"I have this feeling…this— I have to tell you something. It's embarrassing."

"What is it? Whatever it is we can get through it together. Is it erectile dysfunction?"

"WHAT? God, no." Michael laughed shakily and raked his fingers through his thick hair.

"I started dating Lillian when I was sixteen," he said.

Samantha waited, not sure where this was going.

"We were always together ever after that and got married when we were twenty."

When Samantha still didn't respond, he burst out with, "I've only been with one woman."

Samantha breathed a huge sigh. "Is that what's bothering? I've only been with two men. I had a boyfriend in high school and got married at twenty-one."

"Really? But, look at you. Men must be all over you."

She hardened, hating the assumptions men made about her appearance because she was beautiful and had a voluptuous body.

"Because of the way I look, men think I'm some kind of sex goddess. I'm a woman, okay? Just a normal woman."

Michael leaned back against the closed door.

"I am not my body," she said. "I'm not my face. I have depth and a brain and feelings."

He tucked his fingers into his pockets.

"I like sex, but no more than the average woman. My sex drive is healthy, but I'm not sex driven. Do you understand the difference?"

"Yeah, I get it." He scrubbed the back of his neck. "To tell you the truth, it's a relief. I worried about having to be some kind of great performing stud for you."

His vulnerability and honesty charmed her.

"You don't have to be a stud. You just have to be you. Let's just be a man and a woman who care for each other and want to please one another."

He smiled, his relief blossoming in a tidal wave across his face. "That should do the trick."

"Have we dealt with all of your insecurities, Moreno? Can we make love now?"

He grinned and reached for her.

Passion bloomed instantly.

Moments later, their clothes were off and Samantha was holding Michael's spectacular, work-hardened body against hers and it was the most beautiful thing on earth.
Did any scene have you crying or laughing (or blushing) while writing it?
I was very emotional writing the scene in which the older of Samantha's boys discovers that Michael is attracted to Samantha. Since his father's desertion, nine-year-old Jason has felt like his mother's protector and warns Michael against hurting her. Sammy is Marilyn Monroe beautiful, so Jason feels he has to keep men away from her. What those men don't understand, he tells Michael, is that, "She doesn't light up rooms because she's pretty, but because of all of the goodness inside of her that leaks out."

If your book was optioned for a movie, what scene would you use for the audition of the main characters?
I would want the opening scene to be used for the audition because, while the characters APPEAR to be stereotypes—the morose, taciturn rancher and the bubbly, blonde beauty—there are many subtleties that would have to be conveyed, including Samantha's nerves that are apparent only to the keenest of observers. She chatters so happily, and so much, because she is nervous.
'The woman's bright red nose peeked out from a snow-covered pink scarf swathing her face. Same with the kids, bright red noses, with a blob of snot running onto the little one's scarf.

Michael stepped back, putting distance between himself and the woman.

"Bad day to be out," he said, accusation rife in his voice. What kind of woman took her children out in this? If she wanted to endanger herself, fine, but her kids? No.

Considering there'd been weather warnings all over the news for days, there were no excuses.

"The car broke down just up the road." She hadn't seemed to notice his critical tone. "I remembered seeing this light when we drove past. When I saw it I said, Wouldn't it be nice to be in there all toasty and warm right now? Didn't I, boys? Then the car stopped running, just went kaput suddenly, and we had to trudge all the way back. I was afraid there'd be no one here, but I figured where there's light there will be people, right? Someone had to be home." She prattled, barreling over him before he had a chance to invite the children inside. "Then where would the boys and I be?"

Probably dead by morning, he thought, but didn't say outright. No sense frightening those two young boys. At least, he thought they were boys. Their scarves hid their faces.

"It's absolutely frigid out there," the woman went on. "When we left San Francisco, it was 50 degrees. Now this. Are storms always this bad in Montana? I can't stop shivering."

"No wonder," Michael said. Seemed she didn't have the sense God gave most creatures. At least the children were geared out in snowsuits, but she wore a fashionable coat and light pants. No snowsuit. No snow pants. Flimsy fashionable boots, too, useless against a Montana snowstorm.

"You aren't dressed for the weather."

She glanced down at herself. "No, I guess I didn't dress properly, did I?" Her gay laugh lit up the gray corners of his house. Far as he could tell she didn't in the least take offense to his criticism. "But we were driving. We were safe in the car. I thought, 'Why would I need a snowsuit?' I bought them for the boys because they'll be playing outside once we get settled into our new home, but I won't be, will I? Playing outside, that is."

She shook herself all over, sending snow flying.

"Boys," she said. "Come in. Don't stand out there. We need to get this door closed so we don't lose all of this man's lovely heat."

This man's lovely heat? Say what?

"I thought we were going to end up as human popsicles. Didn't it feel like it, boys? Oh, it's lovely in here. Mmmmm. Your house is so warm," she blathered on.

He'd never really understood the meaning of the word blather. He got it now.

"It's like an oasis in the desert," she said. "I mean, the storm. Oh, you know what I mean."

An education in chattering, she could probably teach courses. College level.
Readers should read this book….
…because it is heartwarming, with an ending that is guaranteed to leave them smiling and happy.

What are you currently working on? What are your up-coming releases?
RODEO RANCHER is the second in a six-book series about a group of women who are bringing an old fair and rodeo back to life to bring money back to Rodeo, Montana, in order to save the town they love. This is Samantha Read's story.
The third in the series, RODEO BABY, Violet Summer's story, will be out in July.
Thanks for blogging at HJ!
Giveaway:

I'm giving away two copies of RODEO RANCHER to anyone in the US and Canada who leaves a comment today.
To enter Giveaway: Please complete the Rafflecopter form and Post a comment to this Q:

The caught-together-in-a-snowstorm trope is one of my all-time favorites! What is yours? Small-town romance? Big city romance? Boss and employee romance? Friends to lovers? Bad boys? Rebellious girls? Second chance romance?
Excerpt from Rodeo Rancher:
Samantha sidled away, starting a mindless chatter while she cleared the table. Dazed, Michael couldn't follow it. Or maybe Sammy wasn't making sense. She sure seemed nervous.

At the counter, she gathered soiled plates and cups, but her fingers shook and they tumbled out of the neat piles she was trying to make.

Michael approached and placed his hands on the counter on either side of her. He snuggled close to her back.

She startled, but he said, "Hush. Be still. Please. Just for a moment."

He breathed her in, her feminine warmth and her light perfume. His chin, his cheek, touched her hair and found it as soft and silken as he had imagined.

She quieted, but her breathing sounded ragged. He knew how she felt. This crazy new mess of emotions set his stomach churning. He wasn't sure what he was doing, or where this was going. He only knew that he needed to hold her.

He brushed his lips along the side of her neck. She dropped her head back onto his chest. Her trust humbled him. He drew his mouth along the smooth satin of her skin to her ear.

"Thank you," he whispered. "For everything."

With the lightest touch, she caressed the length of his arms.

"Oh, Michael. You have no idea how good this is for me, to have my children in this house where you treat them with respect and affection."

What had her husband been like? Had he hurt the kids?

"And having your children to coddle and make happy," she continued, "It makes me happy."

"You do. Make them happy, I mean."

He eased back and turned her in his arms.

"You make me happy, too."

"I do?" She sounded breathless. He knew how she felt. This was new ground for him. He might as well have just run a marathon.

Placing her hands on his chest, she said. "It's good to touch, and to be held."

He lowered his head to hers, close enough to kiss her.

The front door burst open and the children ran into the house.

Michael jumped away from Samantha and paced to the other side of the room, uncertain whether the interruption had been salvation or damnation.
Excerpts. © Reprinted by permission. All rights reserved.

Book Info:
A Family Housewarming…
Visitors are rare at widower Michael Moreno's Rodeo, Montana, ranch. When Samantha Read and her two sons turn up, seeking shelter in a snowstorm, his kids are ecstatic. Michael is less enthusiastic. Sammy's sophisticated city vibe seems out of place in his country home. But even he can't deny that the bubbly beauty lights up the whole house.
Though Sammy doesn't know much about ranching, she recognizes an aching heart when she sees one. Michael and his kids could use some cheer, and she's determined to make the most of their time together. But as the heat between Sammy and Michael threatens to melt the snow, Sammy wonders if Michael's heart could be thawing, as well…
Meet the Author: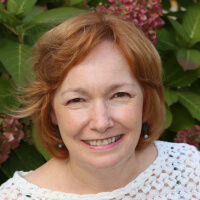 Award-winning author Mary Sullivan, born and raised a city girl, is fascinated by rural life and by cowboys, ranchers and children, which is why she loves writing Harlequin Western Romances.
She has been a Golden Heart finalist, as well as an RT Reviewer's Choice and Booksellers' Best award winner.
RODEO RANCHER is her 15th novel.
Website | Facebook | Twitter |