Today it is my pleasure to Welcome USA Today bestselling author
Megan Mulry
to HJ!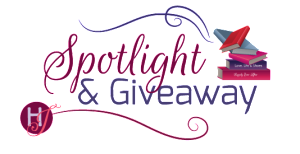 Hi Megan and welcome to HJ! We're so excited to chat with you about your new release, Roulette!
Hi HJ Readers! So happy to be here!
Please summarize the book a la Twitter style for the readers here: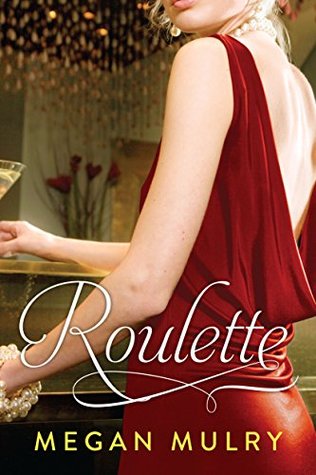 Renowned French playboy meets illegitimate daughter of a Russian billionaire and Hollywood starlet. Things get seriously hot.
Please share the opening lines of this book:
I 'm walking home from the beach, carrying my surfboard under one arm, and I realize I'm feeling pretty content about life in general. I finished grading all my student papers in time to leave the office early. I've got two weeks of spring break in Russia ahead of me, and I'm actually looking forward to spending some time with my father, for once.
Please share a few Random facts about this book…
The working title of this book changed so many times I barely remember them all:
Hollywood Regency
From Rome with Love
From Russia with Lust
Harmony in Red
The Fall of Rome
The Rome Effect
Venus in Fun Furs
Rome For A Day
Rome, Sweet Rome
Decline and Fall of Rome
(Basically any pun on Rome or any word rhyming with Rome -> I made a working title out of it)
Please tell us a little about the characters in your book. As you wrote your protagonist was there anything about them that surprised you?
The heroine: Mikhaila Voyanovski Durand (Miki)
The hero: Jerome Michel de Villiers (Rome)
So much about these two surprised me! In earlier drafts I got them together much sooner in the story, so it was more of a you-and-me-against-the-world type situation. Then my editor helped me see the wisdom of making it follow a traditional romance arc, with the romantic tension coming from within the relationship instead of from outside the relationship. This led to so much more character development: Miki was actually much stronger and independent when she had to fight for it; Rome was actually much more tender and adorable. I was very happy with those surprises!
What kind of research did you do for this book?
Wow. I'm not quite sure how to describe research for this book because it ran the gamut— from talking to investment banker friends who knew someone who knew someone who knew someone who'd been threatened with being thrown out a plane if he didn't agree to certain terms with a Russian investor—to asking a friend who lives in St. Petersburg certain questions about day-to-day life there. The south of France portions were mostly from time I've spent in that area and I just love re-living those fond memories, so making Rome have a chateau there was sheer pleasure. I also ended up looking at annual reports of paper companies and Russian timber companies and that sort of thing, but only briefly, because really? We all want to get back to the kissing as quickly as possible!
The First kiss…
The late afternoon sun is bright and the wind is cool off the Neva as we cross the Palace Bridge. He is holding me in that possessive way again, folded into him somehow, and when we are about three- quarters of the way across the bridge, he turns me so my back presses against the stone balustrade and his big arms wrap me into a cocoon. He leans in and kisses me. Properly. If I was having any residual guilt or doubt, the kiss puts a stop to all that. There is nothing in the world at this moment except the two of us. Rome is glorious. Not just his mouth and the smell of him, but the way he pulls me into him, against him, with a firm hand at the small of my back so I can feel the strength and pleasure we are giving and taking all at once. His other hand slides tenderly around my neck while our lips explore and we begin to open up to each other— at first tentatively and then with a sort of wild abandon. My hands slip eagerly into the warm space between his suede jacket and crisp white shirt , palms stroking along his hard abdomen and broad chest. When this powerful man suddenly melts under my touch, it's fabulously exhilarating. My hands are all over him, and his answering groans are intoxicating as I tease and explore. When my hands start to roam lower, he gasps slightly and pulls his lips away from mine. He looks into my eyes with an intensity I can't really process and then turns to look back toward the Hermitage. The afternoon sun gives everything a golden edge, including the angles of his face. I lean my forehead against his chest and take a deep breath. I keep thinking—not thoughts, really; I can barely think at all— but what goes through me when I inhale and feel him all around me is a deep and promising freedom. I chastise myself for my romantic silliness— what the hell are face angles and the smell of freedom, anyway? Just bone and muscle and sinew! I suddenly picture one of Landon's anatomy books with the intricate paintings of tendons and joints. I scowl.
Was there a scene in this book that was harder to write than others?
There's a scene in the south of France when Miki mistakenly thinks Rome is in love with someone else and I hated having to put her through all that (okay, fine, I love torturing my characters…and more kissing lol):
But I force myself to see him for what he is. The spoiled man- boy who does whatever he wants whenever he wants. Gets engaged on a lark. Sleeps with women and never calls them again. Buys and sells companies like new toys. Flies his jet to his château. Or to bring a girl coffee. I tell myself he's ridiculous, and I think he sees the moment I think it. His face shutters, and he drops my wrist. "Fine. You pretend this is nothing between us if it makes you feel better." He turns to walk away, and I practically rip the sleeve off his blue oxford shirt to stay him. "Feel better?" I nearly shriek, but somehow manage to keep my voice to a strained whisper. "You think this feels good, you asshole? Knowing you're sleeping with that beautiful, loving woman—" He pulls me into his arms, and I let him. I hate myself a little, but not nearly as much as I should, because, god, he feels like heaven wrapped around me like this, kissing my neck and telling me how much he missed me and how angry he was that I never called and he didn't want to interfere and how Landon was putting all that shit about us moving in together all over social media, and it's all mixed together with his hands roaming all over me and kissing me and me just melting into him. When his hands grab hold of my hips and my ass and he pulls me against his erection, all the melting comes to a halt. "Stop." I may be kissing him when I say it, but at least I say it. "Just stop."
(PS He is *not* sleeping with that other woman!)
If your book was optioned for a movie, what scene would be absolutely crucial to include and why? 
The above two kissing scenes would be imperative, because they show how much these two are drawn to each other no matter how hard they try to talk themselves out of it. There's also a scene at his villa in Venice when Miki accidentally stumbles into his office and *swoon* I would love to see that on the silver screen sometime:
He swings around to face my direction, and I try to stay standing as his expression goes from peevish to confused to adoring.
"Miki?"
"Hi." It's the only stupid thing I can think to say, and it sounds sort of breathless to boot. He tosses his pen onto the desk and stands up. I'd forgotten how tall and strong he is, how he pulses in real life. I feel like I'm starting to tilt backward when he slowly approaches me, like he's the heat of the sun or something and I should be shielding my eyes. He reaches out to touch me, and my whole body goes into some weird defensive mode. He senses it immediately and drops his outstretched hand.
"How are you?" he asks, with so much tenderness and concern. I'm still holding the used tissue in my right fist, and I feel like I'm going to start crying again. He's so beautiful, just like the Matisse and the Modigliani, all that love and . . . and . . . something I can't describe, but it feels sweet and peaceful. It feels like what I imagine home feels like, to people who have a home.
What do you want people to take away from reading this book?
A sense of glamour and love and being transported both emotionally and as an armchair traveller. I love the idea of a reader being completely swept away while they are reading Roulette.
What are you currently working on? What other releases so you have planned for 2015?
I'm working on revisions for my erotic historicals right now. I have three of those coming out in 2015: Bound with Love (novella, March, 2015), Bound with Passion (novel, April, 2015), and Bound with Honor (novel, June, 2015). They take place in 1810 and revolve around a wealthy, artistic family in Derbyshire, and include visits from the main characters in Bound to Be a Groom.
Thanks for blogging at HJ!
Giveaway:

I would love to giving away 2 signed copies of Roulette (international participants welcome)!
To enter Giveaway: Please complete the Rafflecopter form and Post a comment to this Q:

So, please tell me: do you readers have any favorite foreign locations where you'd like to see romance novels take place? Please share and I'll see what I can do!
Excerpt
Thank you so much for having me! I know how Sara loves unpublished scenes, so here's a scene from an earlier version of the book when I thought I'd have Rome and Miki reconnect in Paris instead of in the south of France (aka The Cheese Shop):

I leave the law firm and decide to walk along the river and back toward the seventh arrondissement. I cross the pedestrian bridge with all of the locked hearts fastened to the chain links and think of Rome.
Again.
For the bazillionth time this week.
I have yet to figure out if I am ever going to pick up the phone and just call the man. There's some irrational part of me that hopes—since I happen to be in Paris, ha ha—wouldn't it be such a funny coincidence if I ran into him.
The late afternoon sun is low, and with my mother already gone to Cairo, I decide to do a little grocery shopping and eat at home. I walk toward some of my favorite shops near St-Germain. I try to stay focused on buying my food, to pay close attention to how much I love the tactile, physical reminders that I am in Paris, that I am happy!
But my brain always reminds me, every second it seems, that Rome also lives in Paris. Somewhere. Am I just going to pretend that I am not secretly dying to see him? Am I just going to frequent random cafés and hope to happen upon him by chance? On Tuesday morning, I even found myself doodling with a red pen to triangulate the area between his office, his apartment, and my place. I try to tell myself I've always had a peculiar interest in maps. Nothing more.
Of course I want to see him, quite a lot actually. But am I really someone who will crack apart someone's lovely future to satisfy my own desires? I am working myself up into such a lather, trying to factor in every pro and con of calling or not calling Rome, pursuing or not pursuing him. While I contend with that moral quandary, I figure I can delay the decision indefinitely by spending inordinate amounts of time at every delicious shop in the sixth and seventh arrondissement.
A little while later, with that delay tactic in mind, I am tasting an incredible chèvre at the cheese shop Androuet on the rue de Verneuil. I look up—as the very solicitous middle-aged woman behind the counter, with whom I'd been hoping to pursue a shared love of cheese, awaits my response—when the little bell over the door rings with a cheery peal.
I turn to see who is entering the tiny shop and my eyes go wide with surprise at the arrival of…my hero.
The fact that those are the two words that pop into my mind makes me laugh uncontrollably, but I have a wad of rich cheese in my mouth, so I choke instead. It turns into a bit of an incident with the very erect Parisian shopkeeper coming quickly around the counter to help dislodge the cheese from my airway and Rome staring at the surprising reality of my physical presence in what must be his local fromagerie.
I finally get the cheese-choking situation under control and thank the attendant for all of her help. Within about a half second of my non-death, she is on Rome like a rash.
"Monsieur de Villiers," she croons, continuing in a sultry tone about the latest Reblochon that he absolutely must try. I smile as he stares at me and tries to listen to the woman who obviously wants to give him a hell of a lot more than cheese.
He turns to her and tells her he'll be back next week to try it, but that he just remembered he has another appointment. Then he reaches out…and…shakes my hand.
No kiss, the bastard.
"Bonjour, Mikhaila."
The shop attendant stares from Rome to me, and gets the drift. She raises one eyebrow at me then sets about re-wrapping all the cheeses we'd been enjoying a few moments before.
"I'll take two of the Chabricon," I tell her in French, not taking my eyes off Rome. That mollifies her temper slightly.
Rome isn't letting go of my hand either. In fact, he is starting to touch it in a way that is distinctly not-handshaking. I pull my tingling fingers away quickly and reach into my fabric shopping bag to get a few euros out of my change purse. I finish the transaction with the cheese lady and turn to see Rome waiting by the door. He opens it for me to pass, then follows me out onto the sidewalk and starts walking alongside me.
"What are you doing here?" he finally asks.
Book Info:
Megan Mulry, USA Today bestselling author and a recipient of NPR's Best Book of 2012 (A Royal Pain), takes readers on a sexy, stylish journey of high-stakes passion in her latest book. Roulette was hailed as a Best New Romance Novel by the Washington Post.
Miki Durand has always dodged the limelight. As the illegitimate daughter of a French movie star and a Russian billionaire, she craves a normal life—and it's almost within reach. She's up for a tenure-track position and has a perfect-on-paper boyfriend. What more could a woman want?
But when an unforeseen tragedy knocks her off cruise control, Miki finds herself leaving sunny LA for cosmopolitan St. Petersburg. With the fate of her father's international business in her hands, she comes face-to-face with the ultimate temptation: corporate rival Jérôme Michel de Villiers. He's everything she never thought she wanted, and their sizzling attraction soon sparks into an all-consuming flame.
Notoriously risk-averse, Miki knows it would be a gamble to fall for the sexy French playboy. But for the first time in her life, she's ready to take a chance and let the chips fall where they may.
Book Links:
Meet the Author:
Megan Mulry writes sexy, stylish, romantic fiction. Her first book, A Royal Pain, was an NPR Best Book of 2012 and USA Today bestseller. Before discovering her passion for romance novels, she worked in magazine publishing and finance. After many years in New York, Boston, London, and Chicago, she now lives with her family in Florida.
Website | Facebook | Twitter |