Today it is my pleasure to Welcome author
Marquita Valentine
to HJ!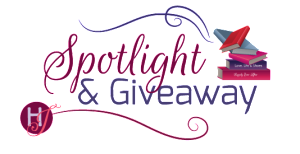 Fairy tales do come true–and so do tabloid scandals! New York Times Bestselling author Marquita Valentine kicks off a juicy contemporary romance series with a novel about a prince whose best-laid plans go deliciously awry when he marries the maid next door.

Thank so much for having me. I'm thrilled to be here today!!

Please summarize the book for the readers here: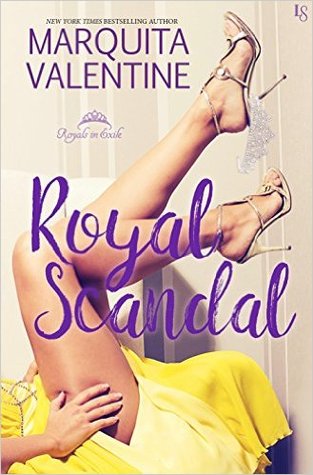 Royal Scandal is the first book in my super sexy contemporary romance series about royal siblings who are exile to America after their parents are assassinated. In Royal Scandal, Crown Prince Colin Sinclair needs a wife –an unsuitable one—so he can thwart Parliament's attempt to crown him king instead of allowing his sister to rule as queen, as tradition dictates. So he asks his best friend, Della Hughes, who is not only an American, she's a maid. Their marriage of convenience becomes anything but that.

Please share the opening lines of this book:
 There's no such thing as happily ever after—at least not for a prince exiled to a foreign country.
I know what you're thinking.
You're a prince, you bloody arsehole—a happily ever after is guaranteed. Birds dig princes with British accents and castles, and fancy cars.
Please share a few Fun facts about this book…
The Isle of Man was a natural fit since I was able to twist the history of the island from 1734 onward to fit in with my fictional royal family. They still have a functioning Parliament and make their own rules and laws, even as a sovereign dependency of the Crown (Queen Elizabeth II).
There are only Queens who rule this island "kingdom".
Colin is a single dad of sorts—he's raising his baby brothers as his own
Please tell us a little about the characters in your book. As you wrote your protagonist was there anything about them that surprised you?
Colin is the quintessential prince charming, except he has actual responsibilities that he takes seriously. Generally, he has sincere motives and tries to do right by everyone, but it doesn't work out all the time. As for Della, she's loyal, loveable, and a hard worker who sees herself as the mother of Colin's family. I think what surprised me about them was how well they got along. They truly are best friends and even when one was being prickly, the other would call them out for it, without either of them losing their dang minds.
If your book was optioned for a movie, what scene would you use for the audition of the main characters and why?
 Her gray eyes fairly sparkle in the sunlight as her mouth parts. She licks her lips and I lean in. "Shall I try to top the top five kisses of all time?" I ask.
Her mouth curves into a smile. "You can try."
I take her face in my hands, cupping her jaw tenderly before lowering my mouth to hers.
What do you want people to take away from reading this book?
That your story isn't written in stone. You have the choice to make it happy, or be miserable.
What are you currently working on? What other releases do you have planned for 2017?
I'm working on copy edits for Royal Affair, which is about Princess Charlotte (the spare twin) and Brooks Walker (readers might remember him as the younger brother of Hayden Walker in Hard to Fall), who is responsible for exposing the Sinclairs' royal secret to the world. He's a journalist and let's just say her family isn't thrilled about their affair. Royal Affair releases in April! After that is another Lawson Brothers' book in March.

Thanks for blogging at HJ!
Giveaway:

Ebook: ROYAL SCANDAL (Royals in Exile) by Marquita Valentine (Gifted via Amazon)
To enter Giveaway: Please complete the Rafflecopter form and Post a comment to this Q:

 What is your favorite fairy tale?
Excerpt from Royal Scandal:
 "May I have this dance with my wife?" he asks, and my breath catches in my throat.
Lola takes my plate and all but shoves me forward.
I nod, barely able to do more as he takes my hand and pulls me to him. My arms go around his neck and we begin to move as one to the music.
"Did you enjoy the cake?"
"Your sister knows my weakness for amaretto."
"Char is very observant," he agrees. "Our fifteen minutes is nearly up. Will you be ready to leave, then?"
"All packed and ready to go," I say cheerfully.
"Good. I hope you don't mind, but our destination is near my homeland. It's an island that my siblings and I would go to with our parents when we were younger. But if you prefer a more tropical climate, that—"
"I would love to go there with you."
His smile widens. "Thank you. You don't know how much that means to me."
I gaze into his handsome face. "Actually, I do."
He tilts his head to one side, studying me. His eyes are the same shade of green as the forest behind him. "If I haven't thanked you today . . . thank you. For everything."
Excerpt. © Reprinted by permission. All rights reserved.

Book Info:
Forced to flee to the United States with his siblings after their parents' assassination, Crown Prince Colin Sinclair takes it upon himself to become the caretaker of his family while hiding out near Charlotte, North Carolina. But after a decade in hiding, the secret's out and Parliament demands that Colin wed a princess of their choosing. Unwilling to play their game, Colin decides to marry an American instead, and he has the perfect candidate in mind.
As a home-service professional, Della Hughes doesn't believe in storybook endings. But when her best friend and secret crush reveals that he's a flesh-and-blood prince, she doesn't know what to think. Still, she'll do anything for Colin, including becoming his wife–in name only, of course. But when their plans to stay purely platonic go by the wayside, their fake honeymoon turns all too real. After a week of white-hot nights, Della can no longer deny her feelings–not with a happily ever after so tantalizingly close.


Meet the Author:
Marquita Valentine is the New York Times and USA Today Bestselling Author of contemporary romance.
Since first taking the plunge in July of 2012, Marquita has appeared on the Top 100 Bestselling Ebooks Lists on iBooks, Amazon Kindle, and Barnes&Noble. She's been called "one of the best new voices in romance" (Guilty Pleasures Book Reviews) and her books have been accused of being "a sexy, fun, and slightly addicting contemporary read" (The Book Queen).
When she's not writing sexy heroes who adore their sassy heroines, she enjoys shopping, reading, and spending time with her family and friends. Married to her high school sweetheart, Marquita lives in a seriously small town in the south with her husband, two kids, and a dog.