Today it is my pleasure to Welcome author
Emma Chase
to HJ!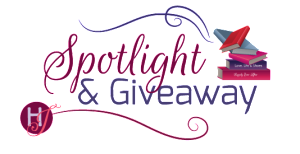 Hi Emma and welcome to HJ! We're so excited to chat with you about your new release, Royally Matched!

Hi! So great to be here with you!

Please summarize the book for the readers here: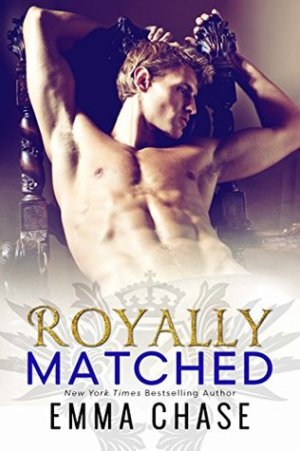 Royally Matched is Prince Henry's story, who we first met in Royally Screwed. Henry is the wild, sexy, irresponsible younger prince of Wessco – the former spare heir – emphasis on "former". Because Henry is now next in line to the throne and saddled with all the responsibilities that come with it.
He's not handling it well.
To distract himself from his royal obligations, Henry agrees to star in a reality-tv dating show to find the Princess who will one day be his Queen. During the course of filming the show, Henry meets the sister of one of the aristocratic contestants – the quiet, beautiful and quirky, Lady Sarah Von Titebottum.
Hilarity, heat and heartwarmingly emotional moments ensue as Henry and Sarah grow closer and together, grow into the roles fate has laid out for them.
Royally Matched is the second book in the Royally Series – but each book can be read as a standalone.

Please share the opening lines of this book:
"BALLS."
I sliced it.
At least I think that's the correct term. Spliced? Diced? Minced? I was never a fan of golf.
Please share a few Fun facts about this book…
Sarah's full name: Lady Sarah Mirabelle Zinnia Von Titebottum was conceived on the very first try. Henry's full name: Henry John Edgar Thomas Pembrook went through about 17 revisions.
 It's mentioned in Royally Matched that Sarah's mother loves flowers – that's where her two middle names come from.
Some plot points in Royally Matched have shades of inspiration from the fairytales Beauty & the Beast and Sleeping Beauty.
I cried while writing Royally Matched more often than any other book I've written, and for me, it's the most romantic book I've written to date.
 Songs by John Cale, Pink and Rob Thomas get mentions in Royally Screwed and were the inspiration for the scenes they're featured in.
Please tell us a little about the characters in your book. As you wrote your protagonist was there anything about them that surprised you?
Henry and Sarah are both inherently good people – I think their goodness really jumps off the page and makes them very likable, easy to root-for characters. They're also both a little broken – damaged in different ways by events in their pasts. I felt like I knew these characters very well from the first page and, probably more than any other characters I've written before, there was a real sense of joy as I wrote the progression of their love story. As they came together and became better, stronger, happier versions of themselves.
If your book was optioned for a movie, what scene would you use for the audition of the main characters and why?
The scene when Henry and Sarah first meet in Anthorp Castle, because it's fun, flirty and really exemplifies the differences in their personalities – as well the fact that opposites attract:
"He tilts his head, the sunlight making his eyes a deeper green, almost simmering. "And what about you? Is there any wild in you, Teet-bottom?"
My cheeks go up in flames. "Not even a little. I'm the boring one. The good one."
His teeth scrape his lower lip and it looks . . . naughty.
"Corrupting the good ones is my favorite pastime."
I hug my book to my chest. "I'm not corruptible."
His smile broadens. "Good. I like a challenge."
A crew member suddenly appears, trailing a large white horse behind him. "They're ready for you, Prince Henry."
Keeping his eyes on me, he places one foot in the stirrup and smoothly swings up onto the saddle. With his hands on the leather reins, he winks. "See you around, Titty-bottom."
I cover my face and groan. "I never should have told you that. You enjoy teasing too much."
"Can't blame me. It makes you turn so many lovely shades. Is it just your cheeks that blush?" His gaze drags down my body, as if he can see beneath my clothes. "Or does it happen everywhere?"
I fold my arms, ignoring the question. "I think you might be a bully, Prince Henry."
"Well, in grade school I did enjoy pulling on the girls' braids. But these days I only tug on a woman's hair in a very specific situation." His voice drops lower. "Let me know if you'd like a demonstration." His words cause images of slick, entwined limbs and gasping moans to flare in my mind. And as if on cue, the blush blooms hot under my skin.
Henry laughs, the sound deep and manly. Then he spurs his horse and rides away."
~Royally Matched
What do you want people to take away from reading this book?
Royally Matched is part modern-day fairy-tale, part contemporary romance. The banter is funny and the sexy scenes are steamy, but the heart of this story is the beautiful, tender relationship that develops between Henry and Sarah. They really are the perfect match. They fit together stunningly, filling in each other's weaknesses and drawing out their strengths. It's because of their love for each other that they grow so much as characters and it's a magical, wonderful journey to witness.
What are you currently working on? What other releases do you have planned for 2017?
I'm currently writing Royally Endowed, the third book in the Royally Series, which will release later this year. It's super fun! The main couple in this book hasn't been announced yet—but they're characters we've met in the previous two books, and I think readers are going to be absolutely delighted when they find out who they are. Stay tuned…

Thanks for blogging at HJ!
Giveaway:

Signed print copy of Royally Matched . Open internationally
To enter Giveaway: Please complete the Rafflecopter form and Post a comment to this Q:

What real-life single celebrity would you cast as the star of Matched if it were an actual reality-tv dating show?
Excerpt from Royally Matched:
Less than five minutes later, I'm in my sleeping pants and a white T-shirt, barefoot with my guitar in hand, knocking on Sarah's bedroom door. I checked the map Vanessa gave me earlier. Her room is on the third floor, in the corner of the east wing, removed from the main part of the castle. The door opens just a crack and dark brown eyes peer out.
"Sanctuary," I plead.
Her brow crinkles and the door opens just a bit wider. "I beg your pardon?"
"I haven't slept in almost forty-eight hours. My best friend's girlfriend is trying to praying-mantis me and the sound of the cameras following me around my room is literally driving me mad. I'm asking you to take me in."
And she blushes. Great.
"You want to sleep in here? With me?"
I scoff. "No, not with you— just in your room, love."
I don't think about how callous the words sound— insulting— until they're out of my mouth. Could I be any more of a dick?
Thankfully, Sarah doesn't look offended. "Why here?" she asks.
"Back in the day, the religious orders used to give sanctuary to anyone who asked. And since you dress like a nun, it seemed like the logical choice."
I don't know why I said that. I don't know what's wrong with me. Somebody just fucking shoot me and be done with it.
Sarah's lips tighten, her head tilts, and her eyes take on a dangerous glint. I think Scooby-Doo put it best when he said, Ruh-roh.
"Let me make sure I've got this right— you need my help?"
"Correct."
"You need shelter, protection, sanctuary that only I can give?"
"Yes."
"And you think teasing me about my clothes is a wise strategy?"
I hold up my palms. "I never said I was wise. Exhausted, defenseless, and desperate."
I pout . . . but in a manly kind of way.
"Pity me."
A smile tugs at her lips. And that's when I know she's done for. With a sigh, she opens the door wide. "Well, it is your castle. Come in."
Huh. She's right— it is my castle. I really need to start remembering that. I stand a bit taller as I walk in and look around. It's one of the smaller rooms, not as ornate as the ones on the second floor— it's used for servants when the castle is fully staffed. But the bed is large— a king— and takes up much of the room, with a small sofa and side table near the fireplace.
"How did you get stuck in here?" I ask. "Weren't any other rooms available?"
"They were, but I picked this one."
"Why?"
Her eyes go wide and light. "Because it has the best feature ever."
She extends her right arm, presenting the cushioned window seat like a game-show hostess presenting a brand-new automobile.
"A window seat is the best feature ever?"
She shakes her head at me in a pitying way and I remember it— last year when we first met in that little pub, she did the exact same thing.
"It's not just a window seat— it's a nook!"
My eyebrows rise. "A nook?"
"A reading nook!"
It's only then that I notice the curved arch above the window, creating a little alcove, the worn leather satchel in the corner and a carefully stacked pile of old books at one end of the cushioned seat, that must belong to Sarah.
"A reading nook is a magical thing," Sarah explains, color rising in her pale cheeks from excitement. It's a nice look on her. "Every true reader appreciates a comfy, quiet space built just for reading."
I nod. "A nook. Got it."
~Royally Matched by Emma Chase
Excerpt. © Reprinted by permission. All rights reserved.

Book Info:
Some men are born responsible, some men have responsibility thrust upon them. Henry John Edgar Thomas Pembrook, Prince of Wessco, just got the motherlode of all responsibility dumped in his regal lap.
He's not handling it well.
Hoping to help her grandson to rise to the occasion, Queen Lenora agrees to give him "space"—but while the Queen's away, the Prince will play. After a chance meeting with an American television producer, Henry finally makes a decision all on his own:
Welcome to Matched: Royal Edition.
A reality TV dating game show featuring twenty of the world's most beautiful blue bloods gathered in the same castle. Only one will win the diamond tiara, only one will capture the handsome prince's heart.
While Henry revels in the sexy, raunchy antics of the contestants as they fight, literally, for his affection, it's the quiet, bespectacled girl in the corner—with the voice of an angel and a body that would tempt a saint—who catches his eye.
The more Henry gets to know Sarah Mirabelle Zinnia Von Titebottum, the more enamored he becomes of her simple beauty, her strength, her kind spirit… and her naughty sense of humor.
But Rome wasn't built in a day—and irresponsible royals aren't reformed overnight.
As he endeavors to right his wrongs, old words take on whole new meanings for the dashi
Book Links:

Meet the Author: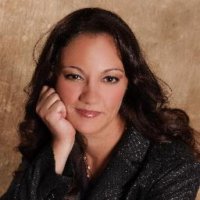 Emma Chase is the New York Times & USA Today Bestselling author of the Tangled Series, Legal Briefs Series and Royally Series.
Emma lives in New Jersey with her husband, two children and two misbehaving (but really cute) dogs. She has a long standing love/hate relationship with caffeine.
Website | Facebook | Twitter | Instagram | GoodReads |