Today it is my pleasure to spotlight

The Breathless Trilogy

from USA Today and New York Times bestselling author Maya Banks.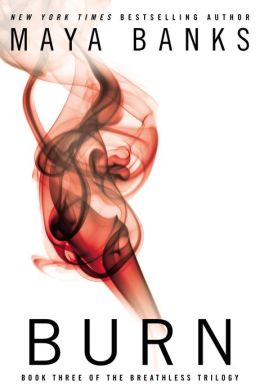 Fresh off of the chart-topping success of Rush and Fever, the first two books in Maya Banks' Breathless trilogy, comes the final installment in the beloved bestselling series, Burn.
Burn, the third and final book in the Breathless trilogy, will hit shelves August 6th.
Burn brings the much-desired Ash McIntyre to life, revealing his own romantic story and one that he was certain would never happen to him.
Ash is a wealthy and powerful man used to control, seducing multiple women and even sharing conquests with his best friend Jace at the same time. 'No' is not a word he has ever heard from a woman, but in a twist of fate he meets Josie, the only woman to ever tell him no and who is immune to his charm.
Burn brings back favorite characters from the series and finishes the trilogy with Ash, who falls for the one woman who wants nothing to do with him.
In anticipation of the much awaited release of
Burn

, I will be giving away a print copy of RUSH & FEVER
Rush (The Breathless Trilogy #1)by Maya Banks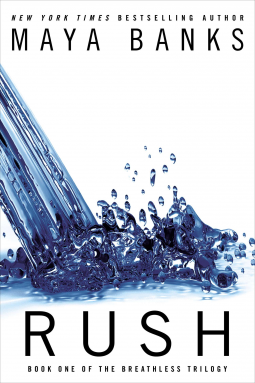 Gabe, Jace, and Ash: three of the wealthiest, most powerful men in the country. They're accustomed to getting anything they want. Anything at all. For Gabe, it's making one particular fantasy come true with a woman who was forbidden fruit. Now she's ripe for the picking…
When Gabe Hamilton saw Mia Crestwell walk into the ballroom for his hotel's grand opening, he knew he was going to hell for what he had planned. After all, Mia is his best friend's little sister. Except she's not so little anymore. And Gabe has waited a long time to act on his desires.
Gabe has starred in Mia's fantasies more than once, ever since she was a teenager with a huge crush on her brother's best friend. So what if Gabe's fourteen years older? Mia knows he's way out of her league, but her attraction has only grown stronger with time. She's an adult now, and there's no reason not to act on her most secret desires.
As Gabe pulls her into his provocative world, she realizes there's a lot she doesn't know about him or how exacting his demands can be. Their relationship is intense and obsessive, but as they cross the line from secret sexual odyssey to something deeper, their affair runs the risk of being exposed—and vulnerable to a betrayal far more intimate than either expected.
Fever (The Breathless Trilogy #2) by Maya Banks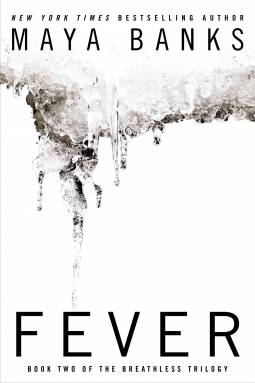 Jace, Ash, and Gabe: three of the wealthiest, most powerful men in the country. They're accustomed to getting anything they want. Anything at all. For Jace, it's a woman whose allure takes him completely by surprise…
Jace Crestwell, Ash McIntyre, and Gabe Hamilton have been best friends and successful business partners for years. They're powerful, they're imposing, they're irresistibly sexy, and Jace and Ash share everything—including their women.
When they meet Bethany, Jace begins to feel things he's never experienced before: jealousy, and a powerful obsession that threatens him, overwhelms him—and excites him beyond control.
Jace isn't sharing Bethany—with anyone. He's determined to be the only man in her life, and it's jeopardizing a lifelong friendship with Ash. Bethany will be his and his alone. Even if it means turning his back on his best friend.
Giveaway:
Print copies of Rush & Fever
To enter Giveaway: Please complete the Rafflecopter form and post a comment:
Have you read the books in this series? Who is your Fav. Guy? Why? If you haven't read the series as yet let me know why you want too 🙂