Today it is my pleasure to Welcome romance author
Gina Gordon
to HJ!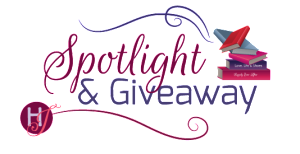 Hi Gina and welcome to HJ! We're so excited to chat with you about your new release, Rush!
Tell us about the book with this fun little challenge using the title of the book: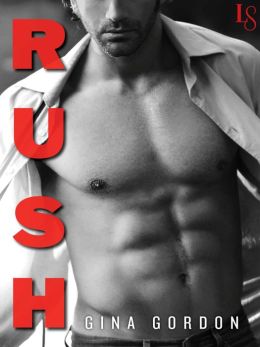 R is for rising above expectations.
U is for understanding yourself (and what you want).
S is for shattering stereotypes.
H is for happiness in the most unexpected places.

Please tell us a little about the characters in your book.
Max Levin is the heir to a porn empire and should be living every man's fantasy. Everly Parker is only weeks away from finishing her law degree. They have one thing in common…neither of them are happy about the direction their life is headed, but they are stuck based on guilt and obligation.

Please share the opening line of this book:
Another day, another woman screws on camera for money.
Not that there's anything wrong with that. It pays my bills, and it's how my father spent the last thirty years building his empire.
Please share a few Fun facts about this book…
Porn comes with a lot of preconceived notions and the people who work in porn have just as many stereotypes. In writing this book, I wanted to turn the stereotype on its head.
I knew that even the mention of the porn industry on the back cover of the book would be a deal breaker for some readers, but I wanted to write something out of my comfort zone.
Writing this book meant I had to do research on the porn industry. I now have an excess of porn statistics rattling around in my brain that I can now use when the conversation lulls at dinner parties. ☺
What first attracts your Hero to the Heroine and vice versa?
Yoga pants. LOL Max first notices Everly when she bends over to pick up her books. Not to mention the fact that she doesn't give him the time of day. It's just the challenge he's been looking for.
It takes a while for Everly to warm up to Max. Besides the fact that on the outside he's smokin' hot, there is something about his smile that draws her in. Not because it's beautiful, but because it's hiding insecurity.

The First Kiss…
I kissed her jaw then her chin, moving my lips slowly toward hers, fully expecting her to push me away, but she didn't. She sighed and whimpered, let down her guard for a moment, and I took advantage of that. I pressed my lips against hers. Softly at first. When she moved into me, pressed her chest against my body, I enveloped her in my arms and deepened the kiss.
I pulled her closer, harder, fully aware that my hard-on pressed against the softness of her. I couldn't think. Just act.
Instinctively, her legs wrapped around my hips when I lifted her. I took us the few feet to the brick wall. I placed her gently against it then, pressing my hands on either side of her face, I pushed out my pelvis to support her body. I pulled away, only for a moment. Her eyes were closed and her mouth was pursed. Desire radiating from every molecule. When she pulled back and opened her eyes, my chest tightened and my heart threatened to pound out of my chest.
"Wow . . ." I whispered silently, coaxing a smile from the beautiful, unassuming face that stared back at me.
In another moment, we were kissing again. I guided her lips in a slow rhythm, but she kissed me back with more vigor than I'd expected. This bookworm sure knew her way around a set of lips.
If your book was optioned for a movie, what scene would you use for the audition of the main characters and why?
If I had to pick an audition scene, I'd pick the balcony scene at the charity gala. For one, it's a great scene that showcases the chemistry between the two characters. It's intimate, sexy, and playful. But more importantly, it's a moment when they challenge each other's stereotypes. Everly is giving in to her desires, in public, and despite the innocence Max sees every time he looks at her, she plays along with him. Max is playing up his own stereotype, but Everly is quick to shut him down. It's the first and only moment in his entire life when a woman has challenged the way he sees himself, giving him hope for the future.
Excerpt:
She gave me a half-smile. Everything about her was so modest, so unassuming and innocent. It never failed to suck me in, to take me to a place where I wanted to rip apart that sweetness and carry her over to the dark side with me. And right now I was feeling pretty dark.
I returned to my original plan and placed my hands at the apex of her thighs. Grabbing the fabric of her dress, I gathered it in my hands, pulling up the front until I could slip easily underneath.
She gasped. "Max!" She tried to grab at my hands and pull down the dress, but my grip was too strong. "What are you doing?"
"What?" I brushed my finger across the smooth flesh of her thigh and I heard it, the tiny whimper of pleasure that escaped her mouth. "These people already think I'm a heathen."
She brought her hands up to my shoulders and squeezed. "I don't believe it. You are not a heathen." She looked at me with admiration, like she believed I was better than all the stereotypes.
Well, shit. Didn't that just ruin everything.
Fortunately, my growing erection was too powerful for my brain, and its intentions were on override.
"You know . . . there are some perks to me being a heathen."
"Is that so." She cocked her head.
I nodded. "I have some very uncivilized thoughts running through my head right now. Thoughts that most people wouldn't talk about in public."
Her shoulders shook with the force of her shiver. She let her hands fall away from my shoulders and leaned into my body, her hands now making their way to the outside of my thighs.
"Like how I've wanted to see this dress pooled around your ankles since the first moment I saw you in it."
Her lips parted and a soft breath escaped.
"Or how I wish I had pulled off your pants that night on the boat so I could have seen all of you." The hum of the voices in the other room played in the background. "I won't make that mistake again."
If your hero had a sexy-times play list, what song(s) would have to be on it?
"Pour Some Sugar On Me" by Def Leppard
"Justify My Love" by Madonna
"Stay" by Rhianna
You're Makin' Me High" by Toni Braxton
"Porn Star Dancing" by My Darkest Days
"Crazy On You" by Heart
"Criminal" by Fiona Apple
Pony" by Ginuwine (I think this song is by default on every sexy-times playlist ☺)
If you could have given your characters one piece of advice before the opening pages of the book, what – would it be and why?
Wouldn't giving them advice make the journey easier? Nah, I might be mean, but I think it's the mistakes and heartache that make us who we are.
What are you currently working on? What other releases do you have planned for 2015?
The last book in my Madewood brothers series, Recipe for Temptation, will be released in late summer 2015. I am also working on some other exciting projects for Loveswept, but I can't get into the details just yet. ☺

Thanks for blogging at HJ!
Giveaway:

E-Book: RUSH by Gina Gordon (Amazon / B&N)
To enter Giveaway: Please complete the Rafflecopter form and Post a comment to this Q:

How easy would it be for you to date someone who worked in sex industry? Why?
Book Info:
In this edgy, sizzling romance for fans of Monica Murphy and Abbi Glines, a bad boy shows a straitlaced law student how to slow down and savor the good things.
Everly Parker is about to graduate from law school, always busy, and can't stop rushing through life. Her late grandmother left her a bucket list of meaningful, can't-miss experiences, but she hasn't completed a single one. Then searing-hot Max Levin bursts into her world. As a casting director for a porn production company, Max is loaded, cocky, and all wrong for Everly. Still, she's tempted enough to cross the first item off her list: Go out with someone you'd never give the time of day.
Inheriting a porn empire isn't every guy's dream (well, actually, it probably is), but Max isn't complaining. It's just that until he meets Everly, he has no idea what he's been missing. As the pressure mounts to take over the family business, Max can't help wondering what would happen if he chose Everly instead. So far, his life has been a wild ride, but only Everly promises the greatest rush of all: love.


Meet the Author:
When her dream of becoming a mafia princess didn't pan out, Gina Gordon went after her second dream: becoming a writer. And she hasn't looked back. A self-proclaimed happily-ever-after junkie and cupcake connoisseur, Gordon loves spinning contemporary tales of knee-bending first kisses, unconditional love, and super-hot sex. She lives in Milton, Ontario, with her husband and their lovable dog.