Today it is my pleasure to Welcome romance author
Michelle Conder
to HJ!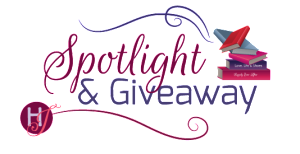 Hi Michelle and welcome to HJ! We're so excited to chat with you about your new release, Russian's Ruthless Demand!

Hello to all the lovely romance readers out there.

Tell us about the book with this fun little challenge using the title of the book: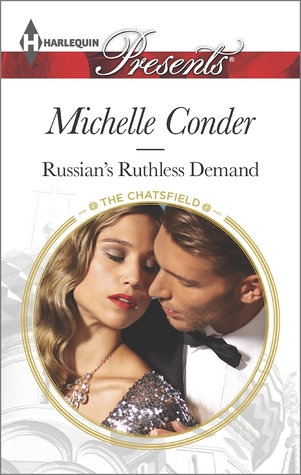 Okay, that is a challenge! Let's see, R is for rushed. Lukas feels very rushed at the start of the novel and then rushes Eleanore into a decision. R really is for ruthless as Lukas isn't above a little light blackmail with Eleanore to get what he wants, and D is for desire. There is a lot of desire in this book and not just of the physical variety. Both these characters have deep desires they don't want to confront within themselves for fear that they will never have them.
Please share the opening lines of this book:
'You're breaking up Petra. Who did you say quit?' Lukas Kuznetskov frowned down the phone line, straining to hear as his PA explained the latest issue with the supposedly creative genius who had been hired to build his ice hotel. Apparently the man had stormed out after Lukas had questioned his latest offering, complaining that he was too controlling and stifled his creativity.
Please tell us a little about the characters in your book.
Lukas, my hero, is really emotionally damaged and keeps very much to himself. My heart went out to him right from the start and I really wanted him to find love. At the start of the novel he finds himself in a bind because the architect he had hired to design his glorious ice hotel has quit. He needs someone ASAP which leads him to our feisty heroine. Eleanore sees herself as a very practical and goal-oriented person and she is. But she's also a big softie underneath with a chip on her shoulder about her self-worth. She's desperate to prove her professional abilities to her family and as such has not had much time for romance.
Please share a few Fun facts about this book…
This book is part of the Chatsfield continuity and when I received the brief from my editor I thought wow, this book is going to be so easy to write. Of course it wasn't! But it did turn out to be loads of fun. Especially researching ice hotels and how they're built – incredible, really. I also got to visit a couple of ice bars. One in particular stands out because the bartender – I kid you not – was the exact rendition of Jon Snow from Game of Thrones right down to his mop of black curly hair and his English accent. In fact I was pretty sure it must be Kit Harrington (the actor) doing research himself (it wasn't unfortunately) but let's just say I was a little smitten – and a little steamy – by the end of my visit anyway!
What first attracts your Hero to the Heroine and vice versa?
Lukas is first attracted to Eleanore's photo but as he wants to hire her to build his ice hotel he shelves it because he never mixes business with pleasure. Eleanore knows of Lukas by reputation and thinks she could never be attracted to a man like him. Her attraction for him grows steadily the more she learns about the man he is underneath and the more he awakens her own slumbering desires!
The First Kiss…
The first kiss comes out of a bet between the two main characters which Eleanore wins!
If your book was optioned for a movie, what scene would you use for the audition of the main characters and why?
I would use the scene where Lukas is asking Eleanore to prove that she can defend herself in a dangerous situation. For Lukas life is dangerous and he sees Eleanore as a babe-in-arms. Since both of them are trying to fight their attraction and they get very physically close it would give the actors a chance to demonstrate a lot of subtext.
Here's a snippet:
Eleanore couldn't do that. If she did… if she touched him she knew her resolve to maintain a level of professionalism between them would go up in smoke. 'I can't.'
'Why not?'
'Because I'm not in danger.'
He moved toward her slowly, a look of pure menace on his handsome face. 'Pretend you are.'
She shook her head. 'I can't.'
Eleanore didn't realise she was walking backwards until she felt the cool press of the wall behind her. Lukas didn't stop until he'd placed his hands against the wall either side of her head. 'What are you going to do now, moya krasavitsa?'
If your hero had a sexy-times play list, what song(s) would have to be on it?
Lukas would listen to jazz. Miles Davis mostly. Maybe a little Maroon 5 thrown in as well.
If you could have given your characters one piece of advice before the opening pages of the book, what – would it be and why?
I would have told Eleanore to relax and let her hair down. To go with the flow. For Lukas I would have told him that Eleanore would always keep him safe, just as he keeps others safe.
What are you currently working on? What other releases do you have planned for 2015?
I have one more Presents released later this year. A fun sheikh book. Other than that I'm working on a YA series that I'm loving and also a couple of more contemporary romances.

Thanks for blogging at HJ!
Giveaway:

I'll give away two copies of my book Russian's Ruthless Demand for readers chosen by Sara. This is open internationally.
To enter Giveaway: Please complete the Rafflecopter form and Post a comment to this Q:

What is your favourite romance trope and why?
Excerpt from Russian's Ruthless Demand:
This excerpt is from chapter three while they are negotiating the terms of working together.
'A partnership?'
Lukas felt his eyebrows climb his forehead. Was the woman crazy? He'd never had a partner in his life. Not that he didn't admire her chutzpah in putting the idea to him.
She had guts, and he admired that in a person. 'And you think I'm an opportunist?' he mocked.
'I didn't say that.'
He smiled at her quick back step. 'First I get the brush off tune and now I get the suck up tune. I can't wait to see what comes next. Will it be the seduction tune?' Not that he wanted that…
'Listen Mr Kuznetskov.' She planted her hands on her slender hips. 'I haven't changed my tune at all. I said you were self-important and obnoxious and I still think that.'
He studied her in her crumpled dress and face free of makeup, her hair pulled back neatly once again. She had the most translucent skin he had ever seen and his fingers inched to trace over her face to see if it was as soft as if appeared. He wondered if she had any idea that standing before him all riled and cranky made him want to channel all that pent up energy into another activity. One that involved her naked on the carpeted floor and him buried deeply between her soft thighs. All the blood in his body surged south at the idea and it took some effort to force it to return to his brain.
With time running out what he needed to do right now was get Eleanore Harrington's expertise and knowledge to complete his ice hotel, not be thinking about how her breasts would feel in the palm of his hands.
'I don't do partners.' But he did do money and in accordance with that he named a figure to procure her services that even a pampered heiress would find difficult to refuse.
Excerpts. © Reprinted by permission. All rights reserved.
Book Info:
Determined to prove herself to her illustrious family, Eleanore Harrington accepts an offer to create a glittering new ice hotel. The catch? Her new boss is Lukas Kurzentskov, a man as cold and unyielding as the ice she works with.
Lukas assumed that Eleanore would melt to his every command. But his blood is fired by the white-hot embers smoldering between them, and his focus shifts from professional to pleasure! When he discovers Eleanor's body is as pure as the driven snow, the ruthless Russian makes her virginity his final demand…
Book Links:

Meet the Author: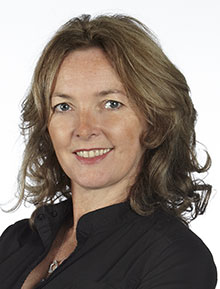 With two University degrees and a variety of false career starts under her belt, Michelle Conder decided to satisfy her lifelong desire to write and finally found her dream job. She currently lives in Melbourne, Australia with one super-indulgent husband, three self-indulgent (but exquisite) children, a menagerie of overindulged pets, and the intention of doing some form of exercise daily.
Website | Facebook | Twitter |