Today it is my pleasure to Welcome author
Mary Sullivan
to HJ!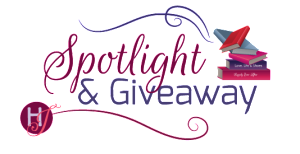 Hi Mary and welcome to HJ! We're so excited to chat with you about your new release, SAFE IN NOAH'S ARMS!

Hi, I'm so glad to be here at HJ again! I'm always so happy to visit!

Please summarize the book a la Twitter style for the readers here: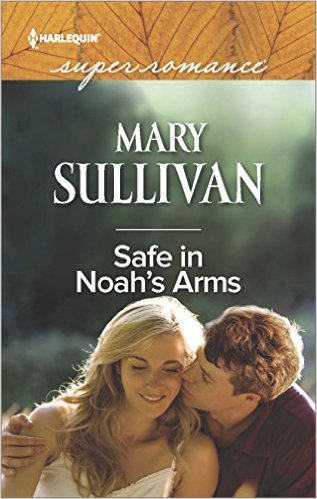 Noah and Monica…Birkenstock versus Weitzman, Army Surplus versus Art Gallery, Passion versus Ice…the gods of caprice have thrown these two opposites together and sparks will fly!

Please share the opening lines of this book:
Standing amid the hustle and bustle swirling around her like a colorful carousel, Monica Accord thought back to when it all started. She wasn't a violent person, but she thanked her lucky stars that she broke Noah Cameron's arm all of those years ago.
Please share a few Fun facts about this book…
Monica designs her own perfume and fine tunes her formula daily. Noah begins to guess not only what the changes are, but where she hides it on her body.
Monica has never felt sexy, but when Noah starts playing with her body to find the perfume, she exults in her newfound sexual power.
Noah had a crush on Monica in high school. In the ensuing years, to his dismay, it never abated…and now he has to see her on his farm every day. What a delight to learn the woman he thought of as an ice princess is surprisingly earthy…and sexy!
Monica Accord is a thoroughly modern woman who has a weakness for 'women's' crafts from bygone times. When she finds a chest full of old, handmade clothing and intricately embroidered pieces in the attic of Noah's farmhouse, she is ecstatic. For her, this is better than finding buried treasure.
Noah has long red hair and a massive beard. When Monica finally convinces him to get rid of most of it, she is blown away by the handsome, chiselled face that matches his well-muscled, work-toughened body!
What first attracts your Hero to the Heroine and vice versa?
Noah fell in love with Monica when he was barely old enough to start having warm, fuzzy feelings for girls. He loved how pretty she was, but also her quiet strength and loyalty to friends and family; unfortunately, as one of the popular girls, she never gave him the time of day. He started thinking of her as cold and uncaring. His brain got over her, but that pesky attraction never abated.
Monica remembers Noah from high school, but he was on the periphery of her world. His massive intellect intimidated her, so she pretended she didn't 'see' him. Now, with both of them grown up and forced to work together daily, Monica 'sees' Noah…all too well…and the grown up man is awesome to behold.

Using just 5 words, how would you describe Hero and Heroine's love affair?
Quirky, passionate, fun, heart-breaking, triumphant.

The First Kiss…
The first kiss doesn't happen until a little over halfway through the book and it starts out innocently enough. Monica has just surprised Noah with good news and he, spontaneously, plants a smacker of a kiss on her lips. OF COURSE, one taste isn't enough for him and it becomes deeper and longer and thoroughly satisfying, with desire and passion overtaking common sense. When he pulls away, he realizes how far he's fallen back into love with Monica.
'Sunny skies had nothing on Monica's blue eyes.The skin of her cheeks was the softest fleece beneath his fingers. Her lips sweetened his. Lordy, lordy, lordy, he was a goner.'

Also, of course, one kissed wasn't enough.

'He didn't smell her arm. He licked it with one long, languorous swipe of his tongue. She shivered.

He broke. Grasping her by the back of her head, he kissed her, ravenously trying to slake his thirst this time. That kiss in the kitchen? An appetizer. An amuse-bouche. He wanted more. The whole enchilada. But nope. There would be no quenching here, because the longer he kissed her, the more he wanted.

When at last he pulled away, Monica smiled and the clouds literally parted and the sun came out. Coincidence? He thought not.'
Without revealing too much, what is your favorite scene in the book?
I had SO much fun writing the scenes in which Noah is trying to guess where on Monica's body she has hidden her perfume and then guessing the changes she's made to it. Here's one of my favorite scenes because it was so enjoyable to write. It's truncated, but you should get the idea.
'She mounted the porch steps, but stopped at the top to watch him over her left shoulder. "The back of my left knee."

Her look, so cute and saucy, made him laugh. This playful side surprised him, caught him unaware. Made him breathless for more.

He'd heard that women were sensitive behind their knees. He wanted to test that theory. He ran two fingers along her skin. She shivered.

He licked his fingers and placed them against her sun-warmed skin.

She shivered again. She'd been doing a lot of that around him lately.

Goose bumps rose on her flesh. Warm skin, but shivery reaction. God, he loved this game. If this wasn't the craziest, most fun foreplay he'd ever experienced, he thought anything more erotic would kill him.

And yeah, this WAS foreplay. He'd come to a firm decision after kissing her yesterday.

One way or another, Monica Accord, you will be mine…

…Monica wasn't ready to give in yet. Foreplay had been precious and rare in her marriage, but not here with Noah. She wanted him with an ache, but she also wanted to play, to build tension, to nurture and appreciate the ache.

She'd never felt sexy before. Now, with Noah, she felt sexy-y-y and wow, it was amazing.

Noah, sweetheart, welcome to my playground.'
If your book was optioned for a movie, what scene would be absolutely crucial to include?
Noah is a salt of the earth, sensible man, but his desire for Monica drives him to an intensity that surpasses what he's only ever found before in his work and passionate ideals. Monica witnesses his passion and is driven to prod it ever higher, along with her fledgling baby-chick confidence.
'That morning, Monica drove out to the farm strangely breathless.

Noah stood in the yard waiting for her.

Without a word, she stepped out of the car, walked around to the front and leaned back on the hood in a sexy pose. Or what she hoped was sexy. She didn't have a clue.

His intense gaze followed her every move, touched every part of her body.

He stalked toward her like a hungry cat and said one word. "Where?" Maybe she did look sexy after all.

"Here." She lifted the knot of her blouse an inch, baring her midriff.

Noah's eyes widened.

He leaned forward. No, to put it accurately, he yearned forward, his desire a shimmering heat that pebbled her skin.

He bent, breathed on her skin, raising goose bumps and licked her. Good heavens. This man and his magical tongue, with his propensity for licking her, was going to give her an orgasm this minute, right here in the wide-open outdoors.

He straightened. No smiles today. No cocky grins. No clever thoughts.

"We need to get to work."

He stalked away, turned back, scrubbed his hands over his face and growled, "Soon, Monica. Soon." '
Readers should read this book …
…because it brings together two profoundly different people who, at first glance, appear to have nothing in common. They learn to accommodate and to take their fun flirtation and yearning seriously and to deepen them into a long-lasting commitment to each other.They learn that the things that bring them together, including a deep-seated desire to help those in need, are worth far, far more than their differences.
What are you currently working on? What other releases do you have planned for 2015?
My next book, CODY COMES HOME, is a Superromance that will come out in April of 2016. As most of my books usually are, it's related to an earlier book, ALWAYS EMILY. Two of the characters in that book, a pair of teenagers named Aiyana and Cody, really appealed to me. I knew I would eventually have to write their story. They're all grown up now and each of them has lived through a lot. Coming together won't be as sweet and easy for them now as it was when they were younger.They will have to work hard for their happy ending.
Thanks for blogging at HJ!
Giveaway:

I would like to give away a copy of SAFE IN NOAH'S ARMS to someone who comments today. This is open internationally.
To enter Giveaway: Please complete the Rafflecopter form and Post a comment to this Q:

Monica's very quirky passion is developing perfume scents. Also, she collects antique embroidery and has an impressive collection of old Vogue magazines. What are your passions? What are your hobbies?
Excerpt from SAFE IN NOAH'S ARMS:
Monica has received a real shock about her parents, something she could have never foreseen. She is devastated. She goes home and crashes. The following day, worried about her, Noah goes to her apartment because no one has seen her. He's never been there before. They aren't yet that close. Here's how it goes:

Monica answered her apartment door.

Noah stood in the hallway, grim determination sobering his handsome face. Strangely, given how volatile their relationship had been, she was happy to see him.

"Noah," she said, her voice as dull as the weather beyond her living room window. "What are you doing here?"

"I came to see if you were okay. I tried to find you yesterday, but couldn't, and then I had to go take care of the farm after closing the shop."

"Why were you looking for me?"

The expression that flitted across his face could only be described as compassionate.

"Oh God." Her early morning, depression-soaked voice whispered out of her on a guttural sigh. "You know?"

"The whole town does. It's the biggest scandal to hit in years. I'm sorry, Monica. I'm not making light of it. It's just the truth." His voice was deep and serious. No, he wasn't making a joke at her expense. He looked at her with such a deep well of sympathy she wondered how she could have ever thought him self-righteous and cold. He cared about people—and 'people' seemed to include her.

"Nobody knows the whole story or what to think," he continued, "so they're making it up as they go. Some of the rumors floating around are pretty wild. Can I come in? These coffees are hot. I need to set them down somewhere."

For the first time, she noticed the two huge paper tumblers from his sister's bakery. Laura's café made the best coffee.

"How did you get into the building?"

"My natural charm."

She snorted, surprised that he could make her smile when 'lower than a doormat' didn't begin to describe her mood. She took one of the coffees and walked away to her galley kitchen.

As though from a great distance, she heard her front door close. She turned around. Noah was toeing off his sandals in her hallway. His size and big red personality made the space shrink. His thick socks stuck up in puffs around his toes.

He padded in woolen-hushed silence down the hallway.

When she stared at him, he said, "Hazel MacEnright let me into your building on condition I share whatever I learn from you about the situation."

"Will you?"

"Will I what?"

"Share whatever you learn?"

"What do you think? My allegiance lies with you, not with her. Hazel's always been a malicious old gossip."

He cocked his head to one side. "Any misinformation you'd like me to share with her when I leave? It would give me great pleasure to mess with her head."

He wasn't Billy. He couldn't make her laugh until tears streamed down her cheeks. She'd give him huge kudos, though, that he could make her smile not once but twice at a time like this.

"Tell her my dad's an alien sent down to earth to suck the brains out of nosy old bats."

"I like it. Done." He put down his coffee and took a paper bag out from under his arm. "Hope these aren't squished."

"I'm not hungry."

"I have four of Laura's cinnamon buns."

Monica took two plates out of the cupboard. "Maybe I can manage one."

When she turned back around, Noah was smiling, a little sadly, but a smile nonetheless. He'd seen right through her. There wasn't much that would keep her away from Laura's cinnamon buns, not even calorie-counting. Not even the family scandal that blew in like a tornado to tear her to shreds.

The pain in her chest caught her off-guard.

She crumpled. Noah caught here, his arms wrapping around her before she hit the floor.

He led her to the sofa. "Have you eaten at all since your world blew apart yesterday?"

She shook her head.

He helped her to sit. "Seriously, Monica? White leather?"

She stared at him, bewildered, before realizing he was speaking with such disdain about her sofa. "Oh. Billy liked it. He wanted it."

Noah didn't look convinced. She shrugged. "Believe me or don't. I don't care. My family isn't who I thought it was. I don't care."

"Yeah, you sure do care." He retrieved her coffee from the kitchen and brought it to her, taking off the lid and placing what looked like a gallon of coffee in her hand. "How could you not care? You love your father."

"No, I don't. I hate my dad. I hate my mother who I never met." Her hand shook. Her body shuddered. Coffee dribbled onto her t-shirt.

"Give me," he said. "Let me."

He put one hand on the back of her head, his long fingers so good, solid and real, unlike her life at the moment. He brought the coffee to her lips. Carefully, she sipped. It went down like a dream.

"That's good."

"I had to guess how much sugar and cream you would want."

"It's perfect." She meant it. She couldn't have doctored it better herself.

He left her to get the buns and she missed that strong hand cupping her head.

"Noah," she whispered when he came back. "What am I going to do? I don't know how to think about this. It's too bizarre."

He wrapped his strong hand around the back of her head again and held her drink for her. Nice. She didn't know who to trust anymore, but Noah was here and helping her and seemed to care. The force of her desire to have him hold her rocked her.

"First, I need to know what's going on." He let go of her and placed her drink on the coffee table. He shimmied to the other end of the sofa so he could turn sideways to talk to her, hitching one knee up onto the sofa cushion.

The distance dissipated the heat she'd found so comforting, leaving a vacuum that cold winds rushed to fill. She shivered and Noah got a wool coat from the closet beside the front door. He covered her with it.

She would rather have had his arms to warm her, but the coat would do.

A thought struck. "Why did you come over? We're not even friends."

"I know. I was worried. I thought you might not be all right."

She picked up her cup and stared into its depths before taking a big gulp. Warm again, she said, "I'm not all right. I need to talk about this."

"I'm all ears."

"What about the plants? We need to get out to the farm."

"I've been up for hours. I did a bunch of hoeing already."

"Which ones?" Why did she care? It wasn't her farm. The work was mandated. She was beginning to care, though. Every day she saw changes in them.

"Potatoes, carrots, onions, turnips."

She smiled. "You left the radishes for me?"

"Yep. And the beets." Humor crinkled his eyes at the corners. "Your favorites."

"The banes of my existence, you mean."

"I didn't need to water. It's going to rain any minute. Enough talk about the plants. They're fine. You're not. Talk to me."

She didn't know whether what her dad had told her was supposed to be confidential, but did it really matter? If the truth didn't come out, who knew what the town would make up? As Noah had already indicated, their speculation would be even more bizarre than the very outrageous truth.

She began to talk and didn't stop for a good hour.

The detritus of their breakfast sat on the coffee table. Her nerves hummed with caffeine and sugar overload. At some point, she should get real food into herself.

"What do you think, Noah? Could they have done things differently?"

"Sure. Yeah. In hindsight, everything can always be done differently. Things might not have worked out any better, though. How can we possibly know? All you have right now is the responsibility to move forward. To take what has just been dished out and deal with it."

He brushed a strand of hair back from her forehead and tucked it behind her ear, the action so exquisitely innocent but intimate that she leaned toward him.

"Do you know what you need today?"

Yes, she did. She really did, and it was x-rated and with Noah, and how strange was that? She stood too abruptly, gathering up their mess for the recycling box.

He followed her to the kitchen. When she dropped everything into the blue box, she said, "Look. See? I recycle. I use this all the time. Notice yesterday's bread wrapper. You're not the only one who recycles." Babbling like an idiot, she concentrated on the inconsequential because his callused fingers on her ear had left a delicious tingle that unsettled her.

She wanted to throw him down on her bed and have her way with him. With Noah Cameron, of all people. He reached beyond her to drop the paper bag he held into the box. His muscled shoulder touched hers. She jumped away.

"I should— I need—" She didn't know.

"You need to come out to the farm. Put on some old clothes. We'll work in the rain." Noah grinned. "Do you own anything old?"

"Of course." She was surprised that a day on the farm sounded like a good idea.
Excerpts. © Reprinted by permission. All rights reserved.

Book Info:
Community service never looked so good
Monica Accord knows trends, not tractors…fashion, not fertilizer. But she's stuck working on Noah Cameron's farm after one mistake lands her with community service. Monica remembers Noah from high school, but she definitely never knew about the crush he had on her. Now it just feels as if she's some bothersome city slicker.
Yet she soon realizes there's more growing between her and Noah than just crops—a lot more. As long as the revelation of a family secret doesn't ruin their chance 
of a lifetime…
Book Links:

Meet the Author: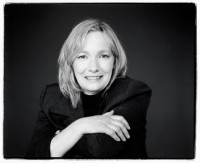 A few years ago, Mary Sullivan picked up LaVyrle Spencer's Morning Glory and became hooked on romance. Mary discovered Harlequin Superromance and knew she wanted to write these heartfelt stories of love, family, perseverance and happy endings, about very human heroes and heroines graced with backbone, strength of character and hope. She loves that moment when, even though it looks like these characters will never be able to make their love work, they then, against impossible odds, do.
In 2005, she was a finalist in RWA's Golden Heart Contest. She has since won writing awards and has had twelve books published. Her twelfth is her Superromance, SAFE IN NOAH'S ARMS, currently available as a September, 2015, release. Who knew daydreaming could be so rewarding?
Website | Facebook | Twitter |