Today it is my pleasure to Welcome romance author
Jennifer Faye
to HJ!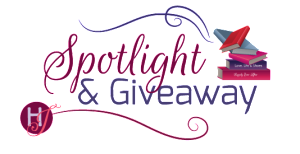 Hi Jennifer, welcome 🙂
If you were written about in the newspaper, on the front page what would the headline say? Why?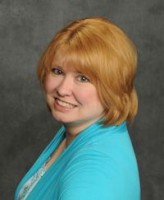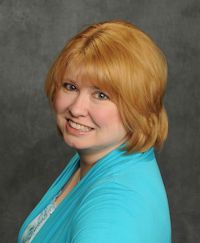 "RT Book Reviews Reviewers' Choice Award double-nominee"
Because that's the biggest thing to happen to me aside from my wonderful family and receiving my first contract. And the fact that those people saw that much promise in my writing touches me deeply. I am very honored.
Would you rather…have 3 wishes in 10 years or 1 wish today? Why?
I'd take the one wish now. You never know what will happen in 10 years. My grandmother taught me at a young age that you are better off with a bird in the hand than 10 in the bush. 😉
And my wish would be for my family to know health, peace and happiness.
Let's talk about your newest release: Safe In The Tycoon's Arms
If you had to summarize the book for the readers here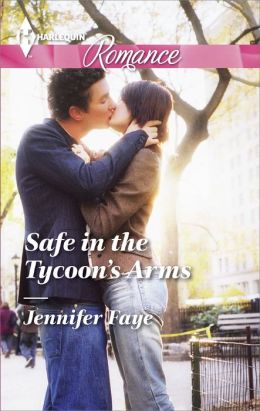 SAFE IN THE TYCOON'S ARMS is a romantic, emotional and inspiring story…
Sometimes life can be a crazy, mixed bag of surprises. And when you least expect it, your life's journey can suddenly veer off into uncharted territory.
This is what happens when elusive bachelor of the year Lucas Carrington cuts a less-than-stellar business trip short and returns home early. On a dark, stormy night he stumbles across an intruder. To say he's caught off guard by the beautiful woman's presence is putting it mildly, but he's bound and determined to get her out the door…one way or the other.
But Kate Whitley isn't so easily deterred, not when she thinks she's in the right. But Mr. Oh So Sexy is a problem she just doesn't need at this juncture in her life. And especially when he is as hot as he is mysterious.
Please tell us about the characters in your book?
Kate Whitley is a divorced mom of a little girl who is sick and needs a very special operation. Kate will do absolutely anything for her child, even make a deal with a man who makes her feels things she'd rather not feel ever again.
Lucas Carrington is the heir to the Carrington Empire. And if money could buy happiness, he'd be delirious. But as it is, he's miserable. After losing his family, he lives a hermit's existence and buries himself in his work.
As you wrote your protagonist was there anything about them that surprised you?
My characters always surprise me! That's the fun of writing. Even though I plot out the backbone of the story before starting to write page one, there is so much I don't know. I think what surprised me the most about Lucas was his need for someone to tell him to follow his heart and not his head.
What scene did you most enjoy writing? Why?
Kate is a very strong woman. She has to be. She's a single mom. But everyone has their moments when the world crashes in on them and they have to take a moment to regroup. Well that's what happens with Kate in this scene. And I love watching bachelor-of-the-year Lucas try to figure out how to react. He's cute. 🙂
The knocking became one long string of beats.

"Okay! I'm coming."

Lucas strode over and yanked open the door. A cold breeze rushed past him. His mouth moved, but words failed him.

There standing in the rain, completely soaked, was Kate. Her teeth chattered and her eyes were red and puffy. This certainly wasn't the same determined woman he'd dropped off at the hospital. Where her hair had once been styled, the wet strands clung to her face. What in the world was going on?

Without thinking he reached out, grabbed her arms and pulled her inside. His mind continued to flood with questions, so many that he didn't know where to start. But finally he drew his thoughts into some semblance of order and decided to start at the beginning.

"Why didn't you call?" He slipped her purse off her shoulder and set it on a kitchen stool. "I'd have picked you up."

Were those tears flowing down her cheeks? Or raindrops? He couldn't be sure. Obviously he'd have to hold off getting to the bottom of this. His first priority was getting Kate warmed up.

"We need to get you in a hot shower." She started to shake her head when he added, "No arguments. You'll be lucky if you don't catch pneumonia. If you hadn't noticed, it's awfully cold to be walking around in the rain."

He helped her out of her jacket, which definitely wasn't waterproof. Next, he removed her waterlogged red heels. When he reached for her hand to lead her to his bathroom, he noticed how small and delicate she was next to him.

She looked so fragile and his instinct was to protect her—to pull her close and let her absorb his body heat. He resisted the urge. It wasn't his place to soothe away her worries. When it came to relationships, he should wear a sign that read Toxic. And that was why he intended to grow old alone.
What scene was the hardest to write? Why?
Lucas has been so hurt throughout his life by the people who were supposed to love him the most. As such he has a really hard time connecting with people on an emotional level. So when he first opens up to Kate, it was very important to get the words just right. Here's a snippet:
Lucas slowed the car as they neared the hospital. Once he maneuvered into a spot in front of the main sliding glass doors, he shifted into Park and turned to her. "Listen, you shouldn't put me up on a pedestal. You barely know a thing about me. Trust me, I have an ex-wife who would vouch for the fact that I'm no saint."

"You're far too modest—"

"Don't let a little kindness fool you. I'm a Carrington. We don't have hearts—instead, there's a rough diamond in its place." His fist beat lightly on his chest. "Harder and colder than any rock you'll ever find."

"I don't believe you."

"It's true. My grandfather told me. I was too young to truly understand what he meant, but now I do—"
Who would you cast in the role of your characters if your book was optioned for a movie?
Lucas Carrington would be cast as Joshua Morrow.
Kate Whitley would be cast as Keira Knightley.
If you could have given your characters one piece of advice before the opening pages of the book, what would it be and why?
I'd tell them that they are much stronger than they think and that they should be open to possibilities because sometimes love comes along when you least expect it.
What are you currently working on? What other releases so you have planned for 2014?
My next release is July 2014, THE RETURN OF THE REBEL. I had a lot of fun with this book as I got to put a small suspense element in it. I really had to hold back on that so as not to turn the book into a romantic suspense. But it was a lot of fun to have that in there while having my bad boy hero reappear in the heroine's life as a successful businessman.
And I just finished up my second Christmas book which is a warm story wrapped around the holidays. It includes a sexy prince on the run from the paparazzi to protect his family and an innkeeper who is fighting off the ghosts of Christmas past.
Next on my plate is a duet, which are two stories that are intertwined. They will most likely be released in two consecutive months. But that won't be until 2015.
Thanks for blogging at HJ!
Giveaway:

A digital copy of SAFE IN THE TYCOON'S ARMS
To enter Giveaway: Please complete the Rafflecopter form and Post a comment to this Q:

If you have two men interested in you—one is rich and takes life seriously and the other has an average 9-5 job and has a great sense of humor—which do you go on a first date with? And why?
Excerpt
"You and I are going to be housemates for the night."

"What? But I couldn't—"

"Yes, you can. Have you looked outside lately? It's pouring. And it's late at night."

Her lips pressed into a firm line as she got to her feet and pushed in the chair. "I don't need your charity."

"Who says it's charity? You'd be saving me from a load of trouble with my aunt if she found out I kicked you to the curb on a night like this."

Kate's hand pressed to her hip, which was hidden beneath the folds of the oversize robe. "Are you being on the level?"

She didn't have any idea what it was costing him to ask her to stay, even for one night. This place was a tomb of memories. He didn't want anyone inside here, witnessing his utter failure to keep his family together.

But there was something about Kate—more than the dark smudges beneath her eyes—more than how he found himself attracted to her. There was a vulnerability in her gaze. Something he'd guess she'd gone to great pains to hide from everyone, but he'd noticed. Maybe because he'd been vulnerable before, too.

"You don't look too sure about this."

He was usually much better with his poker face, but the dismal events of the day combined with the lateness of the hour were his undoing.

"I'm not. Let's just go to bed." Her drooping eyelids lifted and he immediately realized how his words could be misconstrued. "Alone."
Book Info:
The man behind the headlines…
When billionaire Lucas Carrington returns to his New York mansion, he never expects to find beautiful stranger Kate Whitley making herself at home. Invited by his aunt to stay, he soon discovers she's a woman in need. She's raising funds for her sick daughter, so he agrees to let her stay—temporarily!
Kate may not belong in Lucas's high-society world, but she sees there is more to this tycoon than the headlines suggest. Yet with so much at stake, can she trust herself and her heart with New York's most sought-after bachelor?
Book Links:
Author Bio
Jennifer Faye is a RT Book Reviews TOP PICK author and RT Book Reviews Reviewers' Choice Award double-nominee. Maybe that's partly due to the fact that she has spent most of her life with her nose buried in a book. It was only natural that she would go on to spin her own tales. Now living her dream, she resides with her patient husband, amazing daughter (the other remarkable daughter is off chasing her own dreams) and two spoiled cats. She'd love to hear from you via her website.
Website | Facebook | Twitter |