Today it is my pleasure to Welcome author
Carole Mortimer
to HJ!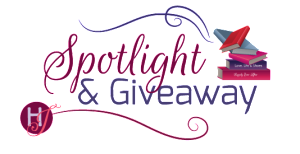 Hi Carole and welcome to HJ! We're so excited to chat with you about your new release, Savage Alpha (Alpha 8)!

Happy March, everyone.

Tell us about the book with this fun little challenge using the title of the book: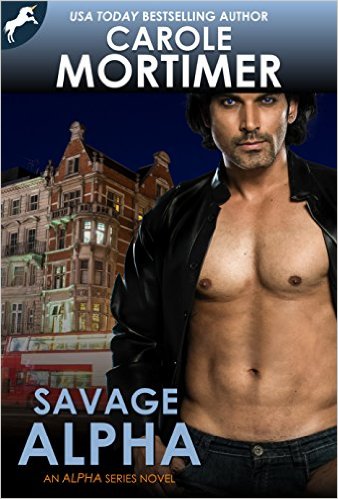 S is for Sexy
A is for Alpha – had to be!
V is for Very Steamy
A is for Aventurous
G is for Gorgeous Hero
E is for erotic.
What's your favorite line(s) from the book?:
I always love to the straight into the story from the opening lines of a book –
"Why me?"
"What do you mean?"
Jonas wasn't fooled for a moment by the bland expression on the face of the man seated on the opposite side of the desk. Or by the other man's relaxed posture, come to that. To underestimate Gabriel Knight was never a good idea. Ex-British Special Forces, Gabriel, like Jonas, knew a dozen different ways to kill a man, without even raising a sweat. "Why aren't you or one of your brothers dealing with whatever this situation is with your sister? Hell, you run your own security company, so why come to Grayson Security at all?"
Please tell us a little about the characters in your book. What first attracts your Hero to the Heroine and vice versa?
My heroine is Lily Knight, an up-and-coming young actress. She has four arrogant older brothers, and has little time or patience for any man remotely like them. Enter my hero…
Jonas Grayfeather is half Native American, with a mysterious past he doesn't talk about. A man of few words, he nevertheless expects them to be obeyed.
Lily and Jonas's sexual attraction is instant, but the two of them getting to know and like each other unfolds throughout the whole book.
When you sat down to start this book, what was the biggest challenge you faced? What were you most excited about?
The stories in the Alpha Series are all steaming hot romances with added suspense and danger. I already knew my heroine was going to have a stalker, it was how I, and the hero, dealt with that stalker I found the biggest challenge.
What, in your mind, makes this book stand out?
Alpha Series is an 8 book Series, with Savage Alpha as the last book in the series.
There is a strong relationship between the hero and heroine in each unique story, with Grayson Security as the constant throughout. In all of these stories there is heated passion, drama,, suspense, and danger, and of course love.
The First Kiss…
"What did you want to do to me?"
"Sorry?" He frowned his irritation.
Lily's training as an actress, and understanding of body language, enabled her to interpret the tapping of Jonas's right index finger against his thigh. To know he was aware of exactly what she was asking. "A few minutes ago." She took a step toward him. Two could play at the intimidation game. "You said you knew what you wanted to do with me." Lily was standing close enough now to run a fingertip lightly over the hard muscles of his chest as she gazed up into his face. "What was it?"
She felt the muscles in his chest tense. "Don't play games with me, little girl." A nerve pulsed in his tightly clenched jaw.
"Why not?"
"Because you'll lose."
Her expression became deliberately sultry. "But maybe by losing, I'll also win?"
He scowled darkly. "I don't play word games."
"You don't skulk, you don't run, you don't sneak, and you don't play word games." She took another step closer. So close she could feel the warmth of Jonas's body and breathe in the clean male smell of him completely unadorned by such frivolity as cologne or aftershave. Not that he needed it. He smelled divine, of fresh air and forests and a heady musk that was all his own. "What do you do, Jonas?"
If your book was optioned for a movie, what scene would you use for the audition of the main characters and why?
The scene where Lily and Jonas first meet:
"Close the door and let's talk."
Lily screamed at the sound the deep voice of the huge man she could see sitting in the chair in the shadows of her dressing room.
Her next reaction was typical fight-or-flight as she turned on her heels with the intention of running back down the hallway, where she knew several other members of the cast stood chatting together after the evening performance of Desperation.
She didn't get very far, maybe two steps, before her arm was gripped by strong fingers and she was swung round to face her assailant.
Okay, so flight was no longer an option, which only left her with fight.
"Let me go!" She totally forgot everything her four older brothers had taught her as she pummeled her fists against the incredibly wide chest that filled her vision.
When that had no effect, she curled her fingers into claws and raised them toward the man's face. Her brother's advice, if her adversary was male and bigger than her, was to go for the body's soft spots: eyes or balls. The man was holding her far too close for her to knee or kick him in the balls, so it would have to be the eyes.
Hands came up to grasp her wrists before her nails could make contact. "I'm a friend of Gabriel's."
If your hero had a sexy-times play list, what song(s) would have to be on it?
I'm not a music person, so rarely mention music in my stories.
What do you want people to take away from reading this book?
the intensity of emotion as the story unfolds and progresses. Desire. Laughter. Anger. Fear. Love. Reading as Lily and Jonas fall in love with each other, overcoming every obstacle that comes their way, until they reach their HEA.
What are you currently working on? What other releases do you have planned for 2016?
I am currently writing Pursued by the Viscount (Regency Unlaced 4) for publication May 27th
March 1st – Royals & Rogues – boxed set with 4 other bestselling authors. My novella is titled Alexandre (Knight Security 0.5)
April 2nd – Taken by the Earl (Regency Unlaced 2)
June – Defying Asher (Knight Security 1)
July and August will feature books 5 & 6 Regency Unlaced

Thanks for blogging at HJ!
Giveaway:

$20 Amazon Voucher
To enter Giveaway: Please complete the Rafflecopter form and Post a comment to this Q:

Are you planning on going anywhere exciting on holiday this year?
Excerpt from Savage Alpha (Alpha 8):
What happened next was a blur of movement too fast for Lily to follow.
She knew Jonas must have unlatched the security chain and opened the door, because he stepped out into the hallway. A snarl and a squeak followed.
Lily arrived at the open doorway in time to see Jonas holding a man up against the opposite wall by a hand about his throat, the man's face on a level with Jonas's as his feet dangled several inches off the floor.
Panicked brown eyes looked pleadingly across at Lily, the hand about the man's throat not only causing his face to turn a mottled shade of red, but also preventing him from talking beyond that garbled squeak.
"Jonas—"
"Stay the hell out of this, Lily." Jonas didn't so much as allow his glittering gaze to waver from the man he held in his grasp. "So, you like to play mind-fuck games with women, do you? Like to send them letters telling them the sick things you want to do to them? Send them roses dripping with blood." He shook the other man as if he weighed no more than a rag doll. "Answer me, you sick little—"
"Jonas, he can't answer you when you're choking the life out of him." Lily quickly crossed the hallway to pull ineffectually at the hand Jonas was using to hold his captive off the floor. "He's a friend, Jonas," she told him in exasperation, reaching up to try to physically pry his fingers loose now. Again without success. "I'm guessing you didn't watch the play this evening?"
"No." Nights at the theater weren't exactly Jonas's thing.
"If you had, then you would know that this is Evan Butler. He stars in the play with me," she added when Jonas remained unimpressed.
Jonas froze for a second or two, and then he released Evan so abruptly, the other man crumpled to a heap in the carpeted hallway, hand raised to his throat. He choked and coughed, attempting to draw breath back into his starved lungs.
Lily went down onto her haunches beside him. "Are you okay? Oh God, Evan, I am so sorry." She turned to glare at Jonas. "Shoot first and ask questions later much?"
Excerpts. © Reprinted by permission. All rights reserved.
Book Info:
Savage Alpha is the 8th story in USA Today Bestselling author, Carole Mortimer's, #1 Bestselling Alpha series.
Author's Note: The stories in the Alpha Series have stronger sexual content and language than my other books.
Who does Lily go to for help when a fan's admiration turns to a dangerous obsession?
Her four older brothers are the obvious choice, especially when they own and run Knight Security. But Lily has fought long and hard for her independence from her family, and for her career as an actress. She certainly doesn't want one of her brothers—or possibly all four of them—wading in with their usual arrogance and taking over her life again.
But as the fan's obsession becomes darker, the "gifts" more bizarre, Lily knows she has no choice.
The last thing Jonas Grayfeather wants it to accept a job protecting the spoilt sister of the Knight brothers. But Gabriel, the eldest brother, and the man who once saved Jonas's life, is calling in that favor, and so leaving Jonas with no choice but to at least check into whether or not Lily Knight really is being stalked.
A single meeting with Lily, and Jonas knows she's going to be even more of a pain in his ass than any of her four overbearing brothers has ever been. She's outspoken, annoying, and so stubborn Jonas's first instinct is to put her over his knee, and give her the spanking she obviously should have received as a child.
She's also wild and beautiful, sexy as hell, and arouses him with just a glance of those sexy green eyes. Whether they like it or not, the attraction is mutual, and the desire quickly blazes out of control between the two of them.
But Lily's reckless disregard for Jonas's efforts to protect her, may result in one or both of them ending up dead.
If they don't kill each other with passion first…
Book Links:

Meet the Author: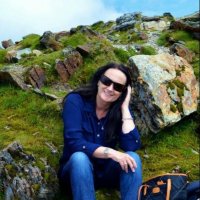 Carole Mortimer has written over 210 books in the contemporary and Regency genres.
Carole is Recipient of the 2015 Romance Writers of America Lifetime Achievement Award, a USA Today Bestselling Author, Entertainment Weekly Top 10 Romance Author, 2014 Romantic Times Pioneer or Romance, and in 2012 was recognized by Queen Elizabeth II for her 'outstanding service to literature'.
She is very happily married to Peter, they have 6 sons, and live on the beautiful Isle of Man.
Website | Facebook | Twitter |