Today it is my pleasure to Welcome authors 
Shayla Black&  Lexi Blake 
to HJ!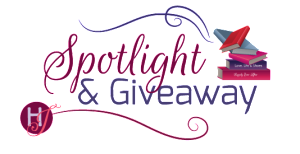 They are the Perfect Gentlemen of Creighton Academy: privileged, wealthy, powerful friends with a wild side. But a deadly scandal is about to tear down their seemingly ideal lives . . .
Please summarize the book for the readers here: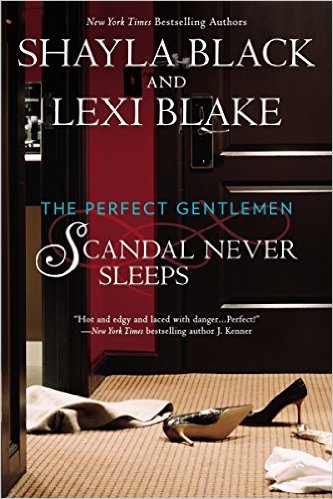 Maddox Crawford's sudden death sends Gabriel Bond reeling. Not only is he burying his best friend, he's cleaning up Mad's messes, including his troubled company. Grieving and restless, Gabe escapes his worries in the arms of a beautiful stranger. But his mind-blowing one-night stand is about to come back to haunt him . . .

Mad groomed Everly Parker to be a rising star in the executive world. Now that he's gone, she's sure her job will be the next thing she mourns, especially after she ends up accidentally sleeping with her new boss. If only their night together hadn't been so incendiary—or Gabe like a fantasy come true . . .

As Gabe and Everly struggle to control the heated tension between them, they discover evidence that Mad's death was no accident. Now they must bank their smoldering passions to hunt down a murderer—because Mad had secrets that someone was willing to kill for, and Gabe or Everly could be the next target . . .

Fun Facts Scandal Never Sleeps:
The Perfect Gentlemen series came to life over a bottle or two of Kim Crawford Sauvignon Blanc. In fact, Scandal Never Sleeps is dedicated to it! One of the characters is even named after it.
The idea for our Perfect Gentlemen came about on a Baltic/Northern European cruise, and we got some great ideas in classic cities like London, Copenhagen, St. Petersburg and Amsterdam. We fleshed out the concept in a little farm-to-market bed and breakfast in rural Texas. So the series definitely has an international flare, which will reflect as we continue with the series.
What series would be well launched without a sexy excerpt?!
"Tell me to stop," he breathed against her lips before he captured them again.
Resisting him would be smart, sensible. But her body was having none of that. He'd primed her to expect nothing but pleasure from him and she'd ached the night before, wishing she could have his flesh pressed to hers. She'd longed for the connection she'd felt when he thrust deep inside her.
She drowned in his scent for an endless moment. "I know I should."
Allowing him to touch her now was wrong. The nights they'd spent together, neither of them had known they would soon be boss and employee. Now they did. Crawford Industries didn't have an anti-fraternization policy. She couldn't think of a single reason they shouldn't see each other, except that he'd made his contempt for her plain. He'd made it obvious that he'd used her while blaming her somehow.
Those thoughts gave her the willpower to push him away. "Stop, Gabriel. I'm not going to be your convenient lay."
He stared down at her, his face savage, but he didn't allow her out of the cage of his arms. "Convenient? There is nothing convenient about this, Eve . . . Everly. Fuck. I lied. I was going to call you. I was going to call you right up until the minute I realized you'd lied to me. I almost dialed your number a hundred times in the last twenty-four hours. Yesterday morning, I wanted to ask you to come home with me because I felt good with you. I wanted to forget about every awful fucking thing happening in my world and lose myself in you again."
She knew they shouldn't, but his words struck a chord of sympathy in her. Losing and burying his best friend of over two decades had surely wrought grief. And seeing her walk through the door this morning had, no doubt, been a shock.
Her heart softened. "I wasn't trying to deceive you."
"Don't talk. I don't want to fucking talk." He crushed her mouth under his again.
He kissed her as if his life depended on it, and Everly couldn't help but wrap her arms around him. This was the Gabriel she knew. Passionate. Giving. Seductive.
Excerpts. © Reprinted by permission. All rights reserved.


Giveaway:

Print copy of SCANDAL NEVER SLEEPS (The Perfect Gentlemen)
To enter Giveaway: Please complete the Rafflecopter form and

Leave a comment with your thoughts on the book…
Meet the Authors: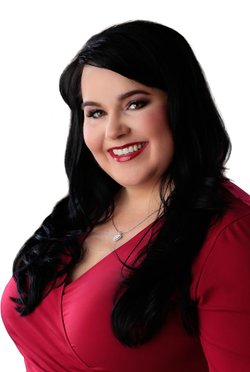 Shayla Black is the New York Times and USA Today bestselling author of more than forty novels. For over fifteen years, she's written contemporary, erotic, paranormal, and historical romances via traditional, independent, foreign, and audio publishers. Her books have sold well over a million copies and been published in a dozen languages.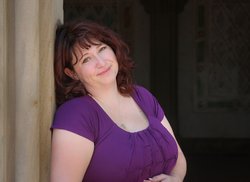 NY Times and USA Today bestselling author Lexi Blake lives in North Texas with her husband, three kids, and the laziest rescue dog in the world. She began writing at a young age, concentrating on plays and journalism. It wasn't until she started writing romance and urban fantasy that she found the stories of her heart. She likes to find humor in the strangest places and believes in happy endings no matter how odd the couple, threesome, or foursome may seem.