Today it is my pleasure to Welcome romance author

Anne Barton

 to HJ! 

Hi Lady Olivia Sherbourne and welcome to HJ! We're so excited to chat with you about your story, Scandalous Summer Nights!
Do you have a story to tell?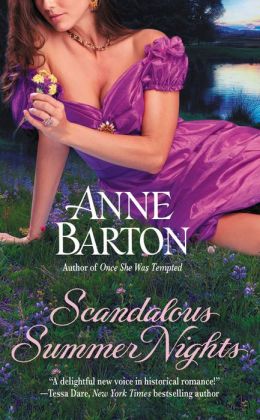 I've been in love with my brother's best friend, James, for about a decade—only he doesn't know it. At a ball one evening, I find out that James is about to leave on an expedition for Egypt, and I make up my mind to tell him how I feel. Or, better yet, show him how I feel.
Somehow, James and I end up together 300 miles from London. And I might accidentally start a tavern fight. James not only defends my honor but tries to do the dutiful, honorable, gentlemanly thing and deliver me safely home. When I look into his eyes, though, I can see that his thoughts are anything but gentlemanly. And all of those wicked thoughts are bound to lead to, well, some scandalous summer nights.
Tell us about your writer, how did you first meet her?
My sister Rose and I were introduced to my writer by my brother, Owen, the Duke of Huntford (the hero from her first book). I remind my writer of her best friend growing up—the daring, passionate friend who always tried to coax her out of her shell. I knew I could convince her to tell my story too.
What is your most / least favorite characteristic your writer has attributed to you?
I like that she lets me speak my mind, because I'd have a really hard time playing the demure miss for more than a few pages! My least favorite characteristic would be my impulsivity—it gets me into a lot of trouble.
Do have any secret aspirations that your author doesn't know about yet?
I'd like to play matchmaker for another family member. I can't say more than that just yet, but I hope I get the chance!
What is your favorite scene in your book? Why? 
There's a sultry summer afternoon that I spend with James near a lovely river…
Olivia dug through her bag for her fan and waved it. Vigorously. "I think you are confused. This is not your dressing room, and I am not your valet."
He chuckled. "Thank the Lord for that." He mopped his chest with his wadded shirt and tossed it onto the riverbank.
She fanned herself harder. "What, precisely, are you doing?"
In one easy motion, he pulled off a boot. "Going for a swim." He took off the other boot and grinned. "You should join me."
Did you have a hard time convincing your author to write any particular scenes for you?
Yes! James and I play our own version of truth or dare in the book, and I had to convince my writer to let me be truly daring in that scene.
What do you like to do when you are not being actively read somewhere?
My favorite pastimes are playing with my niece, going shopping on Bond Street, and pushing the limits of my brother's patience.
Did you ever think that your story would end up in a romance book? 
I always believed that James and I were destined to be together and that we'd have a grand romance. But I definitely didn't anticipate all the obstacles we'd have thrown in our way. And even I started to doubt we'd get our fairytale ending…
If your story were optioned for a movie, what song would liked played during the opening credits?
Oh how fun! I'd like Crush by Mandy Moore—it captures all the emotion and vulnerability I felt.
For the Author:
What are you currently working on? What other releases do you have planned in 2014?
I'm working on Rose's story, One Wild Winter's Eve, which releases in 2015. Rose is Olivia's much shyer and quieter, younger sister. I'm having so much fun writing her story and forcing her into the spotlight for a bit.
Thanks for blogging at HJ!
Giveaway: 

2 Print copies of  SCANDALOUS SUMMER NIGHTS
To enter Giveaway: Please complete the Rafflecopter form and

l

eave a comment for Lady Olivia Sherbourne on your thoughts about the book. 
About SCANDALOUS SUMMER NIGHTS:
Lady Olivia Sherbourne isn't shy about speaking her mind, except when it comes to James Averill. For ten long years he has been her brother's best friend and her heart's only desire. But when Olivia hears James will soon set sail for an expedition to Egypt, she knows the time has come to make her move. It's now or never . . .
James has always found Olivia bewitchingly attractive, but what kind of gentleman takes up with his best friend's sister? Not that he's thinking particularly gentlemanly thoughts when she appears on his exploratory trip-three hundred miles from home!-and incites a tavern fight. No matter what the devil she's doing there, it's his duty to see her safely back to her family. But how safe will she be when every starlit night brings wicked temptation . . .?
Meet the Author: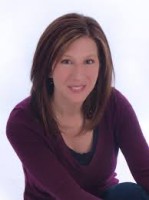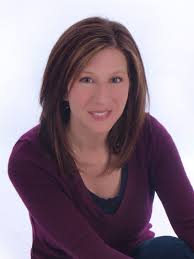 Anne Barton began swiping romance novels off her mom's bookshelf as a teenager, so when she had the chance to spend a semester in London-home to her favorite heroes-she packed her bags and promptly fell in love with the city, its history, and its pubs. She dreamed of writing romance, but somehow ended up a software analyst instead.
Fortunately, a few years and a few careers later, Anne found her way back to writing the stories she loves and in 2011 won the Romance Writers of America's Golden Heart® for Regency Historical Romance. She lives in Maryland with her husband (who, sadly, is not a peer of the realm-but a great guy nonetheless) and her three children, who try valiantly not to roll their eyes whenever she quotes Jane Austen. Her weaknesses include reality TV, cute-but-impractical shoes, and caffeinated beverages of all kinds.